Choosing the right website platform is a crucial decision for any business owner looking to establish an online presence. Wix and Joomla are two of the most popular options, each with its own strengths and weaknesses.
In this comprehensive Wix Joomla comparison, we evaluate both platforms across key criteria to help you determine which solution best fits your business needs. We'll look at eight important factors: market position, ease of use, design capabilities, features and functionality, performance, customer support, pricing, and reputation.
By evaluating how these two leading platforms stack up, you'll have the information you need to make an informed decision and choose the best website platform for achieving your online business goals.
1. Understanding the Basics
Wix was founded in 2006 by Israeli entrepreneurs Avishai Abrahami, Nadav Abrahami, and Giora Kaplan. It is one of the most popular website-building platforms globally, with over 200 million users across 190 countries as of 2021. Wix has captured a large share of the DIY website builder market.
Joomla is an open-source content management system (CMS) released in 2005. It was created by a team of open-source developers as a fork of Mambo. Joomla is run by Open Source Matters, Inc. a non-profit organization. While not as beginner-friendly as Wix, Joomla powers over 3% of all websites, indicating a strong market presence.
Wix has an active Facebook group with over 4.6 million followers where users can get tips, share templates, and help each other. Joomla also has a large Facebook group called Joomla! with 161K followers. These groups are great places for users of each platform to get community support.
In terms of popularity and market position, Wix leads Joomla for beginners looking to make a website. But Joomla offers more customization for advanced users willing to learn its steeper learning curve.
2. Ease of Use
Wix prioritizes ease of use with a straightforward drag-and-drop editor, even when building complex websites. Users don't need any coding knowledge to build professional-looking websites. The editor interface uses a tab-based system that separates content and design.
Beginners can get started right away thanks to handy templates, intuitive menus, and simple widgets. Even when building multiple sites for clients, you can do so in minutes. The Wix ADI builds a customized site for you with just a few clicks. Everything in Wix is visual and can be edited by the online drag and drop feature that lets you move elements around the page.
The streamlined menus and large icon buttons make navigation very simple. Options are cleanly separated into categories like Layout, Add, Design, Manage, and Settings. Help tips and tutorials guide you if you ever feel stuck.
Overall, the Wix interface provides a smooth user experience. The learning curve is gentle even for total beginners. Experienced users can also appreciate the well-organized menus that make site building fast and frustration-free.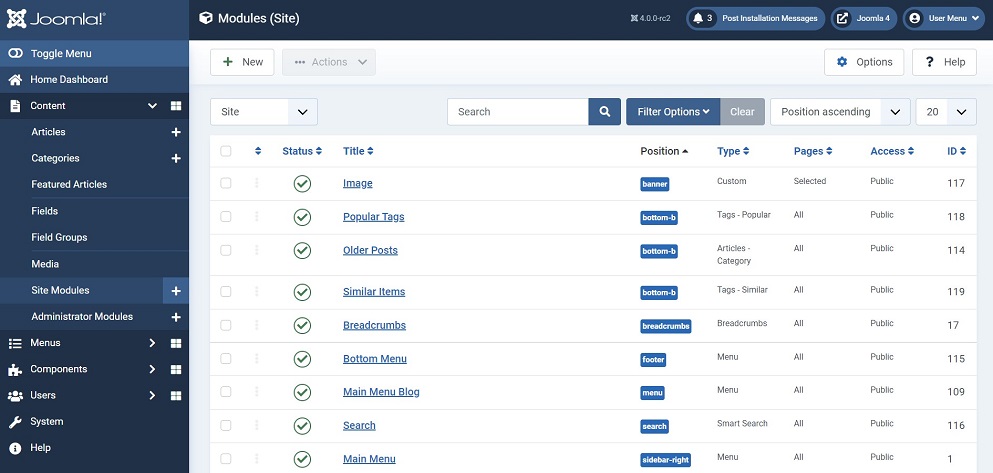 Joomla offers much more customization but at the cost of ease of use. The interface relies on templates, modules, components, and plugins which take time to learn. Most users will need to watch tutorials to understand Joomla's architecture.
You'll have to manually tweak code snippets or install extensions to add features. The backend interface has a steeper learning curve with its denser menus and tabs. New users often feel overwhelmed by the administrator options.
Unlike Wix's drag-and-drop editor, Joomla requires the use of HTML and CSS for design changes. This makes the platform better suited for developers over beginners. Expect a solid time investment to get comfortable with Joomla's interface.
Joomla offers precision control for experienced users. But those new to website building may struggle with the complexity compared to Wix's simplicity. Factor in the learning curve if you prefer a more intuitive, visual interface.
Winner: Wix
The Wix Joomla comparison shows that both platforms offer easy to use drag-and-drop tools and built-in features for marketing and commerce. Wix is the clear winner for ease of use and beginner-friendly interfaces. The smooth drag-and-drop editor makes Wix accessible to users of all skill levels. In contrast, Joomla's steeper learning curve favors experienced developers over casual users. Although Joomla is one of the most popular CMS platforms, Wix is the superior choice for painless site creation.
3. Design and Customization
Wix provides hundreds of professionally designed templates to choose from. Categories for Wix websites include business, portfolio, online store, photography, events, blogs, and more. Premium templates offer extra customization.
Once you select a template, all elements can be edited visually to create professional websites. Change colors, fonts, and layouts, and add your own images with drag-and-drop. Wix's Design Editor lets you tweak paddings, borders, animations, and effects. You can fully customize your header, menus, footer, and pages.
Wix also offers a mobile editor so you can optimize your site for smartphones. View your design on different device mockups. Adapt layouts, icons and text size for mobile. All Wix sites are mobile-friendly out of the box.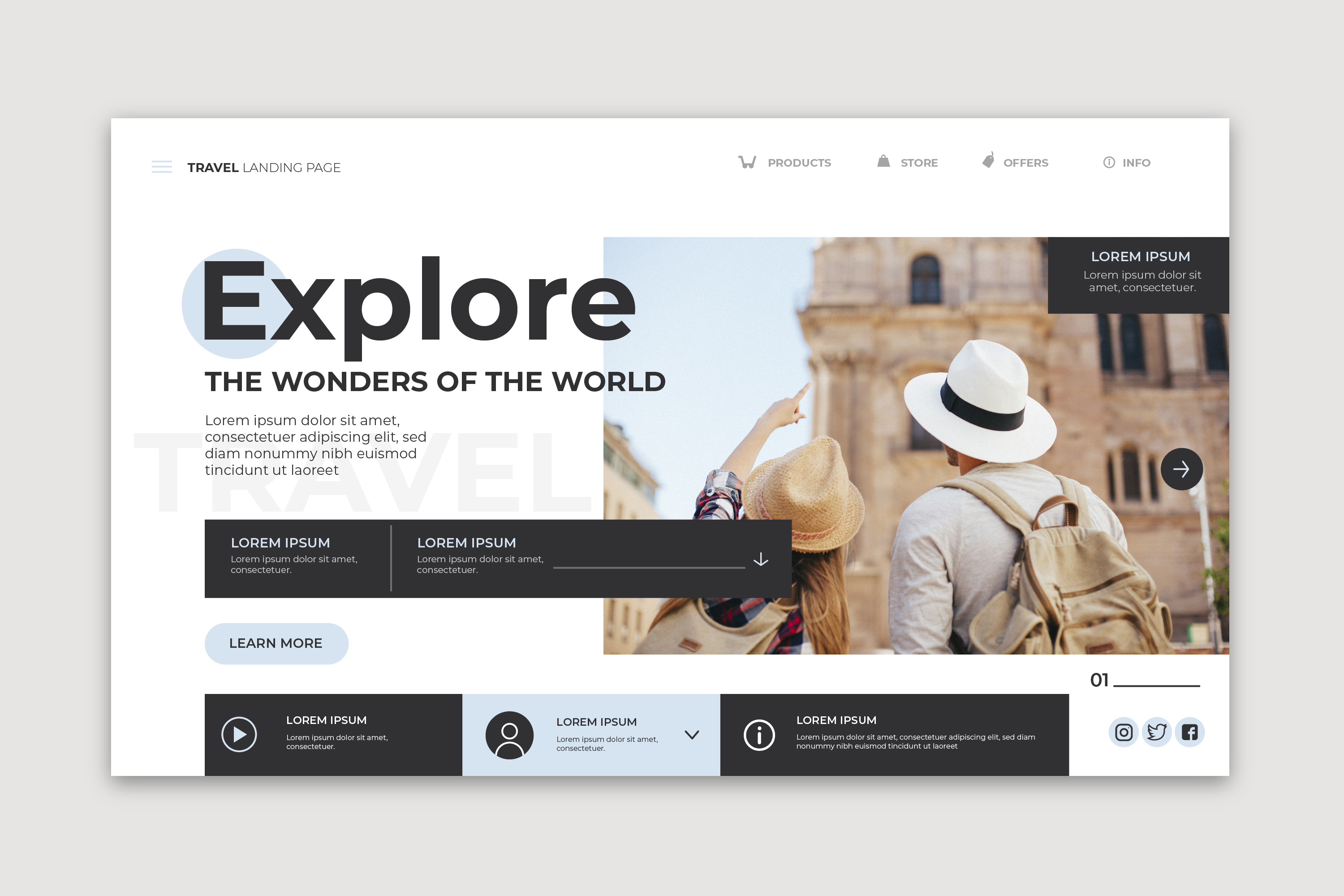 Joomla has thousands of free and premium templates available. The core software comes with only a basic default template. For better designs, you'll need to browse the extensions library for templates and themes.
Joomla offers very deep customization for experienced users. Tweak PHP code directly to modify templates and CSS. The core software is unstyled, so you have full control over colors, fonts, layouts, etc. But this requires coding skills.
For mobile, you'll need to rely on responsive templates or install extensions for mobile-friendly features. Joomla itself is not optimized for mobile out of the box. You'll have to put in extra work to adapt sites for smartphones.
Winner: Tie
Both Wix and Joomla offer ample customization and design options. Wix makes it easier for beginners to build websites with its drag-and-drop editor and mobile optimization. Joomla requires more web development skills (e.g. Javascript) but enables deeper design control through code editing. For the balance of ease-of-use and customization, Wix and Joomla tie in for design and customization.
4. Features and Functionality
Blogging Tools
Wix provides an integrated blogging platform called Wix Blog. It offers both free and paid plans to create blogs.
The editor is optimized for blog writing with handy formatting tools. Easily add images, videos, links, lists and more. Schedule posts or publish immediately with one click. Embed Facebook comments or Disqus for reader discussions.
Blog pages created in Wix automatically have a sleek, professional design that matches your site's style. Customize fonts, colors, and layouts further in the Design tab. All blogs made with Wix are mobile-ready.
Your blog posts and Wix video posts get indexed by search engines for SEO. View traffic analytics to see visitor demographics and engagement. Upgrade to a premium plan to remove Wix ads.
Overall, The Wix platform makes starting a blog incredibly easy. The intuitive editor and seamless integration with your Wix site streamline blogging for beginners.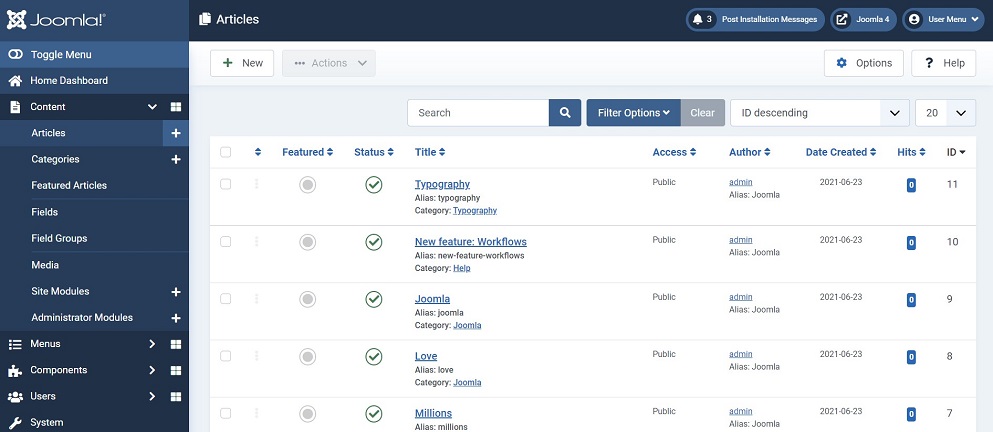 Joomla is designed for blogging with its content-focused structure. The Articles menu lets you manage blog posts.
You'll need to install extensions like RSGallery2 and Phoca Gallery to add images and galleries. For videos, embed YouTube clips. Links and text formatting are handled in the text editor.
Joomla's main advantage is the thousands of blog-related extensions. Find plug-ins for comments, SEO, post sharing, subscriptions and more. Popular options include JComments, RokComments, and Compojoom.
The learning curve is higher than Wix's blog builder. But Joomla offers more advanced features and customization for experienced bloggers willing to dive into the platform.
Winner: Wix
For blogging specifically, this Wix Joomla guide shows that Wix Blog comes out on top for its user-friendly interface. Although not as robust as blogging-oriented platforms like WordPress, it has everything beginners need to start a blog instantly without any prior knowledge. Joomla requires more expertise but enables deeper integration and core enhancements for power bloggers.
E-commerce Capabilities
Wix offers robust ecommerce features through Wix Stores. Sell physical and digital products from an online store integrated with your Wix site.
Pick from dozens of shopping cart templates. Customize colors, fonts, layouts, and images on your product pages, and even add a custom form to collect more user information on your checkout page. Add product galleries, categories, discounts and coupons easily with the drag-and-drop editor.
Wix handles secure payments through Wix Payments. Accept credit cards, PayPal and over 100 local payment methods. Meet PCI compliance standards.
Manage shipping rates, taxes, and order tracking. Integrate live shipping carriers like UPS, FedEx, and USPS. New orders sync automatically between your store and shipping platform.
The Wix mobile app lets you manage your store on the go. Approve orders, respond to customers and view sales reports from your smartphone.
Overall, Wix Stores make launching an ecommerce business very straightforward. The tight integration with your Wix site and intuitive editor streamline online selling for beginners.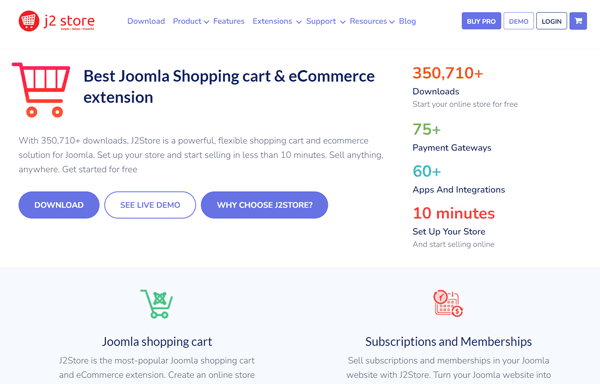 Joomla requires installing extensions like VirtueMart, HikaShop, or J2Store for e-commerce functionality. Pick one that fits your needs for product management, payments, shipping, etc.
These extensions add shopping carts, checkout pages, order management and reporting tools. Integrate payment gateways like PayPal or Stripe through plug-ins. Improve SEO with product-focused extensions.
With the right extensions, Joomla can provide advanced e-commerce suitable for large product catalogs and complex fulfillment needs. But expect a learning curve in getting multiple add-ons to work smoothly together.
Joomla's open-source e-commerce solutions appeal most to experienced users willing to invest time into setup. Beginners may find packaged systems like Wix more accessible.
Winner: Wix
For easy e-commerce integration, Wix pulls ahead thanks to its all-in-one store builder. Beginners can launch a professional online shop out of the box with no prior experience required. Joomla offers greater flexibility through extensions but requires more expertise to manage.
SEO Tools
Wix Sites are optimized for search engine visibility out of the box. Pages include semantic HTML and Wix submits sitemaps automatically.
The SEO Wiz tool provides recommendations to improve optimization. Get alerts for broken links, duplicate content, page speed and more.
Edit metadata like page titles and descriptions right in the editor. Create SEO-friendly URLs using aliases.
Wix lets you integrate with Google Analytics and other online applications to view traffic sources, top pages and other reports for small business use. See keywords driving site visitors from search engines.
While Wix handles technical SEO well, you'll need to install several extensions like Yoast or Premium SEO to optimize content. But the basics are covered to help Wix sites rank.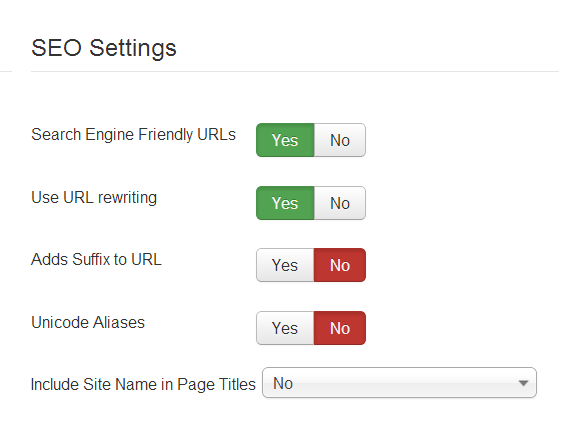 Joomla requires more manual optimization and extensions for full SEO capabilities. But the core software is search engine friendly.
Enable search engine readable URLs and set meta tags during installation. XML sitemaps can be created using core features.
For advanced functionality, extensions like jSeo Redux, JoSEF, and AceSEF are popular. They provide keyword research, content analysis, and auto-linking tools.
Integrate Google Analytics the same as Wix. Overall, Joomla itself has limited SEO features until you add optimization extensions. But the platform is search engine accessible.
Winner: Wix
For out-of-the-box SEO capabilities, Wix pulls ahead with its technical optimization and SEO Wiz guidance. Joomla is search engine accessible but requires more manual configuration and extensions for advanced optimization. For easy SEO wins, Wix is the better choice for beginners.
Wix Joomla Comparison – Integrations
Wix offers hundreds of applications to enhance and extend site functionality through the Wix App Market. Popular categories include e-commerce, marketing, SEO, social media, and analytics.
Easily install email marketing and analytics apps like Google Analytics, MailChimp, Facebook Pixel, Instagram Feed and more. Wix apps integrate seamlessly into your site. The App Market makes it simple to connect third-party tools.
Other notable integrations include custom fonts through Google Fonts, accepting payments with PayPal or Stripe, embedding media from YouTube/Vimeo, and adding chatbots like Chatfuel.
Wix also provides an API to build custom integrations. But the App Market covers the most common connections small businesses need with its library of over 500 apps.
As an open source content management system, Joomla thrives on third-party integrations through its thousands of extensions. The Joomla Extensions Library is robust for popular services and niche use cases.
Extensions exist for ecommerce platforms like Magento and WooCommerce, CRMs like HubSpot and Salesforce, marketing tools like MailChimp and Constant Contact, hosting providers, payment processors and more.
Advanced developers can also create custom add-ons for unique integrations using the Joomla Framework. You may need to try different extensions to get some tools connected smoothly, but you'll eventually find a solution.
The depth of Joomla's extension ecosystem enables advanced integrations, albeit with more effort required compared to Wix's apps.
Winner: Tie
The Wix Joomla integrations comparison shows that both platforms support integrating popular third-party applications to help you build professional websites with full functionality. Wix provides a more curated selection while Joomla offers greater variety. For common connections like analytics, social web, news display, and ecommerce, the platforms deliver similar capabilities making this category a tie.
Analytics and Reporting
Wix integrates directly with Google Analytics for in-depth site analytics. View traffic sources, visitor demographics, top pages, conversion rates, and more.
For e-commerce stores, Wix provides its own reporting on sales, products, customers, and promotions. Access dashboards and insights through the mobile app too.
The Wix SEO Wiz also scans your site for potential issues impacting performance like broken links, duplicate content, page speed metrics and accessibility problems.
While the built-in analytics are decent, you may want to install a dedicated app like MonsterInsights or Hotjar for more advanced reporting. But the basics are covered with Google Analytics integration.
The core Joomla software does not include analytics tools for professional websites. You'll need to rely on third-party extensions and integrations.
Popular options are templates that have Google Analytics code pre-installed, or dedicated analytics extensions like Jam Analytics. There are also SEO modules like jSeo Redux for auditing optimization.
For e-commerce stores, reporting depends on the commerce extension used. Most provide sales and order dashboards. But overall, expect to add analytics piecemeal through different add-ons.
Joomla itself lacks built-in site analytics and performance tracking until you integrate external tools through extensions.
Winner: Wix
With its out-of-the-box Google Analytics integration, Wix provides a stronger analytics foundation to understand site traffic and visitors. Joomla requires stitching together extensions for comparable reporting. For basic analytics needs, Wix delivers better built-in tools.
5. Website Performance
Website Speed and Load Times
Wix optimizes sites for fast load times by default. Pages are built with compressed image files, lazy loading, and optimized code output.
according to Wix, the average site loads in under 3 seconds. They use performance testing tools like Lighthouse to continually improve speed.
Each site also gets CDN support and caching to distribute content quickly across global servers. Upgrade to the VIP plan for the fastest speeds backed by a 99.9% uptime SLA.
Wix does limit some custom code that could slow performance. But overall, their platform yields excellent load times out of the box, even for free sites.
Joomla sites tend to load slower than Wix, especially once you start adding extensions. The additional functionality comes at the cost of speed.
Good hosting and caching plugins can help. Stripping unused code, compressing images, and using a CDN also improves performance.
But Joomla's modular structure with multiple extensions will typically result in higher load times versus Wix's optimized code base.
With work, Joomla sites can achieve good speed. But Wix delivers a faster experience by default for those who want high performance without extra effort.
Winner: Wix
With its optimized framework and CDN support, Wix builds sites with markedly faster load times out of the box. Joomla's flexibility comes at the cost of speed until significant performance optimizations are made. For blazing-fast websites, Wix is the better choice over Joomla.
Website Reliability and Uptime
Wix guarantees 99.98% uptime for free accounts and up to 99.99% for paying members. Their infrastructure uses load balancing and redundancy to maximize reliability.
If issues ever occur, Wix provides transparent status updates and fast resolution times. Their support team is dedicated to minimizing downtime.
The platform also has robust backups, version history and rollback features to recover from potential errors. You can revert changes or restore previous site versions with a few clicks.
Overall, the combination of strong infrastructure and backup protections result in excellent uptime and site reliability with Wix.
As an open-source platform, Joomla itself does not offer any uptime guarantees. Reliability will depend greatly on your hosting provider.
Look for hosts that offer SLAs of at least 99.9% uptime. Also be diligent about testing extensions before deploying them live, as buggy add-ons commonly cause Joomla sites to crash.
Develop good backup and recovery procedures as well, since restoring a Joomla site is more complex than on Wix. Relying on extensions for uptime monitoring is also recommended.
With quality hosting and safe extension practices, Joomla can deliver good reliability. But this takes more work versus Wix's turnkey uptime infrastructure.
Winner: Wix
Wix is the better choice for anyone who wants to build websites that perform well. Thanks to its managed hosting services and robust support model, Wix is the safer choice for maximizing website uptime. Joomla sites can achieve excellent reliability but require diligent hosting, testing, and backup practices first.
6. Customer Support and Community
Wix provides 24/7 customer support via live chat, email, and phone. The Wix Help Center also offers an extensive knowledge base of articles, videos, and support forums.
Response times are typically prompt with knowledgeable agents. Support covers website building, domain setup, billing questions, and technical issues.
Wix also fosters an active community in the Wix Lounge Facebook group. Users help each other with design feedback, tips, and troubleshooting.
Between reliable direct support and peer-to-peer community forums, Wix customers have several options to get assistance when needed.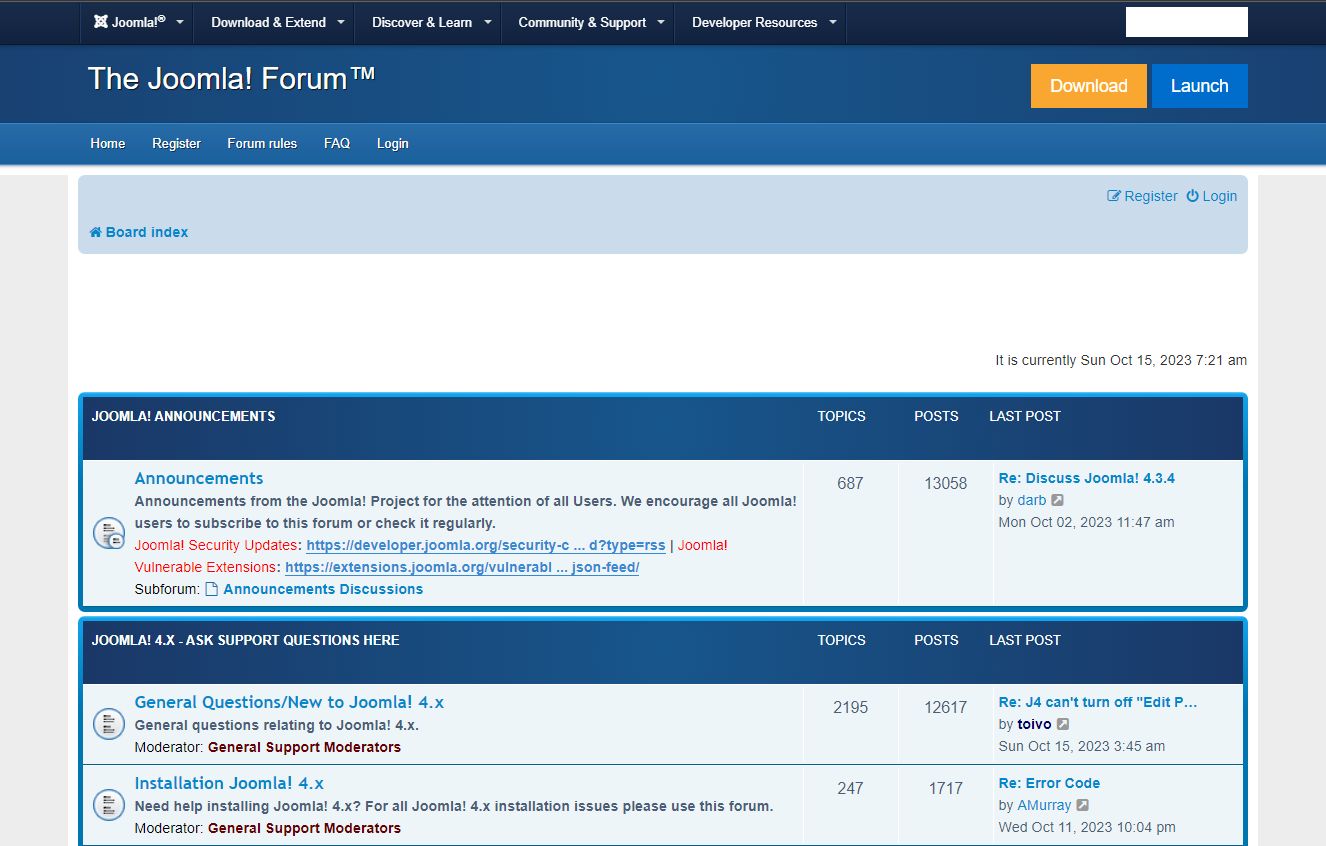 As open source software, Joomla relies on user forums and documentation for support. The main resource is the Joomla Community Forum with over 1 million posts.
The forums have subsections for beginner questions, installation help, extensions, templates and troubleshooting. You can browse existing threads or post new ones to get feedback from other Joomla users.
Joomla also provides official documentation covering core features, developer guides, security best practices, and more. Some hosting companies offer Joomla-specific support plans as well.
For direct assistance, look to third-party Joomla developers and agencies. However, the community forum helps most users resolve issues through peer discussion.
Winner: Wix
With its stellar customer support team, Wix is the better choice for users who want reliable assistance on demand. Joomla's community resources can be helpful but lack direct accountability. For accessible and dependable support, Wix excels over Joomla's purely community-driven model.
7. Pricing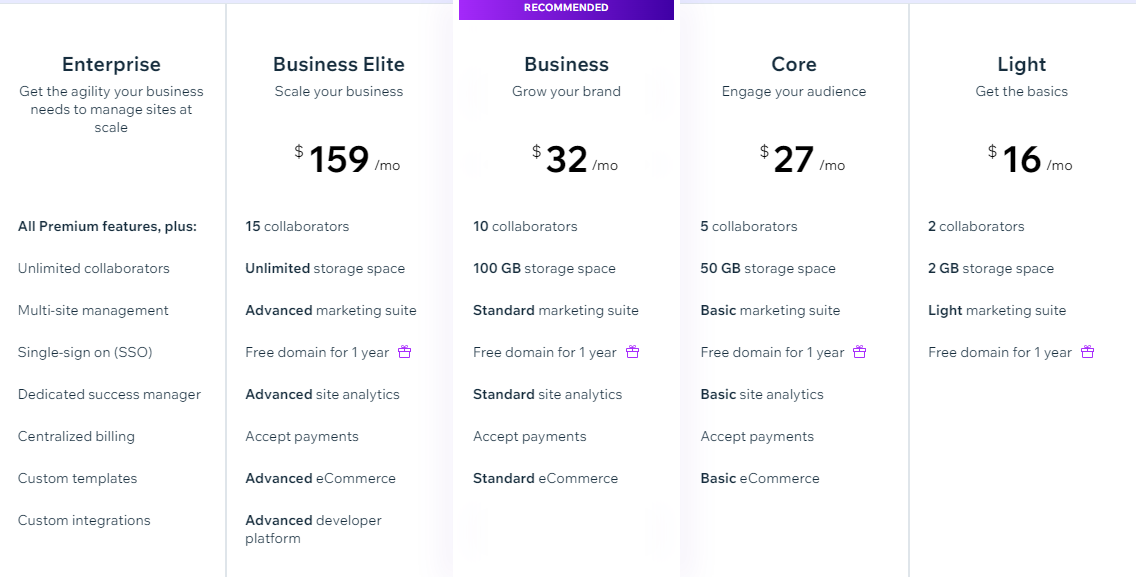 Wix has different plans to offer, including a free website builder with ad support and up to 3GB of storage. Paid plans start at $16/month for 10GB storage and a free domain.
The $27 Core plan allows you to add a custom domain and use the platform's free stock images. The $32 Business plan adds e-commerce features like shopping carts, contact forms, business VIP features, and 100GB disk space and bandwidth. It's the perfect plan to grow your business.
There's also a Business Elite plan for $159/month. This allows for unlimited storage space and comes with advanced ecommerce functionality.
All paid Wix plans offer a free domain for 1 year. Add-ons like extra storage, SSL certificates, shipping labels, and other tools can be purchased individually as needed.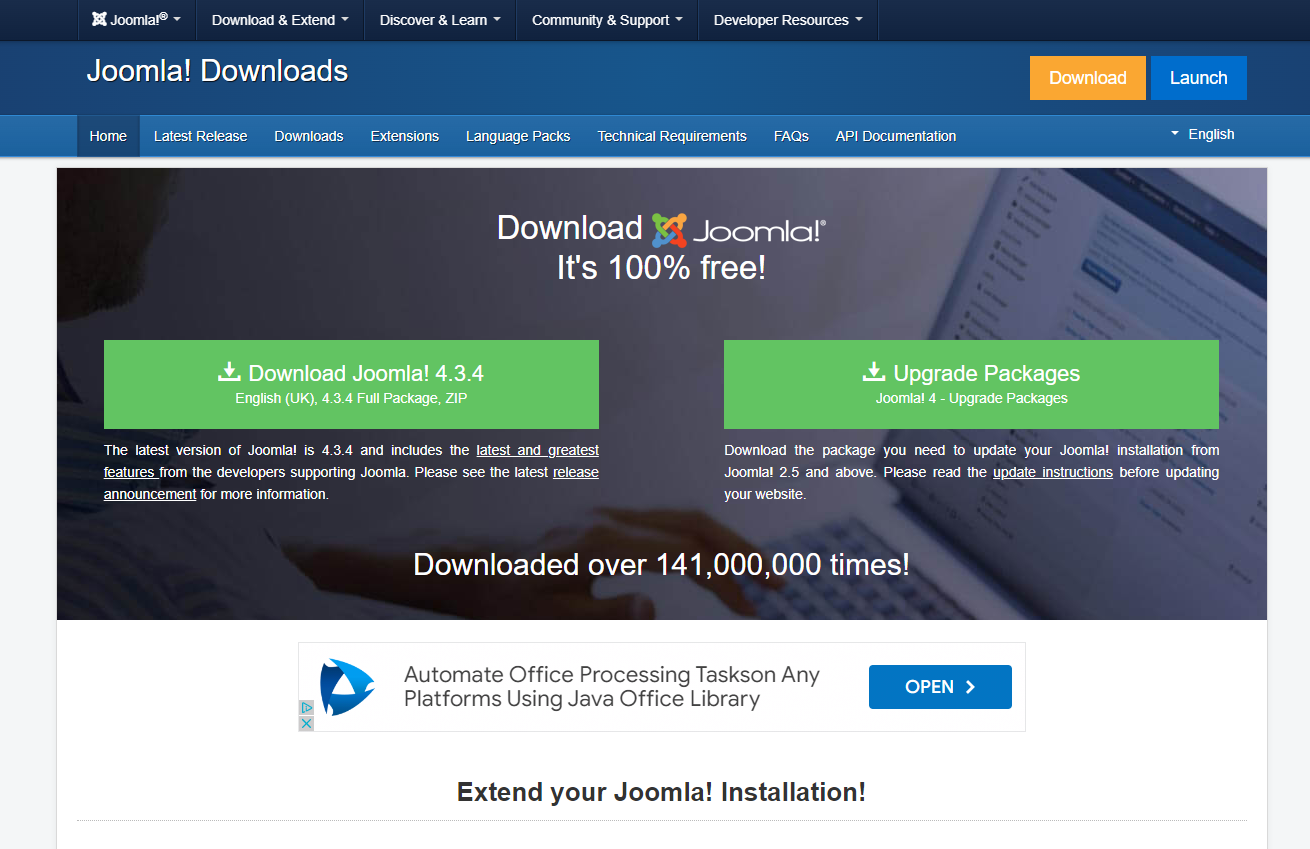 The Joomla core software is open-source and absolutely free to use which means you can build websites for free. You only pay for hosting, extensions, and customization services.
Hosting plans from quality Joomla providers start around $5 – $10 per month. Paid templates, plugins, and components range from $10 – $100+ depending on features.
So an average Joomla site may have upfront costs between $100 – $200 for the template and extensions. Ongoing expenses are just monthly hosting fees and any additional extensions.
Joomla sites can be much cheaper than Wix if you have development skills. However, there are costs associated with extension purchases and customization needs.
Winner: Tie
This Joomla wix comparison shows that Joomla edges out Wix in free use cases, while Wix has better value for advanced functionality through bundled plans. Both platforms can produce low-cost websites on modest budgets making pricing a close tie. The nod goes to Joomla for free software flexibility or Wix for simpler all-inclusive packages.
8. Reviews and Reputation
Wix earns positive reviews for its easy drag-and-drop website builder. Users praise the stylish templates, intuitive editing features, and seamless e-commerce integration.
However, some reviewers find the editor too restrictive compared to open-source CMS (content management system). There are also complaints about slow customer support and a lack of community forums.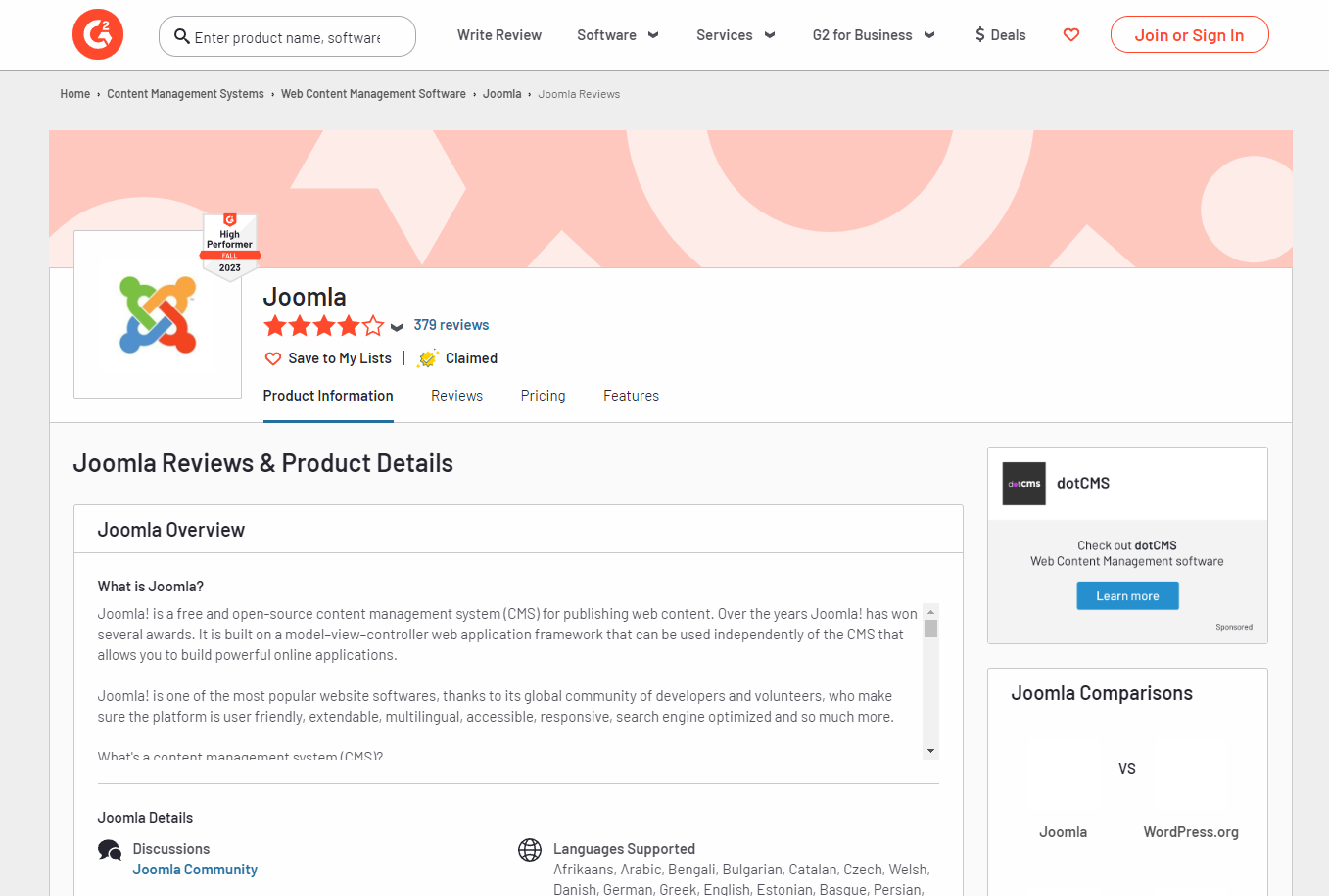 Joomla receives mixed reviews reflecting its open-source nature. Developers and advanced users praise the customization and flexibility. However, beginners often struggle with complexity compared to commercial systems.
Reviews highlight the steep learning curve. However, most agree Joomla is powerful and cost-effective for experienced users willing to learn. Support and extensions receive lower marks.
Winner: Wix
Backed by higher mainstream reviewer scores, Wix pulls ahead for delivering an easy, visually intuitive website builder suitable for most use cases. Joomla satisfies advanced developers but falls short for non-technical users in many reviews.
9. Joomla vs Wix – FAQ's
What is the main advantage of Wix?
Wix's main advantage is the easy drag-and-drop editor that allows anyone to build a professional website without coding.
Does Wix have free options?
Yes, Wix has a free plan but it includes Wix ads. Their paid plans start at $14/month.
Can you use Wix for e-commerce?
Yes, Wix offers robust e-commerce features to create an online store through Wix Stores.
Wix guarantees 99.98% uptime for sites and provides 24/7 customer support.
What is Joomla best suited for?
Joomla is best suited for advanced users, developers, and organizations wanting lots of customization.
Is Joomla really free to use?
The Joomla core software is free and open source. You need to pay for hosting, extensions, and custom development.
Is Joomla easy for beginners?
No, Joomla has a steep learning curve compared to solutions like Wix. Coding skills are required.
How do you get support with Joomla?
Joomla relies on community forums and documentation. You can also pay developers for custom support.
Final Thoughts
Choose Wix if…
Wix is the best choice if you want a super easy drag-and-drop website builder to create a professional looking site quickly. It's perfect for beginners, small businesses, and anyone who values simplicity over advanced customization.
If you'd like to learn more about this website builder, check out my Wix review.
Alternatively, you may also enjoy reading some other Wix comparisons that I've done:
With Wix, you can get online fast without needing to know any code. This Wix comparison guide shows that it's great for basic blogs, online stores, portfolios, and more thanks to gorgeous templates, built-in e-commerce, and seamless domain setup.
Joomla is better for developers, larger organizations, and users who want extensive customization abilities. While the learning curve is high, Joomla provides limitless flexibility if you're willing to master it.
The open-source nature allows advanced customization for complex sites. And the huge selection of templates, extensions and integrations make Joomla suitable for niche use cases.
Choose Wisely
Picking the right CMS platform is a crucial decision. Make sure to choose the solution that best fits your needs in terms of features, flexibility, ease of use and budget. We hope this comprehensive Joomla vs Wix comparison of two popular page builders helps you decide whether user-friendly Wix or customizable Joomla is the best choice for your website. Please ask any questions in the comments section below!