Choosing the right website builder is crucial, as it will impact the functionality, design, performance, and overall success of your business's website. Webnode and Wix are two popular solutions to choose from.
With over 500 million websites built on its platform, Wix has emerged as an incredibly popular website builder for small businesses and entrepreneurs. Meanwhile, Webnode provides a simple drag-and-drop website builder that makes it easy for anyone to create a professional online presence.
In this comprehensive Webnode vs Wix comparison guide, we will evaluate how each website builder stacks up across key criteria like ease of use, customization options, built-in features, website performance, customer support, pricing, reputation, and more to help you make the right choice.
1. Understanding the Basics
Founded in 2010 in the Czech Republic, Webnode is a website builder used by over 30 million people worldwide. Webnode was created by Pavel Zima and Jan Vetyška to provide an easy way for anyone to build a website.
Wix, on the other hand, launched in Israel in 2006 and was co-founded by Avishai Abrahami, Nadav Abrahami, and Giora Kaplan. With over 200 million users globally, Wix has established itself as the clear leader in the DIY website builder space.
Both platforms have active Facebook communities where users can get tips, share ideas and help each other. Webnode users can join the Webnode Users Group, which has over 13,000 members. The Wix Lounge is one of the largest Wix-focused groups with over 150,000 members.
2. Ease of Use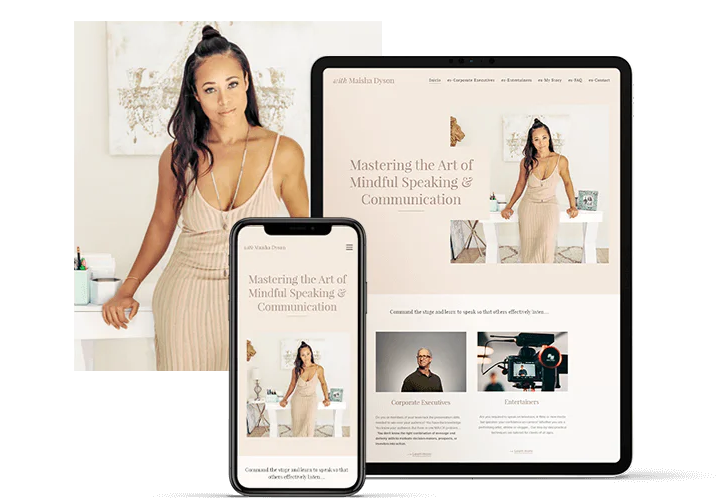 Webnode prioritizes ease of use in its website builder. The intuitive drag-and-drop editor makes it simple for even total beginners to start building a website. Users can easily drag website elements like text, images, contact forms, and more onto the page canvas. Everything is visually oriented for a smooth user experience.
The desktop and mobile apps provide a clean, uncluttered interface. All the available templates, themes, apps, and settings are conveniently accessible from the left sidebar. Webnode uses a block-based editor that allows you to build pages by stacking blocks or sections. This modular approach keeps things user-friendly.
Overall, Webnode has a gentle learning curve. You don't need any technical skills to build a basic website. The platform is very intuitive and easy to navigate. Within a couple of hours, most users are able to publish a complete website. However, more advanced customization does require learning how to edit HTML and CSS source code.
The Wix website builder prioritizes ease of use across all its website builder plans. The editor uses a drag-and-drop, WYSIWYG (what-you-see-is-what-you-get) interface that is highly visual and intuitive. Anyone can start building pages quickly, without web design skills.
Wix makes adding content like text, images, galleries, and more very straightforward. You simply drag elements onto the canvas, then edit settings in the side panel. Wix's ADI (Artificial Design Intelligence) can even automatically create a website for you in minutes based on your business type and preferences.
The learning curve with Wix is gentle. Their step-by-step guidance and tips help first-time users get up to speed. More advanced users may occasionally find the editor restrictive compared to a code-based platform. But in general, Wix offers a smooth and frustration-free website-building experience.
Winner: Wix
When it comes to ease of use, Wix comes out on top. Its drag-and-drop editor is slightly more polished and intuitive than Webnode's. Features like ADI make Wix the easiest website builder for complete beginners. And Wix offers strong guidance and support to help new users get comfortable. Webnode is also easy to use, but Wix edges it out with a more seamless user experience.
3. Design and Customization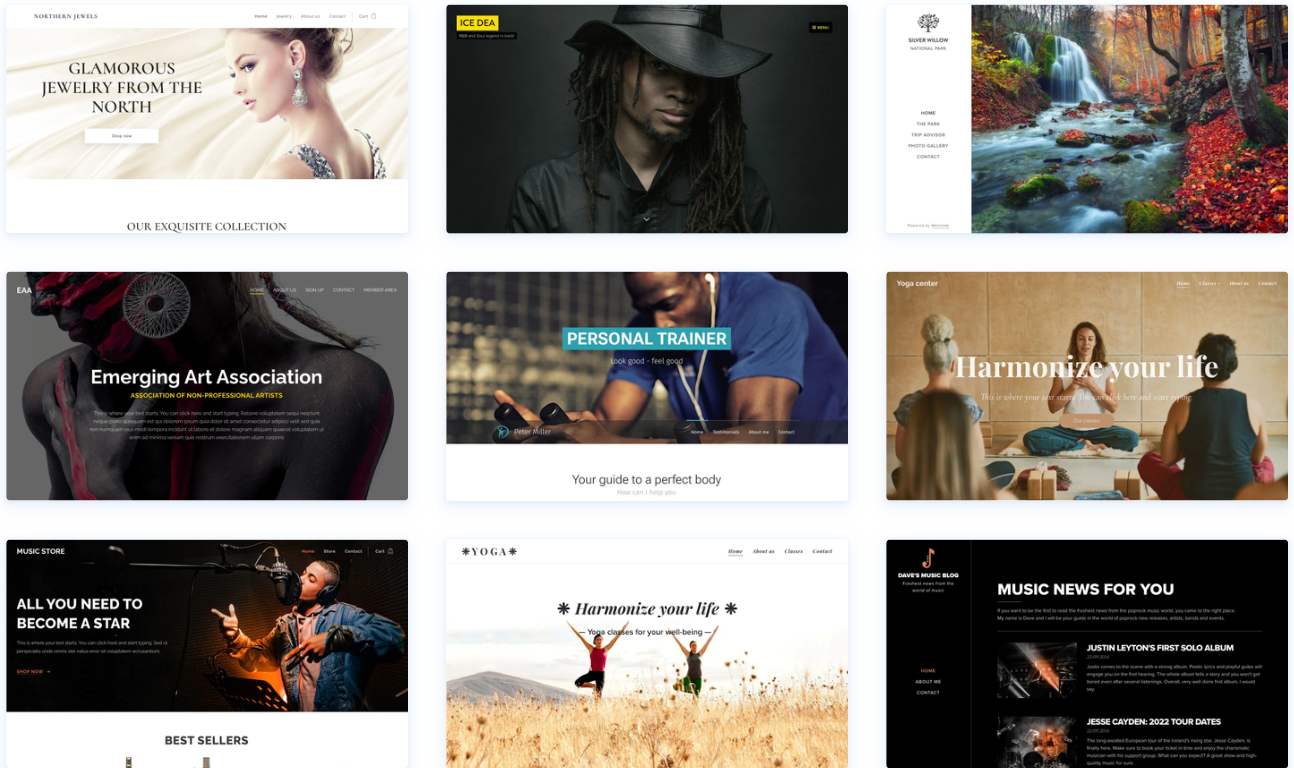 The Webnode website builder offers over 500 responsive templates and themes to choose from. There are options for blogs, small business websites, online stores, portfolios, and more. The templates make it easy to get started, though some look a bit outdated.
In terms of customization, you can change colors, fonts, and layouts. Webnode uses a style editor that lets you adjust CSS styling. However, extensive design customization requires diving into the source code. Webnode also has a mobile app for iOS and Android to edit your site on the go.
Overall, Webnode provides decent customization capabilities for beginners through its template blocks and settings. However, advanced users may find it limiting compared to code-based website builders. You can achieve a lot through CSS editing, but Webnode lacks the pixel-level control of other platforms.
Wix offers over 500 designer-made templates optimized for mobile. You can filter templates by industry to find relevant designs for your business. Wix's templates look modern and stylish. The ADI feature also generates customized designs based on your preferences.
In terms of customization, Wix enables pixel-level design control through its drag-and-drop editor. You can finely tune every element's styling like colors, fonts, sizing, spacing, and more. You can create custom forms, and Wix also provides mobile preview modes so you can optimize your site for any device.
Overall, Wix provides excellent design flexibility no matter your skill level. The template-based editor makes it easy to make sites look professional. And you have access to plenty of customization settings to craft a unique design aligned with your brand.
Winner: Wix
Wix vs Webnode: Which is the best website builder for design and customization? Wix is the winner. It offers modern, professional templates combined with extensive style editing options. Webnode's templates and customization tools are decent but can feel a bit limiting.
Wix enables fine-tuned control over every design element, allowing you to create a truly custom site design aligned with your brand. Pixel-perfect editing and mobile optimization make Wix a better choice for flexible design. The Wix App Market also provides additional marketing and ecommerce features.
4. Features and Functionality
Blogging Tools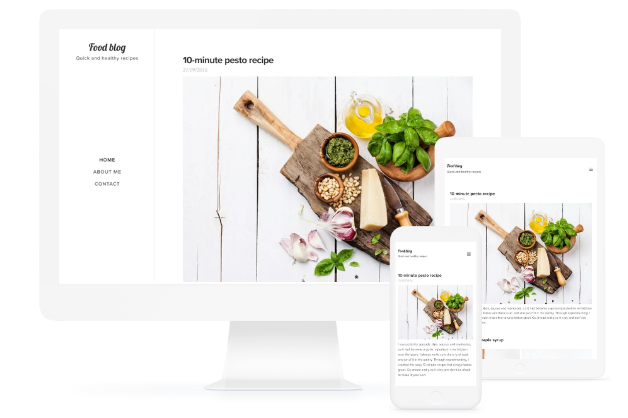 Webnode provides basic blogging functionality through its website builder. You can add a blog to any site and create blog posts using Webnode's post editor. The editor lets you format text, add images and videos, and schedule publication dates for posts.
However, Webnode's blogging features are fairly limited. There is no dedicated blog page – posts appear in reverse chronological order on the homepage. Archive organization and tagging are minimal. The editor is also quite basic with few formatting options compared to WordPress.
Overall, Webnode allows you to include a simple blog on your site. However, it lacks key features like comment moderation, RSS feeds, social sharing buttons, and custom blog templates that make WordPress the preferred blogging platform. Webnode is better for adding a basic blog, not managing a serious blogging business.
Wix provides much more robust blogging capabilities through its dedicated Wix Blog tool. You can create an SEO-optimized blog integrated with your Wix site's design and navigation.
The Wix Blog editor lets you schedule posts, organize them by tags and categories, allow comments and replies, and enable social sharing. You can create microblogs, add email subscription forms, customize the blog's URL, and manage user roles. The editor even lets you collaborate with other blog authors on Wix.
With features like search engine optimization, custom domains, newsletters, and member registration, Wix Blog provides a full-featured blogging solution. While not as customizable as WordPress, it is much more capable of blogging than Webnode's basic tools.
Winner: Wix
For built-in blogging features, Wix is the clear winner over Webnode. Wix Blog provides professional blogging capabilities like post scheduling, subscriptions, member roles, and more. Webnode only enables extremely basic blogging. For any business that wants to seriously blog as part of their website, Wix is far better equipped to support it than Webnode.
E-commerce Capabilities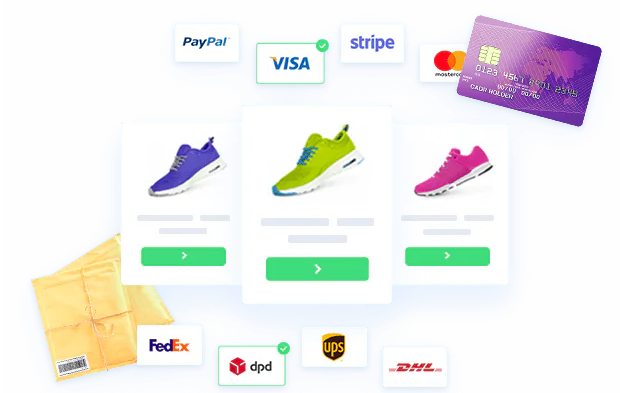 When building a business website, Webnode provides basic e-commerce functionality through its free Webnode Store app. You can add a store to any Webnode site to start selling products. This is one of the most popular website builders with modern ecommerce templates for stores.
The Webnode Store lets you create product catalogs, customizable store designs, coupons, and taxes. It also includes a basic checkout process and supports PayPal for processing payments.
However, the Webnode Store lacks key e-commerce features like detailed product options, customer accounts, shipping calculators, and support for additional payment gateways. Inventory management is also limited. The free app only allows up to 50 products.
Overall, the Webnode Store enables selling simple product catalogs online. But for more advanced e-commerce needs like variable products, promotions, and integrated shipping, other platforms are better suited.
Wix provides far more advanced e-commerce capabilities through its Wix Stores. You can build and customize an online store seamlessly integrated with your Wix website.
Wix Stores supports unlimited products, custom product variations, inventory tracking, coupons, taxes, and shipping. You can manage orders, fulfillment, and customer accounts all through the Wix dashboard. Wix also provides hundreds of professional store templates.
For payments, Wix offers native integration with payment providers like Square, PayPal, and Stripe. This allows secure one-page checkout processes. Wix also enables automated tax calculation, shipping management, and CRM to manage customers.
With its robust features and native payment integrations, Wix is highly capable of selling all types of products online. It's an all-in-one store management solution.
Winner: Wix
For built-in e-commerce capabilities, Wix easily beats Webnode. Wix Stores provides extensive inventory, order, shipping, promotion, and payment functionality needed to successfully sell online. In comparison, Webnode's e-commerce app is extremely basic and lacks key selling features. Wix is far better equipped out of the box to create full-featured online stores.
SEO Tools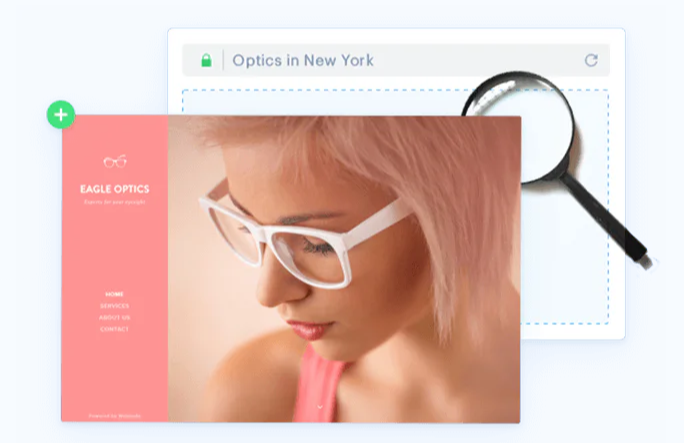 Webnode provides basic SEO tools to help optimize your site. When creating pages and content, you can enter meta descriptions and alt text for images. Webnode also auto-generates sitemaps and robots.txt files.
However, you have limited control over page URLs – they are based on page titles. Webnode lacks advanced SEO features like XML sitemaps, custom canonical tags, redirects, meta keywords, and integration with SEO tools.
Overall, Webnode covers the basics like metadata and alt text. But you have little control over foundational SEO factors like site structure and URLs. Webnode's SEO capabilities are basic.
Wix offers more robust built-in SEO tools. The platform allows search engine-friendly URLs customized to your preference. You can control page structure accurately.
Wix also provides advanced SEO features like XML sitemaps, customizable metadata, alt image tags, and the ability to integrate with Google Search Console. Wix sites also load quickly and are built using semantic HTML for improved SEO.
While Wix does not have the breadth of SEO customization as WordPress, its built-in capabilities cover all the essentials from customizable URLs to XML sitemaps. For most small businesses, Wix provides sufficient SEO tools.
Winner: Wix
For built-in SEO features, Wix is the winner over Webnode. It's one of the best website builders that allow greater control over your web page SEO, including URLs, metadata, alt text, and site structure needed for search engine optimization. Webnode just offers basic metadata. Wix's sitemaps and Search Console integration, and Wix SEO wiz give it better technical SEO capabilities than Webnode.
Integrations
Webnode offers integrations with common third-party tools through its app marketplace. Some of the top integrations include:
Google Analytics – Connect your site to monitor traffic and engagement.
Facebook Pixel – Install the pixel to track conversions from Facebook ads.
Disqus – Integrate the popular Disqus commenting system.
Mailchimp – Add signup forms to integrate email marketing.
However, Webnode supports a smaller range of apps compared to competitors. Popular platforms like WordPress, Stripe Payments, and Slack are not available as integrated apps.
Overall, Webnode covers integrations with some of the most commonly used marketing, analytics, and communication tools through its marketplace. But it lacks broader integration capabilities.
Wix provides one of the largest third-party app marketplaces with over 500 apps and integrations available. Some of the top options include:
Mailchimp, ConvertKit, and Constant Contact for email marketing
Google Analytics, Facebook Pixel, and more for analytics and tracking
Disqus, Facebook Comments, and others for comments
Online booking apps like Calendly and ScheduleOnce
Live chat apps like Intercom and Drift
E-commerce platforms like Square and Etsy for selling online
With its enormous app marketplace, Wix offers seamless integration with nearly any popular tool a business might need. You can connect everything required to market, sell, communicate, and operate your business online.
Winner: Wix
For third-party integrations, Wix easily wins over Webnode. Wix offers native integration with hundreds of apps critical for functions like email marketing, payments, booking, analytics, and more. Webnode supports only basic integrations in comparison. If you want to seamlessly connect external tools to your site, Wix provides far more options and flexibility.
Analytics and Reporting
Webnode provides basic website analytics through its built-in traffic analytics tool. It tracks visits, visitors, page views, and bounce rates over time. You can segment analytics by country and traffic source.
For more advanced analytics, you can integrate Google Analytics via a Webnode App. This connects your site to monitor sessions, goals, conversions, and more in-depth data.
However, Webnode itself lacks robust analytics features beyond visits and page views. There are no sales or conversion tracking tools. The reporting is also basic – you can export graphs and raw data but there is no custom reporting.
Overall, Webnode only covers website analytics at a very basic level. Integrating Google Analytics is necessary for more usable reporting.
Wix includes powerful analytics capabilities through the Wix Analytics dashboard. It provides insights into key metrics like unique views, visits, referrals, form submissions, and engagement.
You can segment your data by important criteria like traffic source, location, and conversion goals. Wix also makes it easy to compare data over customizable time frames for trend analysis.
For e-commerce sites, Wix provides dedicated sales and revenue reporting including metrics like orders, average order value, and more.
The dynamic dashboard and custom reports allow you to analyze exactly the website, sales, and marketing data you need. No external tool is required for comprehensive analytics and reporting with Wix.
Winner: Wix
For built-in analytics and reporting functionality, Wix is clearly better than Webnode. Wix Analytics provides powerful and customizable reporting on website traffic, conversions, sales, and more. Webnode only offers very superficial reporting requiring Google Analytics for deeper data. Wix makes it easy to monitor and analyze all aspects of your website and business in one place.
5. Website Performance
Website Speed and Load Times
Webnode uses optimized images and efficient code to help sites load quickly. Pages are built using clean, lightweight HTML and CSS.
According to third-party speed tests, the average Webnode site loads in 2-3 seconds. This is a bit slower than optimized WordPress sites, but faster than some other website builders.
One advantage Webnode has over Wix for speed is not using iframes, which can sometimes slow performance. Overall, sites created in Webnode have decent load times.
However, Webnode lacks advanced caching and optimization capabilities that enable extremely fast speeds. You are also limited by Webnode's shared hosting infrastructure. For complex sites, Webnode's loading performance may degrade.
Wix optimizes its platform to enable fast page loading speeds. Images and files are automatically compressed to reduce their size. Wix also minifies code and enables browser caching to boost performance.
Independent speed tests show the average Wix site loads in around 2.5-3.5 seconds. Wix sites are generally quick, though not quite as fast as highly optimized WordPress sites.
One downside with Wix is its use of iframes, which can impact site speeds. However, Wix largely counteracts this with efficient coding practices to keep load times fast.
For businesses that demand extremely fast page speeds, Wix may not be the best option. However, its performance optimization still provides decent speeds for most sites.
Winner: Tie
When it comes to website speed and load times, Webnode and Wix are pretty evenly matched. Both offer reasonably fast performance, with average load times in the 2-3 second range. Wix uses more performance optimizations like code minification and compression while Webnode benefits from not using iframes.
Either platform provides decent speed for small business sites. For very complex or high-traffic sites, a self-hosted CMS like WordPress may be better optimized for speed. But between Webnode and Wix, website performance is comparable.
Website Reliability and Uptime
As a website builder, Webnode handles hosting and security to ensure reliable uptime. Webnode sites are hosted on a global content delivery network of servers to distribute traffic.
According to Webnode's status page, their uptime over the past 90 days is 99.99%. Most monitoring services report uptime for Webnode sites in the 99.9-100% range.
However, Webnode's status page lacks transparent historical data on outages. And users have less control over uptime and redundancy compared to self-hosted sites.
Overall, Webnode provides decent reliability as a hosted website builder. But uptime could suffer from issues on shared infrastructure impacted by other sites.
Wix also delivers reliable uptime by hosting sites on a global CDN with redundancy. Wix proactively monitors infrastructure and applications to quickly restore service during issues.
Examining Wix's status page shows an impressive uptime of 99.98% over the past 90 days. Historical data indicates most months have 100% reported uptime. Independent monitors corroborate Wix typically maintains 99.9+% availability.
A benefit of Wix's scale as the market's largest website builder is enormous resources dedicated to uptime and security. Historically, Wix has proven highly reliable infrastructure.
For businesses that can't afford any downtime, the ability to self-host sites provides more control. But among hosted website builders, Wix is among the most reliable.
Winner: Wix
When it comes to website uptime and reliability, Wix edges out Webnode. While both platforms offer strong uptimes of 99.9% or higher, Wix has a slight lead with 99.98% uptime over the past 90 days versus Webnode's 99.99%. Wix also provides more infrastructure redundancy and transparent historical reporting on outages. For mission-critical sites, self-hosting is ideal – but between these two website builders, Wix is slightly more reliable.
6. Customer Support and Community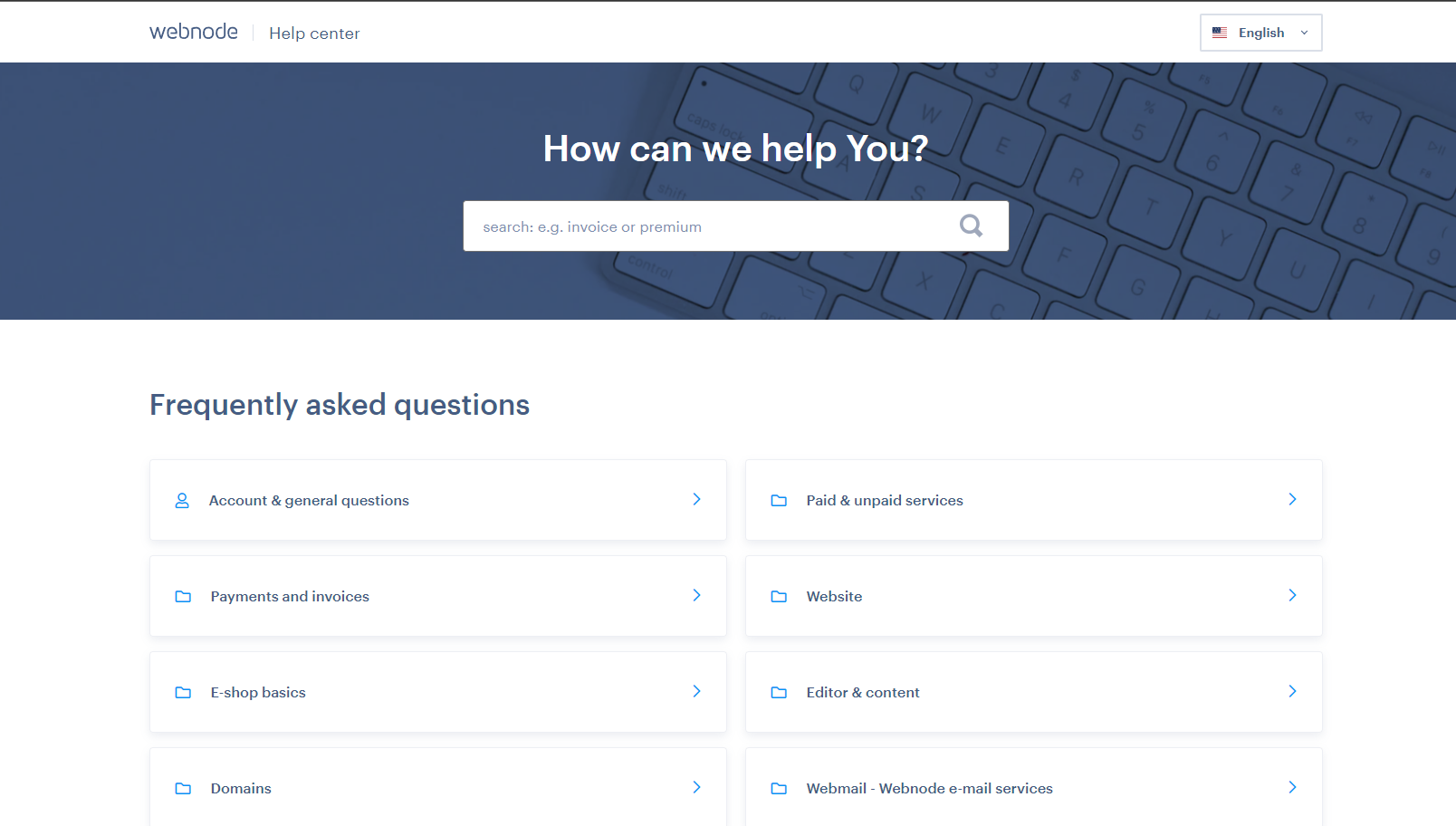 Webnode provides the following support channels for users:
Email support
Documentation center with guides, FAQs, and video tutorials
Online chat support
Active user forum to ask the community questions
Support is available in English, Spanish, French, Italian and German. According to reviews, Webnode's email and chat support is generally helpful, though slow at times.
For the community, the Webnode Users Facebook Group is fairly active with over 13,000 members where users discuss tips, templates, and assistance.
Overall, Webnode provides decent customer service through multiple channels. But support lacks phone options and chat response times could improve. The community helps fill gaps for peer troubleshooting.
Wix provides exceptional customer support through:
24/7 live chat
Phone support
Email
Extensive help center resources and DIY articles
Support is available in English, Spanish, French, Italian, German and Portuguese. Users consistently praise Wix's stellar customer service quality and responsiveness across channels like chat, email, and phone.
In terms of community, the user-run Wix Lounge Facebook group has over 150,000 members actively helping each other with Wix site-building.
With outstanding support responsiveness and availability by phone 24/7, Wix stands out for meeting users' needs quickly and across multiple languages. The community resources further enhance the support experience.
Winner: Wix
For customer support, Wix is the winner over Webnode. Wix provides exceptional 24/7 phone and live chat support across six languages, earning consistent praise for responsiveness. Webnode relies primarily on slower email and chat without a phone and has received mixed reviews from some users. Wix's enormous community resources are also much more extensive. Wix's stellar customer service and active community support set it apart.
7. Pricing
Webnode offers 4 paid plans:
Basic – $3.95/month with 500 MB storage
Advanced – $5.95/month with 2 GB storage
Pro – $9.95/month with 5 GB storage
Business – $16.95/month with 500 GB storage and e-commerce features
All paid plans are billed annually and include a free domain for one year. Webnode also provides a free forever plan with 500MB storage and Webnode branding.
Overall, Webnode's pricing is very affordable but limiting. The low-cost plans only offer up to 5GB of storage and no e-commerce features. You would need Business for more advanced capabilities.
Wix has 7 premium plans:
Combo – $14/month with 3 GB storage
Unlimited – $18/month unlimited storage
Pro – $23/month with 20 GB storage
VIP – $39/month with 35 GB storage
Business Basic – $23/month with 5 GB storage
Business Unlimited – $27/month unlimited storage
Business VIP – $49/month with 75 GB storage
All plans include a free domain for one year. Wix also offers a free forever plan with 500 MB storage and Wix ads.
Wix's pricing is relatively affordable given the features and capabilities. Storage limits are higher and ecommerce is available on all plans except Combo. The Business plans to add advanced marketing tools.
Winner: Wix
For pricing, Wix emerges as the winner over Webnode. Wix offers more premium plan options with higher storage limits and integrated e-commerce capabilities starting at just $23/month. Webnode's cheaper basic plans impose very tight storage limits and no e-commerce without the $16.95/month Business plan. Wix provides better overall value, features, and flexibility at reasonable prices.
8. Reviews and Reputation
Webnode earns positive reviews for its easy drag-and-drop site builder and affordable pricing. Users praise the intuitive editor and helpful templates that make website creation accessible for non-technical folks.
However, many reviews cite limited customization options as a drawback. Advanced users feel restricted from deeply personalizing their design and features. There are also complaints about slow customer support.
On platforms like Capterra, Webnode averages around 4 out of 5 stars from customers. Positive reviews focus on ease of use and value while negatives center on customization limits and clunky editing features.
Overall, Webnode maintains a decent reputation as an affordable, user-friendly website builder. However, it lacks the features and flexibility power users demand.
Wix earns outstanding reviews for its polished website builder and extensive features. Users highly praise the beautiful templates, easy drag-and-drop editing, great applications, and excellent customer support.
Negative reviews of Wix are very limited. Some users feel the editor is too simplistic compared to code-based site-building. Others report bugs or annoyances with certain website elements.
But overwhelmingly, Wix earns 4.5+ out of 5 stars from most users reviewing the platform. It holds a stellar reputation as a feature-rich website builder suitable for beginners and experts alike.
Winner: Wix
Based on user reviews and overall reputation, Wix emerges as the winner over Webnode. Wix receives consistently glowing reviews and praise across platforms like G2, Capterra, and more. Webnode earns good but mixed feedback, with many users wanting more advanced options. Wix's combination of ease of use and extensive features make it the website builder of choice for users of all skill levels.
9. FAQ's
Can I create an online store with Webnode?Yes, Webnode offers an Online Store app to build and manage an e-commerce store from your Webnode site. However, it has limited features compared to other website builders.
Is there a limit to how many pages I can build?The free Webnode plan limits you to 10 pages. Paid plans allow up to 200 pages based on your subscription tier.
Can I blog with Webnode?Yes, Webnode enables adding a basic blog to your site. However, it lacks key blogging features provided by WordPress and other website builders.
Does Webnode offer email marketing features?Not natively, but you can integrate email marketing platforms like MailChimp using the MailChimp app.
What type of customer support does Webnode offer?Webnode provides email support, live chat, documentation resources, and an online user forum for help. Phone support is not available.
Can I sell products through my Wix site?Yes, Wix offers robust built-in e-commerce capabilities through Wix Stores. You can create and customize an online store with payment processing.
Is there a limit to how many pages I can create?Wix has no limits on the number of pages you can build, even on free and low-cost plans.
Can I blog on Wix?Wix provides dedicated blogging features through the Wix Blog module. It enables full-fledged blogging capabilities beyond just adding posts to your site.
Does Wix integrate with email marketing platforms?Yes, Wix offers native integration with many top email marketing tools like MailChimp, ConvertKit, Constant Contact, and more.
What support options does Wix provide?Wix offers 24/7 live chat, phone, and email support, and extensive self-help resources in its Help Center.
Final Thoughts
Webnode is a good choice if you need a super simple drag-and-drop website builder to create a basic small business site. It's easy for non-technical users to get online quickly. Webnode is also very affordable, making it a good option if you're on a tight budget. The limitations come for users wanting advanced customization, features, and scaling capabilities.
If you'd like to learn more about this site builder, check out my Webnode review.
Choose Wix if…
Wix is the best choice if you want a powerful, full-featured website builder to create a professional online presence. It provides enterprise-grade tools for e-commerce, marketing, SEO, and more while still being easy for beginners. Wix is the best all-around option for users of any skill level to build the website they need to grow their business online.
Take a look at my Wix review to find out all there is to this website builder.
Alternatively, you can also see how Wix compares to other site builders:
Choosing the right website builder is critical for creating a site that achieves your online goals. If you have any additional questions about Webnode or Wix, please leave them in the comments section below! We're happy to provide personalized advice to help you select the best platform.