Movavi is an easy-to-use, all-in-one video-making tool. It includes Movavi video editor, converter, and screen capture tool. This range of editing programs is designed to facilitate multimedia content creation. It is perfect for anyone who wants professional-looking results without investing time or money in achieving them.
Movavi is a company that has been around since 2004 and is used by over 3 million customers from across the globe. By putting together these tools into one convenient package, Movavi can offer them at a much lower price than it costs to acquire each of the tools separately.
In this Movavi Video Suite review, we'll be taking a look at whether or not these tools are a good fit for your needs, their functionality and features, pros and cons, support team efficiency, and the system requirements of each of the tools.
Movavi Video Suite Summary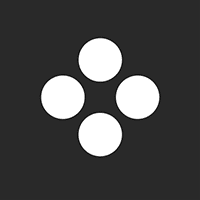 Ron's Thoughts
Movavi Video Suite is a collection of Movavi's video creation tools – Movavi Video Editor, Movavi Converter, and Movavi Screen Recorder. That's everything a beginner or advanced user will need to create the videos of their dreams. This piece of software also features file conversion capabilities and a live 'Record Screen' option. Lastly, it takes up a very small amount of space on the hard drive (less than 1GB), making it lightweight and fast.
Biggest Pro:

Wide Range of Basic Video Editing Tools

Biggest Con:

Lack of Advanced Editing Tools

Annual Discount:

No

Price:

Starts at $127.85/Year

Promotion:
Is Movavi Video Suite Worth it?
Movavi is a dashboard designed to give you quick access to a range of Movavi Video software, including:
Movavi Video Editor Plus
Movavi Screen Recorder
Movavi Video Converter
*The enhanced edition has a Photo Editor
In short, the Movavi Video Suite is a collection of different programs with all the tools you need to create professional video content.
You can capture your screen, edit pre-recorded videos, create slideshows, and convert video files, among other things.
This all-in-one video product is a must-have for anyone who regularly creates, edits, or enhances videos, audio, and images.
You'll be able to do it all under one roof without having to jump from one tool to the other, not to mention the money you'll save when you don't have to pay monthly or annual subscription fees for so many different pieces of software.
The Movavi Video Suite makes sense for anyone who needs a screen recorder or video converter (in addition to a video editor) because you get all the tools and apps at a special price.
The software provides a decent starting point for users who want to express their creativity when developing video footage, whether they are home editors or professional YouTubers.
In this case, you'll be saving up to $50 by purchasing the bundle instead of getting the apps separately.
Who is Movavi Video Editor Good For?
In this Movavi Video Suite review, we will explore how Movavi is perfect for a wide range of users and applications, including:
Blogging
YouTube video creation
Creative hobbies
Family videos and photos
Teaching
Remote work
Studying or distance learning
…and many other uses.
As soon as you sign in, you'll be able to customize the software for your specific goals, as shown in the image below:
Although the Movavi video editor doesn't offer a pro-level editing experience, it does have its fair share of amazing features.
It boasts an impressive set of programs with everything you need to create, edit, record, and enhance videos, audios, and images. There's even a PDF editor.
In short, Movavi Video Suite is perfect for beginners and intermediate users who want to create great-looking videos without having to end a long learning curve, such as when using advanced editing tools.
Movavi Video Suite Functionality
1. Ease of Use for Video Editing
Movavi is easy to download and install.
After clicking the download button, you will be presented with the screen below:
Accept the terms, click install, and the software will be automatically installed on your computer.
Once installation of Movavi video editor is complete, you will see this display:
Press "Start," and you will be shown the main interface for the set of apps.
The image below shows the dashboard where you can access all the different programs in the Movavi Video Suite:
And that's it. You're ready to start creating!
Overall, this program is a lot easier to use compared to a lot of other video editing software options like Adobe Premiere.
Its features and tools are clear and easy to find;
The user interface is uncluttered; and
You can conduct video editing processes easily.
For instance, in just a few clicks, you can split and join video-making segments, add effects, and upload your project to YouTube.
For this reason, the software is specifically suited for the needs of complete beginners and non-tech-savvy users.
2. New and Improved Interface
When you open the program, all the different tools and apps are available to you at a glance.
The well-designed interface makes it easy to see where everything is so that you won't feel overwhelmed by the sheer number of options available to you.
In the video suite application menu, you can filter items by
When you click each of these options, the set of tools available on the screen changes, whenever you click on one of the tools, it opens up in a new window.
The program's main interface works as a sort of welcome center, but the actual video/audio/image editing takes place inside each of the tools separately.
The video suite also includes a few different apps for free, a lot of which will prove useful when creating custom video projects.
There is also a "Favorites" filter that lets you decide which items should be shown on your menu.
There are two main tabs: The Applications tab and the Library Tab.
In the main Applications menu, a wide range of tools is available for editing videos. You also find tools for working with audio, images, and even discs.
There's also an online courses folder which is extremely helpful to new users who are still learning how to make the most of the Movavi Video Editor. In addition, the tutorials will provide you with many useful tips and tricks from the free tutorials.
Switching from the Applications to the Library tab allows you to easily view all the different media elements (whether created or exported).
3. Video Editor Plus
This is a powerful app that lets you edit videos like a pro. You can launch it easily from within the Movavi video suite, and it comes with a new and improved UI that looks slick and modern.
When you launch the Video Editing app, you will get quick access to different sections of Movavi Video on the left-hand side of the page, including the "Import" feature.
You can use this to easily add media files into your bin to use in your video projects. In addition to your custom media, this section also contains built-in video, audio, background, and effect packages, as well as a wide range of sound effects that you can use in your projects.
Once you've added the items to the media bin, you can now place them on the timeline by simply dragging them there.
Whenever you select a clip, you can easily apply a set of simple editing operations to it, including:
Color adjustments
Crop and rotate
Overlay
Pan and Zoom
Split
Stabilization
Animation
Highlight and conceal, etc.
4. Video Converter
As with the Movavi video editor, the video converter is easy to launch and use.
Import the video files you want to use for your project.
Once files are uploaded, you can then choose and tune the output format, as shown in the image below:
You can either choose one of the presets or manually adjust the properties to match your needs.
The same applies to audio files, and you can also adjust the output audio.
Once you've set up everything, click "Convert" at the bottom right corner of the page and wait for the converter to do its work.
5. Screen Recorder
The screen recorder is just as easy to use as all the other apps on Movavi Video Suite.
Once launched, you'll see an overlay on the right side of your screen, as shown below:
Once you're ready to record, hit the "camera" button and then choose the area you want to record.
You can record only what you need and none of the unnecessary details. If you want to capture the entire screen, specify the 1080p resolution, and you're ready to start recording. Additionally, the screen recorder allows you to:
Record keystrokes
Highlight the cursor
Highlight mouse clicks
Each of these features can be enabled or disabled using the simple overlay shown on your screen.
In addition to recording your screen, you can also capture videos from your web camera, as well as audio from your mic.
To do this, you must enable the respective features in the overlay.
Once you're ready to start recording, click the "record" button and then wait for the countdown before you start to record videos. Alternatively, you can disable the countdown in the settings.
There are also many other options that you can control from this window, as well, including:
Choose where your files are stored
Create keyboard shortcuts
Set up the video formats for recording video files
Determine webcam format
Add mouse click sound
… and many more.
6. Photo Editor
Aside from the Movavi video editor, the photo editor lets you edit and convert images, create slideshows, and much more. There is also a photo manager, which is a very convenient tool if dealing with huge photos.
With the photo editor, you'll be able to create a slideshow from your photos, complete with music effects, in just a few easy steps.
In addition to musical accompaniment, you can also add effects, transitions, and more to your images.
Once you're done, you can share your slideshow online with just a click.
7. Filters Section
In Movavi video editor, you'll find dozens of different filters. You can choose a specific category or browse through them all.
Drag it onto the desired clip to apply a filter to your video clip. You can adjust the filter by clicking the star on the clip.
8. Transitions Section
Just like the filters, you can choose transitions based on categories or browse through the entire collection to make your choice.
Drag it and drop it between the two video clips to apply the transition.
9. Titles Section
This section contains a set of text templates, both simple and complex.
You'll find some static and some animated text overlays. Similar to the other tabs, to use the titles, drag-and-drop them onto the timeline, and the text will be instantly applied to the video clip.
10. Stickers Section
If you want to add stickers to your video projects, this is where you'll find them.
There are tons to choose from, and you can add them by dragging and dropping them onto the timeline.
More Tools:
This last section contains multiple tools for editing and enhancing your audios and videos, such as stabilization and chroma key, including:
Video stabilization
Chroma Key
Slow Motion
Advanced color adjustments
… and various other tools.
Audio Editing Tools
It's worth mentioning that the Movavi video suite has a great quality audio editing program. In addition, a wide range of audio effects will give your videos a polished finish.
The number of effects features offered significantly fewer than many of the software's competitors. If you want to get more, you have to make a separate purchase from the Movavi Effects Store.
This is one minor downside of the program.
Only the Audio effects include the ability to create and manage multiple playlists, which you can add to your movies, as well as the crossfade transition feature to blend your audio and video tracks smoothly together.
Once you're done with your project, go to the "Export Video" menu, and you can finalize your creation.
That's it for the tools in the video editor, but if you want to get a more in-depth look, read my Movavi Video Editor Plus review to discover more about this app.
Data Tools
Data tools let you work with all kinds of data and export it in various ways, including:
Import AVCHD
Burn disc
Burn image to disc
Copy disc to disc
PDF editor
Additional multimedia features include an intuitive media player and a tool to digitize VHS movies.
Importing and Exporting
With this software, you will never have an issue with format incompatibility. All common formats are accepted, and you can import video from HD, DV, and HDV cameras, AVCHD Camcorder, as well as webcams, and files from your computer.
You can also record your whole screen and anything happening on your computer screen with the Movavi screen recording tools, such as video gameplays, live streams, etc. In addition, you'll be able to add captions, voiceovers, and various other effects to create demos and tutorials.
This feature is perfect for anyone who needs to document their work or create training packages for others to follow.
You can then share or export the file in any convenient format.
Once you're done creating your videos with the program, you can burn them to Blu-ray, DVD, or CD.
Alternatively, you can upload your creation online to various sites, including Facebook, YouTube, Vimeo, Amazon S3, Google Drive, and many others.
You can also generate HTML code that will allow you to embed the video clip on your website. The software also enables you to export video with a single click so you can watch it on your mobile device.
These are great features for uploading the full version of the exported video project or sample videos to your mobile devices. Use it in other programs, adjust audio levels, watch and listen to different devices, and preview the final cut.
You can even start an entirely different video right away or do a quick video edit for your selected clip while you listen when the audio plays. Then, finally, you can play the audio till you are satisfied with the results.
Performance
Movavi Video Suite has performance optimization technology that makes the process quick, easy, and seamless.
The hardware acceleration support behind the program speeds up the video processing time by allowing multiple tasks to occur simultaneously.
You can process your HD videos much faster than usual by working with smaller video files which are then restored to full HD quality after you've completed your editing work.
Since HD video editing typically uses up many resources, this will allow you to complete your work much faster and more productively.
That's it for the Movavi Video Suite.
Below we take a look at some of the software's pros and cons, as well as its pricing, product support, system requirements, and more.
Movavi Pros and Cons
Movavi video editor, like all other software such as Adobe Premiere Pro, has its own pros and the. However, the great part about the video suite is that the Movavi team is continually improving upon it.
To help you determine whether or not this is the right tool for you, let's take a look at what it has to offer, as well as where the software might be lacking.
Pros:
1. Simple Layout: Movavi offers a more modern yet simple interface than other video editing programs with advanced features for video editing applications that is easy to navigate, even for non-technical users.
2. Fast and Lightweight: Installing the program consumes less than 1 GB of space on your hard disk.
3. Multiple Editing Tools: The software boasts a wide range of tools such as audio tools to record audio, a stabilization tool, object animation, frozen video preview, record video, edit raw video, frozen capture, usage of any different camera, and more for editing and enhancing your videos, audios, and images.
4. File Conversion Tools: You can easily convert your video, audio, and image files into any convenient format at the click of a button.
5. Live "Record Screen" Feature: With this feature, you never have to miss any important online video platforms such as YouTube videos and events, calls, games, etc.
6. Great Support: From the intuitive dashboard to the online tutorials and support team on the site, Movavi offers amazing customer support.
Cons:
1. Limited Effects and Transitions: If you want more effects, you have to purchase them separately from the Movavi Effects Store.
2. Lack of Advanced Editing Tools: The platform has a wide range of basic video editing tools, but this may not be ideal for professionals and advanced users.
3. Usage Reporting Enabled: The platform's usage reporting is always enabled by default.
Pricing
Movavi video editing software offers a free 7-day trial where you can test out all the features of the Movavi video suite.
Download the all-in-one video creator, and start using the editor, screen recorder, video and audio converter, and more.
There is also a 30-day money-back guarantee if you experience any technical or other issues that cannot be resolved.
Movavi offers three different versions of the Video Suite, which are as follows:
1. Video Suite: $84.95 (Limited-Time-Offer reduced from $127.85)
One-year subscription for 1 PC
Video Editor ($44.95)
Video Converter ($44.95)
Screen Recorder ($37.95)
Free updates for the year
2. Video Suite + Picverse Photo Editor: $104.95 (LTO from $232.80)
Lifetime license for 1 PC
Video Editor Plus ($64.95)
Video Converter Premium ($54.95)
Screen Recorder ($52.95)
Picverse Photo Editor ($59.95)
*Edit, enhance and attach images
*Restore old photos
3. Video Suite Business: $199.95 (LTO from $334.85)
Lifetime license for one-time payment for one PC
Video Editor Plus ($149.95)
Video Converter Premium ($124.95)
Screen Recorder ($65.95)
Priority Support
Fifteen minutes after making your purchase, you will receive an email containing a download link, as well as an activation key for the software.
That's all you need to download and activate your Movavi Video Suite program.
Product Support
If you experience any issues activating or using any of the programs from Movavi video editor, you can get help in a variety of ways, including the following:
Visit the Help Center: Here, you'll be able to find answers to virtually every question you might have regarding the software's installation and use.
Live Support: The platform offers live chat support to get assistance from a knowledgeable technical support agent.
Software Manuals, Guides, Tutorials: There are tons of helpful tutorials, manuals, and guides on the website and YouTube. All you have to do is search for your specific query, and you'll find a ton of helpful articles and videos to assist you.
Free Online Courses: Within the program, you'll also find an online courses folder with helpful tips and tricks for using the video suite.
Movavi also provides phone service and email support for premium users.
System Requirements
The software is compatible with Mac OS
Microsoft Windows MovaviP/Vista/7+
Intel processor: 1.5 GHz or more
Ram: 1 GB for Windows 7/8/10 and 512 MB Vista
Hard Drive Disk Space: 250 MB
*Note that you will require considerably more disc space and more power if you edit HD video files.
Is Movavi Video Suite Legit?
Movavi video editor suite is a reliable piece of software that is easy to install and set up with no need for knowledge on web development. As a result, you'll be able to start creating awesome videos regardless of your skill level or experience.
The video-making program has a sleek, modern interface that is easy to navigate and comes with a range of handy tools to do everything from recording and editing to enhancing and converting your videos, audios, and images.
All of this is offered at a single affordable price, which makes this a must-have tool for bloggers, YouTubers, action camera enthusiasts, teachers, students, and a wide range of other users.
If you are still unsure whether or not Movavi Video Suite is the right tool for you, sign up and download the software for free and test out the program's features to see if they meet your needs.