Online business is growing at a phenomenal pace. According to recent reports, the market is currently valued at $470 billion, a figure set to rise to an astounding $563 billion by 2025.
If you want to secure your piece of this pie, investing in digital real estate is one way to do so.
Digital real estate is a form of property investment similar to traditional real estate, except that you are dealing with assets that only exist online. This has become a popularized term with the talks of a virtual reality platform known as the Metaverse, but today I want to focus on assets aside from pixelated virtual land.
The practice of investing in digital real estate is becoming increasingly popular. If you haven't done so already, now is the time for you to start building virtual property and assets that will provide you with a viable source of income and wealth.
If that sounds appealing to you, read the rest of this article to discover more about digital real estate, what it is, and how you can start investing in it.
What is Digital Real Estate?
Digital real estate refers to any online asset that you can rent or sell for profit. It works the same way as traditional real estate, where you buy a house or land to sell or rent to make income from it. However, this type of investment allows you to earn passive income online.
When most people hear the term "digital real estate," the first thing that comes to mind is a blog or website. But, online real estate isn't just about blogs. It also includes a wide range of assets, such as:
Affiliate Websites: Sites recommend affiliate products, and when someone purchases a product, the referrer gets a commission.
Authority Blogs: These specialize in a particular topic or niche.
Apps: Mobile applications for tablets and smartphones.
YouTube Channels: Videos on the channel can be monetized.
eCommerce Stores: Includes Shopify stores, Etsy stores, etc.
Online Communities: Built on places like OnlyFans (which isn't always adult content) or Patreon.
Social Media Assets: Facebook, Instagram, Pinterest accounts, etc.
Domain Names: Website URLs or addresses not in use.
Digital Products: Includes courses, ebooks, membership programs, guides, audiobooks on Audible, etc.
Email Lists: A list of engaged subscribers can be a lucrative investment.
Metaverse Land and Assets: This includes digital real estate assets available strictly in the metaverse like this $650,000 yacht.
The term digital real estate or digital property can be used to define any "property" that exists online and can be bought or sold.
Note that by this definition, things like Bitcoin, Ethereum, and other cryptocurrencies (though not technically "real estate") may also fall in this category.
---
Examples of Digital Real Estate
The list above outlines some of the most popular digital investments. But I figured it would be a good idea to include some real-life examples as well.
Here's a closer look at five of the most frequently chosen options that are also among the easiest to implement:
This is my blog that is focused on helping people create and grow their own online businesses. The blog has many helpful articles on how to design, build, and launch a successful and profitable blog.
There is also a free blogging course for beginners to help you jumpstart your journey to digital real estate investment.
In addition to the blog, One Hour Professor also has a YouTube channel with a thriving community.
It's always a great idea to have a YouTube channel and a blog because while the blog may be a great learning resource, some people might enjoy learning through videos instead.
On this YouTube channel, you'll find tons of helpful videos on topics such as online business, entrepreneurship, passive income, and much more.
This exceptional online store will inspire aspiring eCommerce merchants to build their own successful businesses.
The brand has emerged as one of the most popular fashion eCommerce companies of the past year and grossed over $400 million in revenue.
Most of this is thanks to the company's USP (unique selling proposition). They offer quality, affordable clothes for men and women of all shapes and sizes instead of the common stereotypical sizing you see on other fashion brands.
With over 126 million followers, Charli Grace D'Amelio, a dancer from Connecticut, has the most followed TikTok account.
She became one of the most popular stars on the platform thanks to one of the viral videos and earned her millions of followers in just six months.
Now she earns a healthy income from her presence on this social media platform. Her story clarifies that anyone can make it online with the right strategy – and a bit of luck.
Semi Sweet Mike posts unique photos of cookie designs on his Instagram account. He also sells cookie cutters in his online store which is just one of the ways to make money on Instagram.
One of the reasons for his massive success is that instead of showing an image of the actual product, he shares the finished batch of delicious cookies to show his audience what the product is capable of.
This works a lot more effectively to entice people to buy his products than a picture of a cookie-cutter.
---
How to Invest in Digital Real Estate
There are many different ways you can go about investing in virtual real estate. Some may call it virtual world, virtual land, virtual island, and even the platform known as the Metaverse, but to succeed in any form ofvirtual real estate, you need to have a clear strategy.
To help you in that regard, I have outlined the different ways in which people can invest and a step-by-step process to start accumulating digital assets. Of course, one part of these strategies is having people buy and read or watch your investments- this is the digital marketing important role for the growth of your online real estate – but what are the ways to invest in digital real estate?
1. Build Your Own Blog
Building your own blog is similar to buying a property or real estate, except that you are building your own home on the internet.
One of the main advantages of this type of business and digital real estate is that it costs very little to start, although it does require much of your time – at least in the beginning.
Over time, your efforts will compound, and you'll start gaining momentum. Within a few months, and with the help of some digital marketing, your digital asset will grow tremendously, and you'll start to see real results.
To start building your website or blog, you need to purchase domain names and get web hosting. You also need a content management system (CMS) like WordPress.
We will talk more about that later, and you can also read this article to discover everything involved in building your own blog.
2. Buy Digital Real Estate
If you don't have the time or inclination to create your own blog, another way of digital real estate investing is to buy it instead.
Some buy their own virtual island or virtual worlds as digital properties or digital land; with a broad real estate market and prospective buyers in augmented reality, most view it as an investment opportunity more than properties in the physical world.
You can find websites with the virtual world or digital world to purchase digital real estate, purchase virtual land and acquire digital assets.
Depending on your needs, there are a lot of different places where you can get websites.
Here are some of the best places to begin your search:
Flippa, Empire Flippers, and FE International: These are three of the top marketplaces for buying and selling websites with well-known domain names. These platforms are particularly suited to big businesses that are more established.
Motion Invest: This is a better option for smaller websites and comes with a free website valuation tool to make your work easier in finding an investment opportunity that is not from the stock market, rental pro, so you don't overpay for your new digital real estate investment.
(Source)
Human Proof Designs: This is ideal for starter sites and will provide you with excellent service and fair market value.
3. Buy Social Media Assets
Buying a social media account is another way to invest in digital real estate. You can go on sites like Fameswap, SocialTradia, or Toofame to purchase Instagram accounts, TikTok accounts, and YouTube channels, among many others.
These platforms will provide you with a safe place to buy or sell social media properties so you can supercharge your money-making efforts.
When you buy a social media account, you get unlimited access to a niche audience, and you can save a lot of money on marketing.
Working with social media influencers can be quite expensive. However, rather than pay for costly collaborations, you can purchase a social media account to promote your products or services to a broad, targeted audience for free.
---
Pros and Cons of Investing in Digital Real Estate
Anyone can invest in online assets. However, it's important to understand the benefits and drawbacks of this type of investment.
Here are some of the pros and cons of investing in digital real estate.
Pros:
Low Initial Investment Than A Physical Real Estate
Investing in digital real estate doesn't have to be costly. For instance, you can register the domain name for as little as $8 and pay $3 a month to host it.
Passive Income
Many types of digital real estate investments require minimal maintenance, making them ideal for anyone who wants to create a passive income source and generate continued cash flow.
Scalable Income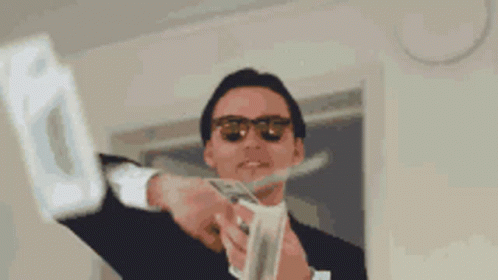 Your online assets may increase in wealth exponentially, and there is potential to scale your income infinitely since the internet never sleeps and you're dealing with a global audience.
Income Diversification
As an investor, you understand the importance of diversification. Digital real estate allows you to reduce the risk by making it easy to diversify your investments.
Time and Location Freedom
Online business allows you to free up your time and make money on your terms. This means you can work from anywhere in the world where there's an internet connection.
Cons:
Requires Skills
If you intend to build and grow your own digital real estate, you may need to upgrade your skills. However, the only way you won't need to learn specific skills is to invest in digital real estate through a third party passively.
Unpredictable at Times
Digital real estate can sometimes be volatile. For instance, some affiliate marketers suddenly found themselves with half their income taken away when Amazon Associates suddenly slashed their commission rates.
Also, Google algorithm changes can impact your rankings, traffic, and sales. For example, if your account is banned on social media, you can instantly lose your audience (and income).
---
Understanding Digital Real Estate Multiples
Multiples are used to value a website or other digital asset for sale accurately.
Typical multiples these days range between 20x and 50x the 12-month average net profit of any online asset. 30-35x is the most commonly used range for websites.
This means that when selling or buying an online business, you can multiply the next monthly profit by multiple figures to arrive at the estimated value.
Certain factors can affect the valuation by driving the multiple up or down.
For example, when buying or selling a website, factors that can impact the value include:
Demand: Valuation increases when there's demand for the business in general.
Domain Name: A good name with good authority will command a higher price.
Traffic Quality: Is the website traffic high-quality, predictable, steadily growing, etc.?
Predictability of Revenue: For instance, a site with one affiliate vs. a membership site.
Site Management Requirements: You want an up-to-date, easy-to-use platform.
Diverse Revenue Streams: E.g., multiple affiliate vendors, affiliate + advertising, etc.
Website Age: Ideally, you want a website that has been around for at least two years
As you can see, there are a lot of factors to consider when deciding on the value of an online asset.
It's important to take the time to understand digital real estate multiples before purchasing to ensure that you get good value for your money.
How Much Money Do You Need to Invest in Digital Real Estate?
The amount of money you need to get started depends on the type of digital asset you want to invest in. It ranges from just a few dollars to thousands of dollars.
For instance, startup expenses can be as low as starting a blog, including about $10 for the domain name and around $3/month for hosting. You can start blogging for free by signing up for a free trial or free version of one of these website hosting companies.
You can also create your digital products for free and sell them online on your blog or social media. However, as with most other types of businesses, sometimes you have to invest money to experience results faster.
So, although you can create a blog for free, you may not be able to monetize it as easily. Also, it's hard to build trust with your audience when you don't have your domain.
When looking to buy digital real estate, costs increase to hundreds of dollars, and even thousands, for established businesses.
The good news is, regardless of the type of digital real estate you're interested in, you can start building and growing your online asset without having to pay hundreds or even thousands of dollars.
All you have to do is invest more of your time and effort into building a solid, revenue-generating machine online.
---
How Does Digital Real Estate Make Money
Digital real estate makes money in various ways depending on the asset. Below, I've listed a few examples of growth for some of the business models discussed in this article.
Display Advertising
(Source)
This is one of the most commonly used ways to monetize a website or blog. Display advertising is easy to set up, and you can start earning money from your website traffic immediately.
All you have to do is sign up on networks like Google AdSense or Newor Media (read my Newor Media review here), and the companies will start showing ads to your website visitors. 
You will be paid for each ad view or click, and your income will increase as your audience grows.
Affiliate Marketing In The Digital World
(Source)
Another commonly used monetization method is affiliate marketing. This can be done with your website or on social media.
To get started, sign up as an affiliate with your chosen companies, such as Clickbank, Amazon Associates, Commission Junction, etc.
Find products to promote, get your affiliate link, and share it with your audience whether on your blog, YouTube channel, email, social media profiles, or anywhere else. When someone purchases through your link, you will be paid a commission by the merchant.
This is an excellent way to build your online business and grow your income – particularly since it costs nothing to get started, yet the growth potential is limitless.
Sell Your Own Digital Products and Digital Assets
(Source)
Creating and selling your digital property or internet property is yet another popular income stream used by many businesses online and earn money where they invest capital. You do not need to build a data center that costs much more than the average home price when you sell or purchase digital real estate in virtual reality or digital worlds.
The types of products you can offer include:
eBooks
Courses
Templates
Checklists
Video Tutorials
How-to Guides
Whitepapers
Apps
Graphic Designs, etc.
The great part about these types of products is that you only have to create them once, and you can sell them to thousands of people, and remember to avoid any vague description for your digital products.
You can sell digital products either through your own website or third-party sites like Clickbank, Amazon, etc. Some people earn by buying and selling domain names, selling digital real estate, digital world, or any virtual reality online real estate.
Sell Your Services To The Virtual World
If you have some skills or knowledge that you can offer, such as web design, writing, social media management, etc., this is a great way to earn money online.
Although this isn't a means of generating passive income, it's still a great way to start making money without making a huge investment right away. You can even begin to for free by offering your services either on your own blog or on social media.
Once you secure clients and have a predictable flow of income, it will be a lot easier for you to focus on other types of digital real estate that require a financial investment.
Sponsored Content
Another great way to make money online is to offer sponsored content on your website. You can do this in the form of product reviews where brands pay you to write about their products or services, or you can create product reviews or tutorial videos on YouTube and other social media sites.
Start a Membership Site
You can offer exclusive memberships on your website so people can pay to join and get members-only content and other perks, such as one-on-one advice, free consulting, etc.
This is a great way to generate passive income, and your only limit to your revenue is in how well you can market your site to get new members and keep old ones coming back.
Some sites charge as little as $5 per month, while others charge $197/month or more, which means that the amount you make will vary depending on your membership fee, as well.
---
How to Get Started
By now, you should have a clear idea of which direction you want to take with your digital real estate investment. All that's left is to create a strategy for getting started, and you'll soon be generating money online from your chosen asset.
It's beyond the scope of this article to provide you with all the information required for how to invest in the different types of online assets. So instead, I've included resources with in-depth knowledge to help you get started right now on your journey to investment success.
Start a Blog or YouTube Channel
Sign up for my free course to discover everything you need to know about creating a blog or YouTube channel – from how to choose a great name, all the way to promoting your blog/channel and monetizing your audience.
Start your own business and great investment when you create content, create online courses, stream a video game, and more that you can find massively rewarding and help you earn more money with digital real estate investing and from your digital assets such as a Blog or YouTube channel.
Buy Properties Online
(Source)
Digital realty or digital real estate works the same way as physical real estate investing. To buy properties like digital property, digital land, virtual land, digital token, websites, and other digital investment, you can go to Flippa, Empire Flippers, or FE International.
These sites are perfect for bigger, more established businesses. For smaller sites, check out Motion Invest. Finally, if you want starter sites, you'll find what you need at Human Proof Designs.
You can also do digital marketing with an ad network for your digital real estate business, which has much more potential for growth than physical real estate and any rental property or physical property that will not give you much money but only hurt your bank account due to depreciating value.
Buy Social Media Accounts
You can do social media marketing to start investing or sell digital assets or sell ad space in today's emerging digital market for digital real estate investments.
But suppose you would rather purchase an Instagram account, TikTok account, or a YouTube channel to jumpstart your journey into entrepreneurship. In that case, you can go to Fameswap, the oldest and most trusted marketplace, to get established accounts with followers, likes, and real audiences.
What Do You Think?
Digital real estate is an excellent way to create a reliable income stream. You can invest in more than one type of online asset as a way to diversify your income stream and increase your profits.
Use this article as your resource to help you get started in one of the many options available to you.
If you have questions about investing in digital real estate or building from scratch, I'd love to hear from you. Comment below. I check my comments daily!