The market for audiobooks is exploding, offering a great passive income opportunity for creators. With the right plan in place, it only takes a few hours to produce a high-quality audiobook that can produce a high return on investment (ROI).
Audible offers services to help you make money from your audiobooks and podcasts. Owned by Amazon, the platform has over 3 million audiobook titles that range from fresh releases to much-loved classics.
In fact, Audible is the world's largest producer of audiobooks. Compared to other audiobook distributors like Google Play and iTunes, audio has a wider array of professional and celebrity narrators as well as unique features that keep users coming back to the platform month after month.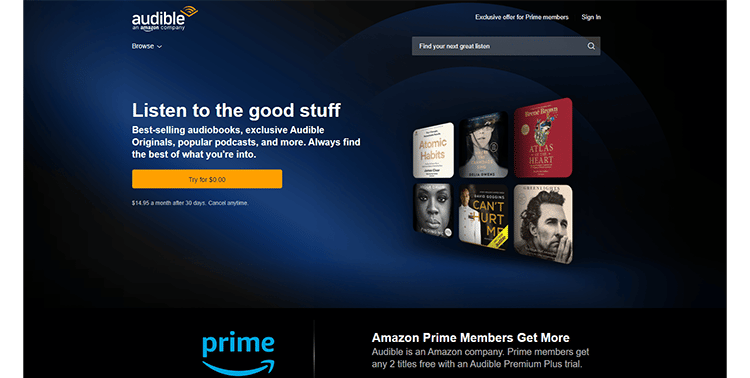 You can earn in a variety of ways, including referrals, affiliate marketing, or creating your own audiobooks and spoken-word entertainment. You can even narrate other people's works as a way to earn money on the platform.
Regardless of the avenue you choose, this site can be a gold mine for making money online, and if you're ready to take advantage of these opportunities, then read on to discover how to make money on Audible.
Can You Really Make Money on Audible?
Yes, it is possible to make money on Audible. Although the royalties on audiobooks aren't quite as high as what eBooks make in percentage terms, you can still earn a healthy income if you use the right strategy.
The platform offers several ways to create income, and whether you are a writer, artist, or ordinary person who wants to make some money on the side, you can use any or all of the monetization methods to create consistent income for yourself.
If you're wondering what the income potential is for this type of business model, then take a look at this check paid out to Dane Mcbeth, a popular audiobook creator: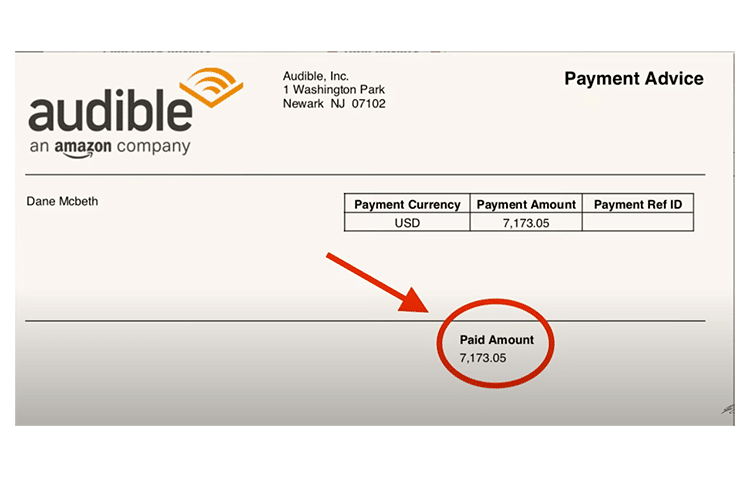 Of course, the amount of money you make depends on how much work you put in and how well you plan and execute your strategy.
As with any other online business, making money on Audible will take a lot of hard work and you may have to put in a lot of effort before you start seeing the results.
But, with enough perseverance, you will likely join the ranks of other successful Audible users who are making a consistent income from the platform.
Before we start looking at the different ways to earn on Audible, you must understand how the platform works.
Audible has a self-publishing platform, Audiobook Creation Exchange (ACX).
This is basically a workshop area where you create your audiobook and publish it and then it goes on to Audible.
What Is Audible Self-Publishing Platform?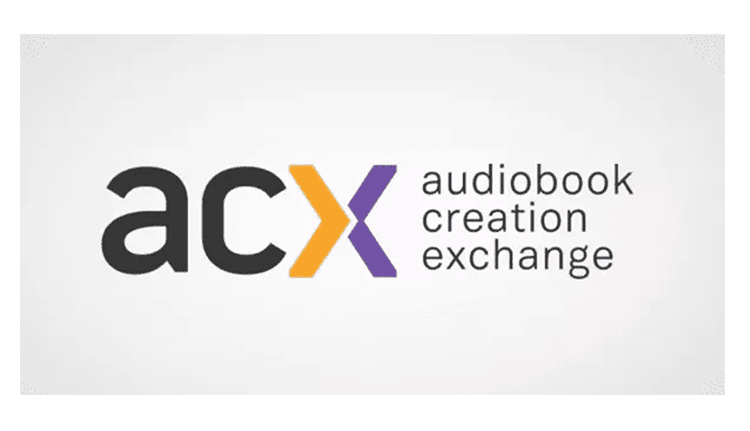 Audiobook Creation Exchange or ACX Audible's self-publishing platform. Getting started on ACX is easy. Creators can simply sign up, claim their book, fill out the details, and upload the files.
ACX also offers the following services:
Matching services for authors and narrators
Quality control and approval of audio quality prior to sale
Delivery of the book to Audible, Amazon, and Apple Store
Calculation and payment of book royalties
The platform is extremely easy to navigate, and you'll find the information you need at a glance. With that said, let's take a look at ways you can use to start earning money right now.
Best Ways to Make Money on Audible
1) Create Audiobooks
If you are someone who's creative and has an artistic mind, then you have an opportunity to profit on the platform by creating your own audiobook.
You can create audiobooks on any topic you want, including fiction, non-fiction, and everything in between. If there's a market for it, you'll find the category for it on the platform.
To create your audiobook, you can either write and record it yourself or you can hire a professional to do the work for you. Some people have the time, but no money, which makes it worth their while to write the content, record, and edit the audio files on their own.
However, if your budget allows for it, you can simply find a narrator you like by listening to auditions on ACX and then enlisting the narrator's help to record and upload the audiobook.
The cost of professional narration depends on the length of your audiobook but can range between $100 – $300 per finished hour.
Pro Tip: Some platforms like ACX have the option to offer narrators royalties in exchange for a reduced upfront fee. This is a great option for you if you want to get your audiobook out there, but don't have the money to invest in it upfront.
5 Steps to Creating an Audiobook on Audible
Simply follow the steps below to create your audiobook and once it's complete, upload it to the platform and you'll start earning from every sale made. The majority of books on Audible sell for between $15 and $25 each.
Step #1: Find a Profitable Keyword
This is your topic or what your book is about. For instance, if you're into health and fitness, your book might be about "liver cleansing," "gut health," or something like that.
As long as it's something that people are interested in learning about and has a decent number of searches each month and low competition, then you're off to the right start. With a profitable keyword, you will set a stable foundation for success in selling audiobooks from Audible.
Step #2: Hire a Ghostwriter
Of course, if you are a writer, you can write the book yourself. But, for those who don't have the time, or the bandwidth to create the book themselves, outsourcing the work is a great solution. You can hire ghostwriters and sites like Fiverr, Upwork, and ProBlogger.
Step #3: Create a Cover
If you have some experience in graphic design, then you can create your book cover yourself. For those without the required skills, simply hire someone from one of the freelance marketplaces mentioned above, and they'll be able to create your book cover for you for just a few dollars.
Step #4: Hire a Narrator
Again, if you have the skills to do this yourself, then go ahead and get started narrating your book.
But, if your voice isn't up to par, you can hire a narrator to do it for you. Amazon makes it easy to do this through their platform – not Audible, but ACX, where you'll find a huge catalog of experienced narrators to choose from.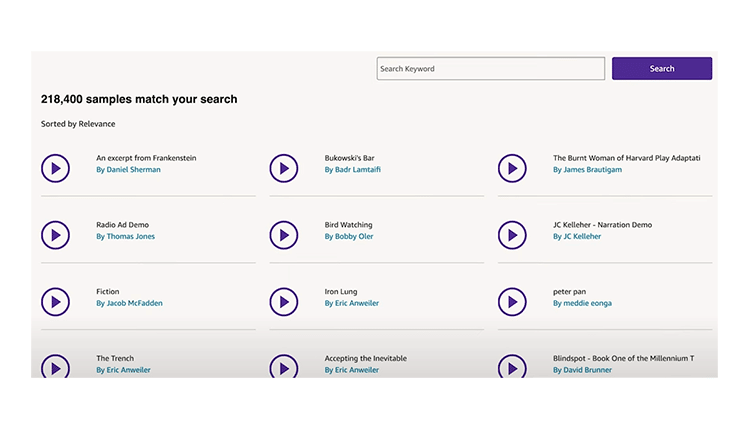 Simply find the appropriate category and use filters like male/female, language, accent, etc. to help you pick the right narrator.
Listen to some of their sample work or ask them to audition for narrating your book, and then you can decide if they're the right fit. Message them and work out a deal for narrating your audiobook. You can expect to pay about $100 – $300 PFH (per finished hour) for your audiobook
Step #5: Publish on Audible and Promote
Once your book has been narrated, the final step is to publish it on Audible and then start promoting it.
ACX provides you with 50 promotional codes that you can give to friends and family so they can download your book for free. A download counts as a sale, and the more sales you get, the higher your book ranks on Audible, which leads to more (real) sales.
You can also promote your book on your blog, YouTube channel, podcast, social media pages, email, or anywhere else you can get your work out there and build up an audience.
2) Affiliate Marketing
Becoming an affiliate is one of the easiest ways to make money on Audible. Affiliate marketing involves promoting other people's products or services to your audience whether on your blog, social media, email, etc.
If this results in a sale, you get paid a commission. Over time, this can add up to a healthy source of passive income.
To get started, simply go to Audible's website and sign up as an affiliate. You will be provided with an affiliate link that you can add to your content.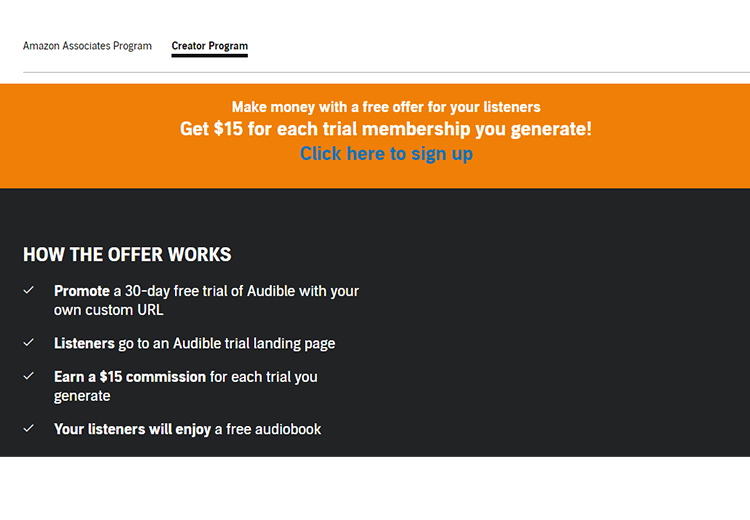 Audible offers a free 30-day trial that comes with a free audiobook, which could be an Audible original or one of the classics.
If after 30 days, the trial user decides Audible is not for them, they can cancel their membership. Otherwise, they can upgrade to the monthly Audible subscription.
Pricing for subscriptions is as follows:
Audible Plus – $7.95/month: Includes thousands of best-sellers, originals, podcasts, and more.
Audible Premium Plus – $14.95/month: Includes 1 credit/month for premium selection titles + the Plus Catalog.
If you're interested in more credits, or if you want the annual plan, there are additional plans to choose from, ranging from $22.95/month for two credits to $229.50/year for up to 24 credits per month.
Tips to Help You Succeed as an Audible Affiliate:
Provide Natural Value to Listeners: As the leading provider of digital books, Audible is the perfect sponsor that's aligned with the interests of your listeners. There are millions of books to choose from, which means you are sure to find options that relate to your listeners.
Offer Your Audience a Free Audiobook: Everyone loves getting stuff for free. The 30-day free trial membership helps you get more conversions by allowing you to offer relevant books to readers for free. You can guide them to the perfect books on your blog or social media. For example, you might write articles on your blog, mention books on your podcast, or create book reviews on YouTube and then tell your audience if they enjoyed it, they can listen for free at Audible. Don't forget to add your affiliate link.
Make Money without Selling: Simply referring listeners to books they love doesn't require any selling. All you have to do is mention Audible's free trial and add your custom URL that will direct visitors to the free trial landing page. You'll be providing your listeners with value while creating a source of passive income for yourself.
3) Sell Audible Products and Services
In addition to selling your own audiobooks, you can also sell Audible products and services. For example, you might sell audio versions of books, eBooks, or other products and services on the platform.
The best part is that you don't need to promote anything. Simply create your own account, record the product or service in your own voice and upload it to the platform. You'll then receive a commission for each sale made.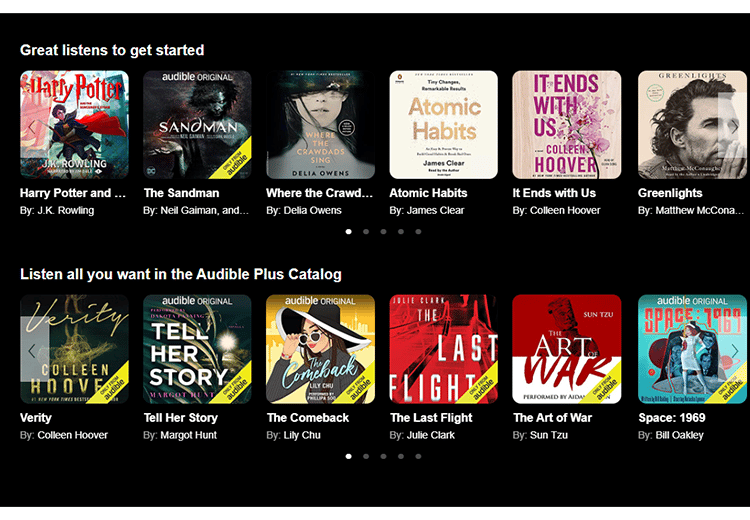 4) Become a Narrator
Narrating other people's work is yet another profitable way to earn money on Audible. To become an audiobook narrator, all you have to do is sign up on ACX, create a profile, and you can start offering your talent for reading out loud.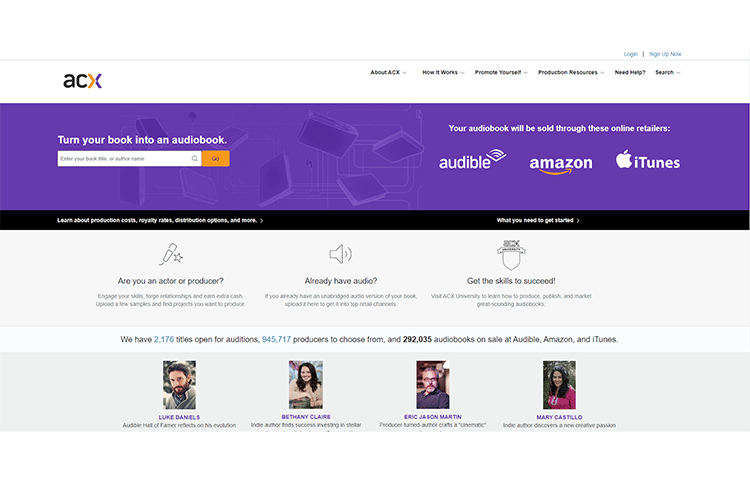 Research shows that there are over 2,700 books published each day, so you can be sure that there's no shortage of authors who need narrators to record their audiobooks.
You can choose which books you want to narrate from a wide range of genres. To get started on the platform, first, create your profile and upload some samples of your work.
You can then start selecting books that you are interested in narrating and provide auditions for each one. If the author chooses you, you'll be able to negotiate a fair price, after which you can get started recording the manuscript.
Narrators can make money in 3 ways:
Per-Finished-Hour (PFH): Receive a flat rate fee for the entire book
Royalty Share: Split royalties with the book rights holder or author
Royalty Share Plus: This is a combination of both PFH and royalty share
On average, experienced narrators on Audible can expect to make between $500 to $5,000 per month. This price is dependent on the audiobook's topic and length – as well as the narrator's performance, of course.
An alternative way to make money by narrating books is to find successful books in different genres and then convert them into audiobooks. You'll still get paid whenever the book sells.
Either way, when narrating audiobooks, there are some best practices to follow if you want to be successful.
Best Practices for Successful Audiobook Narration
Invest in the Right Equipment: You need the right type of mic in order to improve the quality of your audiobooks. If someone's going to spend hours listening to your book, the last thing you need is to be hearing echoes or background noise, so make sure you have the right gear before you start.
Read Standing Up: Always stand when narrating your audiobook. This ensures that you open your diaphragm which increases sound quality. Also, make sure that you have good posture. Keep your shoulders back, relax, and breathe deeply when reading.
Avoid Coffee and Milk Products: Coffee will dry out your mouth and milk products like cheese will give you phlegm. Instead, drink a glass of water about thirty minutes before you start recording.
While this is a great way to earn money on Audible, you can make it even better by turning it into a passive source of income.
How? By narrating for others for a royalty instead of an upfront per-hour fee. The more books you narrate this way, the more passive income you'll have for the future.
Who Are the Highest Earning Audible Accounts?
On Audible, you can expect to make money in four different ways:
Affiliate: $15/sale
Creating Audiobooks: $15 – $25 per book
Selling Audible Products/Services: Paid by commission (e.g. $0.50/audiobook)
Narration: $500-$5,000 per book
With that said, let's take a look at how successful creators are making their money on the platform.
1) Paula Hawkins – Audible Author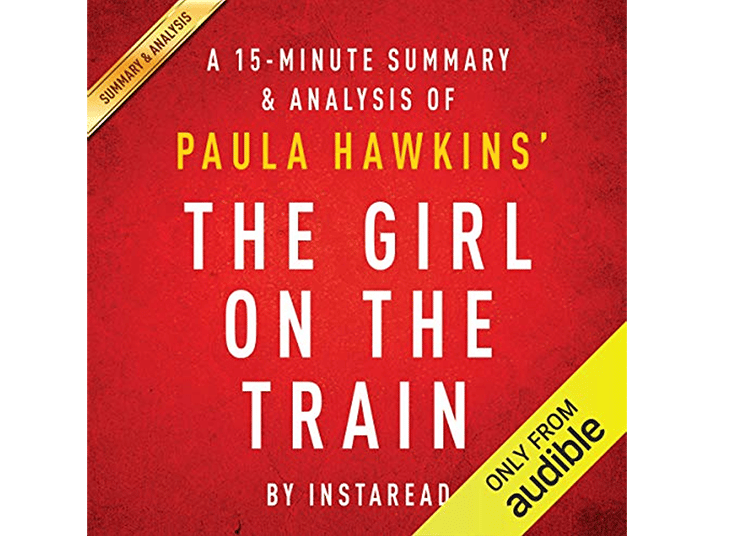 Paula Hawkins is the writer of the novel "The girl on the train". According to audible, this is the most wish-listed audiobook on the platform.
The 10-hour novel is narrated by India Fisher, Louise Brealey, and Clare Corbett. It has a rating of 4.5 out of 5 stars from 139,600 readers, which makes it easy to see that the author makes a lot of money from this book.
2) Knowledge by Marcus – Audible Affiliate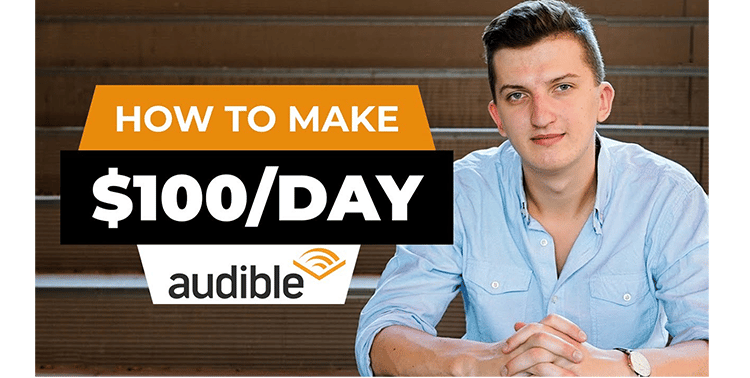 The owner of this YouTube channel makes over $100 that day using Amazon's Audible affiliate program. He has a video online that outlines the step-by-step process to help you achieve the same. The best part is that all of his earnings are totally passive income.
3) George Guidall – Audible Narrator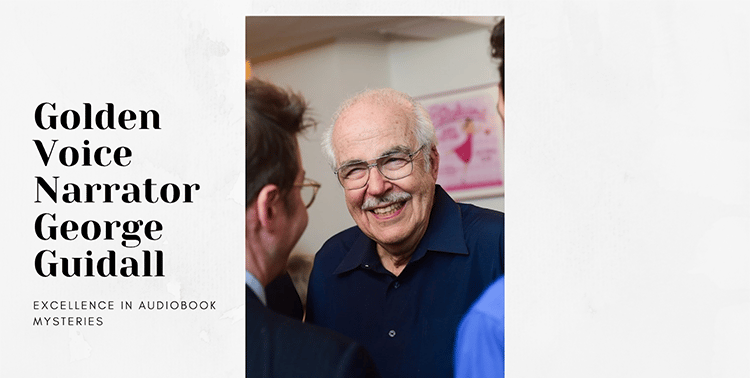 81-year-old US actor, George Guidall is considered to be the highest-paid narrator on Audible. Thanks to his baritone voice, he has narrated over 1,300 audiobooks, including works from Stephen King, Dostoevsky, and Jonathan Franzen.
3 Tips to Earn the Most Money on Audible
It's clear to see that anyone can earn money on Audible. But, only a select few seem to earn the most income on the platform.
Fortunately, with the right strategy in place, you too can create a full-time income from the platform.
Here are some tips to help you start earning more on Audible.
1) Choose a Profitable Niche
One of the best ways to ensure that you create a consistent income on the platform is to choose a profitable niche. This can be something you're passionate about, but it also needs to be something others are interested in so you can make more sales as a creator on the platform.
Pro Tip: When it comes to choosing the right niche, keep in mind that not every topic is ideal for creating an audiobook. For example, if you specialize in providing recipes for cooking or baking, people would rather look at pictures for recipes than listen to an audiobook on the subject.
2) Partner with Brands and Influencers
Another sure way to make money on the platform is to partner with other businesses for the mutual promotion of your products or services.
For instance, you might partner with libraries, bookstores, or online retailers to help you market your products. You each benefit from the other's audience, opening up new avenues to generate more sales.
3) Sell Through ACX
To make the most money from Audible, make sure you sell your audiobooks through ACX. This offers you the opportunity to sell exclusively on Amazon, iTunes and Audible so that you can receive 40% of the royalties.
If you choose the non-exclusive route, where you can sell your audiobooks on any other platform, you'll only receive 25% of the royalties. Also, when using this option, you can't split your royalties with the producer.
Summing Things Up
As you can see, it's possible to make money on Audible effortlessly. You just need to have the right strategy in place to ensure that over time, you're able to replace your income with passive income from audiobooks, affiliate marketing, or narration.
The best part about making money on Audible is that the platform is still relatively new and the potential for income is very high. So what are you waiting for? Use the information in this article to help you get started right now!