How do you make money on eBay? The simple answer is to "sell items for a higher price than what you paid for them." Of course, there's a little more to it than that. It's true that there's a proven formula for making money on eBay — but that doesn't mean it's easy.
There are approximately 1.6 billion live listings on the eBay marketplace on any given day. It is one of the largest marketplaces in the world, with powerful selling tools that can help you do everything from getting rid of a few unwanted items to building an eBay store that brings in thousands of dollars per month.
How much money can you make selling items on eBay? The average seller earns approximately $35,000 per year. However, how much you make depends on a number of factors. Including the sale price of your items, your product costs and shipping expenses, and the amount of inventory you sell.
To be a successful seller and make money on eBay, there are a few key things you need to know.
1. Choose Between a Personal or Business eBay Store
Before you start selling, you must choose your eBay account type. They give you the option of opening a personal account or a business account.
A personal account is for casual selling. You would open this type of an account if the goal was to sell unwanted stuff — your own personal online garage sale. To make money on eBay, you want to choose the business account option.
This allows you to register a legal business name, customize and brand your store, and sell large quantities of products. Creating a business eBay account is free, but there can be seller fees associated with item listings.
When you create your eBay business account, you can adjust your preferences in the "account settings" for things like buyer requirements, shipping costs, communication, and payment method.
One of the most important details of your eBay account is your payment method because this is how you will pay for your seller fees. Your options will include PayPal, direct debit, and credit card.
Note: Paypal and eBay are no longer connected so you are not required to have a Paypal account to sell on eBay.
In most product categories, eBay only charges you when your item sells (up to a 14.35% final value fee and $0.30 per order).
A non-store eBay seller will get up to 200 free listings per month, after that they charge 35 cents per listing for most categories. You can upgrade for international site visibility, larger photos, and more.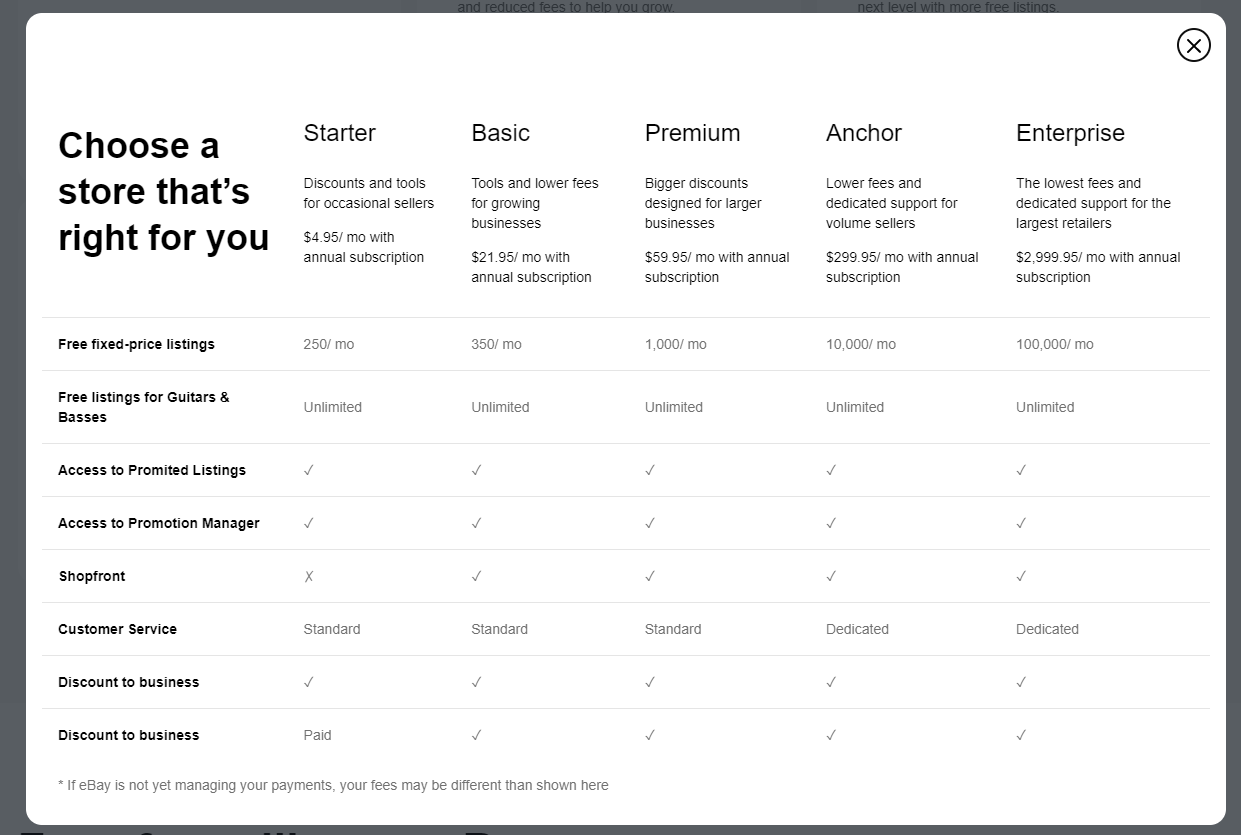 There are also eBay store options that you can purchase for monthly fees that will fit any store size and budget, which will give you even more free listing opportunities. You don't need a store to sell on eBay, but it does give buyers a destination to browse and a place to learn more about your business and brand.
Starter $4.95/month
Basic $21.95/month
Premium $59.95/month
Anchor $299.95/month
Enterprise $2,999.95/month
To get started selling on eBay, though, you don't actually need any cash. You can begin by selling items from your home that you no longer use, just to get familiar with the eBay platform and the selling process.
There might be $1,000 worth of stuff cluttering your closets that you can sell on eBay that can serve as your training for the platform. Consider items that have gone unused for months like jewelry with no sentimental value, or power tools you bought for a home project that never got started.
Before you get to the point of building your store and investing in inventory, do your research and get familiar with the eBay selling tools and strategies for success. The process of making money on eBay will take time to learn.
Get experience taking pictures of your inventory, writing item descriptions and listing titles, and communicating with buyers. Use this beginning stage as a test to make sure you can handle the functions of an eCommerce business before investing a lot of money and attempting to scale up.
2. Research on Ebay to Find an Opportunity
The opportunities to sell on eBay are endless and can be overwhelming, so most sellers who find success focus on a specific niche. For example, your store could sell designer hand bags, sneakers, collectibles, sports memorabilia, musical instruments, video games, accessories, or vintage clothing.
If your store offers inventory in a specific niche, you are more likely to attract repeat customers. However, before settling on your niche you should take into account how you will source your inventory and if you have the space for it. You should also consider the time and money it will take to source that inventory, list those items, and ship them to various customers.
Setting up a system for sourcing, storing, packaging, and shipping your items is an important step for successful eBay sellers.
3. Spy on Your Competition
When doing your research before opening your store, a good idea is to spy on your competition. Take a look at stores that are selling items in the niche you are interested in. Notice what items are selling, the condition those items are in, and the selling price of the items.
Other things to think about when researching your competitors:
How many pictures do they use for each item and from what angles?
What does the item description look like, what information do they share?
What are the listing titles?
Do they charge for shipping?
4. Analyze Pricing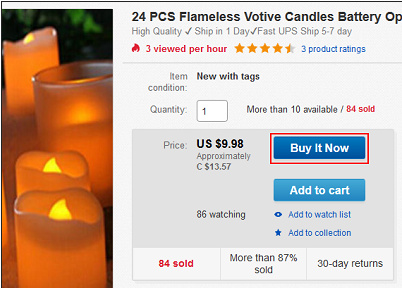 Before you can make money on eBay, you need to know how the pricing works. Knowing an item's worth and how much it will cost you to sell it is the lynch pin of a successful eBay business.
Most items sold on eBay are at a fixed price point using the "Buy it Now" option, which doesn't require any bidding. Auctions only account for 12 percent of the items sold on eBay. This means that proper pricing is essential for a successful eBay store.
Buy at Low Prices, Sell at High Prices
The secret to making money on eBay is to buy at low prices and to sell at high prices. For most items, eBay will actually provide a price recommendation based on recently sold, similar items. How you price your item depends on whether it's listed as an Auction item or as a "Buy It Now" listing.
The cost of your inventory is determined by your item sources, which can range from garage sales and thrift stores to warehouses and other apps.
Find an Average Price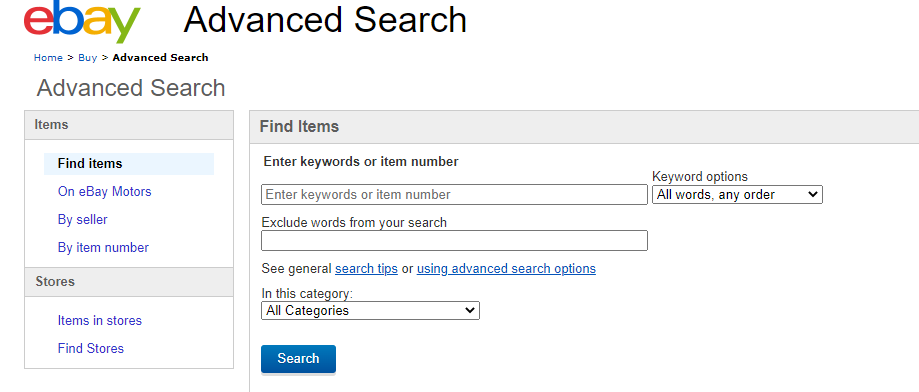 To determine the average price of an item you want to sell, use the eBay advanced search tool to find out the recent selling price of similar items. Simply search for whatever item you want to sell and check the "completed listings" box to find the average price that similar items have sold for.
When pricing an item, always remember to factor in postage fees to your cost. You can either add in the price of postage to the selling price of your item and offer free shipping to your customers. Or, you can charge for shipping based on destination and pass those costs on to your customers.
There is a shipping calculator available to eBay sellers to help you estimate those costs, no matter which pricing method you choose.
Start Your Pricing Low
Auctions are often the preferred method for higher priced items. Choosing a low starting price for auctions can help create more interest in your listing. More people watching and bidding means more sales. Set a sale price as a starting point, and allow eBay buyers to bid what they are willing to pay.
Set a Reserve Price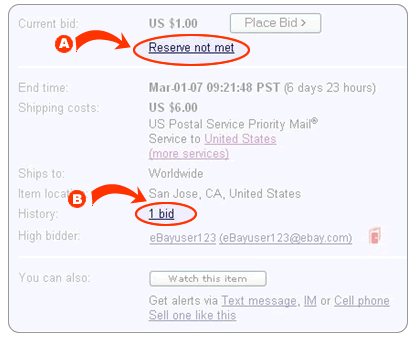 When you set a reserve price for your auctions, the item will not sell unless you receive a bid that is equal to or more than the reserve price. Using this price strategy will help you avoid losing money on an item.
5. Source Your Inventory
When you have decided on a niche and you know what kind of items you want to sell in your store, research is still very necessary. Just like with any other investment, buying inventory shouldn't be done blindly.
Start with what you know and then learn as much as you can. What you buy and sell matters!
Selling items on eBay can be looked at as "flipping" products. Find a quality item at a low price, market it properly in your store, sell it at a price that earns you a profit (including fees), then package and ship the item to your customer in a timely manner.
Getting creative with sourcing your inventory is important — especially if you live in a rural area.
Garage Sales
Garage sales are often the first place people think of when sourcing inventory because they are easy to find and the prices are always low. However, there's no guarantee you will find anything of value, and garage sales are seasonal and weather dependent.
Thrift Stores
Thrift stores vary from Goodwill Outlet stores to Mom and Pop thrift shops. Some are great for finding vintage items at low prices. Others purchase pallets from large distributors and offer overstocked items and a wide variety of inventory at really great deals.
Estate Sales
Not everything at an estate sale comes with a high price tag — it is possible to get good deals on high-quality (and sometimes rare) items. To find one in your area, go online and search for local estate sale companies. The larger ones have websites or Facebook pages where can preview the items that will be for sale, helping you create a plan of attack.
Facebook Marketplace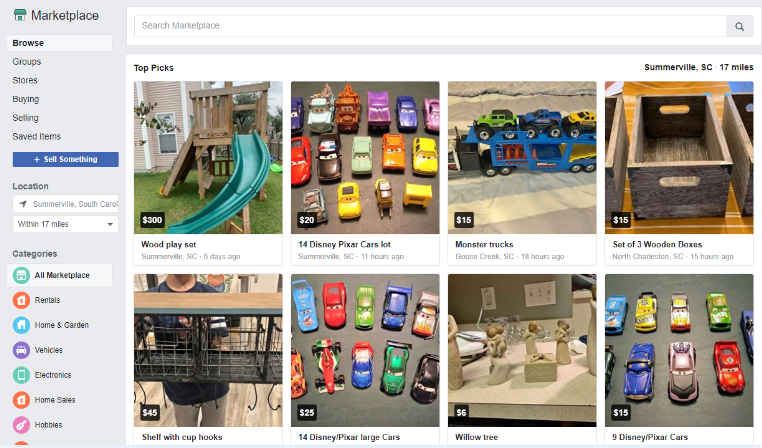 Facebook Marketplace is a virtual yard sale, especially your local buy/sell/trade pages. This inventory sourcing option is easy to do from home and allows for bargaining, but there's no guarantee on item quality.
This method usually require a meet-up with strangers. If this makes you uncomfortable, consider meeting at the local police station or a public place like a Walmart parking lot.
Craigslist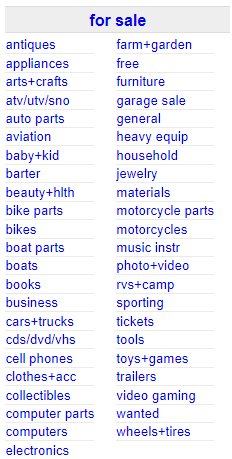 Craigslist has become a bit outdated for sourcing inventory due to Facebook Marketplace. However, there are still some areas where this site can be useful. Craigslist also allows you to set up notifications for saved searches. So, when an item you are looking for is posted, you will get an email.
Discount Stores/Warehouses

To buy items in bulk, a great way to expand your inventory selection is to source through discount stores and warehouses. There is actually an eBay program called BULQ where you can buy a wide range of wholesale lots available for top eBay categories.
This program allows you to purchase inventory — anything from electronics to clothing — that is sourced from popular retail stores and name brands. BULQ also comes with an automated draft generation feature to quickly create listings and get those items into your store.
Wholesale inventory comes in many different forms, including clearance items, retail overstock, customer returns, and open box.
Letgo/OfferUp Apps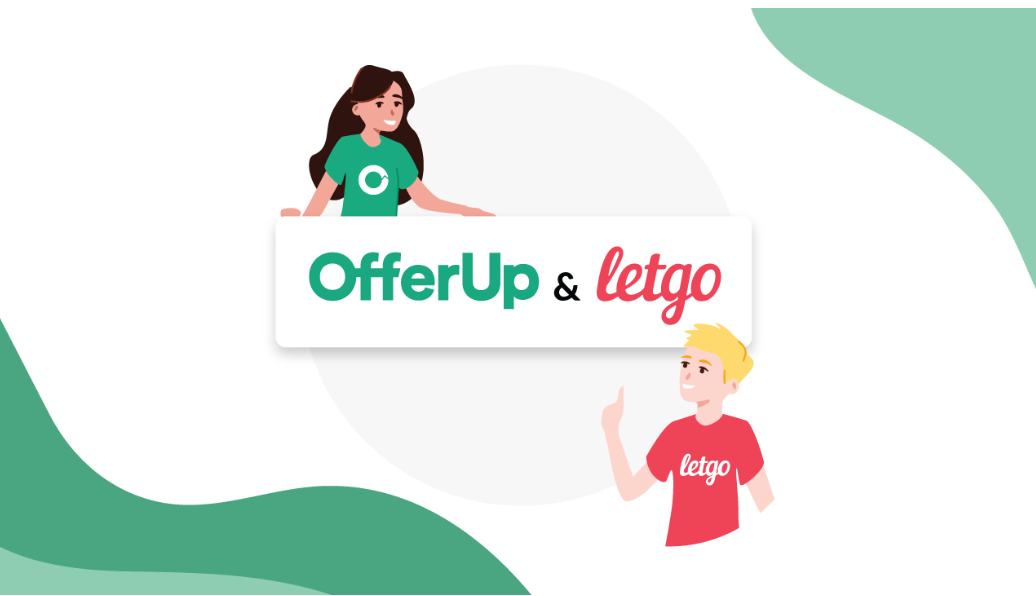 OfferUp/Letgo is a resale app and website similar to Facebook Marketplace where you can source inventory by searching keywords and items based on your location.
Dropshipping
A dropshipping business model is quite different from sourcing inventory that you purchase, store, and sell on your own. Instead, you buy stock from a supplier and work with a dropshipping company to manage the products and logistics. They send the items directly to your customers, without you ever handling them yourself.
When you dropship, you list and market products in your store. When a customer purchases an item, the dropshipping company will create and ship the item for you and you keep the profits.
6. Write Quality Product Descriptions
Product descriptions do matter! Writing quality product descriptions for the items in your store is an important part of a successful eBay business. Give your potential buyer as much information as possible to help them make a decision without overwhelming them.
Make your descriptions easy to read and access. Always include complete product identification details — make, model, size, version, part numbers, variation identifiers — so shoppers know exactly what you are selling.
Providing accurate and complete condition information for both product and packaging is important, as well as any caveats that shoppers could misunderstand or make wrong assumptions.
There are numerous sites that offer designer listing templates if you need help with your product descriptions. But, taking the time to craft your own product descriptions instead of relying on templates could help increase sales.
7. Create and SEO Optimize Product Listings
There is an internal search engine on the eBay website called Cassini that is designed to help buyers quickly find what they are looking for.
To make your store and products stand out — and move to the top of the search results — you need to optimize your product listings with Search Engine Optimization (SEO). Doing this properly can help you get more views from potential customers.
One of the main tools of SEO is using keywords correctly. Keywords are specific words and phrases that the search engine uses to match a customer query with the proper items and pages.
In other words, the proper keywords in your headline and listing will tell the search engine that you have exactly what the customer is looking for and put your store in a higher position in the search results.
Include Keywords in Headlines and Descriptions
Search engines are constantly changing and become more advanced, so you can't just randomly put keywords in your headlines and descriptions and expect a good result. To optimize your position in the search results, you should consider how often the keywords are present, their combinations, and text quality.
For your title, eBay allows you to use up to 80 characters, so make the most of this marketing opportunity. To make your item as easy as possible to find, make your titles clear, concise and use keywords.
However, grouping a bunch of words together and separating them with commas won't work, and neither will spamming your keyword in the headline and description. For best results, write clear, meaningful sentences that integrate naturally into your descriptions and make your listing and headline easy to read.
Tip: Avoid spelling mistakes and grammar errors. Make your product descriptions informative, accurate, and precise.
8. Create High-Quality Photos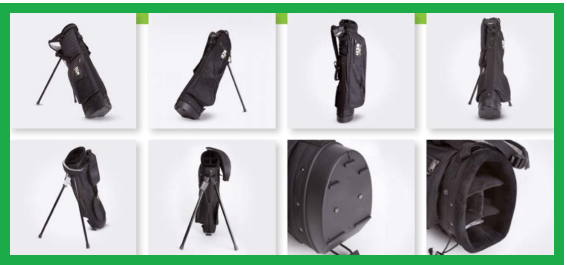 Taking high-quality photos of your products is important to the eBay user experience and to making a sale. They make your listing more attractive. And the more clear pics that you show, the easier the buying decision is for your customer.
According to eBay, listings with better photo quality are up to 5 percent more likely to sell. They recommend using a plain, neutral backdrop when taking photos of your items, creating diffused lighting, using a tripod, and capturing all possible angles.
Other things to consider when taking photos:
Photo resolution
Composition
Showing the scale of the item's size
9. Time your listing right
When you are building an eBay business with the goal of making a steady income, it's essential to have a strategy for the timing of your "Buy it Now" listings, as well as when you should open the bidding for auctions.
Timing the Auction Launch
If you are selling products via auction, the maximum length of the listing is 10 days. According to eBay, the best time to end an auction is on Sunday night because that's when the most casual shoppers are browsing. This means you should start your auctions on a Thursday to maximize your listing's exposure.
Seasonality of Products
If you are selling themed or seasonal products, consider the best time of the year to create those listings. Halloween-related items probably won't sell in April, and graduation gifts probably shouldn't take up space in your store in the middle of October.
Be very intentional with what you are selling and when to maximize sales.
10. Cross Promote on Different Platforms
To grow your eBay business, you can cross-promote and sell items on different platforms which can be geared toward different segments of consumers. The concept of "cross-listing" is when you list the same item across multiple online selling platforms to increase exposure to customers and increase sales.
This strategy can work extremely well for resellers that specialize in certain product categories. It can save you time, build your credibility, and allow for more listings.
11. Remember eBay Fees
There are two types of fees that eBay charges to sellers: insertion fees when a listing is created and a final value fee when an item sells.
The amount that eBay charges depends on the item's price, the format, and the category that you choose for your listing. Also factored into the fee are optional listing upgrades, seller conduct, and performance.
Insertion Fees: Sellers on eBay get up to 250 zero insertion fee listings every month (more with an eBay store). After you've used that allowance, insertion fees are non-refundable if your item doesn't sell, they're charged per listing and per category, and they're charged for the original listing every time you re-list it.
Final Value Fees: When your item sells, eBay charges one final value fee (there is no third-party payment processing fee). The final value fee is calculated as a percentage of the amount of the sale, plus 30 cents per order. The total amount of the sale includes the item price, shipping costs (the buyer chooses), handling charges, sales tax, and other applicable fees.
There is a fee table available by category to help you estimate your costs and determine your product pricing.
12. Don't Forget About Shipping Fees
You can offer your customers a variety of shipping options when you create an eBay listing, just remember to factor in the shipping fees when pricing your item and making a sale.
There are so many things to consider: rates and carriers, sizes of boxes/envelopes, discounts, insurance, combined shipping costs, selling internationally, labels, tracking, returns, etc…
Luckily, the selling tools on eBay do include detailed information about everything related to shipping.
13. Consider Profit Margin
Selling profitable items is how to make money on eBay, so proper pricing is key to a successful store. There is a misconception that you must "be the cheapest" in order to stand out from the fierce competition in the online marketplace, but that's not necessarily true.
You must consider profit margin when pricing your items, which means factoring item cost, eBay fees, shipping, and taxes.
Approximately 20 percent of sellers operate on margins under 10 percent, which is nearly impossible to sustain and unlikely to make you successful. Most marketplace retailers have margins above 20 percent, and that's a good pricing goal when starting out.
14. Package Items Appropriately
Packing your items securely and in the right kind of packaging is important for a successful online business. Choose a container that is slightly larger than your item to allow enough space for cushioning with packing materials.
Use clear or brown packaging tape, reinforce all seams and edges, and clearly label the package (including a return address). Do everything you can to make sure your item makes it the customer in excellent condition.
Save Money With Package Sizes
If the items you're selling can fit in envelopes within the post office guidelines, this can save you money and avoid the cost of selling parcels. To ship small, lightweight items up to three ounces, eBay offers a standard envelope that can help you save money on shipping.
Save money with package sizes using the eBay shipping calculator to calculate the buyer's shipping costs automatically based on their location, the package's dimensions, and weight.
Protect Breakable Items
Protect breakable items with eBay shipping materials and supplies — offering everything from branded tape to padded envelopes to boxes to bubble wrap. You don't want to disappoint or anger a customer by having your items arrive damaged.
15. Get Tracking Information for Anything You Ship
Uploading tracking details after you've sent an item to a customer allows both you and the buyer to follow the package's journey, from your hands all the way through to delivery.
When you upload tracking information, it gives your buyer more confidence that their item will reach them. And, they are less likely to file an "item not received" claim.
When using shipping carriers integrated with eBay and uploading tracking info, it's a method of protection just in case your buyer doesn't receive the package and opens an eBay Money Back Guarantee request.
Note: when you use an eBay-issued label, the tracking number is provided by one of their integrated carriers and automatically uploaded.
16. Customer Service is Crucial
Customer service is crucial when you want to make money on eBay. Once the sale has gone through, send a confirmation email to your buyer with an invoice. To keep your buyer in the loop, email them again when you've received payment and when the item is shipped.
Mail the item within the promised handling time, and give your customer a positive review! In the world of eBay, ratings and feedback are important for both buyers and sellers.
17. Address (Don't Avoid) Negative Feedback
To increase buyer confidence, eBay allows customers to leave reviews. Positive feedback helps potential buyers know that you sell quality products and deliver them quickly. And giving good, honest customer service will lead to positive reviews.
If something has gone wrong and you are facing negative feedback from a customer, it's best to address it and do what you can to resolve the situation and make the customer happy.
Ignoring negative feedback and not keeping up with your customer correspondence can be detrimental to your business. You should know how to communicate effectively with your customers and have a great refund policy.
18. Fill Out Everything on Your eBay Profile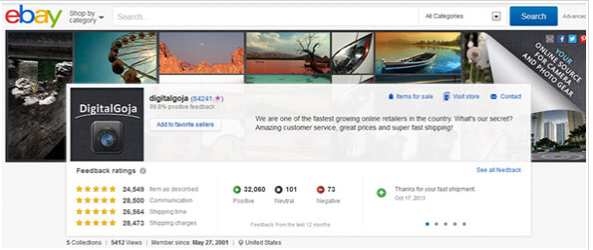 When you are getting started as an eBay seller, you should also become a buyer. Fill out everything in your eBay profile and use the site so others can see your history and know you are a trustworthy user.
Choose a good username (that is essentially the name of your business) to instill buyer confidence. Choose something simple and professional and relevant to what you are selling.
19. Avoid Shill Bidding
The term "shill bidding" means to bid on an item with the goal of increasing its search ranking, desirability, and price instead of bidding because you actually want to buy it.
Neither you, your family, nor your friends should bid on your auctions because shill bidding is illegal. To prevent this from happening, eBay has a policy on shill bidding to make the rules crystal clear.
20. Personalize Your Product
To make your products stand out and to give your customer the best experience with your store, personalize your products. Adding a little personal touch can make a huge difference and earn you repeat business.
Handwritten Note
Including a handwritten thank you note in the package to thank the customer for buying an item from you personalizes the transaction and makes it mean a lot more. If you are selling vintage or "flipped" items, consider adding some background info in the note. Maybe share your reason for selling it or a small detail like where you bought it.
A small note of just a couple of sentences can lead to a positive rating, and your customer will appreciate it.
Postcard With Picture of Family
Depending on what you are selling, you could include a postcard with a family picture so the customer knows a little more about you and the "why" behind your business.
Thank Them For Supporting Your Business
No matter what you are selling, always thank your customers for supporting your business. Consider including a special coupon for repeat customers, a business card, or a printed store flyer to let them know what else your business has to offer.