Reaching customers used to require a lot of work. You'd have to make cold calls, send out a bunch of emails, and even pay for direct mail to people's homes.
With the rise of social media marketing campaigns, it's never been easier to create a digital marketing strategy that converts. In 2020, social media users spent an average of nearly two and a half hours on social networks every day.
With over 53% of the global population using social media, marketers can market to large international audiences who spend large amounts of time scrolling.
However, users use a diverse range of social media accounts, including Facebook, Twitter, LinkedIn, Instagram, Tik Tok, Snapchat, and much more.
Thus, social media agencies and marketers must diversify their strategies to ensure their success across the many popular social media platforms. 
Fortunately, there are many social media management apps and tools that can be used to automate posts, track social media analytics, and build impressive followings on multiple social media sites simultaneously. 
Finding the right social media management tool can be difficult, though.
So I created my guide to help you discover the best social media management tools so that you can spend more time building your business and less time on social media.
What is the Best Social Media Management Tool?
Whether you want an all-in-one solution or a social media management tool focused on improving team collaboration, you'll find something to suit your needs in the list below.
Best Social Media Tool toPost on All of Your Profiles Automatically ($19/month)
Socialbee is a popular social media management tool that promises to help you generate more leads to our social accounts with a lot less effort.
One of its best features is that it allows you to recycle evergreen content and publish variations to keep it fresh.
This means you don't have to come up with publishing content for your marketing campaign every single time.
All you have to do is revise the social media posting you've already used.
This means you can post consistently and maintain an overall balanced content mix in every category.
Key Features:
Category-Based Post Scheduling: The platform makes it easy for you to schedule posts based on different categories.
Re-Queue Posts: Recycle your top-performing content to avoid wasting time scheduling the same posts over and over.
Bulk Editor: You can easily make changes (assign, approve, delete, etc.) to multiple posts from one category at once.
Pros of Socialbee:
Customize post formats to suit different networks
Import content from various multiple accounts.
Robust team collaboration features
Pricing:
Social be offers a free 14-day trial, and premium plans start at $19/month. 
There is a 30-day money-back guarantee if you decide that it's not the right fit for you.
---
Best Social Media Management App for Measurable Results ($99.95/month)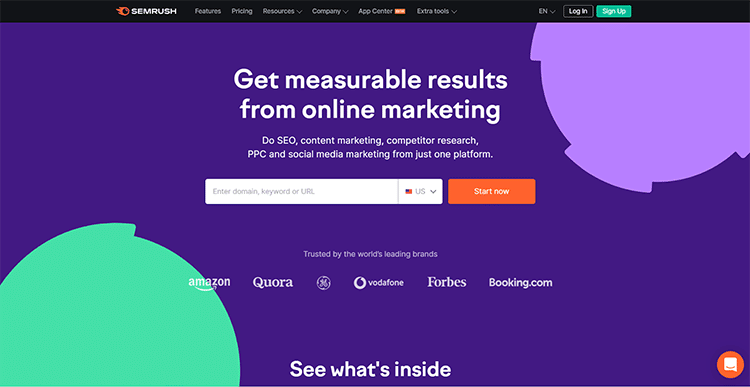 SEMRush is an inclusive SEO tool that incorporates useful social media management tools. 
It offers unlimited scheduling and posting to all major social platforms. In addition, the platform has notable features such as a powerful image editor, link shortener, and UTM builder to customize your posts. 
There is also a social media tracker and an analytics feature that you can use to monitor cross-platform engagement and collect analytics for reports in one convenient dashboard.
Key Features:
Track Competition: It does a competitive analysis by finding out how often your competitors publish content, what hashtags they use, which content is most popular, etc.
Posts Cross-Platform: Schedule posts to multiple platforms including Instagram, Pinterest, LinkedIn, Facebook pages, and Google My Business.
Manage Facebook Ads: Create and launch ads for collaboration tools such as Facebook, Messenger, Instagram, and the Audience Network.
Pros of SEMRush:
Social media tracker, and reporting features to monitor engagement
User-friendly social media poster
SEO integration to optimize content
Pricing:
SEMRush premium packages start from $99.95/month.
The basic plan gives you over 40 advanced tools to run your PPC, SEO, and social media management projects.
---
Best All-in-One Social Media Management Tool for Businesses ($99/month)
SproutSocial combines many different social media collaboration tools in one convenient place.
With this software, you can schedule your posts, monitor engagement, analyze trends, and access the user-friendly reporting dashboard.
Sprout Social is also one of the few SMM tools that offer CRM (customer relationship management) features to help you get a complete profile of your customer so you can serve them better.
Key Features:
Beginner-Friendly Dashboard: Sprout Social has an intuitive, user-friendly dashboard that is easy to navigate.
Message Scheduling: Sprout Social Users can schedule messages and queue posts to send at a predetermined time.
Discovery: This is a neat feature that lets you monitor a list of people that you interacted with and who mentioned you in a tweet.
Pros of Sprout Social:
Post across a wide range of [popular social media channels
Great customer relationships.
Powerful data analytics features
Pricing:
Sprout Social offers a free 30-day trial so that you can test the platform's compatibility with your business. 
Premium plans start from $99 per user per month.
---
Best Social Media Management Tool for Medium and Large Businesses ($59/month)
eClincher is a powerful social media management software that allows social media marketers to schedule, post, publish, and respond to messages in their social inbox.
You can also analyze your performance on any social platform and optimize your results with the suite of tools offered.
One thing that makes this social media management tool different from other SMM tools is that it has smart cues and RSS feeds that enable you to auto-post to our various social media accounts.
There is also a huge media library of images, and you can quickly search for social media influencers or a social media manager to partner with.
Key Features:
All-in-One Platform: You'll find all the tools you need in the social media landscape– from publishing and scheduling to reporting and analytics – all in one place.
Well-Rounded Integration: The software integrates extensively with all major social media platforms.
Monitor Mentions: eClincher is great for keeping track of social channels mentions, keywords, and hashtags across different networks.
Pros of eClincher:
Chrome extension allows you to post to your social media accounts from anywhere
Reliable, 24/7 customer support
Robust reputation management, RSS feeds, and brand monitoring features
Pricing:
eClincher packages start from $59/month for the "Basic" plan, which supports ten social media platform profiles for one user. 
You also get access to the mobile app, browser extension, and 24/7 live support.
---
Simple, Cost-Effective Team-Based Social Media Management Tool ($15/month)
Zoho Social is the best social media management platform that offers a simple way for small businesses and individuals to manage their brand on any social media platform.
With this platform, you can schedule unlimited posts, monitor metrics that matter and have a social inbox to interact with your audience. 
You can also create custom reports to analyze your performance on multiple social media channels quickly.
Key Features:
Content Calendar: The platform's intuitive publishing calendar lets you visualize your content pipeline.
Monitoring Dashboard: A sticky dashboard allows you to monitor all relevant channels and respond in real-time.
Analytics: Zoho Social offers best-in-class social analytics and pre-built reports with important metrics.
Pros of Zoho Social:
CRM products to manage emails, projects, accounting, for small businesses, etc.
Integrates with all major social media sites
Offers a free plan with robust features
Pricing:
You can use Zoho Social for free, and if you want to unlock more features, the standard plan starts at $15/month for the "Standard" plan.
However, the standard and professional plans only allow one team member. To increase the total number of team members to three, you'll have to go for the Premium plan.
---
All-in-One Social Media Software for Scheduling, Monitoring, and Analytics ($49/month)
Hootsuite is used by over 15 million people worldwide, making it one of the most prominent social media management tools available. 
One of the reasons for its success is that the all-in-one platform lets you do everything from one convenient place, including curating and scheduling content, measuring social ROI, and running social media ads.
Key Features:
Comprehensive Platform: You can easily monitor multiple accounts and keywords from one dashboard.
Track Performance: Get customizable reports on over 70 different metrics for data-driven decisions.
Bulk Editor: Edit and schedule multiple posts at the same time to help you save time on social media management.
Pros of Hootsuite:
Wide range of tools including a social inbox, publishing calendar, and many others
Extensive, in-depth analytics reports
Free training available to enhance your social marketing efforts
Pricing:
HootSuite has a free plan with limited features.
You can upgrade to a professional plan for $49/month to unlock more advanced tools.
---
Best Social Media Tool For Straightforward Social Media Scheduling (Starts from Free)
Buffer is a streamlined and intuitive social media management software used by individuals, small businesses, and brands to drive meaningful engagement on social media.
The platform offers a robust suite of tools for publishing, team collaboration, analytics, and more.
These tools are designed to help marketers and teams work more effectively and efficiently.
Key Features:
Free Image Creation Tool: Buffer has an in-built tool for creating images for different social media networks.
Chrome Extension: You can install Buffer's extension for Chrome to help you share links, publish blogs, or post images from any location.
Insightful Analytics: Measure your social media performance according to different metrics and easily create reports and recommendations.
Pros of Buffer
User-friendly dashboard
Google Analytics integration
Powerful real-time analytics
Pricing:
Buffer offers a free plan for three social channels and ten scheduled posts. 
You can sign up for the premium plans to unlock more features, which start at $15/month.
---
Best Social Media Tool for Generating Post Ideas ($25/month)
Loomly is a brand success platform that powers over 11,500 marketing teams across the globe.
It's an excellent tool for businesses in industries where the competition for attention is fierce. 
The software has all the workflows, processes, and tools you need to foster brand success. With it, you'll be able to grow your brand and drive massive engagement for your posts. 
It's suitable for all types of businesses, from SMEs and large corporations to nonprofits, agencies, small businesses, and much more.
Key Features:
Post Ideas: You will never run out of inspiration for social media content with Loomly's helpful "Post Ideas" feature.
Content Library: This feature lets you easily manage all your content assets in one convenient place.
Optimization Tips: Instantly craft well-optimized social media posts and ads like a professional.
Pros of Loomly:
Manage and share your social assets in one place
Real-time optimization of posts
Track and measure your success with advanced analytics
Pricing:
Loomly offers a free 15-day trial to test out the software.
Paid plans start at $25/month and include all the platform's core features and some advanced tools like content export, analytics, hashtag suggestions, etc.
---
Best Tool For Lead Generation on Social Media Ideal for Agencies ($29/month)
Sendible is one of the best social media platforms on the market right now. It offers many unique features, many of which its counterparts don't have. 
For example, you can manage your social media and measure ROI from the same dashboard without having to flip through multiple tools.
Furthermore, Sendible is fully integrated with all the major social media networks. It has excellent features for scheduling posts, managing multiple clients, lead generation, and much more.
Key Features:
Content Calendar: You can plan your content calendar, schedule individual or bulk posts, and easily queue them.
Preview Posts: Your social media presence is important, so being able to view preview your posts before publishing is a must.
Brand Building: You also get 360° brand building to develop, build, and monitor your reputation online.
Pros of Sendible:
Powerful collaborative features
Robust content optimization tools
Integrate with Canva to access thousands of social posts templates as well as WordPress, Google Analytics, Google Drive, and many other great tools to improve your social media content marketing
Pricing:
Sendible offers a 14-day free trial for all social media management plans, so you can test out the most advanced features before deciding which plan is best for you.
---
Best Social Media Marketing Platform For Solopreneurs on Instagram (Starts from Free)
Later is an all-in-one social marketing platform that lets you plan, analyze, and publish content to all the top social networks in just a few clicks.
Unlike many other social media management tools, the main focus of this software is Instagram. 
You can still connect Facebook, Twitter, and Pinterest profiles, but the platform's unique strength is in its visual content calendar that lets you easily drag-and-drop images for scheduling, which is why it's ideal for Instagram.
Key Features:
Visual Planner: With this easy-to-use social planner, you can plan a month's worth of posts in just minutes.
Powerful Analytics: The platform has tools to let you measure what matters and offers game-changing personalized insights.
User-Generated Content: If you don't have time to create your own, you can easily find and share on-brand content.
Pros of Later:
Drive traffic and track sales with Linkin. bio
"Free forever" plan with no subscriptions or contracts
Built for sharing videos, photos, and stories
Pricing:
Later is free to use forever. But, if you want to upgrade or customize your plan, you can sign up for the "Starter" plan for just $15/month.
---
Other Tools to Consider:
MeetEdgar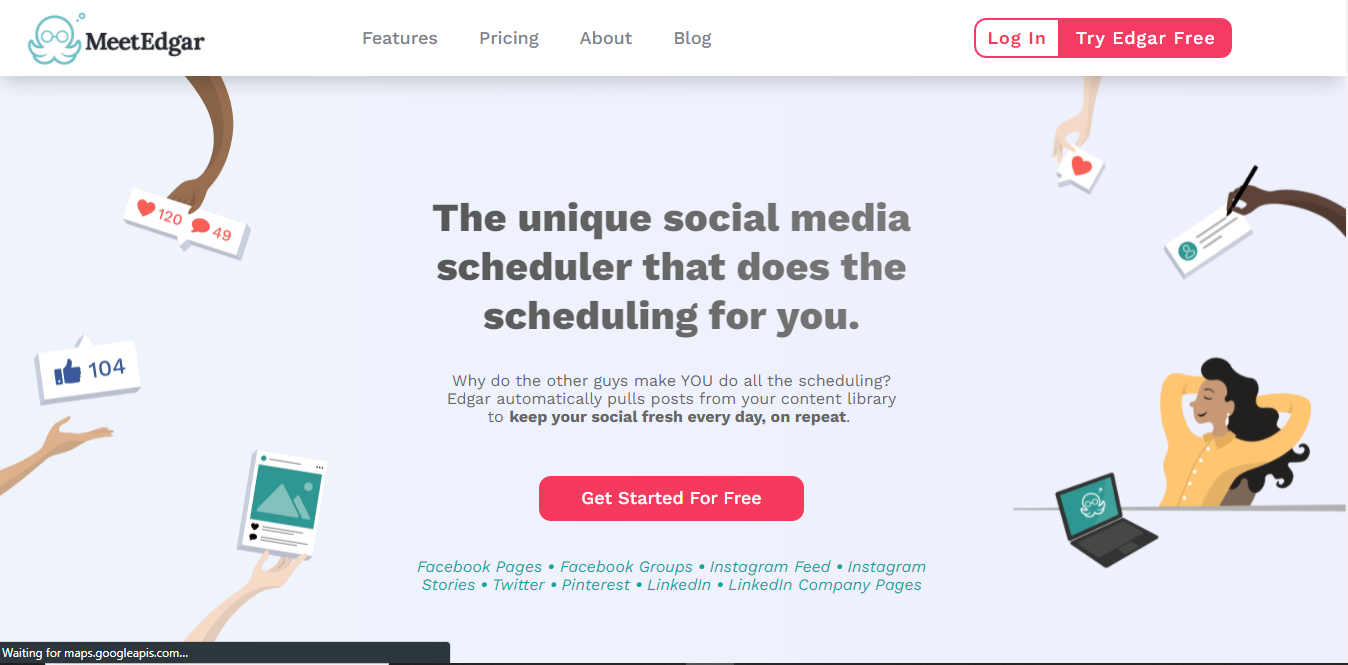 For team-based social media management.
Iconosquare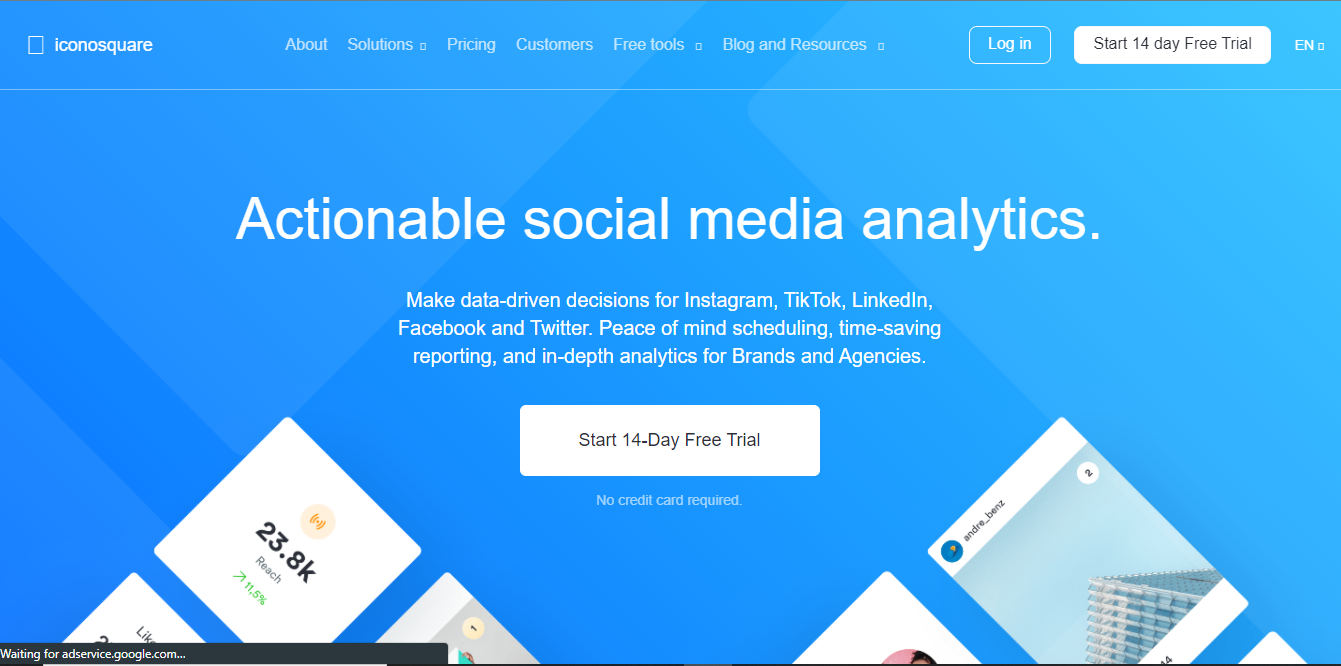 For managing Instagram business accounts.
Agorapulse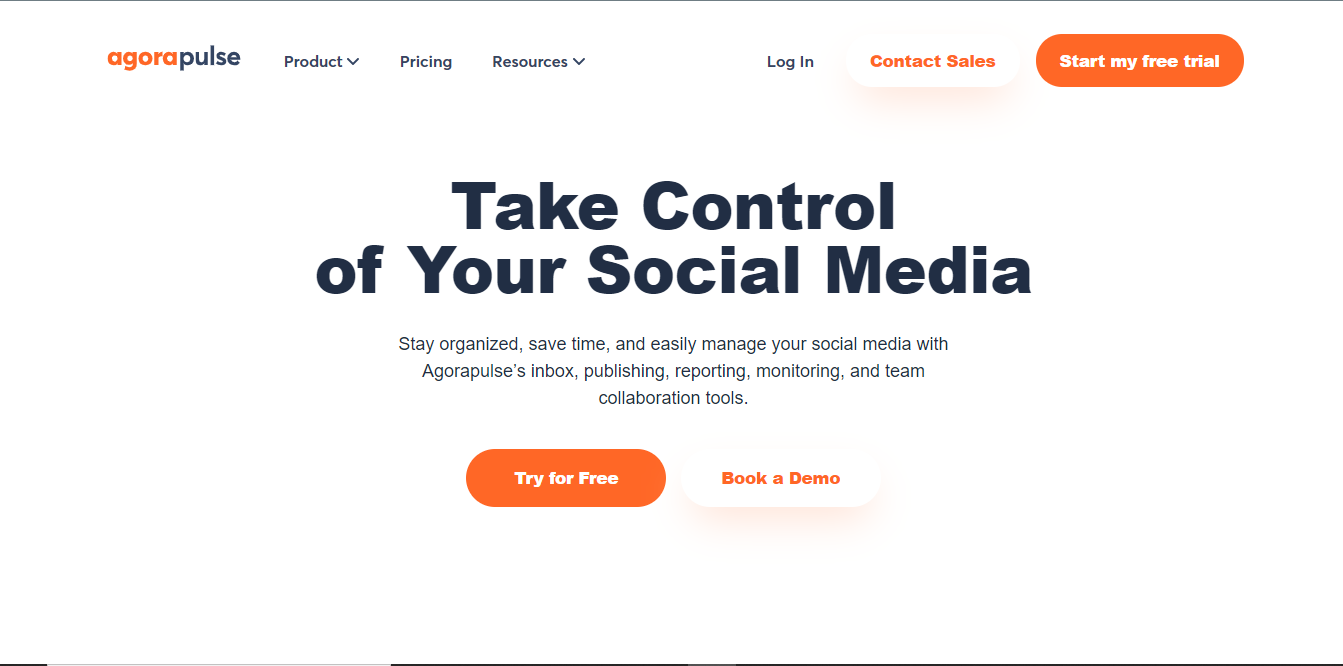 Best social media scheduling tools for agencies and SMBs, with advanced features such as a social inbox.
Talkwalker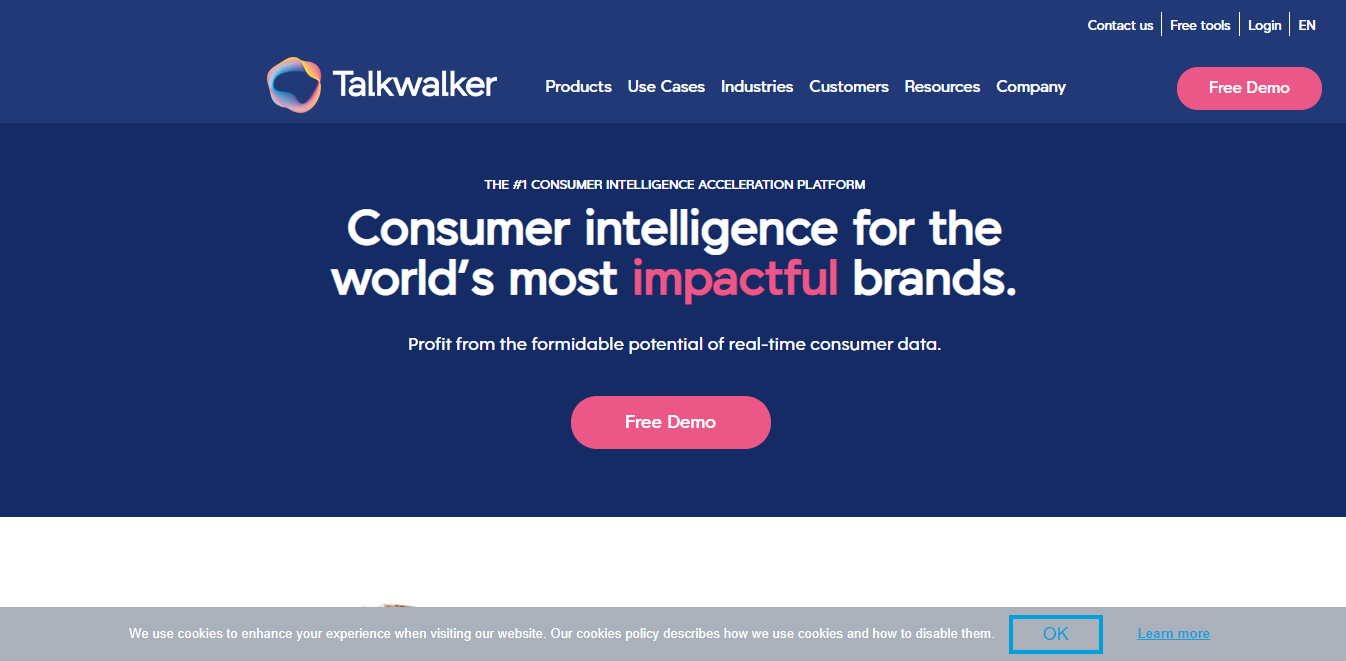 The analytics-focused tool for every kind of social media marketer.
SocialPilot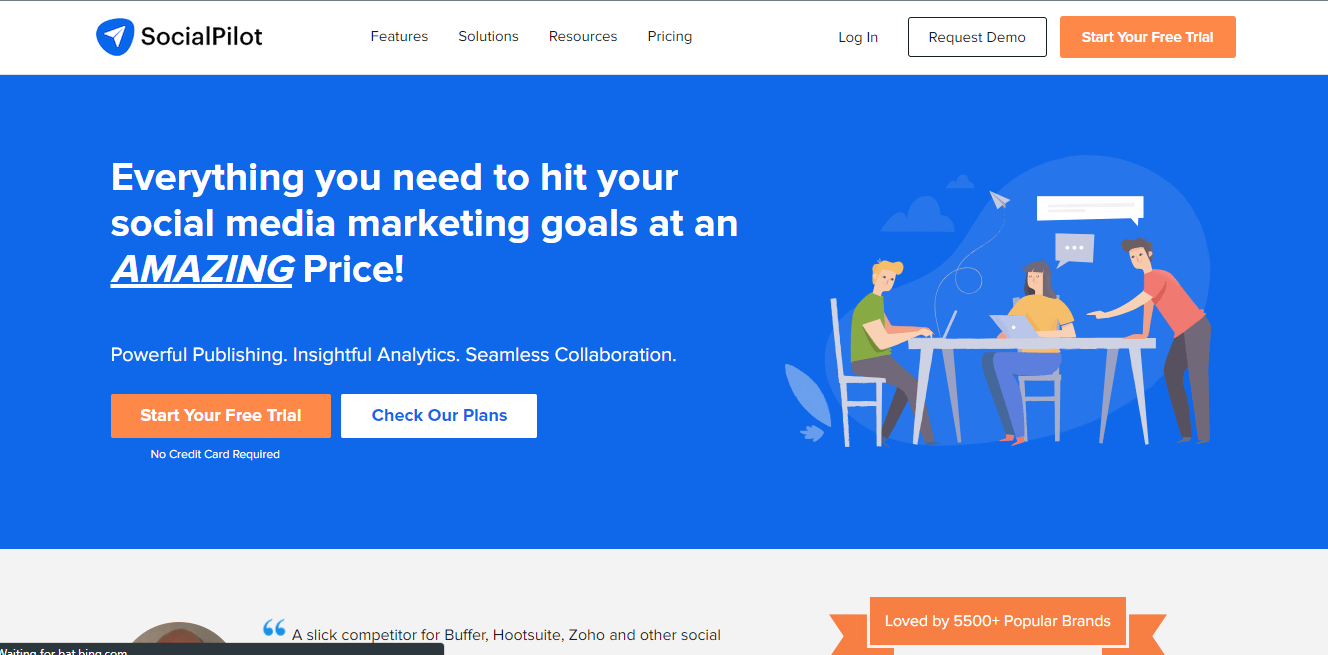 Powerful tool best for small businesses and agencies.
Crowdfire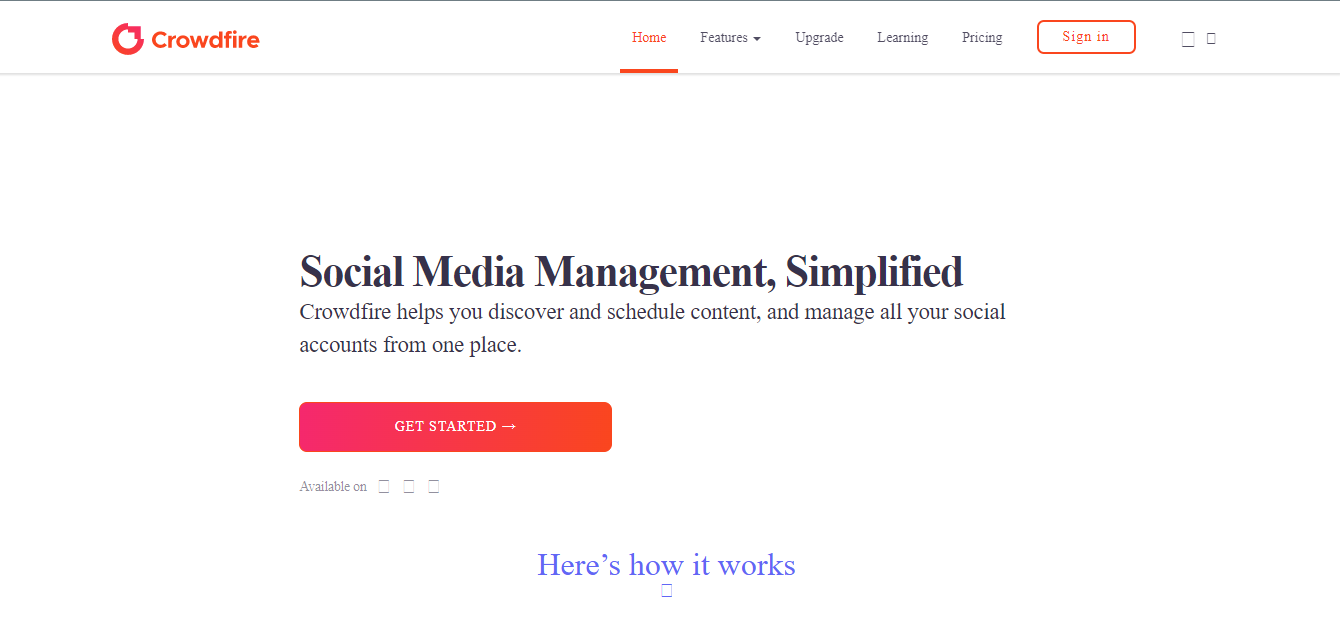 Social media management, simplified.
Rebrandly
Best for large brands that post regularly and need short, branded links.
Tailwind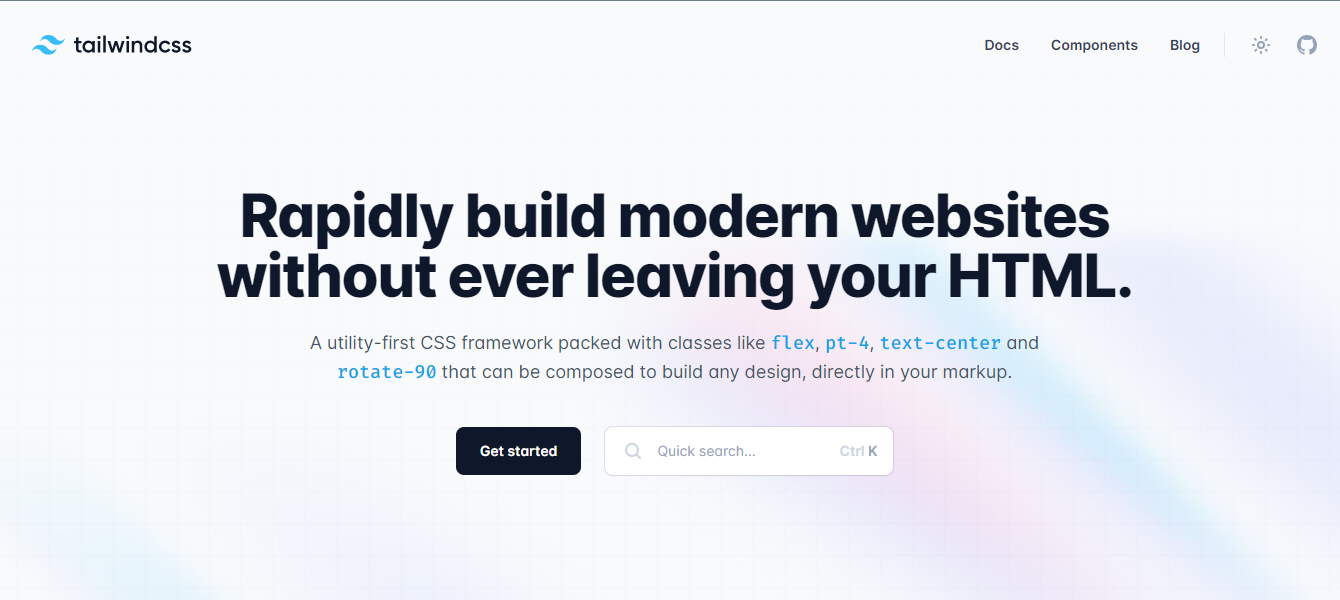 Smarter visual marketing ideal for Pinterest and Instagram accounts.
CoSchedule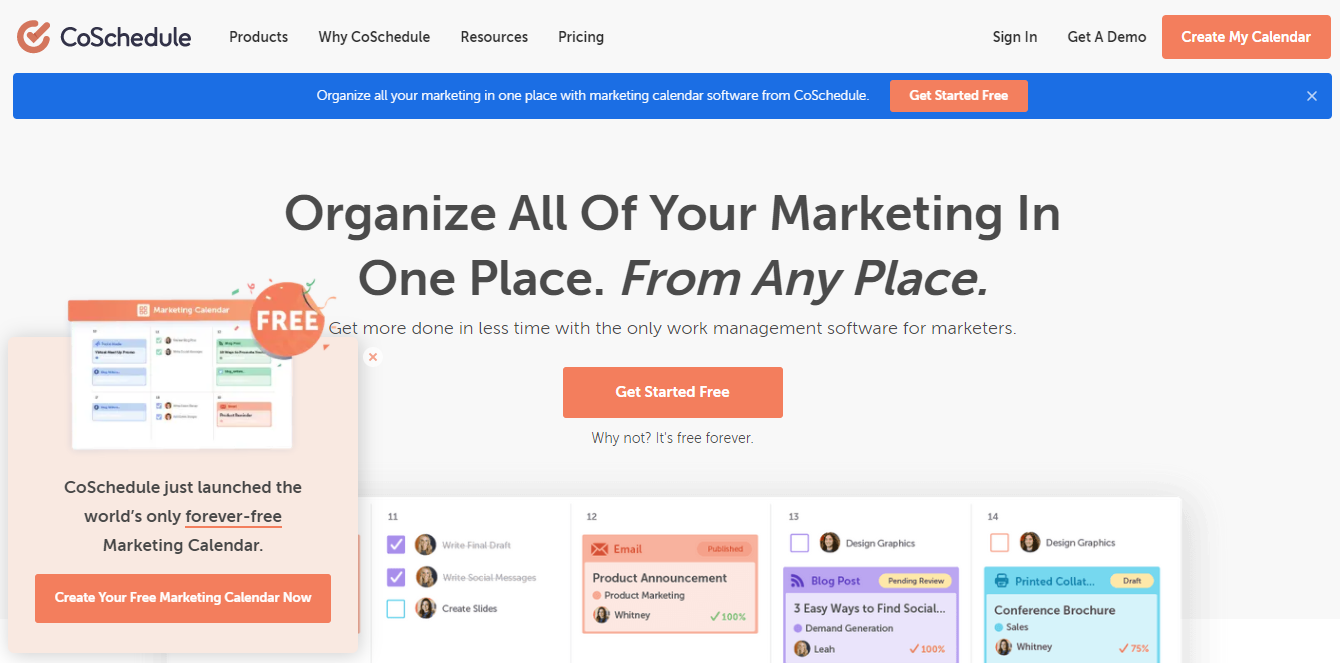 #1 marketing calendar for organizing your blog and social editorial efforts.
HubSpot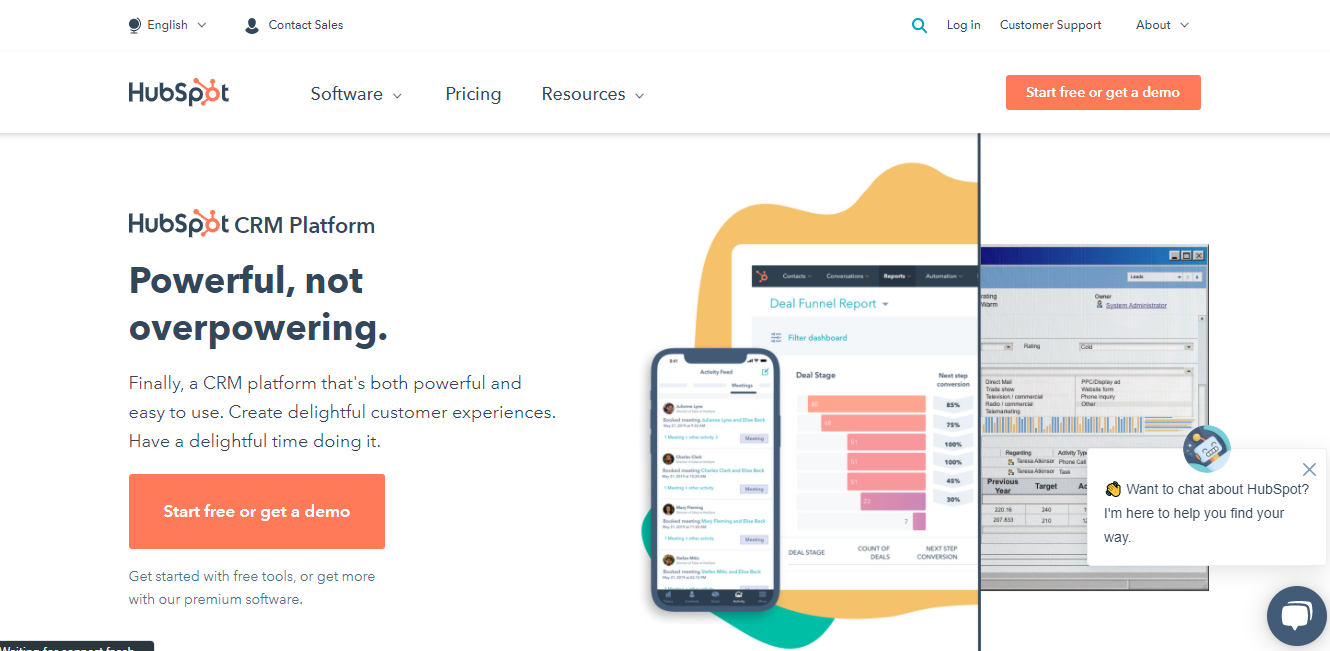 All-in-one inbound marketing software for social media automation.
Tweetdeck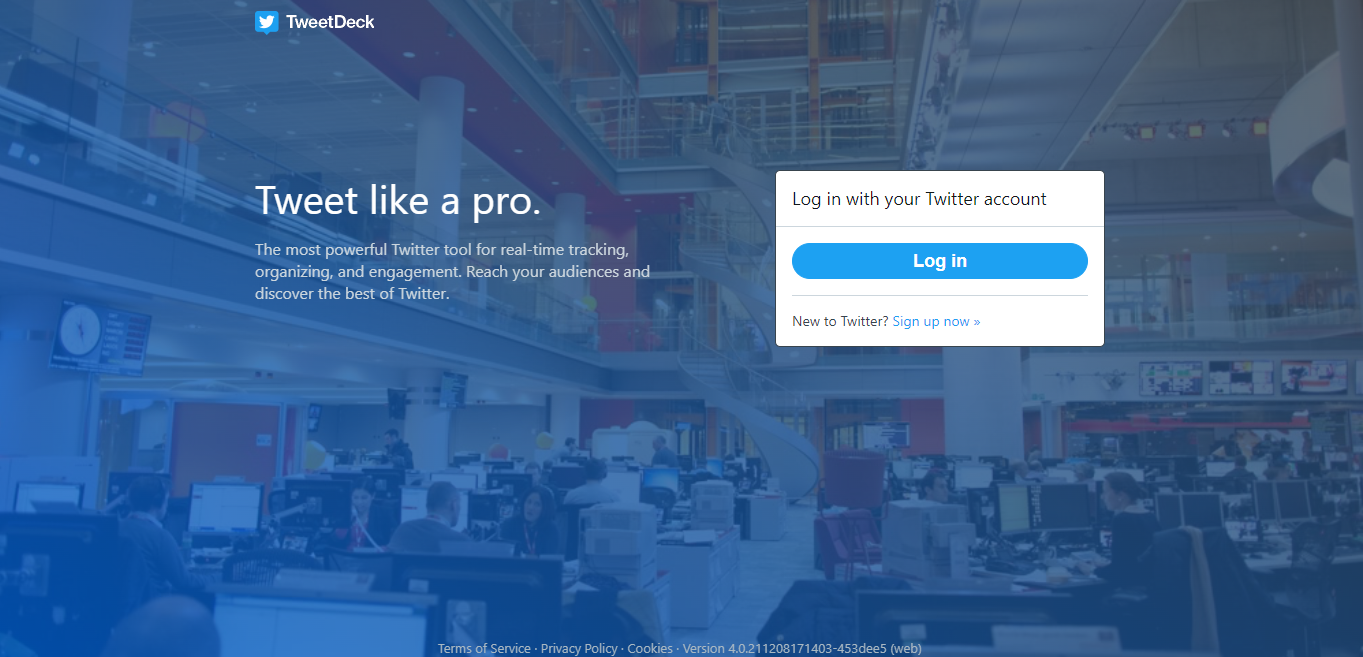 Social media dashboard app for managing Twitter accounts.
Slack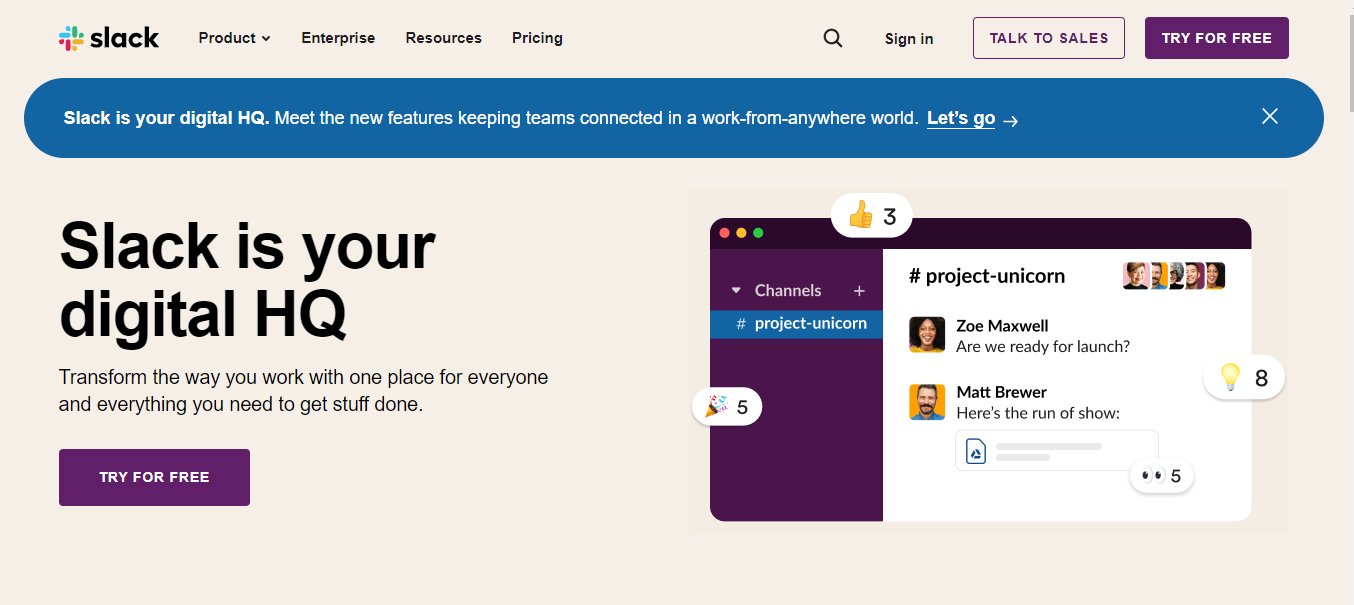 Great project management tool to keep all of your team members on the same page.
What Are The Different Types of Social Media Management Tools?
There are many different types of SMM tools available right now.
It's essential to know them so you can make better-informed choices about which type of software is right for you.
Creative Publishing and Scheduling Tools: These types of tools are designed to help social media managers keep on top of their posts. 
Examples include Loomly and Sendible.
2. Powerful Analytics Tools: These can present a wide range of real-time performance and competitive data. 
Examples include Buffer Publish and Talkwalker.
3. Integrated Solutions: These platforms offer versatility and convenience and are popular choices for small to midsize businesses. 
Examples include SproutSocial and Hootsuite.
As you can see, there are tons of different tools to choose from, which makes it even more critical for you to know how to find the right long-term solution for your needs.
The list above has all the tools you need, whether you want to organize, schedule, or automate posting tasks.
You'll also find tools with additional features such as:
Collaboration
Post-approval functionalities
Social media listening
Ad creation and monitoring
…and much more.
What Features to Look For in Social Media Management Tools
Now that you know the types of social media tools you need for your business, it's time to take a look at the features to look for in the best social media management tools.
Post Planning and Scheduling: This is one of the key elements of social media management tools. You need a system for scheduling and recycling your posts to the social networks you use.
The best tools offer a simple and intuitive calendar layout and drag-and-drop functionality for easy use.
2. Audience Engagement: Another critical feature to look for in the best SMM tool is a single dashboard that allows you to monitor all messages on your social media networks so you can easily engage with your audience.
3. Analytics and Reporting: You need a platform that offers you a reliable method for analyzing and reporting content performance on each network so you can find ways to optimize your posts and improve your results.
4. Social Networks Supported: The more sophisticated solutions allow you to easily shape a post or message for use across different social media platforms while keeping track of word count, relevant hashtags, etc. 
5. Team Tracking and Collaboration: This is an increasingly crucial element to help you run a successful social marketing team for growing business.
Unless you are a solopreneur, you're going to need to choose a social media management tool with this feature.
6. CRM Integration: Many social platforms these days integrate with leading CRM software.
If you already use CRM systems in your business, you need to choose a social media management tool that easily integrates with this vital part of your company's tech arsenal.
7. Unique Features: In addition to the core functionality for social media management, some tools also offer additional features, such as post ideas, running social contests, Artificial Intelligence (AI) & and machine-learning to determine the best times to post, etc.
8. Don't Forget About Pricing: Although this should never be the only (or even the first) thing you consider, it's also vital to ensure that the platform you choose is affordable and offers the best value for money. 
9. Available Apps: While you may be using an Android device, one of your teammates may be using iOS, and another may rely on their PC.
It would be best to make sure that desktop and mobile apps are available for all major devices to ensure that your whole team can effectively use the platform.
You don't want to be paying for advanced features that are useless to you or your team.
Luckily, our list contains affordable options for individuals, teams, large businesses, and agencies. Go through this list of features to determine which platform will work best for you.
The best part is almost all the platforms on our list offer free trials so you can test out the software before committing to a paid plan.
How Can Social Media Management Tools Help You?
Social media management tools make it easier and simpler to design and implement a social media strategy without all of the hassles that come from manually posting on a bunch of different platforms.
Here are just a few different ways that social media management tools can help you grow the reach of your business:
Schedule social media posts in advance
Monitor social media engagement with social media analytics
Track the number of clicks from your audience
Engage with your social media users (follow, unfollow, etc.)
Reach out to your target audience at ideal times
Glean actionable insights to identify your weaknesses
Find out what type of content performs best
Streamline workflows to save energy and time
Schedule and share content on different social media channels
Engage in social listening for timely comments and replies
Post on all your social media profiles from one platform
Receive relevant notifications easily for all your social networks
Social Media Management Tools Q&A
What is a Social Media Management Tool?
A social media management platform is a safe, scalable tool that enables businesses to manage multiple social media accounts from different departments and devices.
Social relationship platforms manage everything from customer service to lead generation by monitoring, posting, and tracking social media.
What is the Purpose of Social Media Posts?
Raising Brand Awareness and visibility of a business, product, or even an enterprise. Social media marketing is one of the most effective ways to increase brand awareness and visibility.
Customers "see" more of your brand when you post on social media regularly.
What is a Social Inbox?
Social Inbox is a tool that allows you to consolidate all of your social media inboxes into a single dashboard.
It enables you to view and participate in all of your social conversations, mentions, comments, and messages in one place.
Why is a Social Media Management Tool Necessary?
The ability to control and monitor your campaigns as a whole is perhaps the most significant benefit provided by a social media management tool.
Viewing top-level metrics allows you to assess overall performance and use what you've learned to make changes that will increase engagement/click-throughs/sign-ups/etc.
The social inbox feature also comes in handy when you are invested to get feedback from your clients, or fans. This will help you improve your service or product to be able to serve your clients even better.
Summary and Top Picks
There you have it, my list of the best social media management tools on the market. While there are many options to choose from, this post should help you better understand what options will work for you.
Here are my most recommended picks:
SocialBee: Best Social Media Tool toPost on All of Your Profiles Automatically ($19/month)
SEMRush: Best Social Media Management App for Measurable Results ($99.95/month)
SproutSocial: Best All-in-One Social Media Management Tool for Businesses ($99/month)
I feel that the best social media platform mostly depends on your needs. For some, this may be saving time; for others, it may be to generate leads from social media.