When it comes to choosing the right email marketing and lead generation software for your business, Marketo and Mailchimp are two of the most well-known options.
Both platforms offer a range of capabilities like email plans, landing pages, and analytics to help users connect with customers.
However, they have key differences that business owners should understand before deciding which of these is the best email marketing platform for their needs and budget. Read on to find out more about the two systems.
1. Understanding the Basics
Marketo was founded in 2006 by Phil Fernandez, Jon Miller, and David Morandi. It is a leading marketing automation software company with over 5,000 customers worldwide. Marketo has established itself as a top choice for B2B marketing and lead management.
Mailchimp was founded in 2001 by Ben Chestnut and Dan Kurzius. It started as an email marketing service and has grown to serve over 14 million customers globally. Mailchimp is widely popular for small business email campaigns, e-commerce, and CRM.
Both platforms have active online communities:
When it comes to market position, Marketo is geared more towards mid-market and enterprise-level companies while Mailchimp is better suited for small businesses and solopreneurs. Both are leaders in their respective segments.
2. Features and Functionality
Marketing Automation
Marketo offers robust marketing automation for creating customized customer journeys. Its workflow engine lets you set up complex sequences with conditional branching based on customer actions.
You can automate multi-channel workflows across email, mobile, social, and more. For example, send automated email follow-ups to website visitors who abandon their cart. Or trigger an SMS promo code to customers who haven't made a purchase lately.
Marketo has out-of-the-box integrations with Salesforce, Oracle Eloqua, and other CRMs to sync data. Its API also allows connecting other apps like Slack, Zendesk, or your own proprietary systems.
With Marketo's predictive content technology, you can serve up customized content to leads based on their interests and behavior. Automated programs can help nurture prospects with timely, relevant info.
Mailchimp provides automation for emails, SMS, and Facebook ads. You can set up triggers based on user actions, integrate more web tools, and segment your lists for personalized messaging.
For example, Mailchimp's "Abandoned Cart" emails can recover sales from customers who left items in their online shopping cart. Automation can also wish subscribers a happy birthday or send renewal reminders for expiring subscriptions.
This Marketo Mailchimp contrast shows that Marketo wins for more sophisticated marketing automation. While Mailchimp covers the basics well, Marketo has more advanced options for custom journeys and personalization. The company has a native CRM integration that gives it an edge for unifying data.
Email Templates
Marketo provides professionally made email templates to choose from, covering common uses like welcome campaigns, product announcements, event promotions, and more.
The editor lets you adjust padding, fonts, colors, and columns for crafting polished emails. Templates are mobile-responsive and fit all devices out of the box.
Mailchimp comes equipped with hundreds of free, customizable email templates for various campaign types.
Templates are available for welcome emails, subscriptions, coupons, shipping notifications, and more. You can tailor the design and content to match your branding.
Winner: Tie
This Mailchimp vs Marketo section shows that both platforms offer ample professionally designed email templates to choose from. Their drag-and-drop editors make it simple to customize templates or build new ones tailored to your brand. For email design flexibility, Mailchimp and Marketo are evenly matched and make a great fit for all business sizes.
Segmentation
Marketo enables advanced segmentation of your contacts database to target customers with tailored messaging.
You can create segments based on demographic data, email engagement metrics, website behavior, lead score, CRM data, and more. For example, send promotions to subscribers who visited certain product pages but haven't purchased yet.
Mailchimp offers several ways to segment your audience for sending customized emails.
You can create groups based on location, purchase history, social activity, and other profile data. Mailchimp also lets you segment by campaign and link clicks, site activity, open and click rates, and more.
For example, create an audience who opened a back-in-stock email but hasn't ordered yet. Then target them with a coupon or special offer.
The Marketo Mailchimp comparison shows that Marketo is the winner for its robust segmentation capabilities. It provides more advanced options for creating dynamic segments based on both known and anonymous users. This allows highly targeted cross-channel personalization to drive engagement across the customer lifecycle.
Analytics
Marketo Analytics and Reporting
This company provides powerful analytics to measure the impact of your marketing campaigns. Its Engagement Tracking feature lets you see real-time stats on how contacts interact with emails, landing pages, ads, and more.
Key metrics on the easy-to-use UI include opens, clicks, conversions, unsubscribed, and bounce rates. You can segment data by campaign, channel, demographic, account, and other attributes to gain insights.
Mailchimp gives email campaign analytics in every category showing opens, clicks, forwards, unsubscribes, and more. You can view stats for individual emails or entire campaigns.
Use the tool to drill into specific links and see engagement. Compare stats between different audience segments that received the email.
Marketo wins for its robust analytics across every customer touchpoint. From email to web to ads and beyond, this software tool provides a powerful analytics engine for optimization. It also leverages AI and machine learning more extensively than Mailchimp.
3. Ease of Use
Marketo's interface provides a clean, modern look with drag-and-drop functionality for building campaigns and assets quickly. The dashboard offers easy access to your most important data and insights.
For beginners, this tool has a steeper learning curve compared to Mailchimp. It offers more advanced features which take some time to master. The platform works best for skilled marketers.
Mailchimp uses a highly intuitive drag-and-drop editor, making it easy for beginners to start building emails and campaigns. The dashboard clearly surfaces key reports and stats.
Every category is cleanly laid out in the interface with campaigns, templates, and audience management all easily accessible from the main menu.
So, how does Marketo compare to Mailchimp for ease of use? Mailchimp wins. Its super simple interface and drag-and-drop editor make it easy for anyone to create emails and campaigns without a complex learning curve. Mailchimp is likely the better choice for small businesses without dedicated marketing resources.
4. Email Deliverability
Marketo helps maximize email deliverability through advanced deliverability tools and established ISP relationships. It offers deliverability monitoring to catch issues before they cause problems.
Marketo's Deliverability Insights report provides data on bounce rates, spam complaints, IP/domain reputation, and more. You can identify weaknesses and optimize campaigns to improve deliverability.
It leverages proprietary predictive technology to determine the optimal send time and frequency for each subscriber segment. This helps avoid triggering spam filters.
Marketo also lets you A/B test subject lines and content to find the best approach for each audience that maximizes engagement and deliverability.
Mailchimp maintains excellent global deliverability through its own high-reputation IP addresses and relationships with major ISPs like Gmail, Outlook, and Yahoo.
It monitors your account's email activity and can flag risky content that may get flagged as spam. Mailchimp also automatically re-sends emails to subscribers whose inbox providers initially reject the message.
You can view deliverability and engagement stats for each campaign to optimize your approach. Mailchimp also offers tips throughout their platform to guide best practices.
Overall, Mailchimp's focus on making email marketing easy helps users avoid many common mistakes that hurt deliverability, like improper list building or excessive sending.
Marketo wins when it comes to maximizing email deliverability through its advanced analytics and segmentation capabilities. Mailchimp also performs very well, but Marketo gives more control for optimizing based on detailed subscriber and campaign data.
5. Customer Support and Community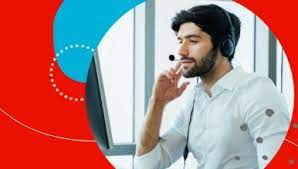 Marketo provides 24/7 customer support via live chat, phone, and email. It also offers priority support options and dedicated account management for premium users with questions.
The Marketo University provides free online courses for learning the platform. There are certifications available as well to validate skills.
Mailchimp offers 24/7 email and chat support, along with an extensive knowledge base of articles and tutorials. Phone support is limited to higher-tier paying accounts.
The Mailchimp blog and webinars are great for learning best practices in bite-sized lessons. Content covers everything from list building to automation and analytics.
Marketo wins this review for offering stronger direct support channels like 24/7 phone access. Its communities also focus more on leveraging Marketo's robust feature set for growth. Mailchimp takes the educational approach of teaching email fundamentals first. Both are strong options depending on your needs.
6. Integrations
Marketo integration includes native connections in every category, including integrations with Microsoft Dynamics, Oracle Sales Cloud, and other major CRMs. This allows a unified view of prospect and customer data across marketing and sales.
The tool can also integrate with webinar platforms like ON24, GoToWebinar, and WebEx. You can easily capture leads from webinar registrations and track engagement.
Mailchimp's software offers over 800 integrations through Zapier to connect with popular apps for e-commerce, CRM, accounting, social media scheduling, and more.
It has native integrations with Shopify, WooCommerce, Square, and other leading e-commerce, performance, and reporting services. This allows syncing your store data with email strategies to meet your requirements.
The Mailchimp vs Marketo comparison shows that Marketo Engage wins for its native integrations with major marketing and sales platforms. This provides a more seamless and unified experience compared to Mailchimp's third-party integrations. Marketo's broader partner ecosystem also provides more options catered specifically to marketing use cases.
7. Pricing
Marketo pricing starts at $1,495/month for the Professional plan. This includes email marketing, lead management, basic marketing automation, and core analytics.
The Prime plan at $3,195/month expands capabilities for multi-channel engagement. Enterprise pricing is customized based on your needs.
Marketo pricing is focused on mid-market and enterprise companies willing to invest for powerful marketing automation. The platform goes beyond basic email marketing and CRM.
You get access to more advanced features like predictive content, account-based marketing, and sales insights. But the cost is higher than basic email tools.
Mailchimp offers a free plan for up to 2,000 contacts and basic features. The Essentials plan starts at $9.99/month for up to 500 contacts.
The Standard plan at $14.99/month allows unlimited contacts and adds automations like abandoned cart emails. Premium plans offer more advanced features.
For e-commerce users, prices start at $29.99/month for up to 10,000 contacts. You pay based on contacts and e-commerce revenue tiers.
Mailchimp is aimed at small business budgets. But its pricing can get costly at higher tiers if you have a large contact database and high sales volume.
Mailchimp wins on pricing for its free plan option and lower costs for basic email marketing. Marketo provides much more advanced capabilities but the investment is higher. Mailchimp is better for early-stage businesses while Marketo suits larger, established companies.
8. Reviews and Reputation
Marketo earns positive reviews for its powerful automation and analytics capabilities. Users praise the comprehensive feature set and ability to create advanced marketing workflows.
However, some find the platform overly complex for simple email marketing needs. Reviews on G2 and Capterra average around 4 out of 5 stars:
Marketo is recognized as a leader in market automation and campaign management by Gartner, Forrester, and other analyst firms. Its reputation is very strong in the B2B space.
Mailchimp receives outstanding reviews for its ease of use, especially for small business owners new to email marketing. Users highlight the intuitive drag-and-drop builder.
Some more advanced users feel limited by the features compared to full marketing automation systems. But most love Mailchimp for high deliverability and quality customer support.
Reviews on G2 and Capterra average around 4.5 out of 5 stars:
Mailchimp is recognized as a leader in several G2 ratings categories including Email Marketing, Marketing Automation, and CRM. Its reputation is excellent.
Winner: Tie
Both platforms have stellar reputations and reviews reflecting their respective strengths. Marketo wins for marketing automation power while Mailchimp takes ease of use. Overall it's a tie based on their leadership in separate categories.
9. FAQ's
What types of email campaigns can I create?

Marketo allows you to create a wide variety of email campaigns from welcome campaigns to promotional, educational nurture streams, automated programs, and more.
Does Marketo offer landing page and form building?

Yes, Marketo has an intuitive drag-and-drop editor for building custom landing pages, forms, and surveys.
Can I integrate Marketo with my CRM and other marketing tools?

Marketo offers native integrations with Salesforce, Microsoft Dynamics, Oracle Sales Cloud and more. It also has an integration ecosystem called LaunchPoint to connect other marketing apps.
Is Marketo just for large enterprises?

While Marketo is very powerful for large companies, its feature set also works well for mid-sized businesses looking to scale marketing automation.
What email marketing features are included?

Mailchimp allows you to design emails, create sign up forms, segment contacts, set up automations and campaigns, and view detailed analytics.
Can I sell products through Mailchimp?

Yes, Mailchimp offers e-commerce features to build product catalogs, send cart abandonment emails, process payments, and track sales.
Is there a limit on contacts?

Mailchimp offers unlimited contacts on its paid plans. The free plan allows up to 2,000 contacts.
Does Mailchimp integrate with other tools I use?

Mailchimp offers over 800 integrations via Zapier. It also has native integrations with some e-commerce, CRM, and marketing platforms.
Final Thoughts
Marketo is a good choice if you need advanced marketing automation capabilities like predictive lead scoring, dynamic content personalization, complex multi-channel customer journeys, and deep sales insights.
The platform is ideal for mid-market and enterprise B2B companies who want to scale sophisticated marketing campaigns across email, social, mobile, ads, and more. Marketo gives the flexibility to tailor robust workflows aligned to your specific business goals.
While Marketo has a steeper learning curve, its comprehensive features make it worth the investment for larger marketing teams ready to execute modern, targeted campaigns.
Mailchimp is the best choice if you need an intuitive email marketing solution for sending newsletters, promotions, drip campaigns, and more.
It's ideal for small businesses, startups, bloggers, and side hustlers who want beautiful email templates, automation, and analytics made simple. The drag-and-drop editor and straightforward pricing make Mailchimp accessible for beginners.
Mailchimp also works well for e-commerce brands needing to sync product catalogs and shopping data with targeted email and social ad campaigns.
You may also be interested in checking out some Mailchimp alternatives to help with the evaluation process.
Choosing the right email marketing platform is critical – be sure to select one tailored to your business size, industry, budget, and use case. Feel free to ask any questions in the comments and I'd be happy to provide personalized advice!