Craigslist is a diverse platform full of local ads for events, items, services and more. With an existing or new account, you can start earning money on the platform. There are many methods for making money on Craigslist, from finding a job to starting your own business. No matter what you want to do, you're sure to find a place for it there. So, are you ready to learn how to make money on Craigslist? Here are some methods to get started:
How Much Money Can you Make on Craigslist?
Since Craigslist has many different opportunities, there's no telling how much money you could make on Craigslist.
It usually depends on your goals. If your goal is to set up an emergency fund, you may be satisfied making a few hundred dollars selling things you find around the house. Or if your goal is to get a job, you may be looking for a full-time position making $52,000 a year.
It also depends on how much effort you put in. Using the same two examples, someone who puts a lot of effort into their titles and descriptions will usually find more success, as will a person who actively searches and applies for jobs.
Best Ways to Make Money on Craigslist
1. Sell Your Stuff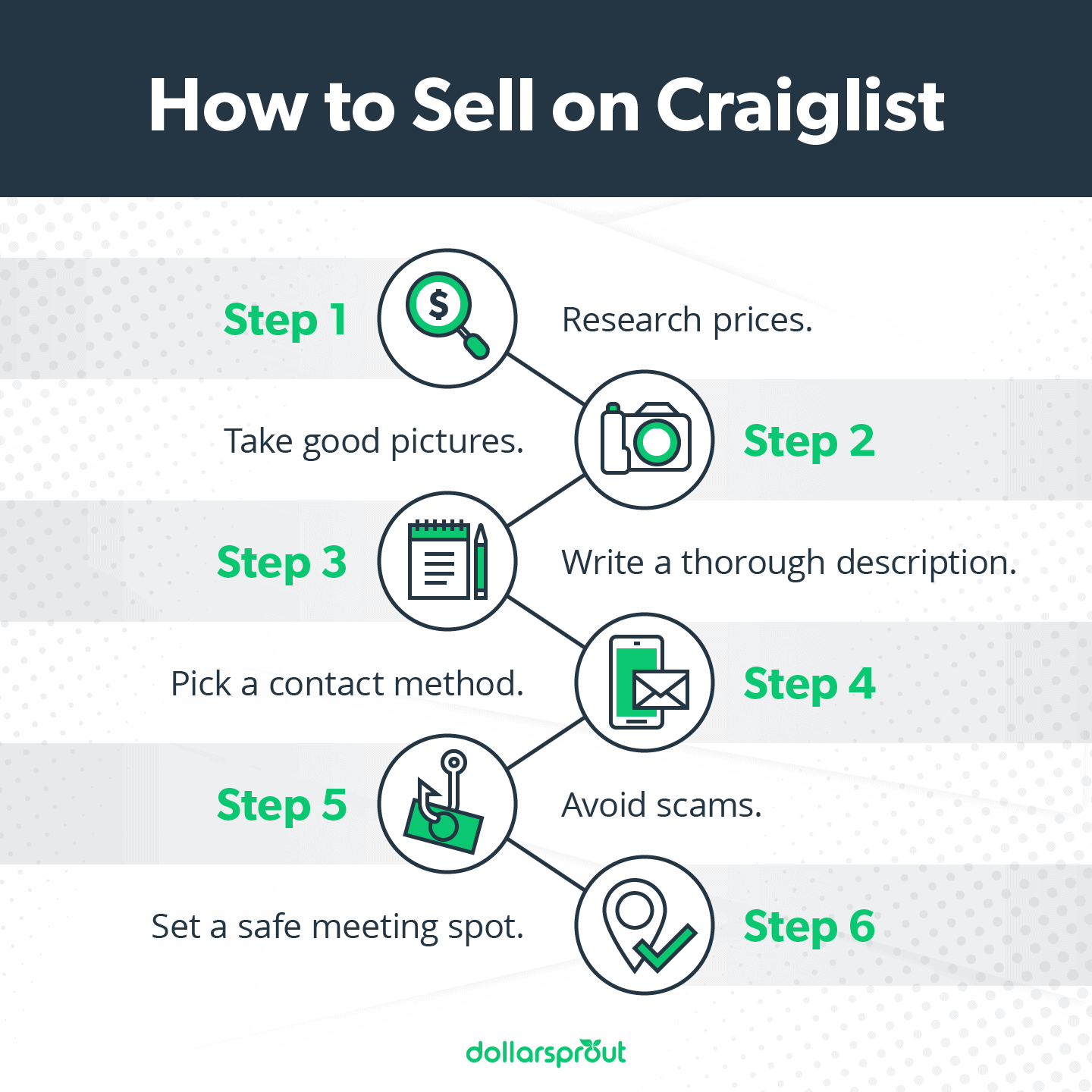 Have some random stuff around the house that you don't want anymore? Why not sell it on Craigslist? Craigslist is home to various items, from clothes to collectibles to books and so much more. If you don't want something, chances are someone else will. It's a great way to declutter and make a little extra money along the way.
Before you list an item, make sure to look at the prohibited goods and services list. Many of these are self-explanatory, such as stolen goods and burglary tools. But others you might not be aware of, such as weapons (including BB/pellet guns) and medical devices. You're also responsible for checking whether your items have been recalled in the past. Recalled items aren't allowed on the platform.
To sell successfully on the platform, here are a few tips to keep in mind:
Make sure your photos have proper lighting: Photos with good lighting look more professional and allow potential buyers to see what you're offering clearly.
Be personal: As with any selling platform, good customer service is essential. Be friendly towards people both during the initial email communications and if you meet people in person. Also, be willing to make small talk if your customers want to. This will cement your position as a reputable seller.
Set good prices: Much of the time, people on Craigslist are looking for a better deal than they'd get on other platforms. Even high-ticket items like electronic devices can go for $50-100 on there. Try to set your prices as low as you can while still turning a profit. I recommend looking up similar items to see what they sell for and offering them at a similar price.
If you have a lot of items that you'd rather not list individually, Craigslist also allows you to post about garage sales. You could set a time for a garage sale, post photos of what you'll be selling, write a description of the event, and list the address. You can even team up with neighbors, friends, or locals to make the sale a bigger event that Craigslist users want to attend.
2. Sell Photographs
Some Craigslist users sell photographs. Typically the photographs for sale are vintage photographs with some value for collectors. You'll need to do research on your vintage photographs to find out if others are selling them and for how much. Even if people aren't selling exactly the same photos, you can approximate the value of the photo based on similar photos.
You might also be able to sell new photographs depending on how good your listing is. They shouldn't necessarily be the only items you sell if you want to make money quickly — after all, Craigslist users are looking for a good deal. They won't want to spend $20 on a single photograph if it's not rare. To sweeten the deal, you could sell multiple photos as a lot. For example, you could combine about 50 photos that look aesthetically pleasing together and sell it as a collage kit. This will allow you to appeal to artsy customers who love interior design.
3. Sell Custom-Made Items
Craigslist doesn't necessarily have a reputation for selling handmade items like Etsy does, but that doesn't mean there aren't any. There are a number of handmade items for sale, such as blankets, tea cups, and even pieces of furniture. No matter what handmade items you're trying to sell, Craigslist is a great place to find potential customers and host an online store. Make sure to specify it's a handmade item in the title and the description. People will usually be willing to pay a higher price for items they know are handmade compared to run-of-the-mill items. This will hopefully allow you to recoup the price of your materials and turn a profit.
Instead of selling items individually, you can also list your custom-made items as a service. For example, you could make a listing in the services section that says you'll design and print custom 3D-printed items.
4. Do Temporary Labor for Cash
Craigslist allows you to post your services for potential customers to see. One of the most popular temporary jobs on the platform (depending on which area you live in) is moving services. Moving services are always necessary since people will need help moving into a new home, apartment, or dorm room. If you have a pick-up truck, you may want to offer this service.
But there are many other temporary jobs you can do besides moving, depending on your skills and interests. Here are a few ideas to get you started:
House cleaning
Dog walking
Lawn mowing
Pet sitting
House painting
Tutoring
Website design
If it's a service where you're running into some local competition, you'll also want to list any relevant experience or credentials you have in the description. That way, you'll stand out from the crowd as the most qualified candidate.
5. Flip Free Stuff you can Get From Craigslist
You might know about everything you can pay for on Craigslist, like items or services, but did you know Craigslist has a free section? Under the "for sale" category, you'll find the word "free." Click on it to see all the free stuff you can get. These are typically unwanted items that people either have trouble selling or they just want to get rid of. Depending on the condition they're in, you may be able to flip items for a profit. It's a great way to save money since you don't need to spend money to build up an inventory.
6. Try your Hand At Delivering Items for Money
Most people just mail items they want to deliver, but for heavy items like furniture, this can get pretty difficult. You can start a service where you deliver these items for money.
7. Offer Repairing Services
There will always be someone who has an item in need of repair, but most people don't know where to begin — especially if it's for complicated machines like cars. If you have the skills to repair things, you can offer your repairing services in the services section.
8. Offer Training or Education on Various Topics
If you have knowledge in a specific topic that you'd like to share with the world, you can start by offering it on Craigslist. There are two main ways to offer training and education on Craigslist: as a service or as an event. If you offer it as a service, you can become a one-on-one trainer or educator and customize lessons for each of your students. You can also offer training as an event, like setting up a workshop. You can charge an entrance fee at the workshop and sell merch to make money off the event.
9. Perform Remote or Online Work
There are plenty of opportunities for remote work on Craigslist. You can either start your own business and offer your services, or you can find a remote job on Craiglist's expansive job board. You can also take on various gigs on Craigslist if you're looking for more of a side job.
10. Monetize Your Hobby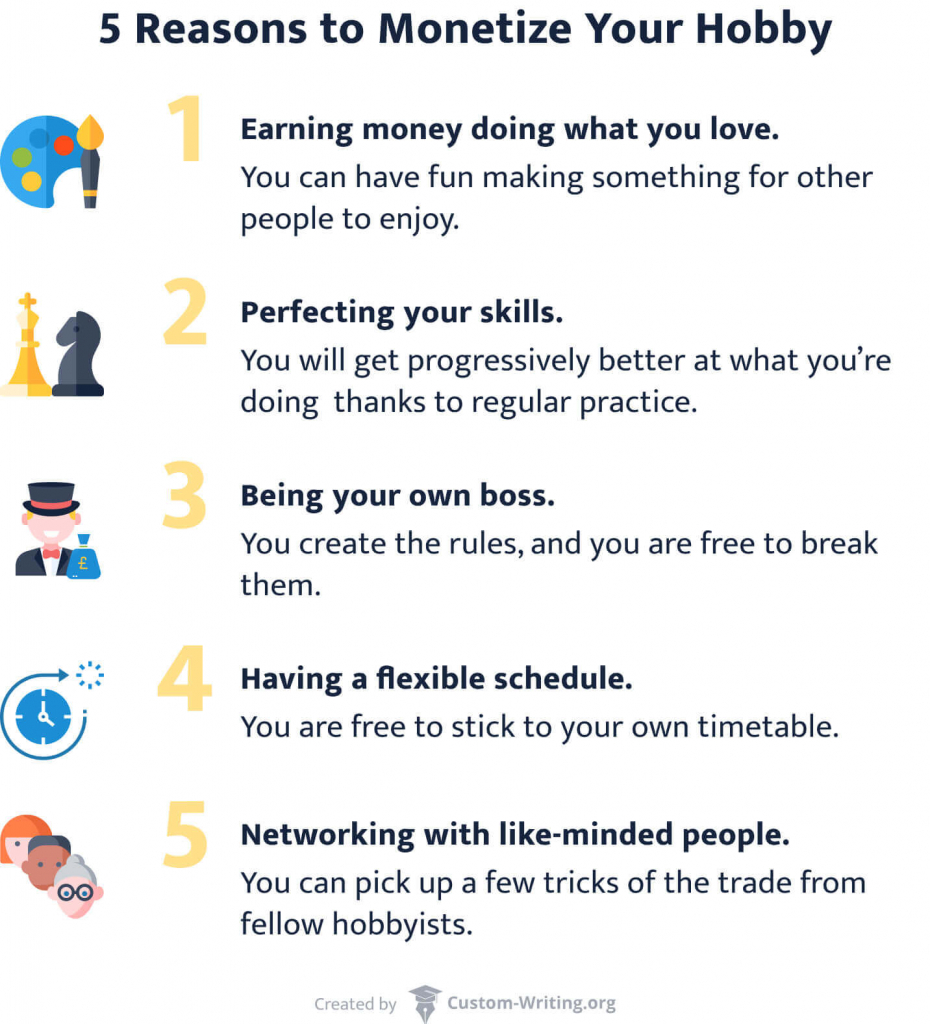 As the saying goes, "Do what you love, and you'll never work a day in your life." There are many hobbies you can monetize on Craigslist, whether you enjoy composing music, making art, or coding. Depending on what your hobby is, you can offer it as items, a service, an event, or a combination. For example, if you like painting watercolor landscapes, you could list each painting individually and also hold an art show to find more potential buyers in your area. Or if you enjoy making music, you could create a service where you create custom tracks for people.
11. Offer Personal Assistant Services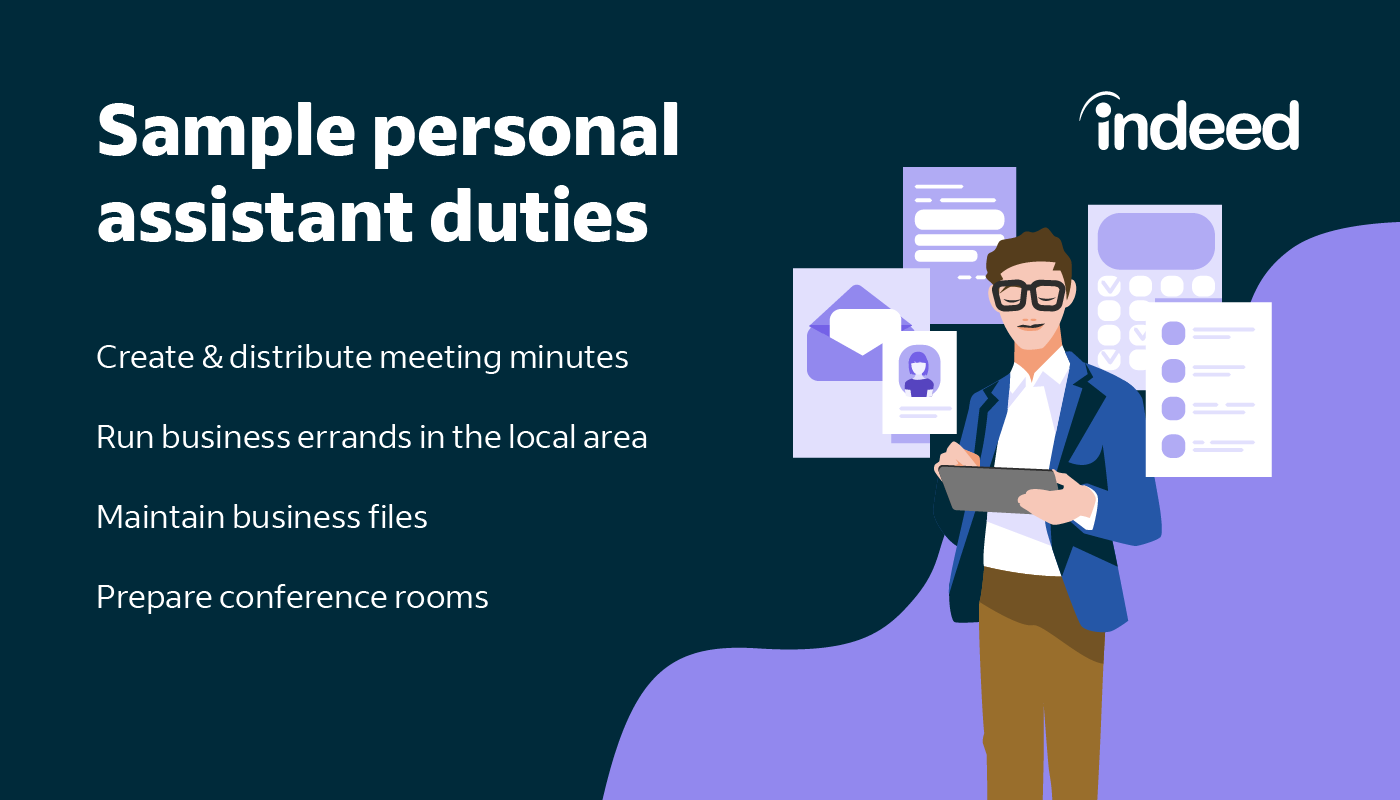 The main purpose of hiring a personal assistant is for busy people to save time on mundane tasks. Personal assistants (PAs) typically work for managers or families. Here are some examples of the things they may need to do:
Scheduling meetings
Running errands
Buying groceries
Planning travel
Transportation
Answering emails and phone calls
The exact responsibilities will depend on the person you're working for and their needs. On Craigslist, you can post about your personal assistant services. Make sure to target the description to the types of people you want to work for. If you want to work for families, you would mention how you're ready to assist busy families with anything they need.
PA services are a great thing to put on your resume. They can lead to better opportunities down the line. For example, many celebrities need personal assistants, and they will usually pay more money.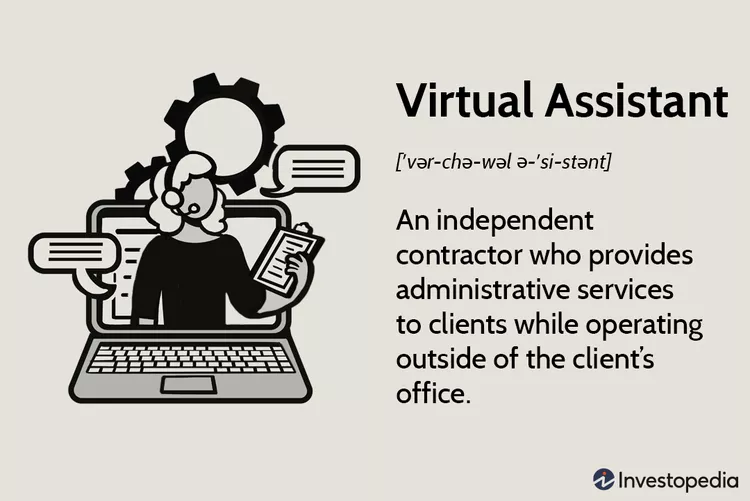 If you'd rather work remotely, you can offer virtual assistant (VA) services instead. VAs typically have similar responsibilities to PAs, but they can be done virtually. You typically won't have to drive or transport anyone anywhere. Also, many small businesses hire VAs, so it may have a different feel than being a PA for a manager in a large organization. You'll likely be exposed to more of the business and have more flexibility.
12. Rent Your Items
If you have valuable things you don't use often, like a truck, you can monetize them with rental services. You can also rent your home or storage unit (if you own them, of course) which is a great source of extra income.
13. Try to Get a Full-Time Job
Craigslist has a large job board where you can find jobs in nearly every industry, from accounting to writing. Depending on the job, you may be able to find one with no experience required. This is a great way to break into a new industry and open yourself up to new opportunities in the future.
Of course, make sure to be wary of scams. Scammers usually like posting on large job boards like Craigslist's in the hope of getting more victims. Craigslist does try to remove fraudulent job offers when they're reported, but some may slip through the cracks, especially if they were posted recently.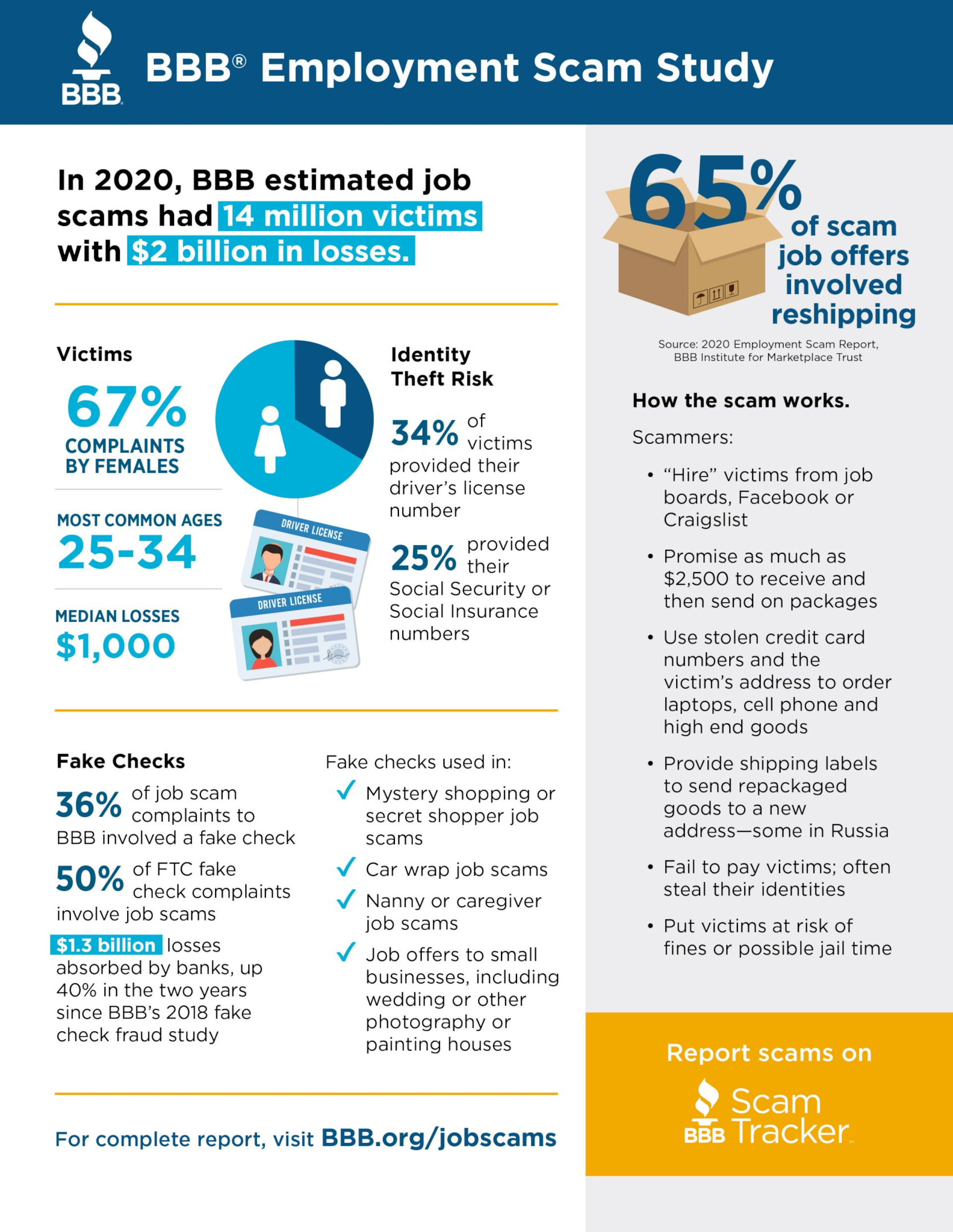 Here are some general tips to help you avoid scams:
The company sends you a check and tells you to return some of the money: There is no reason why a company should send you too much money and ask you to return it. The way this scam works is that they send a check for too much money, you send some of it back, and then the check bounces.
The company asks for your bank or credit card details before you've been hired: The only reason a company should need your bank is to set up direct deposit to pay you, but this is only after you've been hired.
You get a job offer without an interview or skills test: Real employers want to make sure you're the most qualified candidate with an interview or skills test. But scammers want as many victims as possible, so they will make the "hiring process" extremely easy.
The company is pressuring you to accept the job: No legitimate company will use pressure tactics during the hiring process.
The company asks you to pay money before you can get the job: Jobs are there to pay you, not the other way around. You shouldn't need to pay anything to accept a job.
The job description and any subsequent communication is littered with grammar and spelling errors: Many scammers use grammar and spelling errors on purpose to attract gullible people. People who excuse the mistakes will usually make more excuses for the scam itself.
The job listing is very vague or broad: Job descriptions should give you a good idea of what the job is, what requirements are necessary, and what you'll be doing. If the job listing has very vague requirements and seems to apply to anyone, it's likely a scam.
14. Offer Transportation Services
If someone doesn't own a car or can't drive for any reason, they may need transportation services. You can offer transportation services in the services section to earn some extra cash. These could be a one-time deal (if someone needs transportation after getting their eyes dilated, for example) or a regular service you offer to specific customers.
Besides posting about your services, you can also accept ridesharing requests on your local Craigslist site. Under the community section at the top left is a rideshare page. You can choose to reply to offers if they sound good to you.
15. Get Leads for Your Business
You'll notice in the services section that there are quite a few businesses that post there, not just individuals. Indeed, Craigslist is a great resource for finding leads. You can post about your services and leave your business's website and contact details on there.
What is Craigslist and How Does it Work?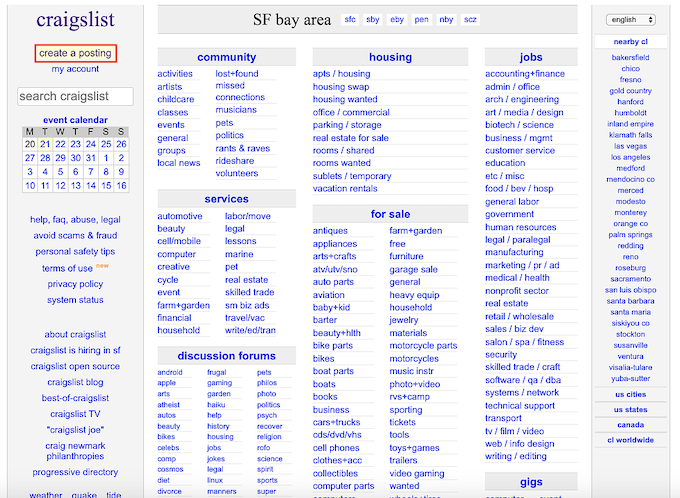 Craigslist is an advertisement service with a focus on opportunities in your local area. It was founded in 1995 by Craig Newmark. Unlike marketplace sites like eBay, you can post a variety of things on Craigslist, such as garage sales, job postings, houses for sale, services, gigs, and more.
The platform is mostly free to use. Craigslist charges for some specific posts, such as job postings and service listings. Make sure to check out the full list before making a post on there. Many of these fees are low-cost — for example, you only need to pay $5 to post a service on there.
To get started, all you need to do is create a Craigslist account, go to your local Craigslist site, and start posting. People can reply to your listing by clicking the purple "Reply" button at the top. They'll be able to contact you via email. This email address has a sequence of numbers and letters and Craigslist.org at the end — you don't need to worry that your personal email is out there for everyone to see. You can also reply to other people's listings, like if you're looking for a job.
Craigslist has some basic rules that you'll need to follow, which are outlined in the terms of use and the prohibited list I mentioned earlier. Craigslist doesn't have many restrictions — most of them are for legal and safety purposes — which allows various goods, services, and events to be posted there. So long as you follow these rules, it's a great resource for making money, finding potential buyers, and aiding in your job search.
Overall, Craigslist is a great place for making money, whether you're trying to start a business, turn unwanted items into extra cash, or find a job. I hope the methods outlined in this article help you to make good money on the platform.