When it comes to email marketing software, two giants stand above the rest: GetResponse and Mailchimp. With so many options on the market, choosing the right platform is crucial for business owners who want to grow their customer base and boost sales.
In this comprehensive GetResponse vs Mailchimp comparison, we evaluate GetResponse and Mailchimp across key criteria to help you determine which solution best fits your needs. We will examine the market position, ease of use, design customization, features and functionality, website performance, customer support, pricing, reviews, and reputation.
Armed with this side-by-side analysis, you can confidently choose the top email marketing software for your unique requirements.
1. Understanding the Basics
GetResponse was founded in Poland in 1999 by Simon Grabowski and Sebastian Kulczyk. It serves over 250,000 customers in 183 countries. GetResponse is one of the top email marketing tools, holding a 6% market share.
Mailchimp was founded in 2001 in Atlanta by Ben Chestnut and Mark Armstrong. It now serves over 14 million customers globally. Mailchimp leads the email marketing software industry with an impressive 50% market share.
Both platforms have active social media presences and online communities:
GetResponse helped pioneer email marketing in the early 2000s. Mailchimp disrupted the market by offering a freemium model in 2009. Both companies have stood the test of time and evolved into leading solutions.
2. Features and Functionality
Understanding strengths and weaknesses in areas like email template design, marketing automation workflow options, ecommerce marketing features, analytics, deliverability rates, and cost will enable you to select the best platform for your business goals and budget.
Whether you need an easy-to-use system for collecting contacts or advanced features to convert leads into customers, both GetResponse and Mailchimp have a lot to offer.
Automation
GetResponse offers a visual drag-and-drop builder to create automation workflows. You can trigger workflows based on events like sign-ups, purchases, or date-based milestones. Build sequences with emails, SMS, web push notifications, Facebook ads, and more.
Use filters to segment contacts and customize messaging. Set up autoresponders for campaigns like welcome series or lead nurturing. Integrate with webinar software to follow up with attendees. Sync automation with your calendar for date-specific triggers.
GetResponse automation helps you scale personalized communication without constant manual work. You can track performance to see what's converting.
With Mailchimp, build multi-step workflows with the Automation tool. Drag and drop "if this, then that" options to create tailored experiences. Set up triggers based on user actions, interests, and other data.
Sequence drip campaigns to onboard customers or re-engage inactive subscribers. Send behavioral-based emails when contacts do things like click a link. Integrate with e-commerce platforms to trigger post-purchase follow-ups.
Use segmentation and filters to deliver the right message to the right user. View automation analytics to optimize your funnels over time. Add or remove steps and adjust settings as needed.
Automate routine tasks to save time and boost conversions. Mailchimp automation provides the flexibility you need for customized journeys.
With more advanced segmentation options and greater flexibility to modify workflows, Mailchimp takes the lead for the best marketing automation features. The ability to intricately customize multi-step journeys enables deeper personalization for successful email marketing campaigns.
Email Templates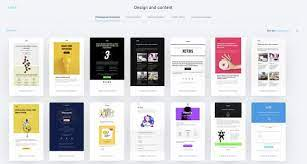 GetResponse offers hundreds of professionally designed email templates to choose from. Browse by category like welcome series, sales, events, holidays, and more. Use built-in templates or start from scratch.
Personalize templates by adding images, colors, and text. Custom code HTML and CSS if desired. Templates are mobile responsive for optimal experience on all devices.
Easily duplicate and edit templates for reuse. Save customized templates to your own library for quick access later.
Mailchimp has over 700 free, customizable email templates for any use case, making it one of the best free email marketing services. Filter and search by layout, industry, campaign type, and more.
Use drag-and-drop editing right in your browser to customize templates. Change colors, fonts, and design elements like buttons with just a few clicks.
Save edited templates to reuse or share with others. Sync template changes across campaigns. Preview on mobile to test responsiveness.
Both platforms make it easy to create professional, polished emails with minimal design experience required.
Winner: Tie
GetResponse and Mailchimp offer robust template libraries and make customization simple even for non-designers. Both platforms provide ample options to craft emails that reinforce brand identity and look great on any device. For email template features and design, GetResponse and Mailchimp are tied.
Segmentation
GetResponse lets you create contact segments based on criteria like demographics, interests, purchase history, campaign activity, and more.
Segment contacts manually or use filters to automatically group subscribers. Send targeted emails, create autoresponders, and customize journeys for each segment.
Analyze how segments interact with campaigns over time. Dynamic segments automatically update based on user behavior.
Segmentation enables personalized communication that resonates with each contact group.
Mailchimp offers powerful segmentation options to divide contacts. The email marketing service lets you create segments based on profile data, purchase activity, interests, past email engagement, and more.
In your Mailchimp account, you can use filters to automatically segment contacts when they meet defined conditions. Capture email addresses and send targeted content to address each group's needs and interests.
View segment analytics to see engagement over time. Use groups for A/B testing email content. The audience dashboard shows segment size and overlap.
Advanced segmentation is easy with Mailchimp, and you can even send hyper-personalized campaigns at scale.
Both Mailchimp and GetResponse have a lot to offer, but with robust filtering options, individual-level segmentation, and detailed segment analytics, Mailchimp has more advanced segmentation capabilities compared to GetResponse. Granular contact groups enable personalized communication that converts.
Analytics
GetResponse provides robust analytics to track email marketing performance. View reports on opens, clicks, conversions, unsubscribes, and more.
Analyze stats for individual campaigns or across campaigns. See which subject lines, content, and segments perform best. Identify trend patterns over custom date ranges.
Integrate Google Analytics for complete data in one dashboard. Access real-time reports to monitor campaigns. Export reports as needed.
Detailed analytics help you optimize campaigns and boost ROI.
Mailchimp has powerful analytics capabilities with multiple report options. You can track metrics such as opens, clicks, failures, shares, revenue, and more.
Filter reports by campaign, audience segment, send time, and other criteria. Compare campaign metrics to see what works.
View interactive charts and graphs. Set up scheduled reports to be emailed to stakeholders. Integrate Google Analytics for fuller data.
Mailchimp provides the insight you need to continually improve email performance. Reports make A/B testing and refinement easy.
Winner: Tie
Both GetResponse and Mailchimp offer excellent analytics and reporting on key email metrics. Real-time data and custom reporting facilitate continual optimization. For email analytics, GetResponse and Mailchimp are evenly matched.
Unique Features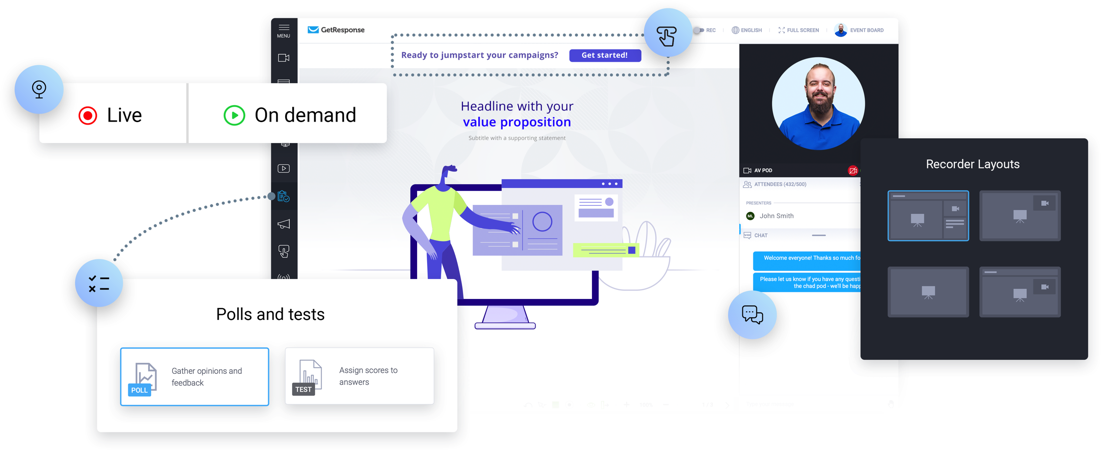 GetResponse stands out with its Webinar tool. Host live webinars or pre-recorded videos to generate leads. Use webinar automation to engage attendees before and after with tailored email sequences.
GetResponse also includes a Landing Page Creator to quickly build customized landing pages that guide contacts through your sales funnel.
Other unique features include multi-user account options, SMS marketing, and Facebook ad management.
A key unique feature Mailchimp offers is automated Audience Insights. This allows you to view demographic data on your subscribers including location, age, gender, interests, purchase history, and more. Leverage these insights to craft targeted messaging that resonates.
Mailchimp also includes social posting capabilities to easily repurpose email content across channels like Facebook and Instagram. This helps expand reach.
The two email marketing platforms offer similar features. However, with built-in webinar hosting and landing page creation, GetResponse stands out for its unique marketing features beyond basic email capabilities. These additional tools help drive leads and sales.
3. Ease of Use
GetResponse has an intuitive drag-and-drop user interface that makes it easy to build emails, automation, landing pages, and more. The visual editor simplifies designing without coding skills.
The platform is beginner-friendly with guided product tours available. Pre-built templates help you hit the ground running. While advanced users may want more complex functionality, GetResponse focuses on usability.
The interface allows you to efficiently access key tools for sending, segmenting, automating, and tracking emails. Overall, GetResponse prioritizes simplicity in its design.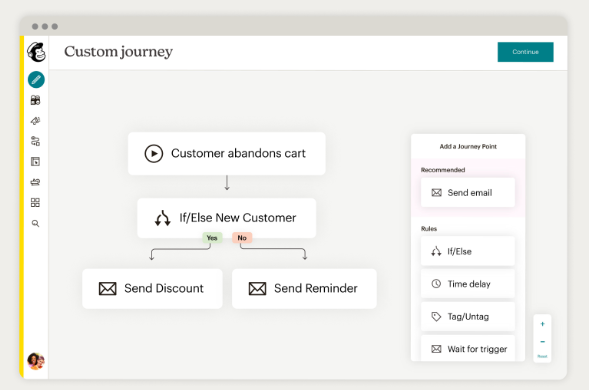 The Mailchimp interface is clean and simple. It makes email marketing more accessible for all types of users. Drag-and-drop builders for emails, forms, and landing pages enable fast creation even for beginners.
While the platform is powerful, the learning curve is not steep. Handy product tours, webinars, and detailed help docs allow users of any skill level to navigate the tools.
The intuitive interface allows you to quickly complete core email tasks from single-send to complex automation. Usability is a clear focus for Mailchimp.
With a slightly more polished and intuitive interface, Mailchimp edges out GetResponse for the best ease of use. The navigation feels natural and it takes little time to find and access key features. Usability is a core design principle.
4. Email Deliverability
GetResponse takes a proactive approach to ensure excellent email deliverability. They use proprietary algorithms to maintain the sender's reputation.
Features like list cleaning and advanced spam testing prevent issues pre-send. GetResponse monitors global ISP feedback and optimizes delivery in problem regions.
On average, GetResponse achieves industry-leading inbox placement rates above 90%, ensuring your emails reach subscribers.
Mailchimp is known for top-notch email deliverability thanks to its dedicated Deliverability team. They monitor ISP feedback and spam filter trends to identify potential issues.
Mailchimp offers deliverability tools like link branding, domain authentication, and blacklist monitoring. Advanced message testing weeds out spam triggers pre-send.
Average inbox placement rates exceed 95%. Mailchimp's scale and deliverability expertise drive success.
With slightly higher average inbox placement rates, Mailchimp wins for the best email deliverability. Their behind-the-scenes expertise ensures your campaigns reliably reach subscribers.
5. Customer Support and Community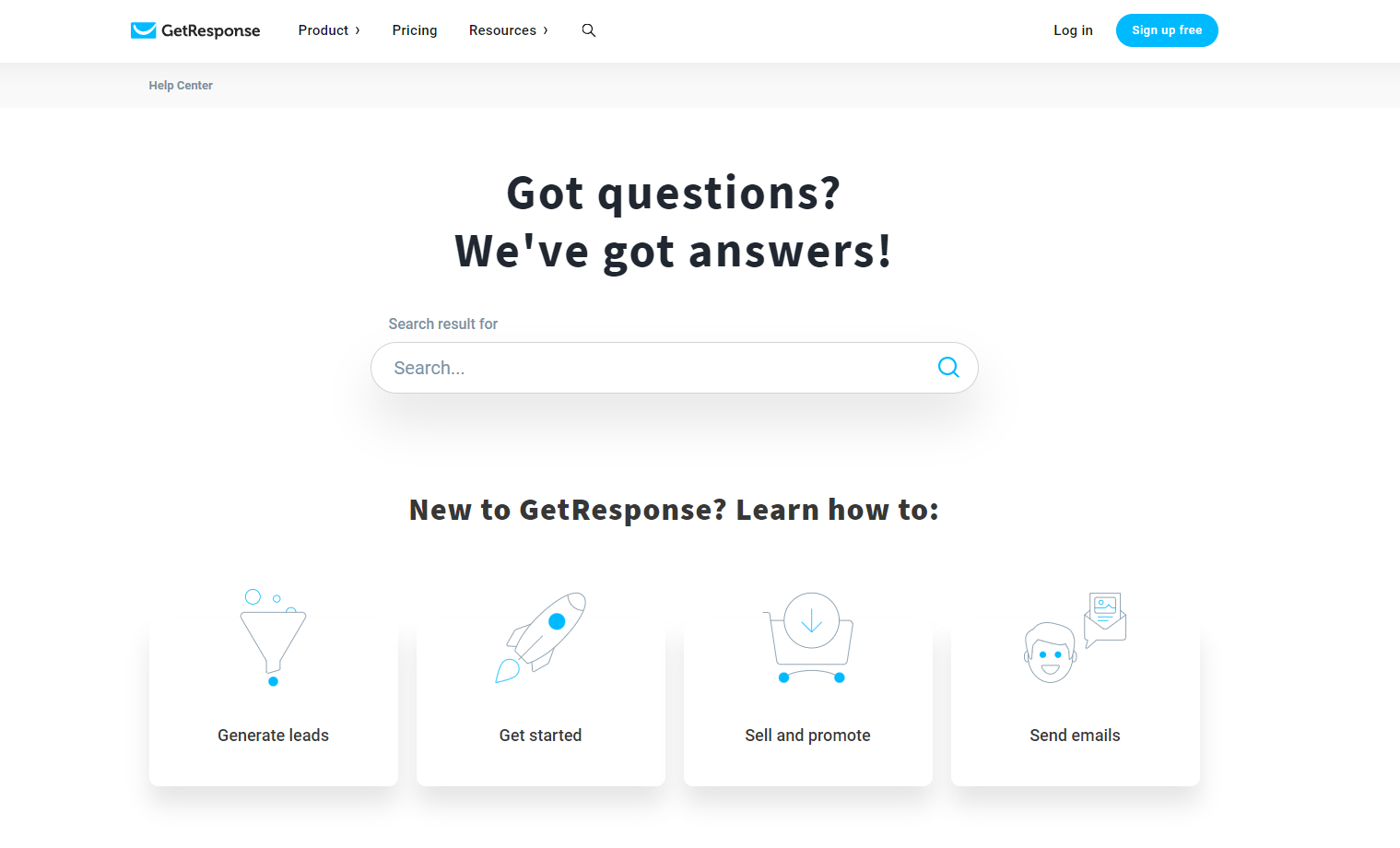 GetResponse offers 24/7 email and live chat support. They also provide an online knowledge base with articles, webinars, and training videos.
Phone support is available for premium users. Typical ticket response times are under 2 hours. GetResponse has international call centers to assist users worldwide. You can get in touch with support from your GetResponse account.
While GetResponse doesn't have an official community forum, users often connect in the GetResponse Facebook group to share tips and advice.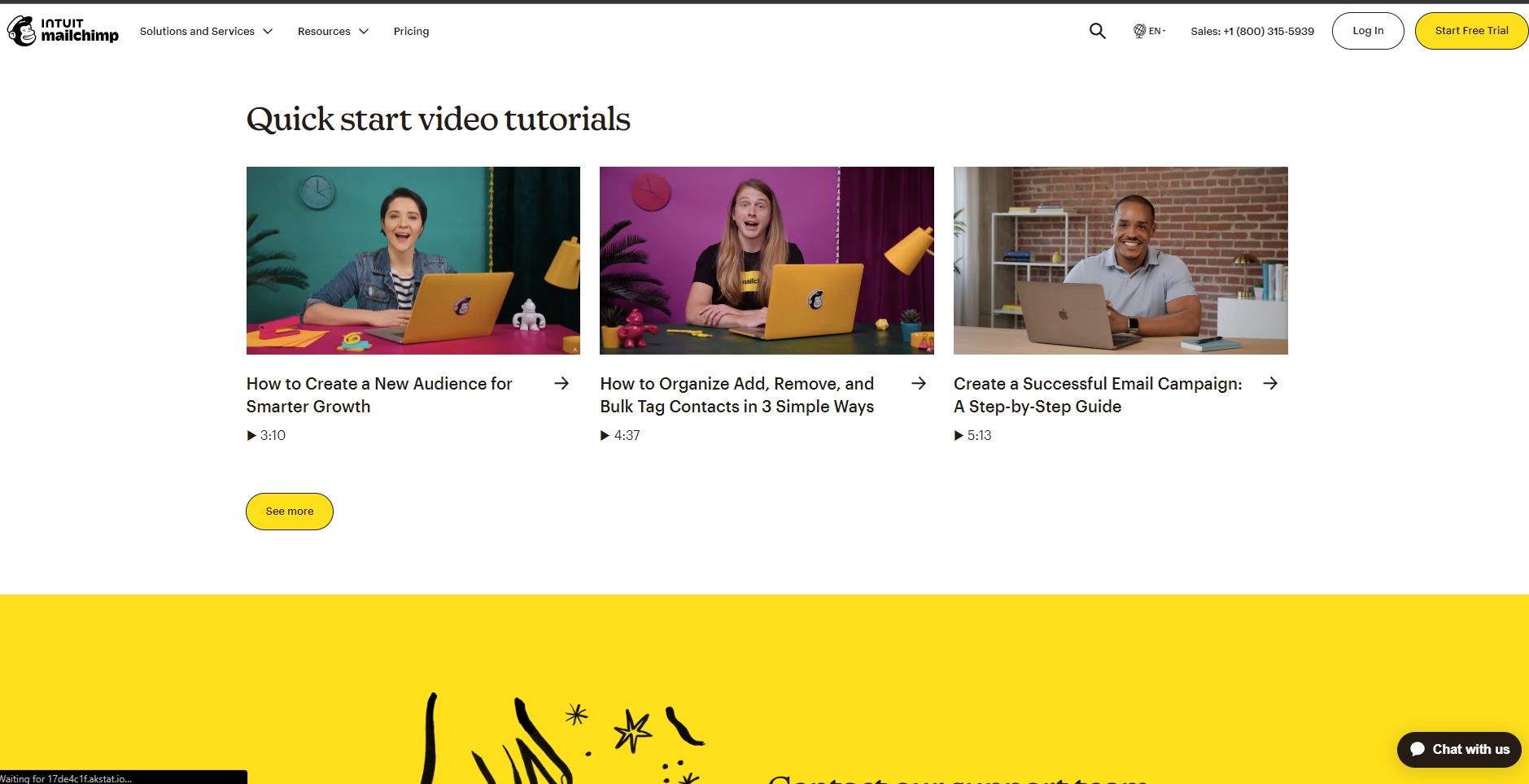 Mailchimp provides 24/7 email support as well as an extensive help center with DIY articles and tutorials.
Phone support is only offered on higher-tier paid plans. Average response times are around 13 hours. They don't currently offer live chat.
Mailchimp has an active user community in the Official Mailchimp User Group on Facebook where over 13,7K members help each other.
With faster response times and more support access at lower tiers, GetResponse edges out Mailchimp. Their live chat option helps users get quick answers without waiting for email replies.
6. Integrations
GetResponse offers 250+ integrations with popular apps and services. Seamlessly connect GetResponse with platforms like WordPress, Shopify, Facebook, Zapier, and Salesforce.
Sync contacts, share campaign data, and trigger automation across tools. Integrations help streamline workflows and expand functionality.
GetResponse has integrations for email, webinars, chat, SEO, analytics, e-commerce, and more. API is available for custom connections.
Mailchimp integrates with 700+ applications through their own API and partnerships. Connect to crucial marketing, sales, and e-commerce stacks.
Key integrations include CRMs, email, social media, payment systems, website builders, analytics tools, and more.
Pre-built connectors make it easy to get Mailchimp working with other business apps you rely on. Expand capabilities.
With around 3x more integrations, Mailchimp is the winner for connectivity. Their extensive app and API connections enable robust, diverse workflows.
7. Pricing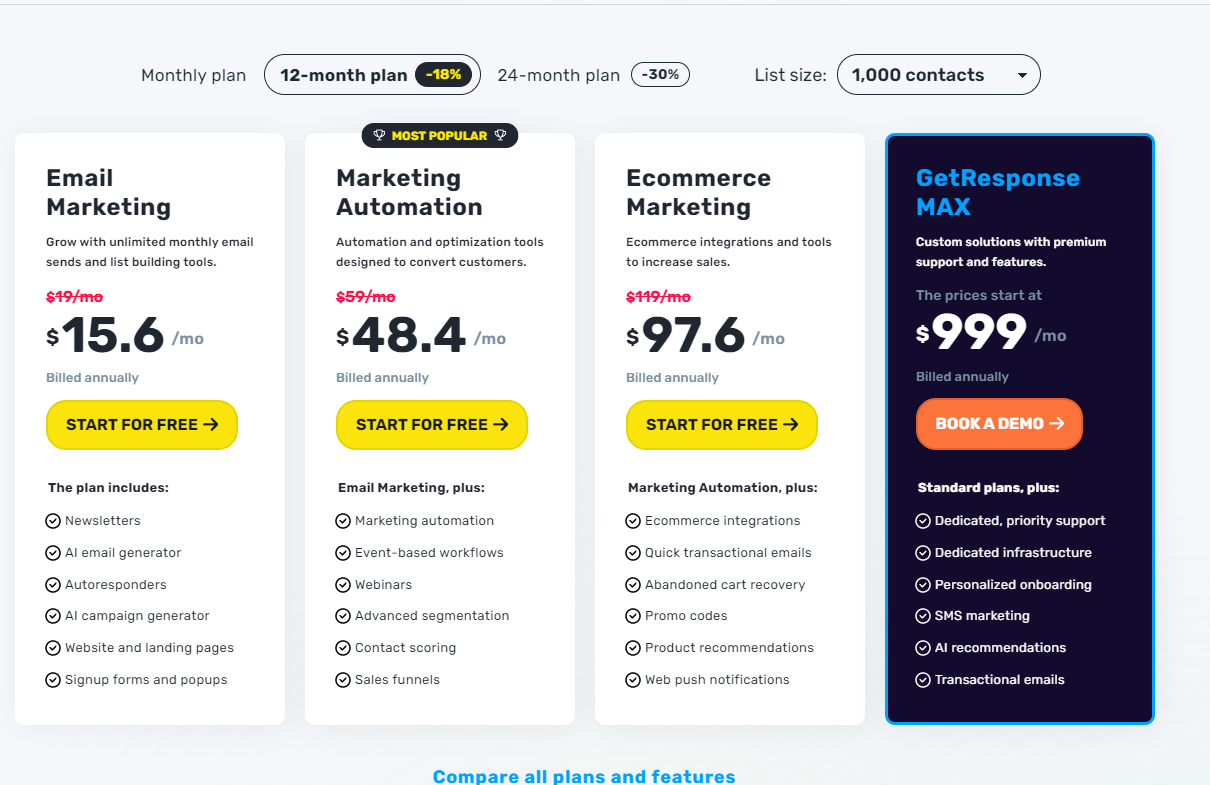 GetResponse offers 4 paid plans with prices ranging from $15.60 – $999/month based on contacts, features, and usage.
The Basic Email Marketing plan is good for starters with up to 1,000 contacts and basic email marketing tools. The Marketing Automation plan supports 10,000 contacts and adds automation workflows.
The E-commerce and GetResponse MAX plans are ideal for advanced users with features like webinars, landing pages, SMS, and multi-user access. GetResponse offers a 30-day free trial.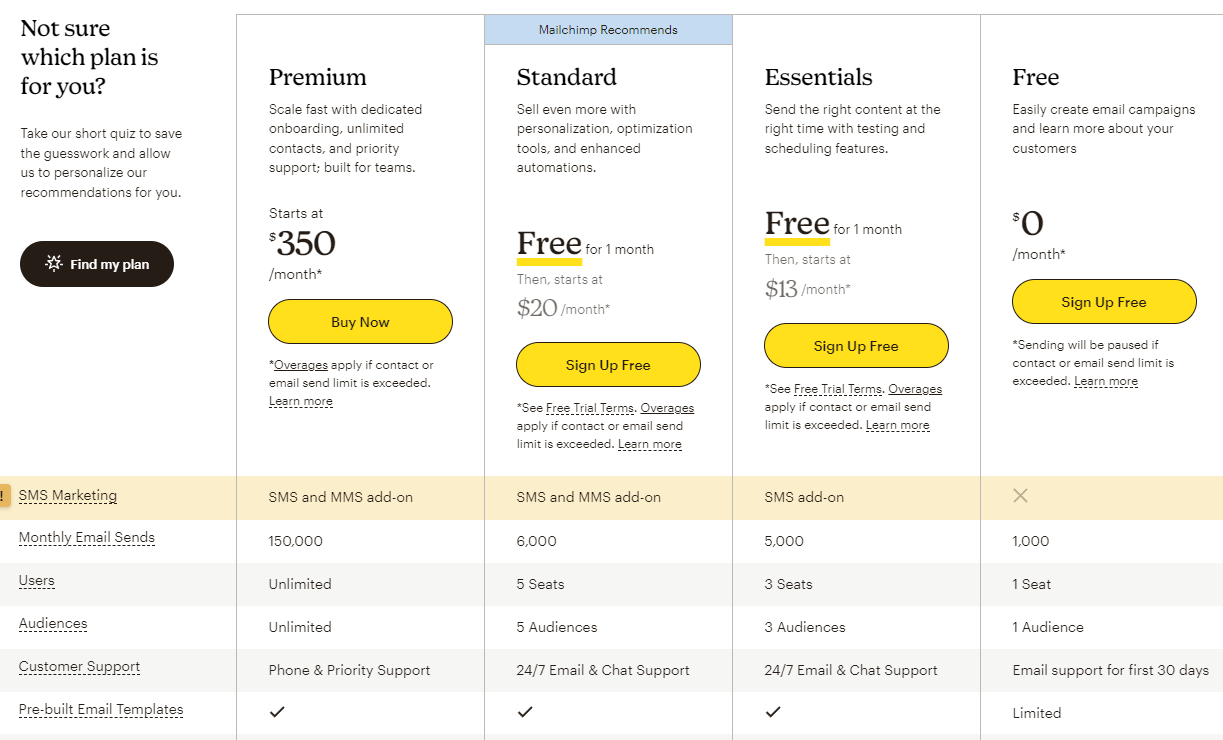 Mailchimp has 3 paid tiers: Essentials at $13/month, Standard at $20/month, and Premium at $350/month billed annually.
Lower tiers are suitable for small businesses. Advanced and Premium add powerful enterprise features like journey builder, workflow automation, and advanced analytics.
The free plan lets you send 1,000 emails per month with basic automation. Overall, Mailchimp offers cost-effective plans.
For those with smaller lists under 10K contacts, Mailchimp's lower pricing tiers provide better value. They offer more features per dollar, especially with the free plan option.
8. Reviews and Reputation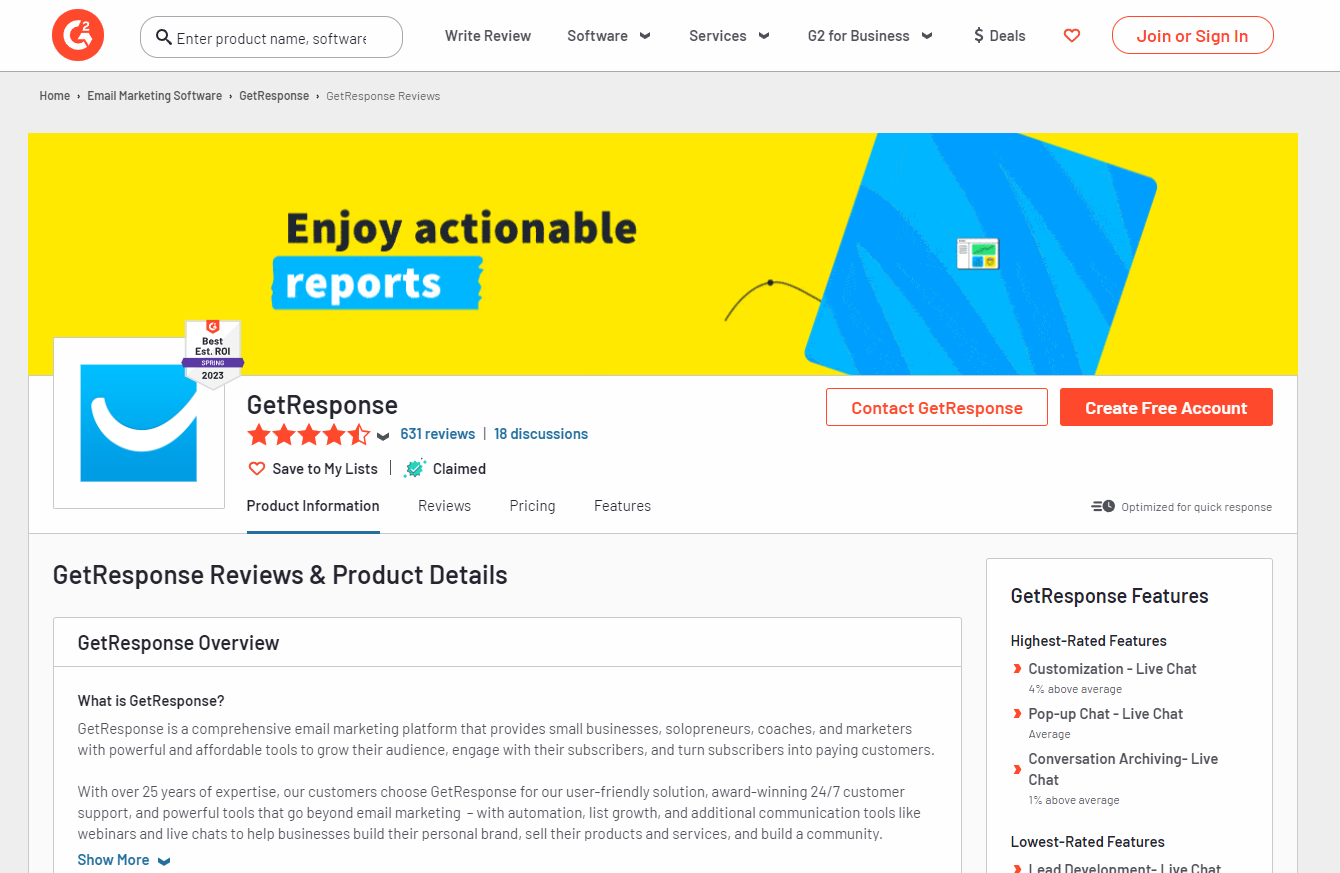 GetResponse earns positive reviews for its ease of use, automation features, and quality support. Users praise the intuitive drag-and-drop editor and pre-designed templates that make getting started easy.
Some users feel the pricing is high compared to competitors. Occasional issues with deliverability are also cited in reviews. But most agree that GetResponse is a great choice for small business email marketing.
On platforms like G2Crowd and Capterra, GetResponse holds high ratings around 4.5 out of 5 stars. See GetResponse Reviews.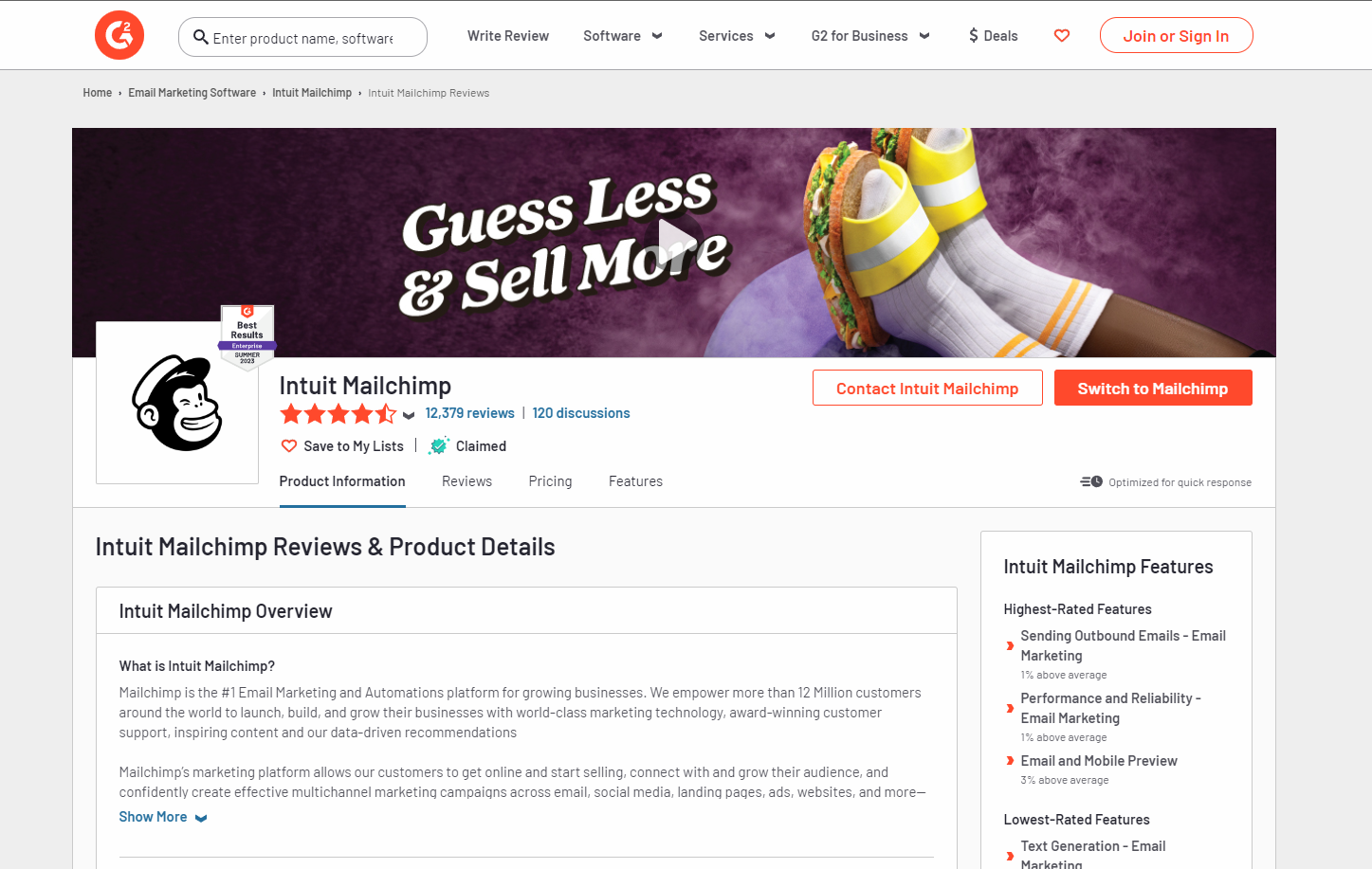 Mailchimp enjoys stellar reviews for its free plan, ease of use, templates, and automation capabilities. Many reviewers comment on how user-friendly Mailchimp is.
Some users feel customer support leaves room for improvement. A few also cite frustrations with random account suspensions. However, overwhelmingly, feedback on Mailchimp's features and usability is positive.
Mailchimp is highly rated on sites like Capterra and G2Crowd, with average reviews around 4.5 out of 5 stars. See Mailchimp Reviews.
Winner: Tie
Both platforms receive consistently excellent feedback on core email marketing features and usability. Users highlight ease of use along with automation and templates as standout strengths for both GetResponse and Mailchimp.
9. FAQ's
What is the maximum number of contacts on GetResponse's free plan?

GetResponse does not offer a free plan. The entry-level paid plan supports up to 1,000 contacts.
Does GetResponse offer opt-in forms?

Yes, GetResponse provides customizable opt-in forms to help grow your subscriber lists.
Can I connect GetResponse to my WordPress site?

Yes, GetResponse offers seamless integration with WordPress for contact syncing, lead capture forms, and campaign management.
How long does GetResponse support and training last?

GetResponse offers free onboarding training along with ongoing webinars, resources, and 24/7 support.
What features are included in Mailchimp's free plan?

Mailchimp's free plan includes basic email and automation for up to 2,000 contacts.
Does Mailchimp offer A/B testing?

Yes, Mailchimp has A/B testing capabilities to optimize email content.
Can I switch to annual Mailchimp billing for a discount?

Yes, annual billing provides a discount over monthly plans. Discounts increase on higher-tier paid plans.
Is it easy to transfer my list to Mailchimp from another provider?

Mailchimp makes it simple to import contacts from other email platforms via CSV upload.
Final Thoughts
GetResponse is a great choice for small businesses wanting an easy-to-use email marketing platform with powerful automation and landing page creation capabilities. The drag-and-drop editor and pre-designed templates make it beginner-friendly. GetResponse is ideal for those wanting to not just send emails, but also generate leads through tools like webinars.
Mailchimp is the leader for a reason – it enables powerful email marketing and automation with minimal effort. The intuitive interface, pre-built templates, and integration ecosystem make it a go-to tool, especially for early-stage businesses. Mailchimp is perfect for anyone wanting reliability, deliverability, and ease of use.
You may also be interested in checking out some Mailchimp alternatives to help with the evaluation process.
Evaluating your specific needs and priorities will lead you to the right email marketing platform for your business. Please leave any questions in the comments and I'm happy to provide personalized guidance to help you make the best choice!