Choosing the right website builder is one of the most important decisions a business owner will make when establishing their online presence. Wix is one of the most popular options with two powerful builders: Wix ADI and Wix Editor.
Wix ADI is an AI-powered web design platform that creates sites for you, while Wix Editor gives you total control to build your site from scratch. For entrepreneurs and small business owners, the choice between automation with Wix ADI or customization with Wix Editor can be difficult. The right platform must align with your business needs, capabilities, and goals.
In this comprehensive Wix ADI vs Wix Editor comparison guide, we evaluate Wix ADI and Wix Editor across key criteria, such as ease of use, design capabilities, and built-in features to help you determine the better choice for your business website.
1. Understanding the Basics
Wix ADI
Founded in 2017 by Wix as part of their website builder platform
Uses artificial design intelligence and machine learning to automatically build sites
Currently powers over 100 million websites for businesses, bloggers, artists, and more
Considered a leader in AI web design with over 200 million users of Wix products
Wix Editor
Launched in 2006 by founders Avishai Abrahami, Nadav Abrahami, and Giora Kaplan
Allows users to fully customize site design and layout
Powers over 200 million websites globally as Wix's flagship website builder
The #1 website builder in the world with 129 million registered users as of 2022
Both Wix website builders have strong market positions, global user bases in the hundreds of millions, and active online communities. This popularity speaks to their capabilities in meeting the diverse needs of website owners worldwide.
2. Ease of Use
Wix ADI provides an incredibly simple user experience focused on automation. The intuitive dashboard has clean menus and prompts to guide you through the site-building process.
With ADI, users don't need any design or technical skills. You simply answer a few questions about your business and preferences. ADI then automatically generates a customized website for you in minutes based on AI technology.
The platform is beginner-friendly with no learning curve. No coding or manual customization is required. The automated features allow anyone to make a beautiful, functional website quickly.
Wix ADI also optimizes and updates your site for you over time based on your usage and behavior data. The AI continually refines the design and on-page elements to improve conversions.
Overall, Wix ADI offers an effortless, hassle-free website-building experience through AI automation. The intuitive interface and lack of manual customization make it ideal for beginners.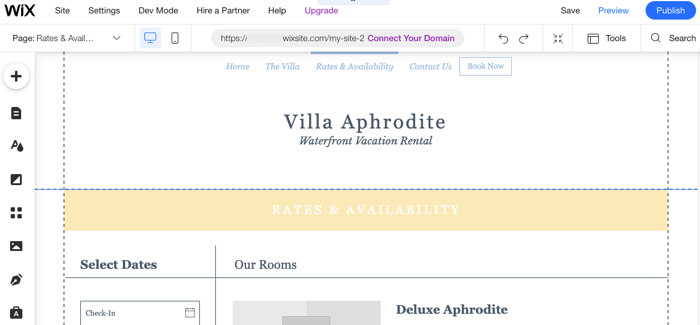 Wix Editor provides much more design flexibility and customization capabilities compared to ADI. However, this means the user experience involves a steeper learning curve.
The editor interface features a wealth of menus, tools, widgets, and settings to build your site. New users may find the overwhelming options difficult to navigate at first.
Drag-and-drop tools allow you to manually place elements, but optimizing layouts and design details takes practice. Coding knowledge is not required but remains an option for advanced customization.
With Wix Editor, users control all aspects of the website design process. But this means a greater time investment to learn the platform and develop site-building skills to create your Wix Editor website.
The expandable capabilities and ability to use Wix Code accommodate users with varying expertise. Yet maximizing the editor's potential requires patience through an involved learning curve.
Wix ADI creates the least friction in getting an attractive, functional site launched quickly. That's why Wix ADI is the clear winner for the easiest use, especially for beginners. Once you create your Wix account, the AI automation eliminates the learning curve and manual effort of the Wix Editor. You get a unique and functional website in just minutes. If you prioritize speed and simplicity over customization, Wix ADI is the superior choice.
3. Design and Customization
Wix ADI provides professionally designed templates optimized for your business type. Users can browse template categories like restaurants, fashion, photography, and more.
The AI then fully builds and populates your site design using your chosen template, integrated with your content. You cannot manually customize the template's layouts, colors, fonts, etc.
The Wix ADI team continually improves the template designs. However, users have no direct control over the look and feel. The focus is AI-automated site creation vs. customization.
Wix ADI does allow adjusting some elements like images, text, and menus after site creation. However, modifications are limited compared to true custom design platforms.
The ADI sites are optimized for mobile right from the automated design process. You get a responsive site working nicely on mobile devices without manual customization.
The Wix Editor offers hundreds of designer-made templates across over 60 industries from blogs to restaurants to photography and more.
Users have full control over customizing every design element of the template from layouts, colors, fonts, sizing, styling, and more. You can deeply customize the look and feel to match your brand.
Flexibility is a major benefit when using Wix Editor design. Expert users can tweak CSS and HTML code. You can create custom animations, effects, and dynamic content entirely from scratch as desired.
The Wix Editor also automatically makes your site mobile-friendly. You can then further customize and optimize the mobile experience using the dedicated mobile preview and editing tools.
For maximum design flexibility and customization, the Wix Editor is the clear winner. Wix ADI's automation limits creative control compared to the expansive options within the Editor. For professional-grade design customization matching your brand, the Editor is superior.
4. Features and Functionality
Blogging Tools
Wix ADI provides basic blogging functionality for users looking to quickly add a blog to their site.
The ADI setup process asks about your blogging needs. You can choose blog post categories like "news," "tips," or "updates" for the AI to automatically apply.
The system creates a blog page with intelligently placed content sections, categories, and images. You can start writing and publishing posts.
However, customization options are limited. There are only a handful of pre-made blog template designs. You cannot modify layouts, styles, or functionality beyond the basics.
Wix ADI also auto-applies SEO optimizations for your blog posts. But you have no manual control over metadata, URLs, etc.
Overall the ADI blogging features cater to beginner bloggers needing a fast, simple blog site. However, advanced users may feel too constrained.
Wix Editor provides extensive blogging capabilities for users with advanced needs.
You have total design control when building your blog site section in the Editor. Customize and arrange blog pages, sidebars, styling, graphics, and more.
Hundreds of blog template options include features like author pages, comments, email subscriptions, pop-up forms, and post schedules.
The Editor offers SEO settings for blog content as well. Manually customize titles, meta descriptions, alt text, URLs, and structure data.
Other capabilities include blog post versioning, visibility settings, customizable RSS feeds, and integration with blog analytics apps.
For professional bloggers or companies, the Wix Editor accommodates customizable, feature-rich blogging integrated with other site areas.
With its expansive customization options and advanced feature set, the Wix Editor wins for blogging capabilities over the simpler ADI tools. The Editor provides the flexibility professional bloggers need.
E-commerce Capabilities
Wix ADI provides simple e-commerce functionality for users to quickly set up a store.
During site creation, ADI asks about your products, inventory, and preferences. It then auto-builds an online store section with checkout integrated.
The store includes automated elements like product pages, carts, shipping calculators, and support for payment methods like PayPal.
However, Wix ADI offers limited design templates and customization for stores. You cannot configure advanced settings, customize pages or flows, or integrate external fulfillment services.
Store management capabilities are also basic. You can add new products and change pricing, descriptions, and inventory. However, reporting, customer segmentation, and other advanced features are not included.
Overall, ADI ecommerce suits very simple online shops. However, users needing advanced store customization and management should use a more flexible platform.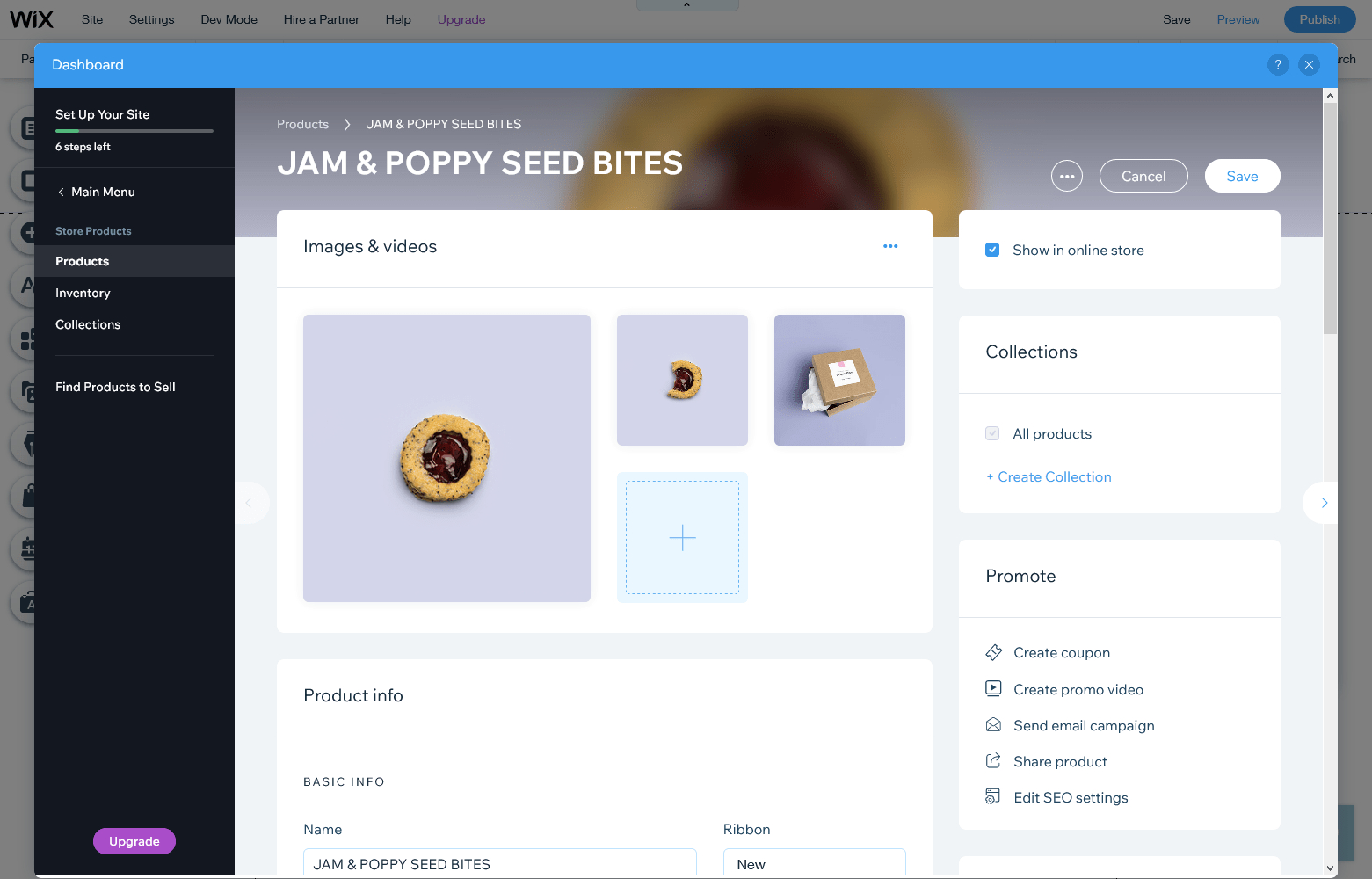 The Wix Editor provides the same ecommerce features to customize and manage an online store.
You have full control over the store design, including product pages, categories, cart, checkout process, and more. Link store components across your complete website.
Robust options like loyalty programs, user reviews, tax and shipping management, and omnichannel inventory sync are supported.
Dozens of professional store templates suit any industry, whether retail, fashion, auto parts, makeup, electronics, and beyond.
Wix Editor also integrates with shipping carriers, payment providers like PayPal and Stripe, and CRM and accounting tools.
Powerful analytics provide actionable insights into your store's performance and customers. Automated messaging converts more shoppers.
For advanced users, the Wix Editor delivers customizable, integrated e-commerce stores with the features needed to succeed online.
When it comes to SEO features, Wix Editor offers far superior e-commerce tools compared to Wix ADI's basic stores. With the Editor, you can fully customize and manage a store aligned with your brand and industry to unlock your business potential.
SEO Tools
Wix ADI provides basic SEO Wiz to help with page optimizations when automatically building your site. It helps you manage seo features for your business or personal websites.
The ADI setup asks about target keywords. The AI then applies relevant keywords in page titles, headings, URLs, alt text, and site content where applicable.
ADI also auto-generates page metadata like descriptions and schema markup to help search engines understand your content.
However, there is no manual control over SEO strategies. You cannot customize titles, and metadata, add XML sitemaps, or insert structured data yourself.
Nor can you integrate SEO tools like Google Analytics, Search Console, or optimization plugins with an ADI site.
So while ADI applies SEO basics, advanced users have limited options to customize and analyze SEO performance.
The Wix Editor gives full control over custom SEO strategies to maximize search visibility.
You can manually customize on-page elements like page titles, meta descriptions, headings, image alt text, and URL slugs yourself.
Additional capabilities include adding XML sitemaps, structuring data markup, inserting schema.org microdata, and more.
The Editor lets you integrate analytics like Google Search Console from the Wix Marketplace to monitor metrics like clicks, impressions, rank, and traffic sources.
You can install SEO apps from the App Market to further optimize page speed, site indexing, local SEO, and additional capabilities.
For advanced SEO needs, the Wix editor lets you have full authority over custom SEO initiatives to optimize your web pages and manage specific URL pages.
This is yet another of the Wix Editor pros. The Wix Editor surpasses the artificial design intelligence for SEO features, giving users complete control over search optimization strategies. The Editor lets you maximize search visibility beyond the basic auto-SEO of ADI.
Integrations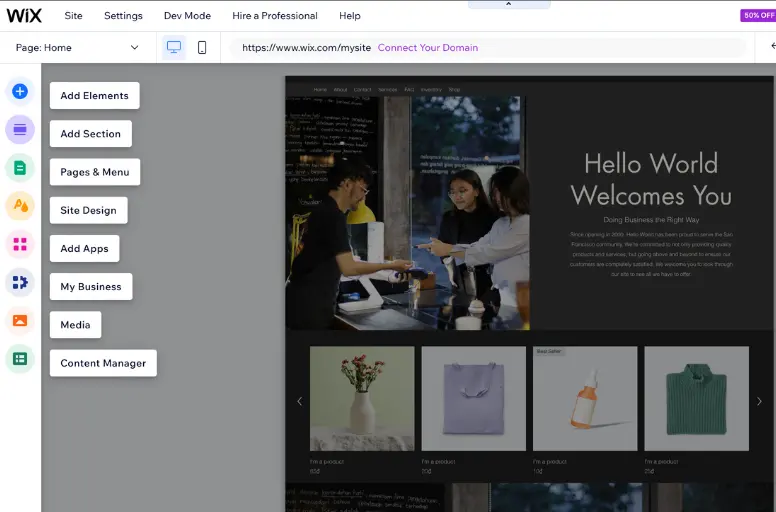 Wix ADI offers limited abilities to integrate third-party apps and services with your site.
A handful of integrations are automatically set up depending on your site type, such as Google Maps for service businesses or Instagram feed for photographers.
However, ADI currently does not allow manual installation of applications from the Wix App Market or other external platforms.
The only supported integrations are those automatically added by the AI during the site-building process based on understanding your business type.
This restricts the ability to connect custom platforms like email marketing, live chat, appointment booking, and other tools site owners often require.
While ADI sites include common baseline integrations, expanding functionality through additional apps and services is not possible without migrating to Wix Editor.
The Wix Editor enables robust integration with external apps and services to expand site capabilities.
You can browse and install hundreds of applications from the Wix App Market across categories like e-commerce, marketing, communications, management, and more.
Popular integrations include email marketing platforms, live chat and messaging apps, booking services, cloud storage, social media management, and productivity tools.
The Editor also lets you add custom code or iframes to connect niche third-party tools not available in the App Market marketplace.
With open flexibility to mix and match external services, Wix Editor sites can achieve virtually any required functionality through integrations.
The Wix Editor is the clear winner for its extensive integration capabilities vs. Wix ADI's closed ecosystem. Only the Editor provides the flexibility to customize site functionality with any required apps, services, and external tools.
Analytics and Reporting
Wix ADI provides basic insights into your site's performance through the built-in analytics dashboard.
The dashboard shows high-level metrics on visits, unique visitors, bounce rate, visit duration, and traffic sources. You can filter data by date ranges or traffic types.
However, only limited customization is possible. You cannot add goals, create custom reports, segment visitors, integrate other analytics tools, or access raw data.
ADI analytics cover just the essentials. There are no options for deeper insights through custom funnel analysis, advanced reporting, heat/scroll maps, or additional analytics connectors.
For business owners needing only a general picture of their site and traffic, ADI analytics are sufficient. However, multiple limitations exist for advanced analysis.
The Wix Editor provides robust, customizable analytics integrations for deeper site insights.
You can install Google Analytics, Facebook Pixel, and other trackers to collect extensive visitor data and create detailed reports.
Capabilities include custom dashboards, goal and conversion tracking, segmenting users, analyzing behavior flows, email and campaign reporting, and more.
The Editor also supports integrating analytics tools like Hotjar, Mixpanel, Pingdom, and others to collect specialized insights as needed.
Exports, APIs, and raw data access enable the building of custom reports and feeding insights across other platforms. Users are fully empowered to analyze site performance at scale.
For advanced analytics needs, the Wix Editor delivers the flexibility and customization required.
With its greater integration capabilities and customization options, the Wix Editor clearly surpasses Wix ADI for analytics and reporting power. Only the Editor provides the deep insights many businesses need.
5. Website Performance
Website Speed and Load Times
Wix ADI builds websites optimized for speed right from the automated design process.
ADI sites use lightweight code, compress images, and leverage browser caching to optimize pages for fast loading.
The sites score well in speed tests like Google PageSpeed Insights and Pingdom Website Speed Test, often achieving scores of 90+ out of 100.
ADI also automatically configures sites to load quickly on mobile devices, which is key as mobile accounts for over half of web traffic today.
However, you cannot manually customize speed optimization settings like enabling gzip compression, minifying CSS/JavaScript, or using a CDN.
Nor can you integrate third-party speed optimization plugins found in the Wix App Market. ADI lacks the flexibility to manually speed up sites further.
The Wix Editor gives full control over optimizing website speed through various custom tools.
You can manually compress images, minify code, optimize caching, enable gzip compression, and leverage other best practices to speed up your pages.
Dozens of speed-focused apps can also be added from the App Market, like optimization suites, CDN integrations, and image optimizers.
The Editor's performance analytics tool provides actionable speed insights to improve page load times based on real visitor data.
For impatient web users expecting sites to load instantly, the Wix Editor provides advanced speed optimization flexibility that ADI lacks.
Winner: Tie
Wix ADI and the Wix Editor deliver similarly excellent load speeds out of the box. One of the Wix ADI pros is that it uses automated speed optimization while the Editor offers more customization. Both are good options for fast-loading websites.
Website Reliability and Uptime
Wix ADI websites are hosted on Wix's servers which aim to provide excellent uptime and reliability.
Their infrastructure uses load balancing, redundancy, and security measures to maintain maximum site availability.
Uptime stats are not publicly reported, but users generally report consistent uptime with minimal downtime incidents affecting their ADI sites.
However, ADI site owners cannot select different hosting plans or change servers. You must use Wix's hosting infrastructure without control or customization.
This limits your ability to implement robust disaster recovery measures across multiple regions or providers. ADI's reliability fully depends on Wix.
The Wix Editor gives users more flexibility and control over website hosting and reliability.
You can choose to host on Wix's managed servers or use external hosting providers. Options exist for specialized or geo-targeted hosting if desired.
Third-party hosting also allows leveraging CDN services like Cloudflare for caching content across servers worldwide to improve performance and redundancy.
For mission-critical sites, users can implement full disaster recovery plans across multiple hosting providers and global data center regions.
The Editor provides greater website reliability control versus ADI's fixed hosting infrastructure. Users can customize environments to meet their specific uptime needs.
While both platforms deliver excellent uptime from Wix, the Editor's flexibility to use external hosting and infrastructure gives it the advantage. Users can customize reliability configurations beyond ADI's fixed servers.
6. Customer Support and Community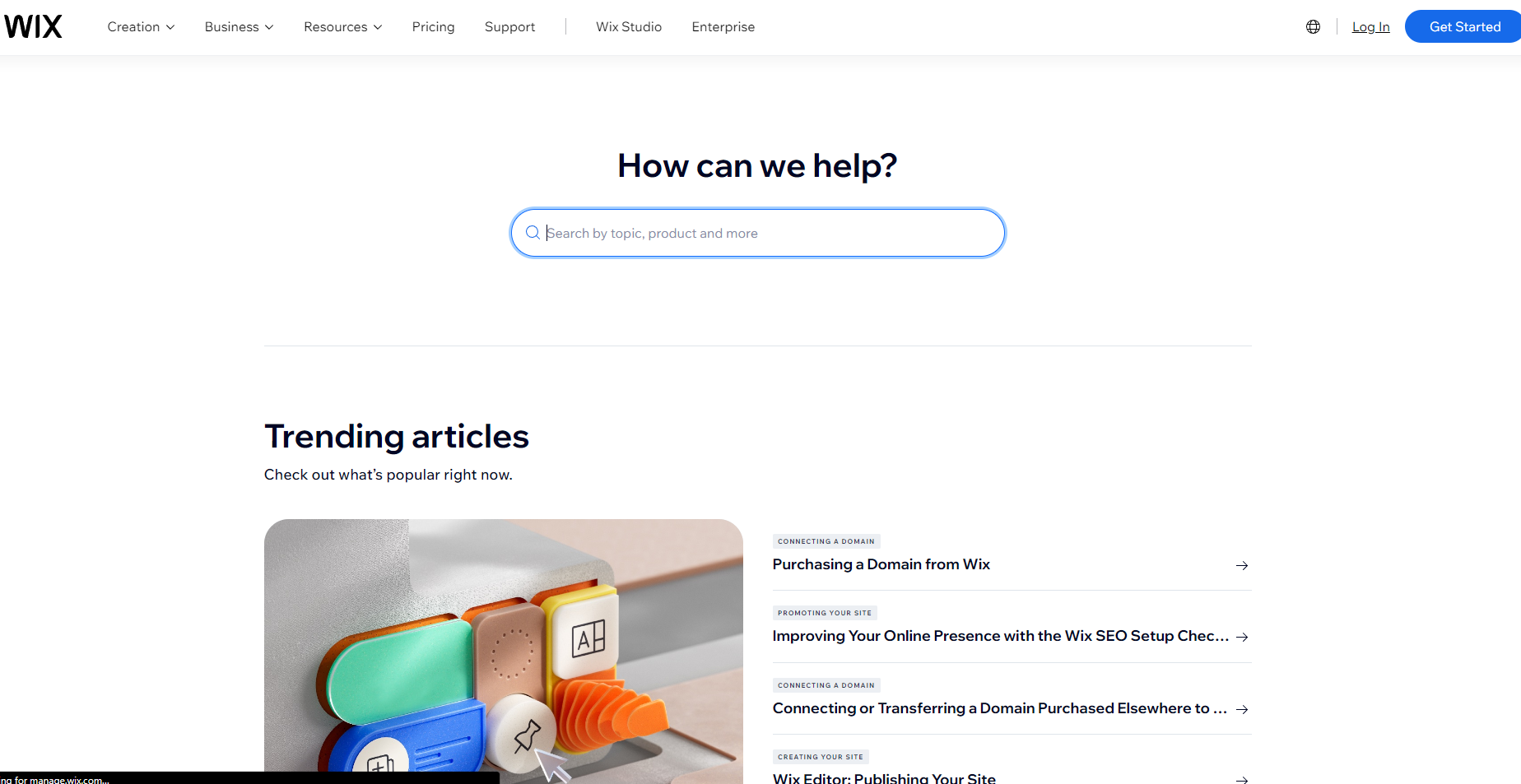 Wix ADI provides standard Wix customer support options via email, live chat, and phone. Support is available 24/7 to assist ADI users.
However, the broader Wix user community centered around the Editor may offer limited help for ADI's unique AI site-building capabilities.
The Wix Editor Facebook group does not focus on ADI. And there are currently no active community forums specifically for ADI users.
This can leave ADI users dependent on Wix's direct support for assistance. Troubleshooting expertise from other users in a community forum is not as available.
The Wix Editor has a wide range of customer support and community options to leverage.
Wix offers standard email, live chat, and phone support. Users can also access an extensive knowledge base with DIY help articles and videos.
Being Wix's flagship product, the Editor has an engaged user community across platforms like Facebook groups, Reddit, and dedicated support forums. These provide help troubleshooting site issues and guidance in building new features.
Between official Wix support and help from experienced users in the Editor community, multiple assistance options exist.
With regard to customer support, Wix has stronger user support for its Editor compared to the ADI. ADI users are more limited to direct help from Wix, while Editor users can also leverage community knowledge and expertise.
7. Pricing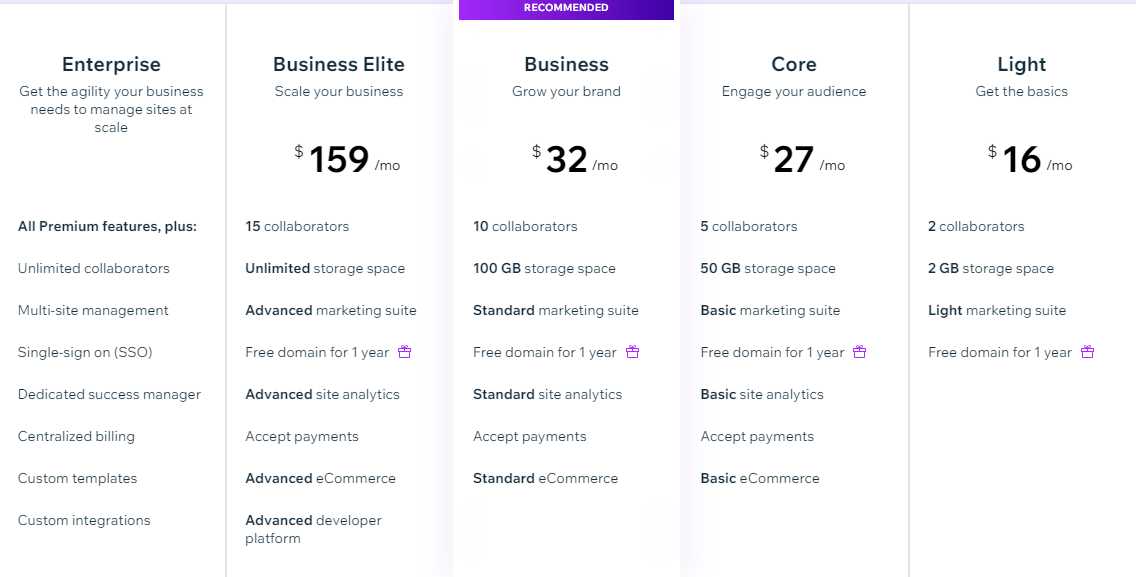 Wix ADI is priced on a subscription model based on the features and services needed for your site.
Plans range from $16 – $159 per month with annual billing. Key factors determining monthly cost include:
Number of pages
Amount of storage space
Volume of traffic
Features like e-commerce or booking
ADI pricing is straightforward as the plans cover hosting, support, essential integrations, and automatic site updates.
However, upgrades are required to unlock more advanced capabilities by switching to the Editor. ADI itself offers limited flexibility within its closed ecosystem.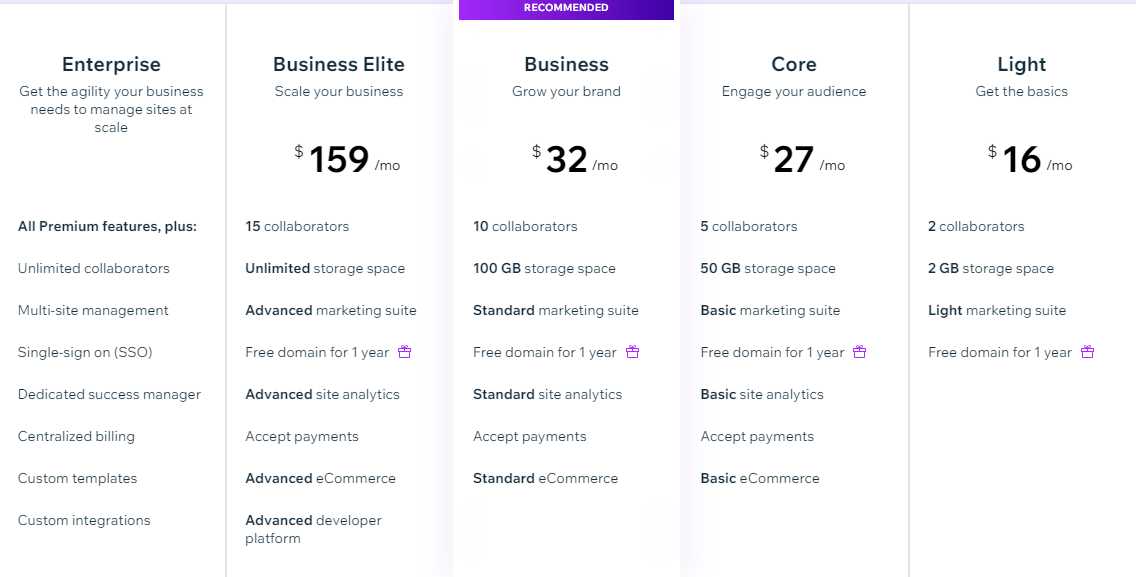 The Wix Editor is priced similarly based on features but offers far greater room for growth.
Plans range from $16 – $159 per month with annual billing. Storage, bandwidth, integrations, and other factors determine cost.
Importantly, upgrading your plan unlocks additional capabilities as your needs evolve – from basic brochure sites to advanced e-commerce stores. ADI's upgrades move you to the Editor.
The Editor also provides a wider range of value-added products like Site Booster to further optimize speed. Various professional tools and services can incrementally expand functionality.
For users wanting to scale up their capabilities over time without fully redeveloping their site, the Editor offers more headroom within Wix's product ecosystem.
The Editor wins for pricing with its smoother upgrade path as needs grow, while ADI requires migrating platforms. The Editor also provides more mix-and-match options for adding professional features.
8. Reviews and Reputation
Wix ADI earns strong reviews for its ease of use and automated site-building capabilities.
Users praise how ADI requires no coding or design skills to get a good-looking, functional site up quickly. The AI site creation is seen as innovative and convenient.
However, many reviews cite the lack of customization as a drawback. Without template control or add-on integrations, ADI sites can feel generic and restrictive.
There are also complaints about the inability to export ADI sites or access codes. This "lock-in" makes it difficult to migrate an ADI site elsewhere later.
Overall, ADI reviews are mixed. Its simplicity and automation win praise. But serious users ultimately feel too limited.
Reviews of the Editor highlight its design flexibility and extensive features as major benefits.
The customizable templates, drag-and-drop editor, and wide range of third-party apps receive positive feedback for empowering user creativity.
Another perk noted across many reviews is the Editor's SEO optimization capabilities for improving search visibility.
However, some find the Editor interface overwhelming at first due to its deep toolset. A DIY learning curve exists.
Critical reviews also cite high renewal prices after the first year once introductory discounts expire.
But in general, expert users praise the Editor for facilitating advanced, integrated sites with few limits.
The Editor wins for reputation with more consistently positive reviews, especially from professional users. While ADI's simplicity appeals to some, ultimately the Editor's customization capabilities make it more powerful.
9. FAQ's
What skills do I need to use Wix ADI?
No design or technical skills are required. ADI's AI builds the site for you automatically. You just provide your business information.
Can I customize my ADI site after it's created?
Customization is very limited. You can modify some text and images, but cannot change templates, layouts, fonts, colors, etc.
Does ADI integrate with other apps and services?
No, ADI does not allow installing third-party integrations. You are restricted to the default integrations set up automatically based on business type.
Can I easily migrate my ADI site to another platform later?
No, exporting your ADI site is not possible. You are locked into Wix's ecosystem with limited portability.
How much does Wix ADI cost?
ADI plans cost $16 – $159/month, depending on on-site features, traffic volume, storage space, and other factors.
What skills do I need to use Wix Editor?
Some website design knowledge is helpful but not required. The drag-and-drop editor simplifies customization for non-experts.
Can I integrate other apps like email marketing or live chat?
Yes, you can install hundreds of third-party apps from the Wix App Market to add advanced features.
How customizable are the Wix Editor templates?
Templates are completely customizable – change layouts, design, fonts, colors, styling, and functionality as desired.
Does the Wix Editor provide SEO tools?
Yes, you have full control over SEO strategies like metadata, URLs, sitemaps, structured data, and analytics integrations.
What is the pricing for the Wix Editor?
Plans range from $16 – $159 per month. Pricing depends on desired features, traffic, storage space, and the number of domains.
Final Thoughts
Wix ADI is the right choice if you want a professional website built automatically with minimal effort. The AI site creator is perfect for beginners with no web design or technical skills. ADI produces great-looking, mobile-friendly sites optimized for core functionality like blogging, basic e-commerce, or simple business brochures. The tradeoff is limited design customization and the inability to expand functionality through third-party integrations. But for basic sites that just work, ADI delivers with incredible ease.
Wix Editor is ideal for users wanting maximum design flexibility and advanced features. The customizable templates, drag-and-drop editor, and abundant integrations empower you to craft a highly customized site aligned with your brand and capabilities. While the Editor has a steeper learning curve, its expansive toolset and creative freedom enable building sophisticated, scalable sites for demanding needs. If you envision an integrated online presence with unique design, complex functionality, and room to grow, the Editor is the superior choice.
Choosing the right website builder is critical for bringing your digital presence to life. Consider your business goals, capabilities, and stage of growth when deciding between a user-friendly Wix ADI and a powerful Wix Editor. Have any additional questions? Please ask in the comments – we're happy to provide guidance to help you make the perfect platform choice!