A logo is crucial for many reasons. First, it grabs the attention of your visitors and helps you make a solid first impression. But more than that, it's the foundation of your brand identity.
You'll need a unique and memorable logo design for your business or personal brand that will make it easier for your audience to recognize your business and help you foster brand loyalty. These days, there are easy-to-use tools for creating high-quality logos without learning how to code.
One such tool is Turbologo. 
Continue reading this Turbologo review to find out who Turbologo is good for, what its functionalities are, pros and cons, and how good the support team is.
Ron's Thoughts
One of the reasons Turbologo is such a good choice for logo design and creation is its versatility and simplicity. I especially enjoyed using the countless high-res PNG and JPEG resources that make the end result perfect when combined with the customizability offered by this logo creation tool. You'll be able to create a logo in just minutes with either colored or transparent backgrounds!
Biggest Pro:

Speedy and Easy Logo Creation

Biggest Con:

Lack of Free Logo Download

Annual Discount:

Yes - 70% Off

Price:

Starts at $16 for 3 Months

Promotion:
Is Turbologo Worth it?
Is Turbologo worth the cost? Absolutely! It's a simple-to-use yet extremely powerful tool that makes logo creation easy and fast.
Turbologo is a simple-to-use yet extremely powerful tool that makes logo creation easy and fast, helping you create your own unique logo in just minutes.
Over 50k companies use the logo maker globally, and with it, you'll have a unique, high-quality company logo created in just minutes.
It's better than learning how to create logos yourself or hiring a graphic designer because you only need a few steps to see results.
After all, no designer makes even the most basic sketches for free – but you'll get that with this powerful online logo creator.
There's no lengthy learning curve or high costs to get a logo for your business or personal brand.
Check out some of the cool designs made in just minutes using Turbologo's online logo maker:
To get started creating your own logo, sign up on the website and provide your company name and industry, as well as the colors and symbols you like.
The Turbologo logo maker will inspire you to create fantastic custom logo designs for your brand kit. In addition, it costs even less or half-price than you would spend on a paid logo designer.
Who is Turbologo Good For?
Turbologo is suitable for small businesses and large corporations alike. In addition, it's ideal for freelancers, startups, and even individuals looking to build a personal brand.
That's anyone who wants a simple and affordable way to design and generate high-quality custom logos without having to spend hours of their time trying to figure out how graphic design works.
Turbologo Functionality
It's time to really get started with this Turbologo review. Let's take a look at some of this logo maker's features: 
1. Ease of Use
Turbologo is designed to be extremely easy to use. You do not need to be a web developer or an in any similar services of the logo creation process to have many different logo options and a well-balanced logo.
With just a few clicks of the mouse, you can generate dozens of stunning logos for your brand.
Here are the steps to get started:
Step #1: Sign Up
It takes just a few minutes to get started. Sign up on the website fill in the required details, including:
Your company name
Slogan (optional)
Company industry
Step #2: Choose Color Palettes
Once you've signed up, you'll be taken to a page where you can choose up to 3 color palettes as your color inspiration.
Step #3: Choose Icons to Create Logos
If you're not yet ready to make your choice, you can skip this step and move on to the next one, which involves choosing up to 5 icons for your logo.
The Turbologo logo maker uses the information you provided to help you find the best logo style, colors, icons, and font combinations for your business or personal logo. 
The easy-to-use design tool makes it simple for you to choose a unique template that you will love – and all it takes are a few clicks of the mouse.
Step #4: Generate Logo
Once you're done, click the "Generate Logo" button, and you'll be presented with dozens of stunning logo results to choose from.
Here's an example of the types of logos generated for "Starfleet Academy":
Step #5: Edit Logo
Choose the logo that appeals to you the most, save it, and you can then edit it to match your brand and style.
Once you click the Edit button, you'll be taken to the dashboard with a simple editor where you can change different elements of your logo, such as:
The icons
Text
Shapes
Background, etc.
You have to click on an object to change its properties or double-click to edit the text.
Once you're happy with your design, click "Save," and that's it. You've created a professional-looking logo for your personal or business brand!
Step #6: Download or Share Your Own Logo
You can download your logo by clicking the blue "Download" button on the top right-hand side of the page.
You get unlimited instant downloads of high-resolution files without needing to prepare layouts and even a final design.
No extra charges for re-downloading or editing any of your previously created logos.
Alternatively, you can share the logo with anyone on Twitter, Facebook, and VK directly within the dashboard.
2. Easy-to-Navigate Dashboard
Turbologo has an intuitive dashboard that is easy to navigate, even for users with zero logo creation experience.
On the left-hand side of the page, you'll see the following tabs:
Main Menu
Icons
Shapes
Text
Background
Brandkit
Templates
Main Menu: The main menu has the following links:
Home: This takes you to the Turbologo homepage.
My Logos: This link takes you to the page with all your saved logos.
Create a Logo: Click this to start creating another emblem.
Support: Quickly connect with customer support from your dashboard via chat.
Payments: This page is where any prices made will reflect.
Account: You'll find all your account information on this page.
Language: Choose from various languages, including English, Spanish, Dutch, Portuguese, Italian, and French.
Icons Tab: On the dashboard, you'll also see a tab for "Icons," which lets you choose icons for your logo from a wide range of carefully curated options.
You'll find a lot of suggested icons, and you can also search through the library according to different categories and keywords.
Shapes Tab: Here, you can choose elements such as:
Shapes
Lines
Frames
Containers
Ornaments, etc.
Text Tab: Choose from a wide range of popular fonts so that your logo text is more aligned with your brand for consistency.
Background Tab: This section lets you choose a logo color that matches your brand and preferences. There are tons of options to choose from, and you can also select your color from the palette.
This feature allows you to choose a different color background for your design and see the changes in real-time, as shown in the image below:
Brandkit: If you purchase the "Business" package, you'll have access to the Brandkit with different tools to help you build a strong brand identity.
This Business package includes tools for the creation of:
Brand Identity: Business Plan subscription gets your original logo, as well as a transparent one, and others on a black, grey, and white background or different backgrounds in final designs that would suit your business.
Social Covers and Profiles: Get logos for social covers and social profiles, including Facebook, Twitter, Etsy, VK, YouTube, and LinkedIn.
Watermarks: You can get your logo as a watermark (original or greyscale) for everything you have, such as websites, published videos, images, and more.
Favicons: Create different-sized favicons to customize your business website and make it instantly recognizable to your audience.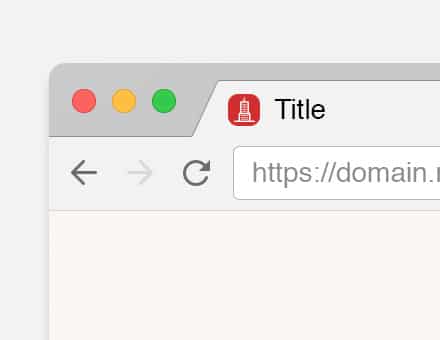 Logo Templates Tab: Choose a new template or replace your current design at any time during the logo creation and design process.
As you can see, this logo creator makes it super easy to design your logo from scratch, and you also have the option of choosing one of the dozens of pre-designed templates and then customizing it to meet your logo criteria.
3. Additional Inspiration As a Logo Creator
The logo creation tool gives you ideas and inspiration on how you can use your logo in a variety of other ways, including:
Tee shirts
Posters
Signage
Facebook cover photo
Business cards
Diaries, calendars, and other printable materials
Turbologo Pros and Cons
Like most other famous logo creation tools out there, Turbologo offers a ton of value to its users. However, like the rest, it also has a few drawbacks.
Let's take a look at some of them.
Pros:
Easy and Fast Logo Creation: As Turbologo designers, you'll have a unique and professional-looking logo created in just minutes.
High-Res Files: You get all the files of high-resolution JPEG and PNG logo files formats that are ready to use.
Different Color Variations: The Turbologo logo maker provides you with logos with colored and transparent backgrounds. 
Cons:
No Free Download Options: Unlike a few other logo creators in its category, Turbologo does not provide free download options which is different than some of the best logo makers on the market.
No Phone Support: The platform only offers support via email and live chat, but no phone support.
Pricing
This Turbologo review wouldn't be complete without discussing the affordable pricing of the online logo maker tool that lets you create a beautifully designed logo with minimal effort and is much more worth it than hiring professional services and seasoned designers.
Either you are a business owner or part of start-ups needing a very cool logo for your business card, brand kits, and more.
Turbologo has made creating a logo an enjoyable process will all the files you need for attracting interest, developing a great site, and creating a logo in a convenient format.
It will become your identity with a distinctive logo using Turbologo advanced software in a free version or various versions that are paid.
Turbologo has three reasonable price plans for 3-month and 1-year editing periods.
The plans are as follows:
Lite Plan: $16/quarterly or $24/year (save 70%)
One logo file (no transparent file)
Standard Plan: $32/quarterly or $48/year
High-quality logo images and transparent background
Vector file
Create new versions of the logo design
Make unlimited changes to your logos
Full copyright ownership
Free support for a very pleasant experience
Brandkit (Brand new identity only)
Business Package/Plan: $64/quarterly or $84/year
Everything in the "Standard" plan +
Brandkit (Brand complete identity + business cards, letterheads, favicon, envelopes, social covers and profiles, watermarks, wallpapers, etc.)
Product Support
Turbologo provides 24/7 support. Their customer service team is always on hand to help you with any questions.
You can reach them via live chat on the website, as well as through the user dashboard:
Alternatively, you can reach out to the customer support team via email.
Is Turbologo Legit?
If you are serious about building a strong brand identity online, then Turbologo can help you do so. 
The tool comes with tons of professional logo templates, live support, and an easy-to-use editor to help you create fantastic design logos in just minutes.
You can use this online logo creator on desktops, tablets, and mobile devices. It doesn't require any software installations, and you get unlimited downloads.
All in all, this is a powerful logo generator that is well worth the price. Click here to try Turbologo for free today. I hope my Turbologo review has helped you understand the capabilities of this logo maker.