Launched in 2018, Smartproxy is a leading residential proxy provider, with users in over 195 locations across the globe. The international proxy provider has state- and city-level targeting and offers four different types of Smartproxy proxies: residential, shared and dedicated data center, and Search Engine.
Thanks to its ability to provide high-quality Smartproxy residential proxies for a reasonable price, Smartproxy has quickly grown to become one of the largest proxy providers in the market, surpassed in size only by Oxylabs and Bright Data.
But, unlike these two industry leaders who focus more on enterprise, Smartproxy is the go-to choice not only for Fortune 500 companies but also for sneakerheads, social media managers, and smaller businesses.
In this Smartproxy review, we'll see if this proxy provider is good for you, why it's a good idea to use proxies, and we'll talk about Smartproxy's functionality, pros and cons, pricing, and integration support.
Ron's Thoughts
Smartproxy is a relatively new proxy provider but one with character and plenty of success. They have users from more than 195 locations all around the world and offer 4 different types of proxies. These are Residential, Shared, Dedicated, and Search Engine proxies. Additionally, Smartproxy's pricing is affordable across all of their plans, putting them above more expensive competitors who offer the same services.
Biggest Pro:

Global IP Coverage (195+ Locations)

Biggest Con:

US-Only Datacenter Proxies

Annual Discount:

No

Price:

Starts at $30/Month

Promotion:
Is Smartproxy Worth it?
Smartproxy offers a service to rival many of its premium competitors at a more affordable rate as a premium proxy provider for your IP addresses with unlimited concurrent connections.
There are many types of proxies, and Smartproxy offers 4 of them. The most common are residential and datacenter ones. As for other types, Smartproxy also provides Search Engine proxies, a complete scraping API that combines a proxy network, web scraper, and data parser.
Smartproxy offers a great selection of static dedicated data center proxies from the US if you need private IPs.
It has an outstanding balance between pricing and features, which means you get a ton of value. In addition, you can access the free tools you need to take care of your proxy tasks with every plan. For example, X Browser, a multi-profile anti-detection management tool, and Smart Scraper, a no-code data collection tool.
If you're looking for an easy-to-use data access solution and powerful proxy management tools, then Smartproxy is an excellent option.
With it, you can level the playing field against larger companies, collecting massive amounts of data and more technically able competitors.
Here's what you get when you sign up on Smartproxy:
Fast and reliable four types of proxies (even with rotating residential proxies)
Proxies in 195+ locations worldwide
Award-winning performance
24/7 customer service
Up to 30 minutes of sticky IP sessions
Additional tools for free
Pocket-friendly pricing
The only time that Smartproxy might not be worth it is if you need specific functionality like SOCKS5, ASN, or ISP filtering for your vast IP pool and residential proxy lists.
Why Would You Need Proxies?
In general, proxies will help you overcome geo-blocking and bypass website blocks. With it, you can forget about the limit of actions taken from just one IP address.
It's used by a wide range of clients, including:
Sneakerheads
Social media managers
Small businesses
Entrepreneurs
Startups
Fortune 500 companies
Universities
Nonprofit organizations. etc.
Smartproxy has all the features that will make it useful for a wide range of use cases without using multiple accounts for your devices for residential proxy services, including the following examples:
Social Media Managers: You can use residential proxies to create and manage multiple social media accounts.
Business Automation: You can use Smartproxy's proxies for data mining, data extraction, ads verification, affiliate testing, SEO research, and brand protection.
Market Research: Smartproxy will help you gather valuable data about your competitors and real-time pricing.
Retail: Use this tool to unblock and scrape Shopify, eBay, Craigslist, etc., or for the outrageously profitable practice of sneaker copping.
In short, it's ideal for anyone who needs to access public data en masse, whether it's for data-gathering (also called web scraping with IP Address provided by your proxy service), market intelligence, or retail price comparison.
With IP addresses globally available, the service provider ensures that everyone has access to localized data.
Smartproxy Functionality
Smartproxy review on functionality; The system offers an impressive range of features. As was mentioned before, it has four types of proxies – residential, shared, and private datacenter and Search Engine proxies.
All the proxies are ipv4 (that's the good kind), and they support HTTP and HTTP(S) protocols, but not SOCKS5.
If you're using residential or datacenter proxies, there are no connection limits, which means that if you want to, you can make hundreds of connections, all at once.
Let's take a closer look at some of the platform's core features:
1. Residential Proxies
Residential proxies are IPs of real mobile or desktop devices. Smartproxy offersover 40 million of them located in 195+ locations worldwide.
With every plan, you get access to the whole proxy pool. This means you have full access to everywhere globally, and you can target all states and major cities (even using residential proxies and rotating proxies).
With residential proxies and more in the plan, you can rotate IP Address automatically for each connection request (using a rotating residential proxy network). Alternatively, you can keep the same residential IP address. Either for 1 minute, up to 10, or even 30 minutes using the same IP address.
There are two methods of authentication for residential proxies`: the user:pass credentials and whitelisting an IP address.
2. Datacenter Proxies
The datacenter proxy pool consists of 40,000+ IP addresses, and unlike the residential IPs, these aren't associated with any ISPs and are crafted in powerful data centers.
Furthermore, the locations are only available in the US, and you cannot specify a specific city or state.
But, the data center proxies are also extremely cheap, making the service accessible to everyone – even those with very low budgets.
By signing on to the service, you get full access to the entire pool of 40,000 IPs in the US. In addition, you can choose rotating proxies and sessions or half-hour sticky sessions.
Here, you only have the option of the user:pass authentication.
3. Dedicated Datacenter Proxies
The platform also offers dedicated data center proxies that allow you 100% freedom and control. With this private proxy service, you get the following features:
Private US IPs
Unlimited GBs
Unlimited threads
99.99% uptime
Random IP option for your own proxies
And all of this with easy management and round-the-clock customer support.
4. Search Engine Proxies
The Search Engine proxies is a complete web scraping proxy API that allows you to scrape search engines like Google, Bing, or Yanex. It combines a proxy network, web scraper, and data parser.
Search Engine proxies combine residential and data center proxies in a pool of 40M+ proxies. The network uses advanced rotation that changes proxies automatically.
Some of the features of search engine proxies include:
Guaranteed 100% success rate
Access any country, state, or city
Results in raw HTML or JSON
Full-stack solution
The search engine proxies can get all types of data from Google search, including paid organic results, real-time and up-to-date results, insights into keyword rankings, and much more.
5. User Experience
Smartproxy review on User Experience: Smartproxy has a user-friendly dashboard designed to simplify the experience of conducting your proxy tasks.
The navigation contains the Welcome tab and tabs that lead to 4 proxy types (that is, Residential Proxies, Datacenter, Search Engine, and Dedicated Datacenter proxies). Under these tabs, you can find all the relevant information to manage your proxy subscription. This includes Pricing, Authentication method, Endpoint generator, Traffic usage, and Subscription management.
At the bottom of the page, you'll also find the tabs for Apps, Help, and Support, including Mail or Live Chat, Help docs and Help requests.
The dashboard supports the following functionality:
Purchasing, renewing, upgrading, and downgrading plans
Setting up private proxies
Authorizing access to proxies
Creating sub-users
Tracking traffic usage
Contacting customer support
If you need more info on how to navigate the dashboard, they have a helpful, quick start guide you can download.
Smartproxy's dashboard is neat, modern, and stylish compared to other proxy providers.
It's well designed, making it easy for anyone to navigate regardless of skill level. For example, setting up the proxy is a pretty straightforward process:
Step #1: Register on the website. Once you click the "Create an Account" button, you'll be prompted to enter your use case.
This can be anything from market research and data gathering to ad verification, sneaker copping, social media management, etc.
Step #2: Enter Your Email. Next, you can enter your email and password, and your account will be created.
Confirm your new account via email, and you'll be able to access the dashboard.
Step #3: Choose an Authentication Method. Once you're in, select an authentication method. Either create a username and password, or if you're choosing residential proxies, you can also whitelist the IP address.
Step #4: Go to the endpoint generator (if you're using residential proxies or datacenter proxies). Here, you'll be able to select the authentication method you set up and the country, rotation settings, and output format for your proxy list. This will provide you with a list of proxy endpoints backconnect gateway servers.
Note that these aren't IPs; they are just endpoints that fetch the IP addresses from the platform's proxy pool.
Step #6. Integrate or configure proxies with any tool or browser.
Smartproxy also has browser extensions for X Browser, Smart Scraper, Firefox, and Chrome browser, allowing you to choose the residential proxies or datacenter proxy network to use when browsing the internet.
Using the extension, choose a country and whether you want sticky or rotating proxies. You can then authorize them using either of the two previously mentioned password authentication mechanisms.
6. Track Traffic Usage
The dashboard has robust tools to track your traffic usage in a bar always visible under each proxy type tab, with smart proxy packages and proxy server. In addition, you can limit traffic for sub-users, a feature that allows simpler task management and reselling.
Detailed traffic stats allow you to view your traffic usage by day, week, month, or custom period. You can also filter the report (with traffic usage reports) by sub-users to make it easier for you to get the exact information you need (you can use the manage sub-users feature here).
In addition, you can always use the top-up function or purchase extra GBs at any time.
7. Performance
According to recently conducted proxy market research, the company's residential IPs had no large flaws.
This extensive market research is based on comprehensive testing where over 16 million connection requests were made to 8 major residential IP proxy providers.
The graph below shows that Bright Data, formerly known as Luminati, and one of Smartproxy's larger competitors, has a marginally better scraping performance of 93, whereas Smartproxy clocks in at 90.2.
8. Additional Tools (Proxy Pool and IP Addresses)
In addition to proxies, Smartproxy offers an anonymity tool called X Browser. This allows you to create multiple profiles and gives each its own unique fingerprint.
Using this tool, you'll forget IP bans and CATCHAs as the website's algorithms will see you as a real unique person. Another dope tool you can get for free with Smartproxy is the Smart Scraper. It is a no-code solution that'll help you instantly extract the data you need and sort it with a single click.
It should also be noted that it enables users to get code integrations in 6 programming languages on Smartproxy's GitHub.
Smartproxy Pros and Cons
Every platform has its own set of advantages and disadvantages. Here are some of Smartproxy's most prominent benefits and drawbacks.
Pros:
Fast and Reliable Proxies: Smartproxy has excellent performance, and there's virtually no risk of getting blocked when using this popular tool with the best proxies with unlimited connections (with city-specific proxies and as many connection requests as you would expect with a premium proxy service)
Global Coverage: The platform has over 40 million real residential IPs (for residential proxies) and locations spread across 195+ locations globally.
Affordable Pricing: Smartproxy's pricing plans are significantly cheaper than most of its competitors and Smartproxy alternatives.
24/7 Customer Service: You get live chat support 24/7, and you can also get assistance via email.
Easy to Use: One major advantage of this platform is that it's extremely easy to use compared to most other tools in its category and its proxy quality for Residential IP and more.
Cons:
Only US Datacenter Proxies: They only have shared and private datacenter proxies in the US.
No SOCKS5 HTTPS Protocols: There's only HTTP and HTTPS support, and if this feature is one that you absolutely must have, then this platform won't be ideal for you.
Slow Email Support: The response time for email support is less than stellar. But you won't need it as they have fantastic 24/7 customer support.
Pricing
Smartproxy review on Pricing: Smartproxy has various plans to cover any demands. Its pricing is traffic-based with an auto-renewing subscription, but they have a 3-day money-back guarantee.
Residential Plans
Micro Plan: $75/month (with a 3-day money-back guarantee)

Traffic limit – 5 GB
Price per GB – $15
Proxy users limit – 1
Whitelisted IPs limit – 1

Starter Plan: $200/month (with a 3-day money-back guarantee)

Traffic Limit – 20 GB
Price per GB – $10
Proxy users limit – 3
Whitelisted IPs limit – 3

Regular Plan: $400/month (with a 3-day money-back guarantee)

Traffic limit – 50 GB
Price per GB – $8
Proxy users limit – 5
Whitelisted IPs limit – 5
Datacenter Plans
Clever Plan: $50/month

Traffic limit – 100 GB
Extra GB price — $1
Proxy users limit – 1

Smart Plan: $100/month

Traffic limit – 200 GB
Extra GB price – $0.8
Proxy users limit – 3

Wise Plan: $200/month

Traffic limit – 400 GB
Extra GB price – $0.7
Proxy users limit – 5

Genius Plan: $500/month

Traffic limit – 1,000 GB
Extra GB price – $0.7
Proxy users limit – 10
They also offer a couple of mobile proxy options that are tailored for people with various needs. You can get the Pay As You Go option (the most affordable one for simple proxy uses), all the way up to the 'Starter' pack where you get 25GB at $17/GB.
The platform also has Dedicated Datacenter Plans, Search Engine Plans, and Reseller Plans.
You can buy and upgrade plans directly within the dashboard, and all plans come with a 3-day money-back option.
Product Support
Smartproxy offers customer support around the clock.
24/7 Live Chat: This is the fastest way to get support from the responsive Smartproxy customer support team. They are always there to assist you and answer any questions.
Email: Alternatively, you can email the support team to get assistance. The support team's main language is English, but you can also get assistance in Chinese.
How-to Guides: On the website, you'll access tutorials and rich documentation, including code samples, troubleshooting guides, tips and tricks, and much more. These resources are also accessible via the platform's dashboard and are extremely helpful for newbies.
Integrations
You can use Smartproxy's proxies with different software, scripts, and bots. All you have to do to integrate other tools is click on any icon on the appropriate section on the Integrations page on their website to access the step-by-step instructions.
Here are some of the integrations available on the platform:
1. Sneaker Bots
Use sneaker bots to skip the queue effectively and increase your chances of getting highly sought-after goods.
Better Nike Bot
Easy Cop
NikSlayer
Another Nike Bot
SupremeBot
Nike Shoe Bot
AIO Sneakers Bot
2. Social Media Tools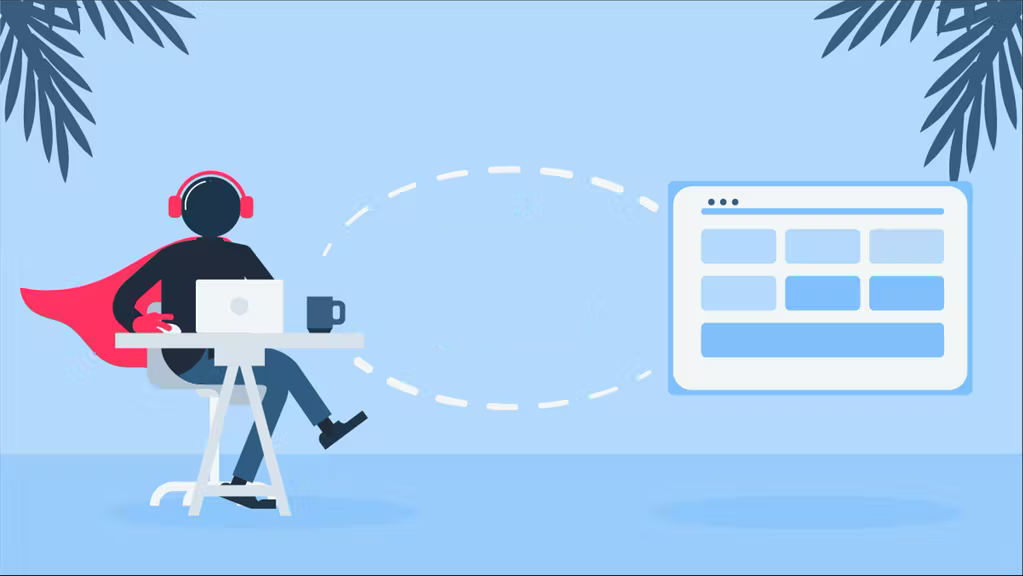 Use these integrations to help you overcome all restrictions to create unlimited accounts (including when you update user accounts), manage your business, and grow your following without limitations.
Jarvee
Follow Liker
Tinder
PVA Creator
Gram Multitool 2
3. Scrapers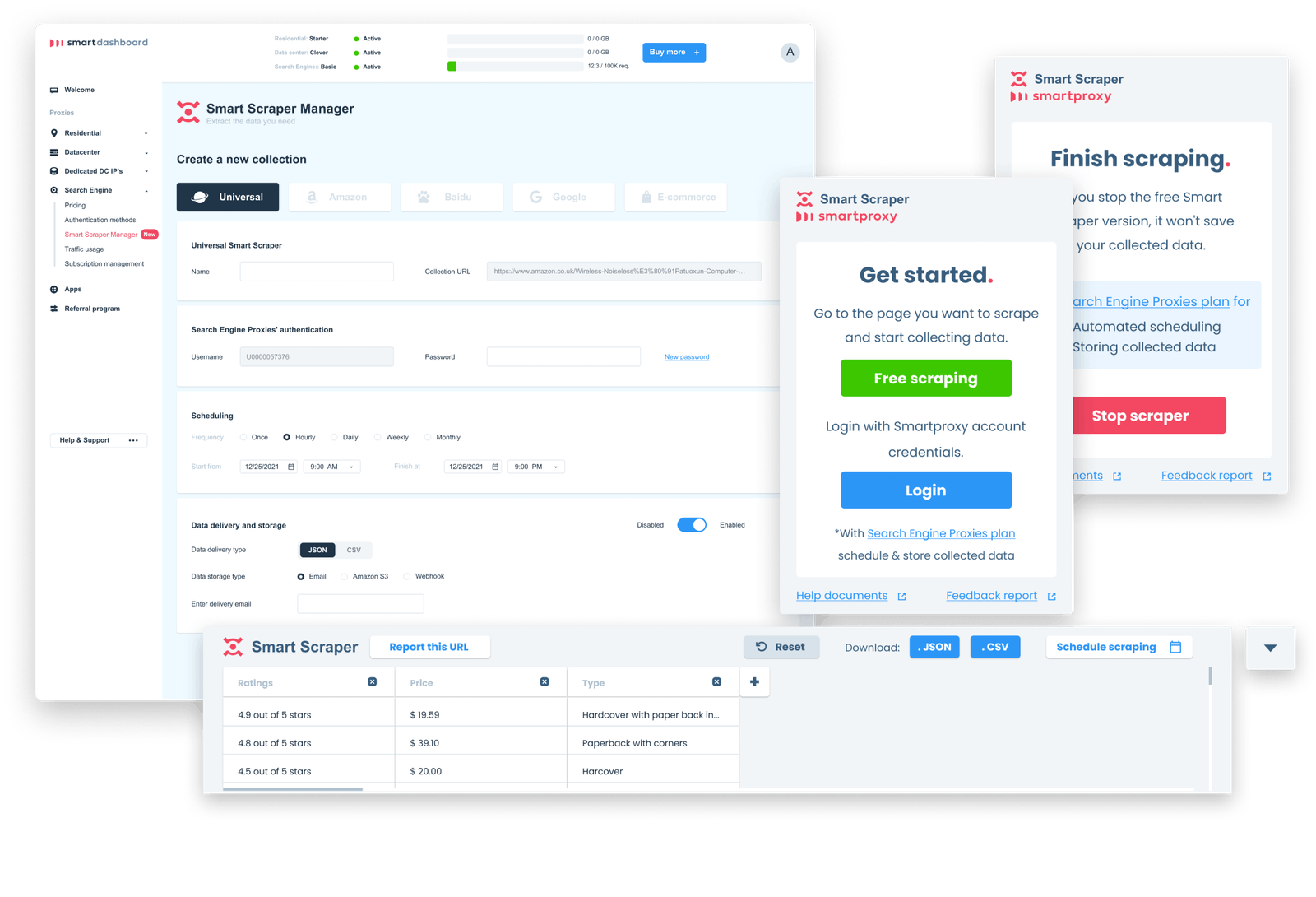 Easily collect data for research so you can scale your business with unrestricted connections and threads for your favorite scripts and applications.
ScrapeBox
Scrapy Proxy Middleware
Octoparse
Parsehub
Apify
4. SEO Tools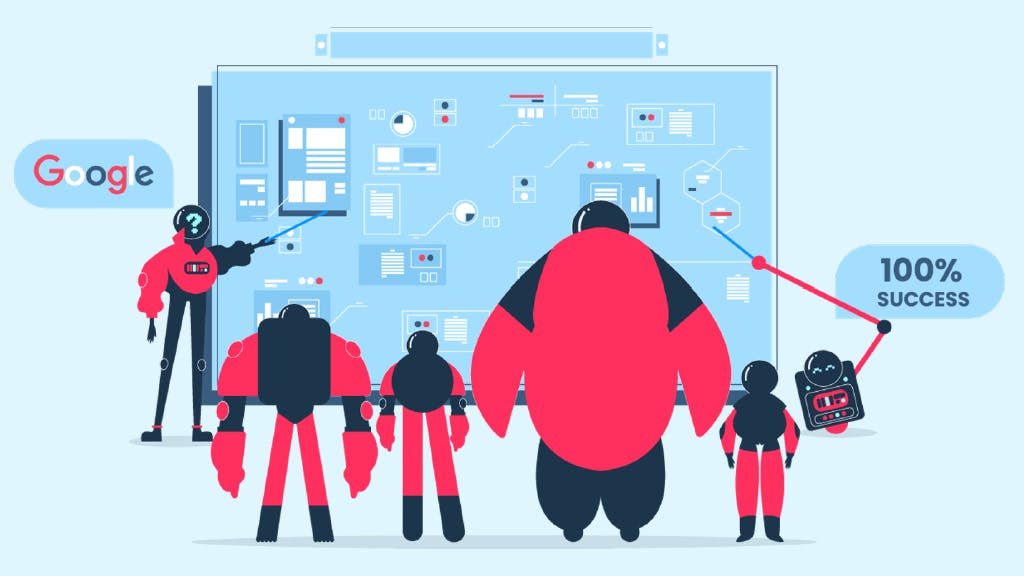 Integrate with these tools to perform site audits, scrape SEO data, research competitors, or check your search engine rankings in any country with local proxies.
5. Proxy Managers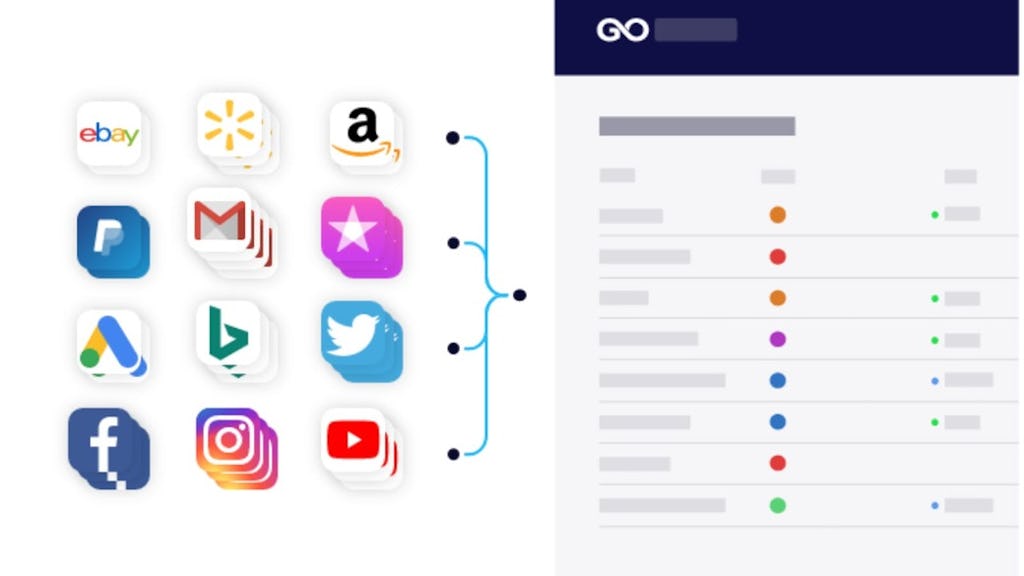 These integrations will help you manage your network's servers, write and implement their policies, filter resource requests, etc.
Multi-login App
Proxifier
SessionBox
VMlogin
AdsPower
GoLogin
Is Smartproxy Legit?
Smartproxy offers four reliable types of proxies, affordable plans, and exceptional 24/7 customer support. This international proxy provider (with more than just residential proxies) is an attractive solution to choose for most proxy requirements.
Here's what other users think of the provider:
I hope this article has answered all your questions about whether or not this provider is an excellent fit for you, and if you're ready to give it a try, sign up for a risk-free account right now.