Software engineers have a valuable skillset that can be turned into different side hustles to make extra income in your free time. With the rise of the gig economy, there are more ways than ever to generate extra active and passive income streams.
Side hustles for software engineers can:
Help you level up your own skill set while getting paid more
Reduce the chance of burnout by giving you more autonomy than you have at your primary job
Give you an outlet for your creative ideas
Here are some of the best side hustles for software engineers to make extra money.
1. Start a Blog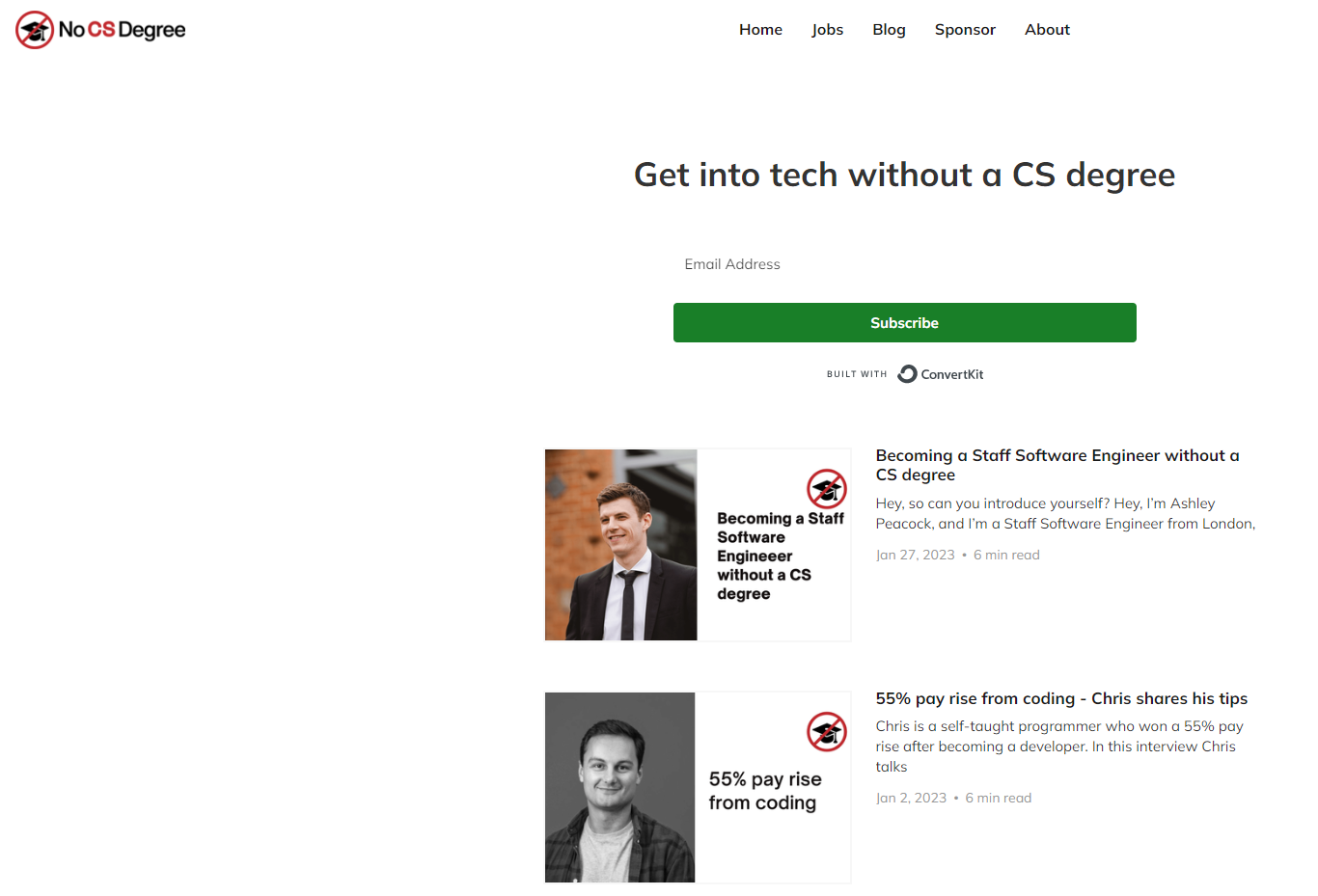 I speak from personal experience when I tell you that starting a blog is one of the best side hustles for software engineers out there. Blogging helps establish your expertise in a niche, and there are so many areas of computer science and software development with endless topics for content ideas.
For inspiration, take a look at @PeteCodes who started the blog No CS Degree. It focuses on people who've made it as a developer without a degree, and one of the ways the site earns money is through an email list.
Where to Find Jobs
If you want to start your own blog, I recommend my free IGNITION mini course to help. To find blogging jobs in computer science, the ProBlogger job board is one of the most well-known and respected sites in the blogging world.
iWorkWell – As a computer science expert, you can earn up to $200 per post.
How Much Money Can You Make
There are a lot of different variables that determine how much money you can make blogging — most importantly the size of your audience and the types of blog monetization methods you are using.
Some of the ways to make money from blogging include ad revenue from ads placed on your site and sponsorship deals for ad spots on an email.
Starting out on your own blog, you will likely earn just a few dollars per month. But, a blog can be built to earn passive income. Many bloggers who run their own site average anywhere from $500 to $5,000+ per month from their blog.
Resources to Learn More
2. Become a Freelancer

Freelancing is one of the most popular side hustles for software engineers, and there's a good reason why. It's one of the easiest to start because it's similar to what you do at your day job, it uses the skills you already have, and it can easily be scaled into a full-time job if that's your goal.
You're likely to find high-paying work pretty quickly, and side jobs can often lead to full-time job opportunities if you're interested. Working for different clients means you'll experience a number of different technology stacks.
Where to Find Jobs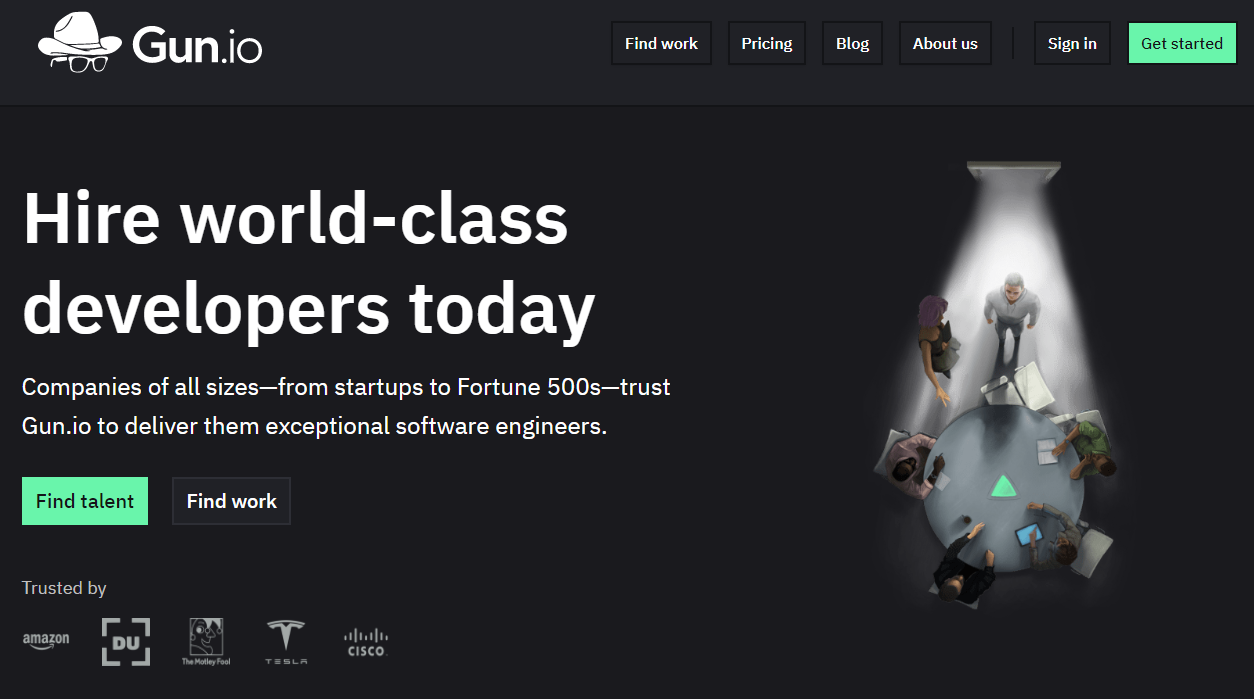 As a freelance software developer, sites like Linked In, Toptal, Gun.io, Upwork and Fiverr are great sources for jobs, and you can quickly set up a profile and advertise your services.
How Much Money Can You Make
The only limit on the money you make with freelancing comes from the amount of time you have to do it. You can get paid by the hour or by the project with this income stream, depending on what you've agreed to with a client.
Resources to Learn More
3. Create and Sell Online Courses (Develop Educational Resources)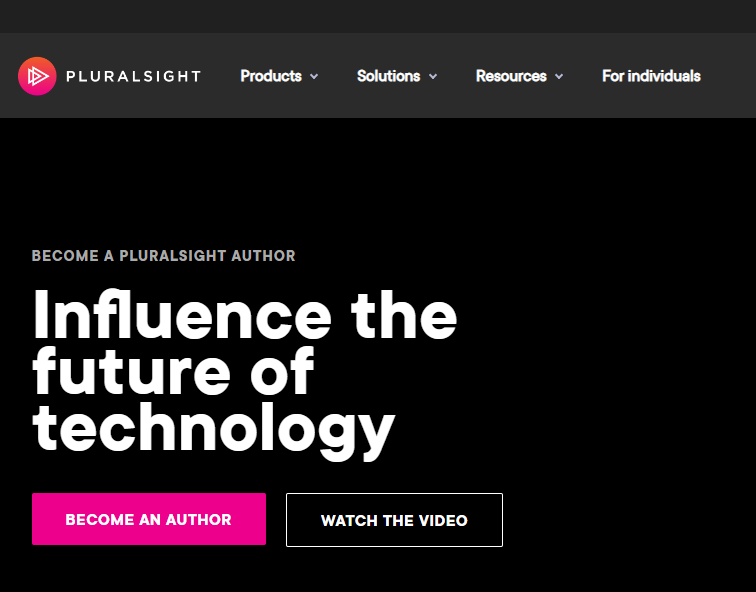 If you would like to teach others your software engineering knowledge while making money, teaching online or creating and selling online courses could be one of the best side jobs for software engineers. Teaching technical courses can be lucrative, and there are different ways to go about it.
You can create online courses on sites like PluralSight and GumRoad, or make videos for Udemy or SkillShare. There are also numerous eLearning platforms where you can make money online by creating and selling courses, including Teachable, Thinkific, and Podia.
Where to Find Jobs
Creating and selling online courses isn't the kind of side hustle with job listings. You create your own job by choosing a platform, a method, and making content.
How Much Money Can You Make
How much you make selling online courses depends on the platform. It also depends on course creation, how many students you have, or how many people watch and/or consume your content.
Resource to Learn More
4. Become a Bug Bounty Hunter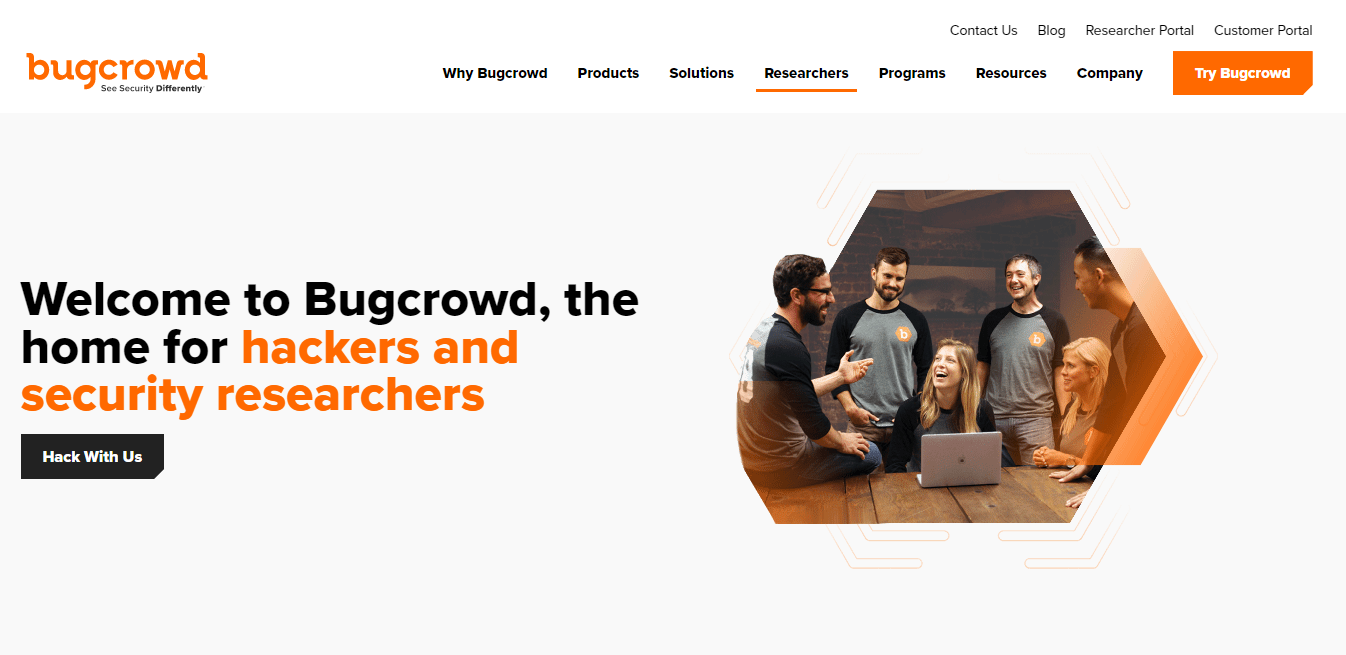 Software engineers can create a side hustle in the world of bug bounty — where engineers and developers look for bugs within an individual or company's code. The focus of this side hustle is to look for exploits or errors in the code, and uncover any vulnerabilities.
Being a bug bounty hunter requires you to work quickly. In order to get paid, you've got to find the bugs before other software engineers and developers do. The good news is, you can do this job from absolutely anywhere.
Where to Find Jobs
To get started in the world of bug bounty hunting, I recommend checking out Bug Crowd. Once you have experience, there are a range of public and private job opportunities in the bug bounty business.
How Much Money Can You Make
You'll be paid for any bugs that you uncover, but the rates do vary. A 2020 HackerOne report found that the average bounty paid for critical vulnerabilities was $3,650 (the largest bounty paid for a single flaw was $100,000).
Resources to Learn More
5. Build Custom Shopify Themes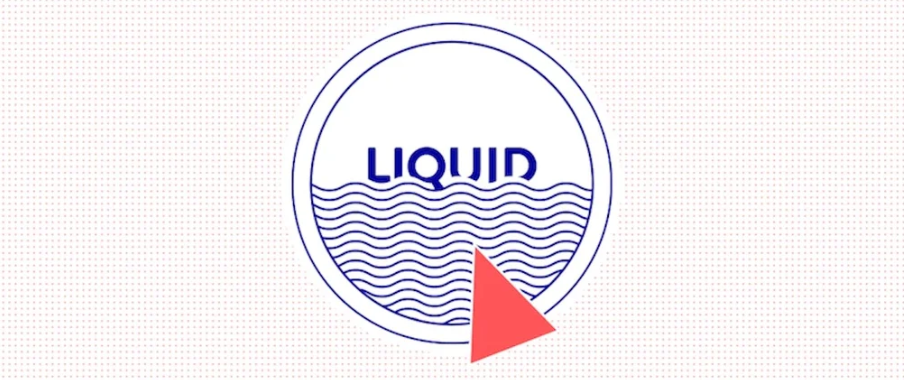 These days, eCommerce is big business and one of the most popular sites is Shopify. That's excellent news for software engineers because building custom themes for Shopify can be fantastic additional income.
The backbone of Shopify themes is the programming language Liquid, and there are two ways to build them. You can create the themes and list them on your own Shopify store for others to purchase. This makes your themes a source of a passive income because you just have to create them once and then sell them to as many customers as possible.
Or, you can make this a freelance gig and code custom themes by request on a contractual basis. Either way, this is a great side hustle that is in high demand.
Note: I should also mention the Shopify App Store, which has apps for all the different ways eCommerce businesses can customize their store. Another way to make Shopify a side hustle is to build an app on the platform and turn that into additional income.
Where to Find Jobs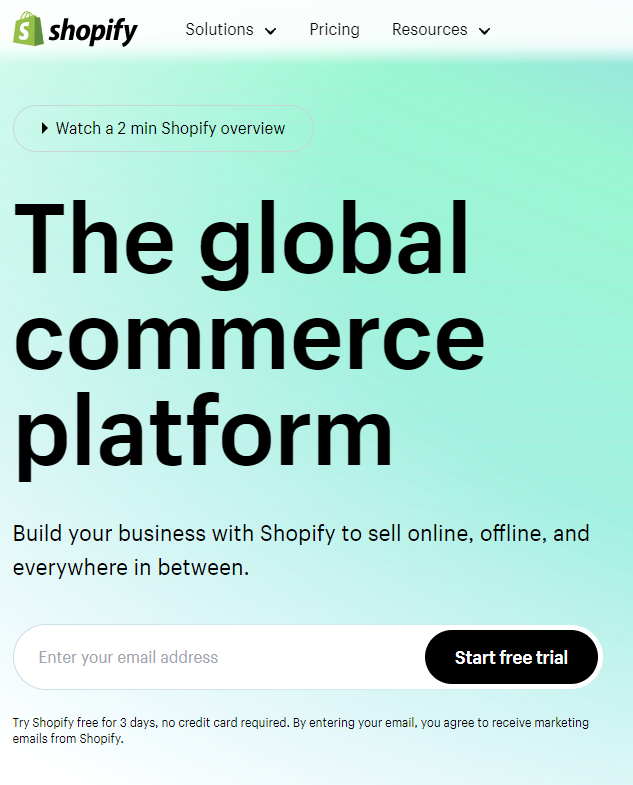 There are no jobs to apply for here, simply get started building custom themes on Shopify.
How Much Money Can You Make
The average price of a Shopify theme is around $200, but can go as high as $5,000. There is no set cost for a custom Shopify Theme. The price can vary greatly depending on the features and complexity required. How much money you make depends on the demand for your themes and the features included.
Resource to Learn More
6. Share Your Knowledge on Respondent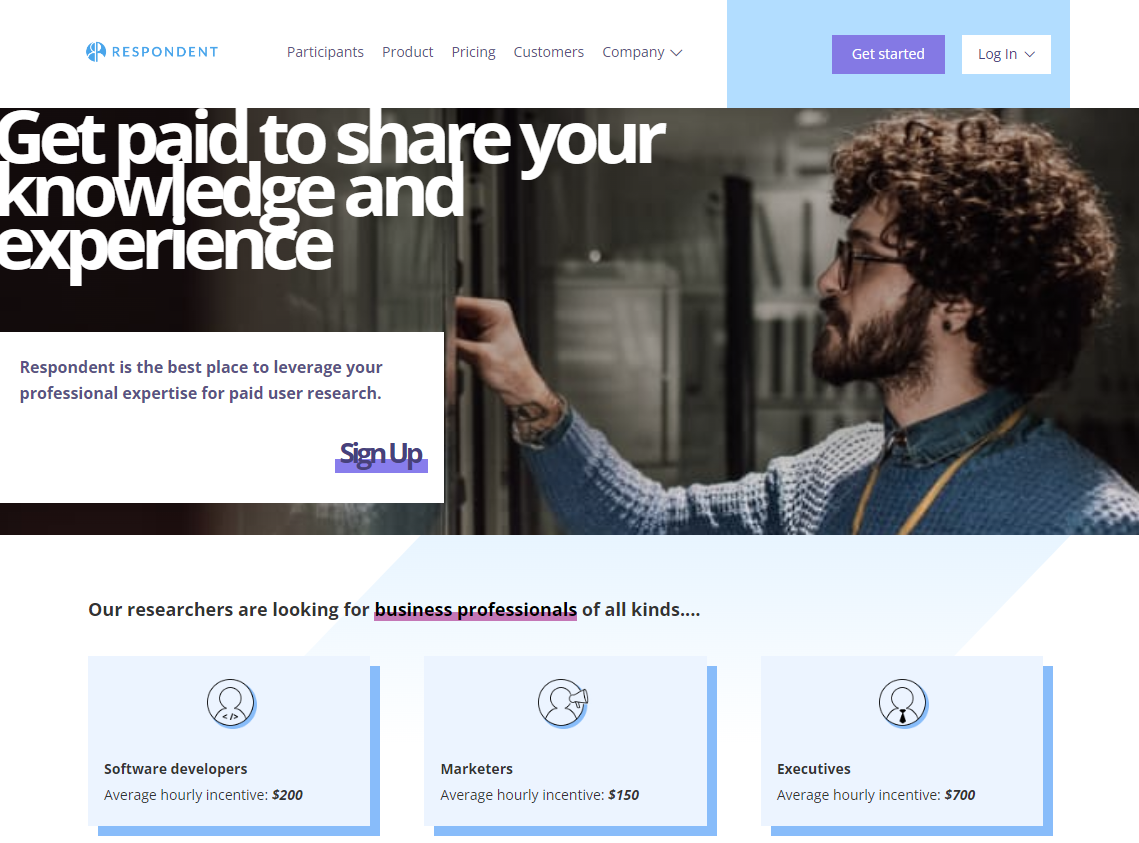 Respondent is a marketplace that pairs high-quality research participants with market researchers. Simply create your profile and get it verified, then you'll be notified about opportunities that match your interests/professional experience via the site's matching algorithm.
When you find something you're interested in, apply for that research study. When you are selected, you choose a time that fits into your schedule for the research interview. This is one of the simplest side hustles for software engineers as it allows plenty of flexibility when it comes to your free time.
Where to Find Jobs
The only place to do this is by creating a profile on Respondent.
How Much Money Can You Make
Software engineers can earn an average of $200 per hour by sharing their opinions and specialized insights with different companies. You can also earn money by referring friends and colleagues.
Resource to Learn More
7. Create a Community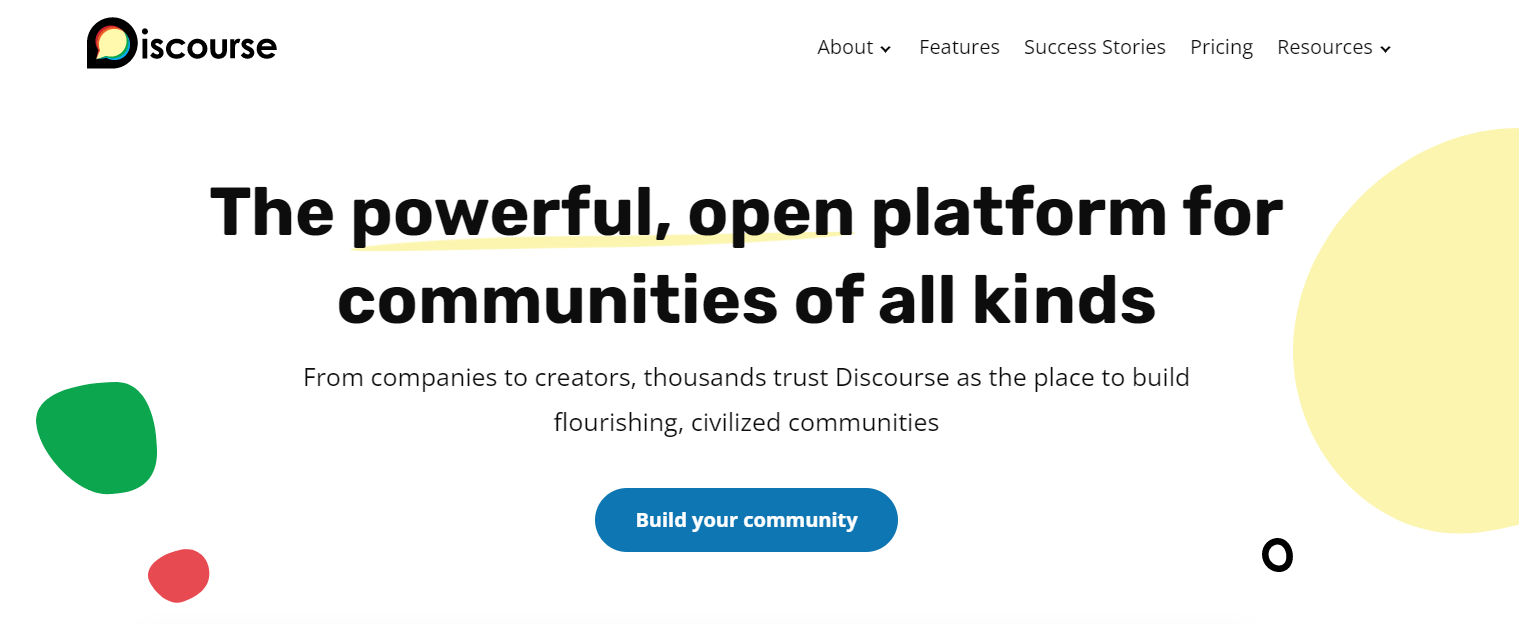 The rise of paid community platforms like Discord, Locals, and Discourse are quickly becoming a big opportunity for software engineers looking for a side hustle. On these platforms, those interested in your digital niche can communicate with others who have the same interests, needs, and wants — and they will pay to be part of that community.
These platforms make it super easy for a niche expert to set up a community with their free, open-source tools, and you can code additional functionality. This is one of the hardest side hustles on this list, but it can be the most rewarding.
Where to Find Jobs
Paid community platforms like Discord, Locals, and Discourse.
How Much Money Can You Make
You can make additional income when you build an online community and help others in the process. This is time-consuming and high engagement levels are needed — but it can be a big money-making opportunity.
For example, a man named Peter Levels created a community for digital nomads called the Nomad List. This business generates an income of $24,000 per month.
Resource to Learn More
8. Become a Technical Writer
If you have writing skills, you can find freelance writing opportunities as a technical writer in the field of software engineering. The most common areas for technical writing are in science and technology — the biggest part of the job is breaking down complicated instructions and language to make them easy to read and understand.
Technical writing services require a lot of niche knowledge and excellent research skills,
Where to Find Jobs
Job postings for technical writers can be found on common online job boards like Indeed, Zip Recruiter, and Glassdoor.
How Much Money Can You Make
This is a high-paying writing niche. On average, freelance technical writers can make $70,000-$80,000 per year, depending on number of clients, topics, and rates.
Resource to Learn More
9. Ghost Blog Themes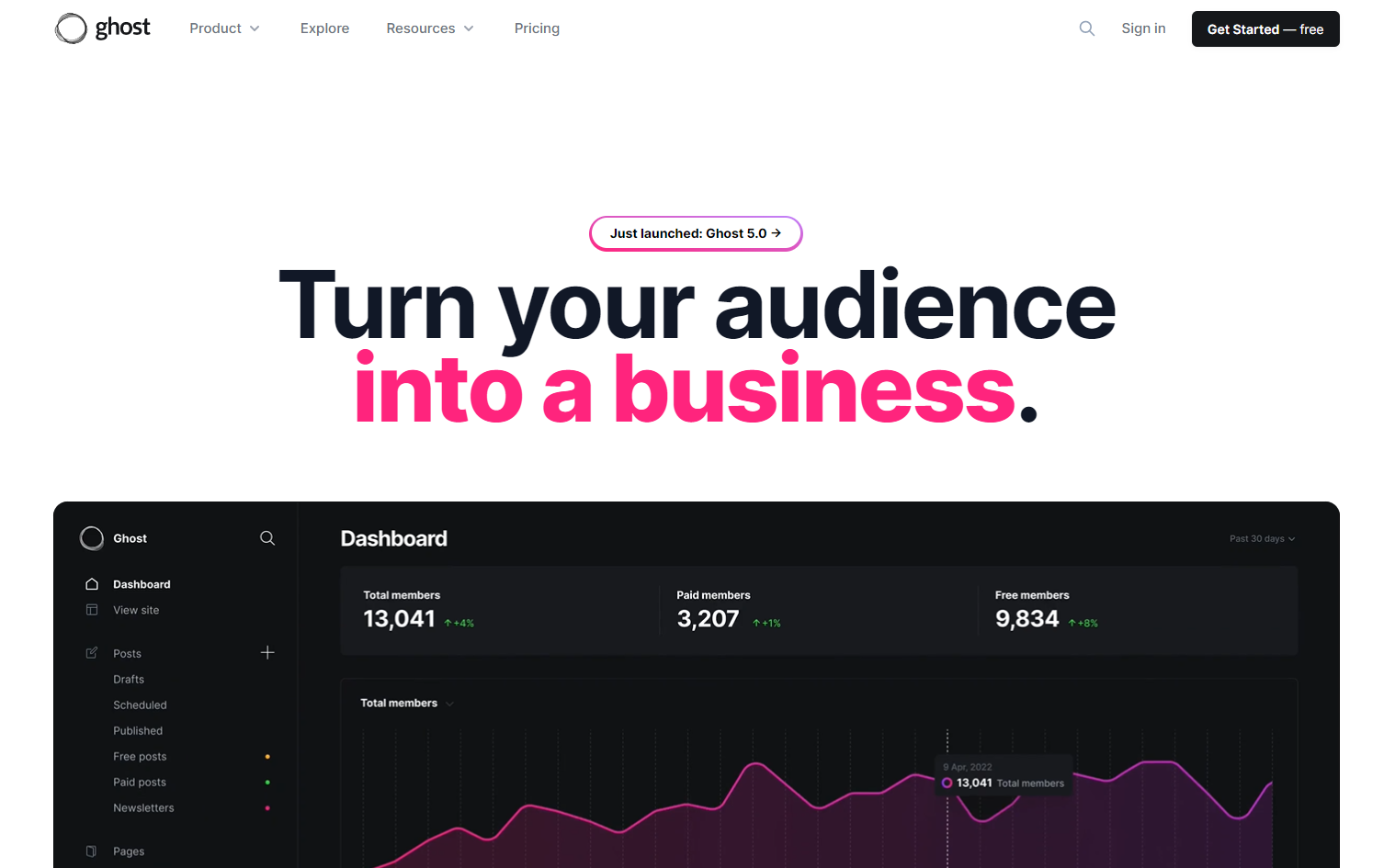 Thousands of content creators and entrepreneurs are using a powerful blogging content management system (CMS) called Ghost to turn their audience into a business. The side hustle opportunity on this site for a savvy software engineer is that themes are in short supply. If you understand Handlebars and Node, then this side hustle is for you.
Ghost themes are built using this stack:
Node.js
SQL
Handlebars.js
Where to Find Jobs
Sell your themes in the Ghost Marketplace.
How Much Money Can You Make
In the Ghost Marketplace, the average theme sells for about $79. How much you make with this side hustle depends on how many themes you create and how many you sell.
Resource to Learn More
10. Build a Micro SaaS Application
Micro SaaS (software as a service) apps are subscription-based apps that can be a great passive income side hustle because users buy them to solve a specific problem in their niche. A solid Micro SaaS app directly solves a problem, which is why people will continue to subscribe. It provides value on a continual basis.
When you create a Micro Saas app, you can list your product on the market, then collect payment monthly or annually from your userbase. If you want to turn a side hustle into a source of passive income that eventually allows you to quit your primary job, this is it.
Where to Find Jobs
This is a side hustle that you create on your own. There isn't a job board for this one. The key is finding the right micro-niche that needs software.
How Much Money Can You Make
Once again, how much money you can make from this side hustle depends on many different factors. Most notably, how many subscribers you have.
With this model, there is opportunity for monthly recurring revenue with minimal effort after creating the app. This side hustle can be a path to financial freedom because Micro SaaS apps have a number of different benefits that you can capitalize on.
It's not uncommon for solo developers to generate large incomes each month in recurring revenue($10k – $100k).
Resource to Learn More
11. Become a Mentor (Teach Others How To Do What You Do)
You can make money by offering your professional guidance to people who want to learn how to do what you do. Software development is a valuable skill that takes time to cultivate. You can help others do just that by serving as a mentor and helping people learn or improve their own skills.
Where to Find Jobs

There are a number of platforms to mentor on. To get started, try CodeMentor or SuperProf to find your first group of mentees. To gain some traction and build your reputation, consider offering free 15-minute sessions to stand out from the competition.
How Much Money Can You Make
When you are a mentor, you decide your own rate and determine when you are available. Your income will depend on the demand for your services and how many mentees want to work with you.
You can generally charge between $50-$130/hour, depending on what you're teaching.
Resource to Learn More
12. Build an API as a Service
With 2.5 quintillion bytes of data created each day, it's no secret that we live in a data-driven world. As a side hustle, you can take some of that data and turn it into some form of valuable collection that businesses are willing to pay for.
Building an API as a service can provide value to businesses and increase their profits, so there is opportunity to make more money by charging for the privilege of accessing what you gather.
Create a web scraper that gathers useful marketing, social, or product-related data, with a Rest/GraphQL-based API sitting on top to provide access to businesses who want to analyze it and gain customer insights.
Where to Find Jobs
There are no job boards with postings for this kind of side hustle. You will have to find your own clients for this service.
How Much Money Can You Make
Starting out, this will be a low-paying gig that will likely generate just a few hundred dollars per month at most. With time and experience, you can grow this side hustle as you develop a reputation.
Resources to Learn More
13. Start a YouTube Channel (Become an Online Creator)
If you prefer making videos over writing, starting a YouTube channel or becoming an online content creator could be the right software engineering side hustle for you.
Just like with a blog, a YouTube channel requires picking the right niche and building an audience. You can create a channel about anything, it doesn't have to be about software development or engineering. You don't have to be on camera, either, as you can create a faceless YouTube channel full of videos about a specific subject or theme.
Where to Find Jobs
All you need is a camera and an internet connection to start a YouTube channel.
How Much Money Can You Make
You won't earn anything until you have at least 1,000 subscribers and 4,000 hours of watch time. Once you hit that milestone, you can monetize your channel through advertising, superchats, sponsorships, etc…
Resource to Learn More
14. Create an eBook
Software engineers have a ton of knowledge about tech that others want to learn, and a great way to share this info as a side hustle is by creating an eBook. They can be written relatively quickly, and you can choose whatever topic you're passionate about — like coding.
When you create an eBook, you can use one of the other side hustle ideas on this list to sell it. Advertise it on your blog or YouTube channel, or promote it in your community.
Where to Find Jobs
The most popular sites for selling eBooks are Kindle Direct Publishing, BookBaby, and Barnes & Noble Press.
How Much Money Can You Make
How much money you make writing and selling eBooks depends on how many copies you sell. Whenever a copy is sold, you receive a royalty.
Resource to Learn More
15. Create and Sell Templates on Canva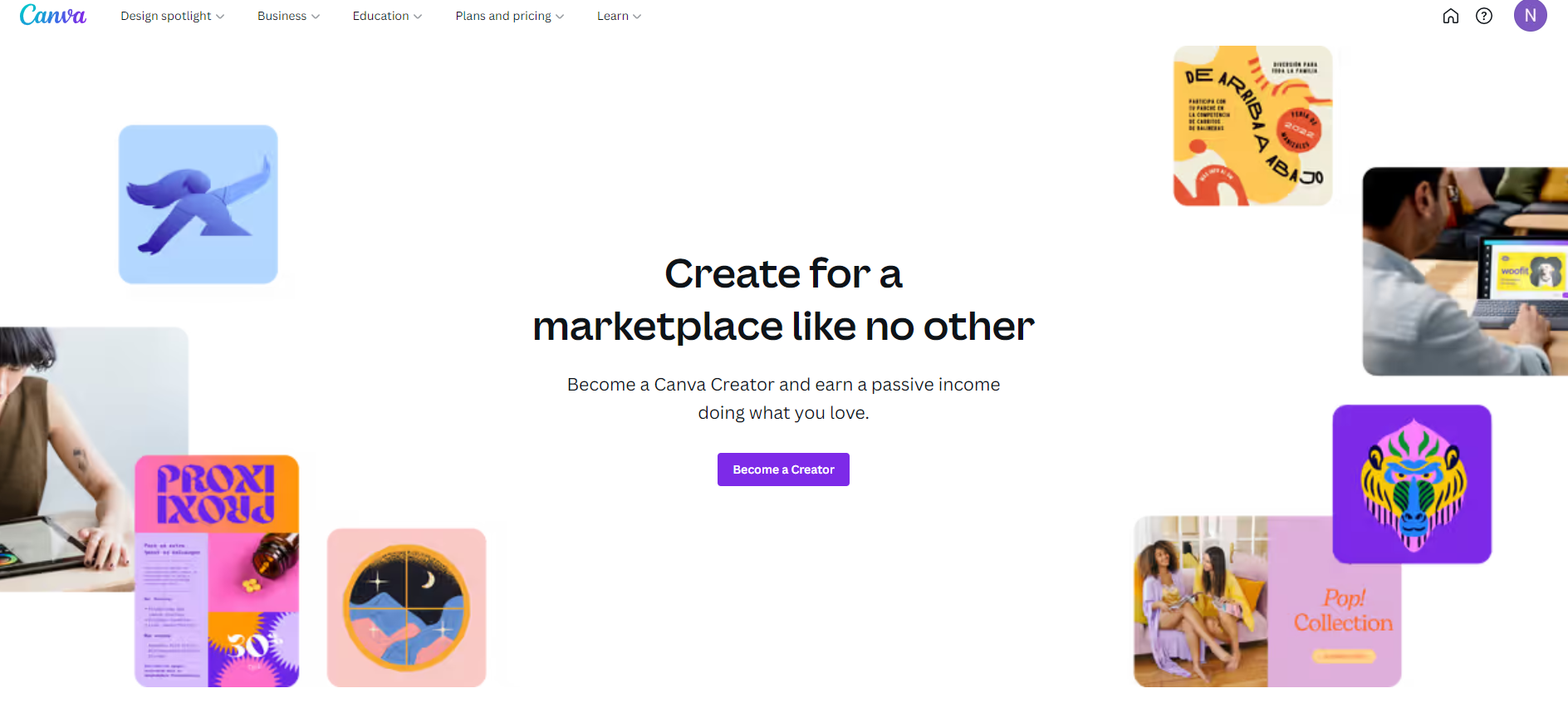 You can design and sell templates on Canva through the Canva Creators program. This side hustle isn't for everyone — you must apply and be accepted before you can start selling your templates. This side hustle is marketed toward web designers, but can also work well for programmers.
Where to Find Jobs
You must apply on the Canva Creators page.
How Much Money Can You Make
As a Canva Creator, you earn royalties based on your content's performance. Canva's marketplace is available to millions of Canva users every minute of every day. So, you can earn a passive income even when you're asleep. Your earnings will depend on how many templates you sell and what the rate is.
Resource to Learn More
If you are a software engineer looking for a side hustle, this list should help you get started. My top recommendation is creating a blog because I know it can be a moneymaker, and you can do it in tandem with other side hustles for software engineers on this list to build an online brand.
If you are interested in me walking you through the blog process step-by-step, click here and enroll in my IGNITION course.