Creating a website used to require coding knowledge. But with the current state of website builders, creating a website can be as easy as changing the text on a template.
There are many different options out there for website builders, which can make it difficult to choose between them. Shopify and GoDaddy are two popular ones, but which one is best for you? In this Shopify vs. GoDaddy comparison, I'll evaluate them across different categories so you can make the right decision for your needs.
1. Designing Your Website
One of the first things people will notice about your website is the design. If it's a good design, they'll enjoy being on your site. If not, they'll likely click off within a few seconds.
Finding a website builder with good design features is crucial for making a good impression. Ideally, it should be easy to use and lead to beautiful designs, even if you're a beginner website creator.
How do Shopify and GoDaddy's website builders measure up to these standards? Let's find out.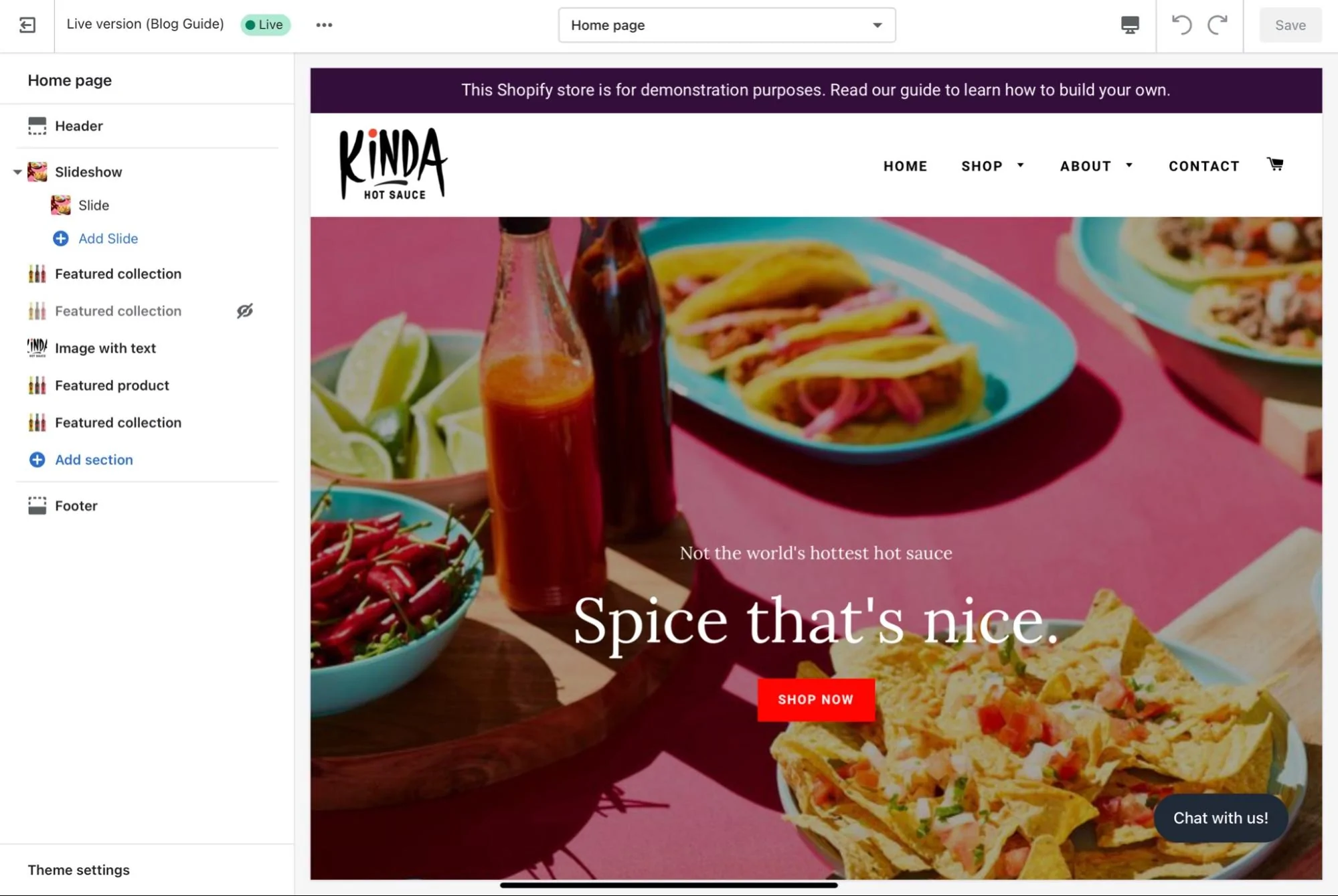 Shopify uses a simple drag and drop editor that's beginner friendly. It allows you to edit elements of the theme you chose, like editing text, adding sections, or adding elements to the page like videos. One great thing is that you can actually use this design editor from any device. Whether you're on your phone or desktop, you can edit your site quickly and easily.
Your customers will also enjoy accessing your website from their phones. Shopify sites are fully mobile-optimized no matter the theme.
Besides that, the themes can make your website both functional and beautiful. Some Shopify themes have multilingual site support, making your website more accessible to people around the world. Also, there are color variants of many themes so you can use the same layout while changing up the look significantly.
Summary of Shopify's design features:
Mobile optimized site
Easy to use drag and drop editor
Multilingual site support on some themes
Color variants of themes — same theme, different look
Edit text, add sections, add elements to page
Edit website from any device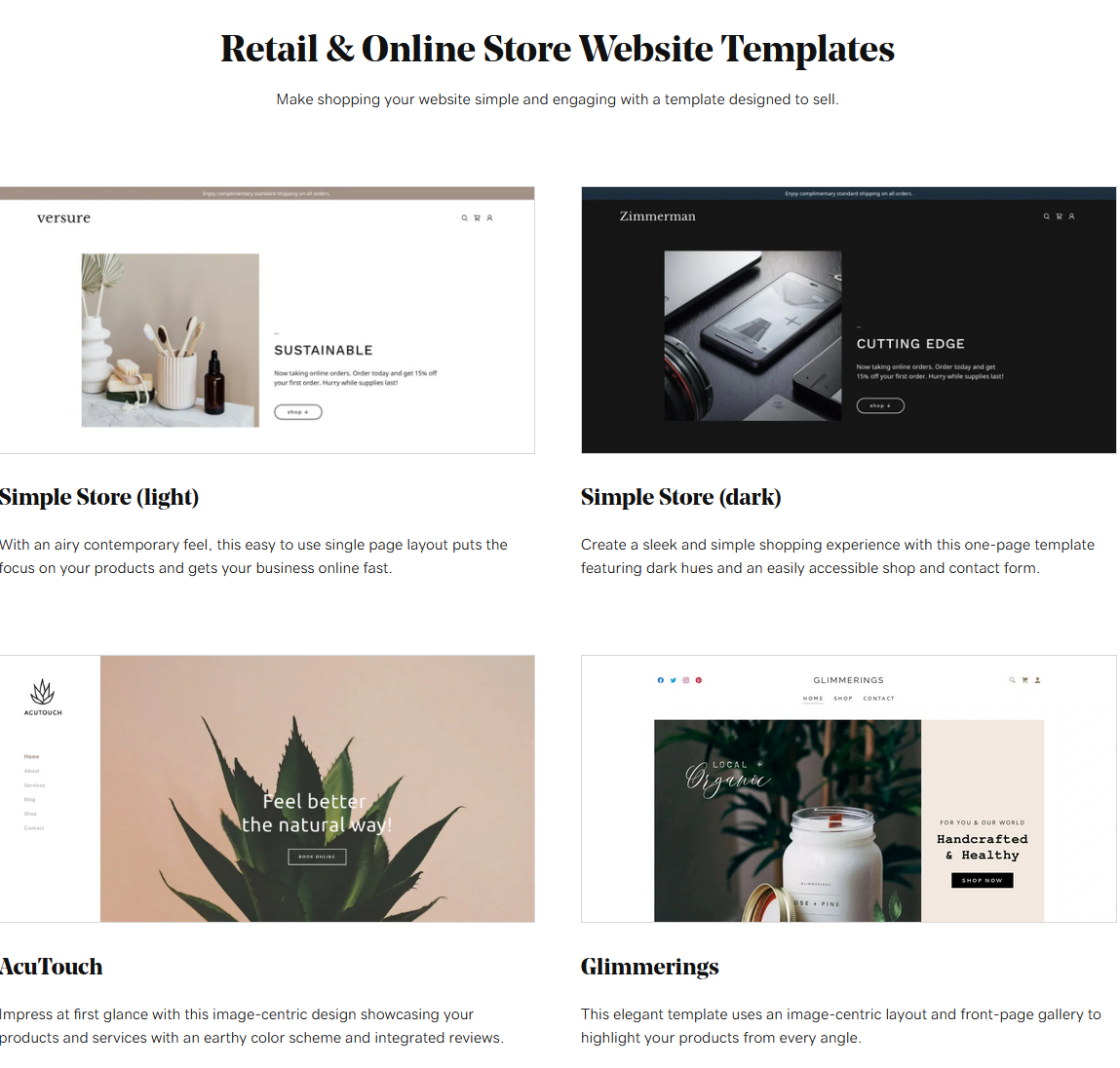 Like Shopify, GoDaddy allows you to start from a theme, use a beginner-friendly drag and drop editor, and edit everything to your liking. The website editor also works on any device, so you can make changes to your site even when you're on the go.
Also, the themes are all mobile-optimized. No matter what device your customers are using, you can be confident that they'll have the same experience.
Summary of GoDaddy's design features:
Start from a free theme
The drag and drop editor is easy to use, even for beginners
You can edit text, add sections, and add elements to page
The website editor works on any device
Mobile-optimized site
Shopify and GoDaddy do have many of the same design features, particularly the drag and drop editor and themes. But there are a couple of unique features that give Shopify the edge for this category.
One is that GoDaddy doesn't offer any multilingual site support, while some Shopify themes do.
Another unique aspect is theme color variants, which makes themes more customizable. You can choose between a variety of different color palettes, which can change the look and feel of a site while retaining the same layout.
2. Core Features
One of the main questions people ask when considering website builders is, "What features does it have?" Ideally, a website builder should offer features that fit your business's needs and justify the price. Let's look at the core features that I mentioned in this Shopify vs. GoDaddy comparison.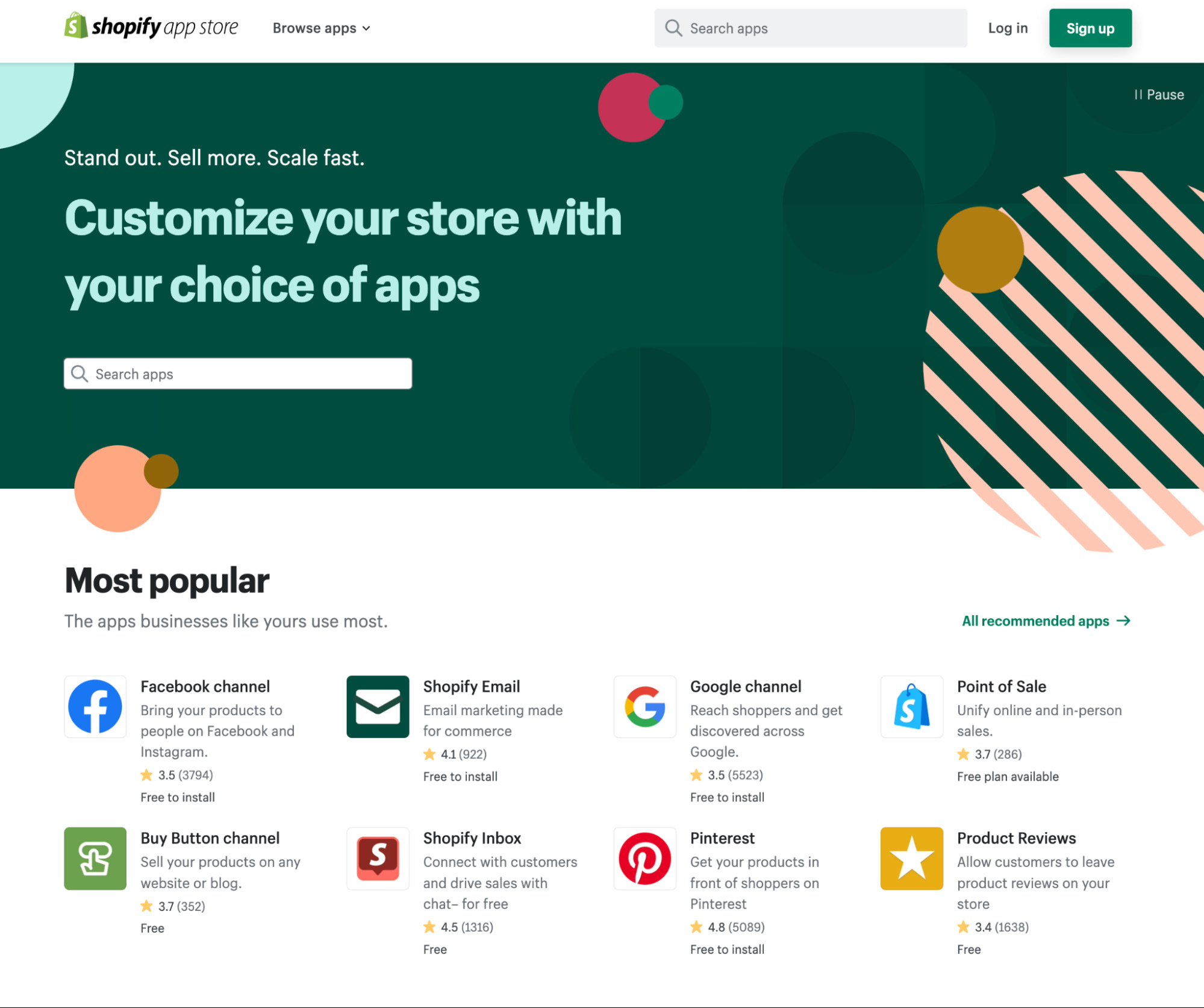 Shopify makes it easy to create a site with their templates and drag and drop editor. If you ever want more features, it's simple thanks to the Shopify app store. This allows you to get third-party tools without embeds — all you need to do is download the app.
Shopify also has their own checkout system called Shop Pay. Shop Pay allows logged in customers to checkout in one click, so it increases conversion rates and reduces abandoned carts.
It also allows customers to track their orders in the Shop app. Shop Pay can be used not only on your site, but also off-site. It's integrated into Facebook, Instagram, and Google, and you can also create Shop Pay links that can be used anywhere, including in emails.
Speaking of selling off-site, Shopify works with its own POS software and hardware, allowing you to sell items in-person.
If you're wondering about Shopify's social media marketing tools, they are primarily designed for Facebook, Instagram, TikTok, and YouTube. Shopify lets you sync your inventory across your site and social media platforms. It will also sync data so you can keep track of your customers on social media as well as manage orders and returns.
Shopify also has many other marketing tools. For email marketing, you can create campaigns and run them automatically. It also has email templates, making it easier for you to create visually stunning emails that fit your brand. And with segmentation and email personalization, customers will feel listened to and valued by your brand.
Summary of Shopify's Core features:
Templates and a drag and drop editor make building your site easy.
The integrated app store allows you to add third-party tools to your site
You can sell online and in-person with POS integration
Customers can check out in one click with Shop Pay
Data and inventory syncs across platforms
Email marketing tools let you segment customers and create automated campaigns
Shopify integrates seamlessly into major social media platforms, including Facebook, TikTok, Instagram, and YouTube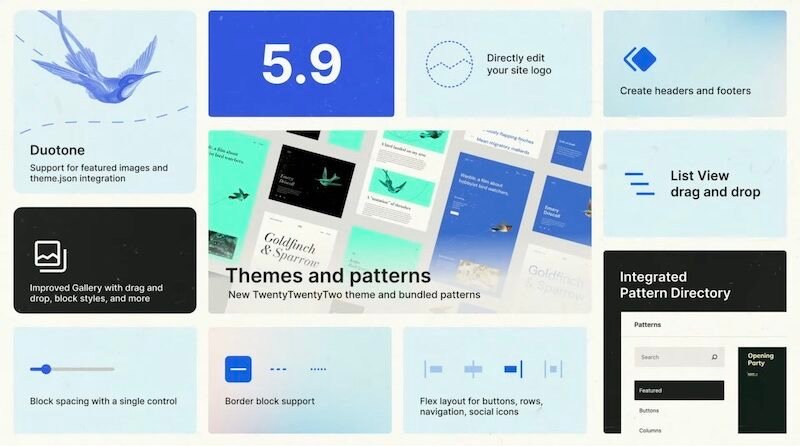 Much like Shopify, GoDaddy offers a drag and drop editor as well as the ability to sell both online and in-person. Beyond that, GoDaddy has a few unique features that are useful for website creators.
GoDaddy Studio is included with both free and paid plans, with the paid plans unlocking more features. This allows you to create graphics for your website easily, even without design skills. Its library of fonts, templates, and royalty-free images will ensure your site looks visually stunning. Plus, you can access it online and with the dedicated phone app, so you can design wherever you go.
If you want to reach as many customers as possible, you'll be happy to know that GoDaddy allows you to sell on Amazon, eBay, and Etsy. Your inventory syncs automatically, too, so you won't have to worry about juggling multiple platforms.
GoDaddy also makes it easy to manage appointments. You can set up recurring appointments as well as appointment reminders. Whether you're an art teacher or a fitness coach, you can keep your business organized.
Summary of GoDaddy's Core features:
GoDaddy Studio makes it easy to create graphics for your site, even on-the-go
You can manage recurring appointments and send appointment reminders
You can sell across Amazon, Etsy, eBay, and your site simultaneously, all with automatic inventory management
While GoDaddy Studio and innate cross-platform selling features are certainly useful. Shopify has more features overall. Its email marketing tools and social media marketing tools will enable better reach for your site.
Even if a Shopify plan doesn't have exactly what you're looking for, the Shopify app store lets you integrate third-party tools into Shopify easily.
3. Pricing
When you're comparing website builders, pricing is an important factor. It's what determines whether you're getting a good value, and depending on your budget, sometimes it can prevent you from using one platform at all.
That being said, it's important to weight the features against the price. Typically the more features a platform has, the more expensive it will be, but that's not always the case. There are some expensive website builders that cheaper ones can easily outdo.
Also, you don't necessarily need all the features, just the ones that make sense for your site. If you only need a basic eCommerce platform for your small business, then buying a cheaper plan or even using a free one may make the most sense for you.
Keeping these tips in mind, let's take a look at the pricing for both website builder options.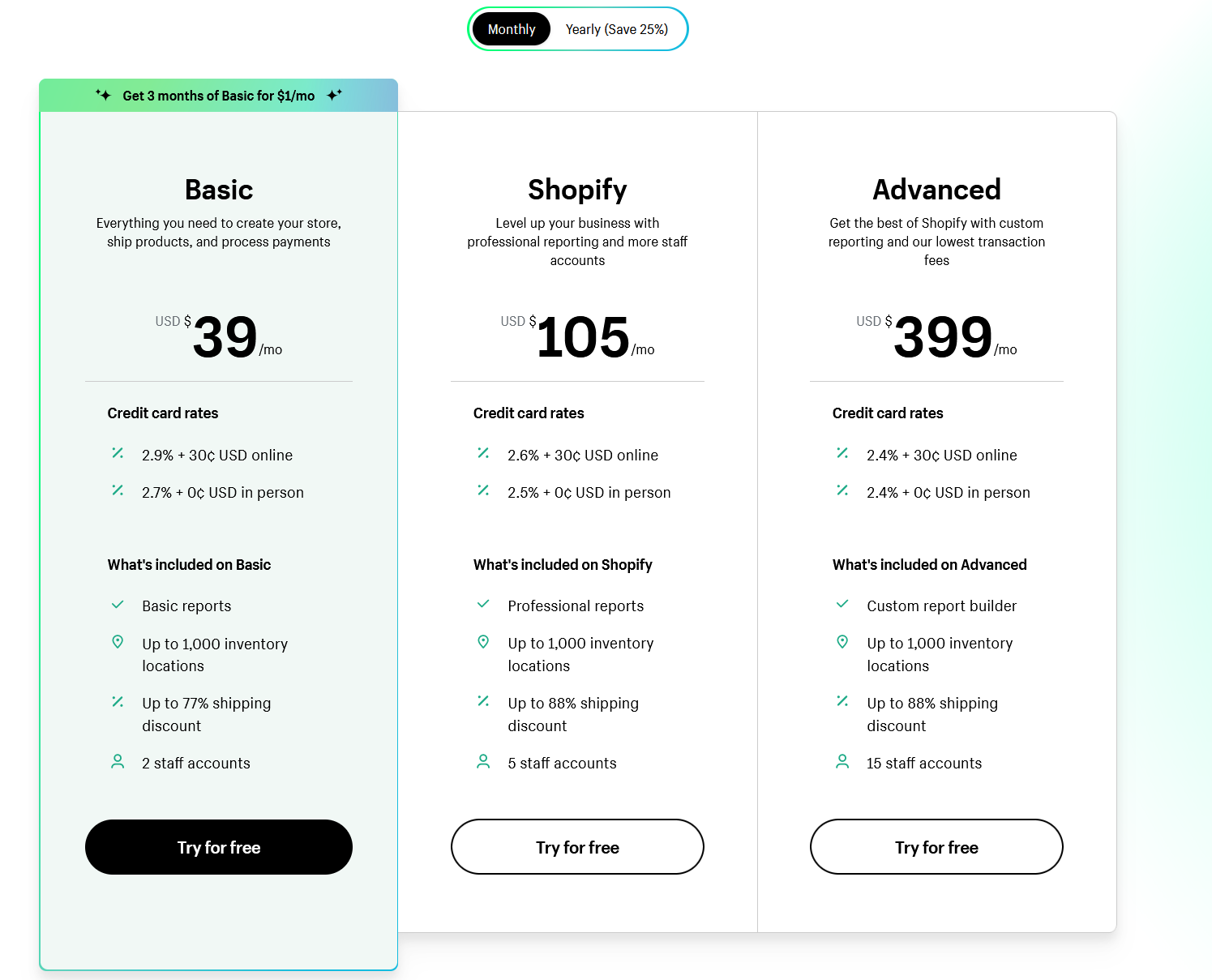 Shopify has three pricing plans for their monthly subscriptions:
Basic ($39/month): blah
Shopify ($105/month): blah
Advanced ($309/month): blah
*Note: Shopify offers a 25% discount on annual plans.
When you sign up for a plan, you don't have to pay immediately. There is a 3-day free trial on all plans, and Shopify also offers a 3-month trial period of their Basic plan for only $1/month. So, if you're on the fence about Shopify, know that you can try it out.
All of Shopify's plans have transaction fees, but these vary based on the plan. Here is a breakdown of the transaction fees for each:
Basic: 2.9% + 30¢ USD online and 2.7% + 0¢ USD in-person
Shopify: 2.6% + 30¢ USD online and 2.5% + 0¢ USD in-person
Advanced: 2.4% + 30¢ USD online and 2.4% + 0¢ USD in person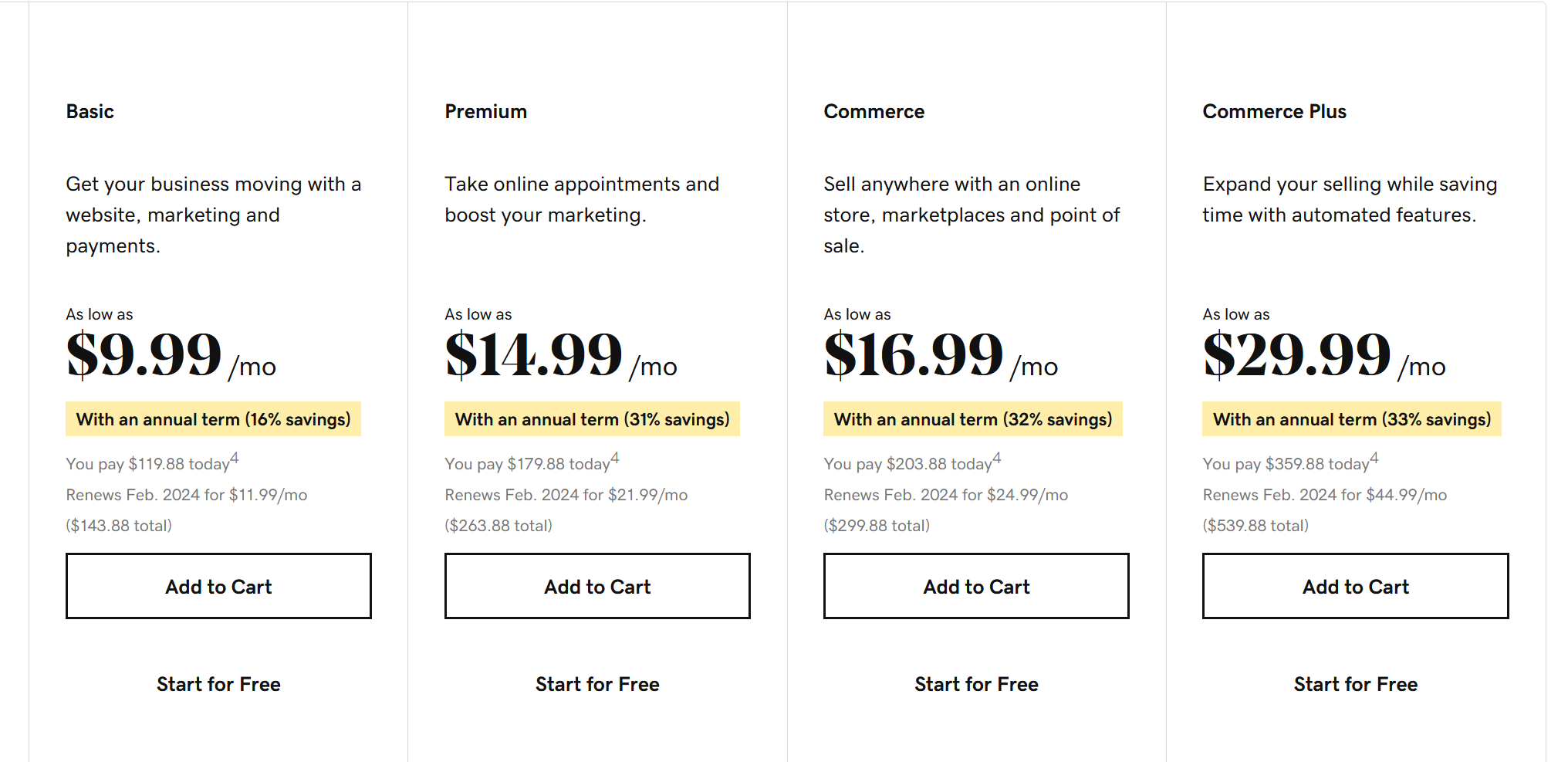 GoDaddy has five pricing plans for their monthly subscriptions:
Free ($0/month): blah
Basic ($16.99/month): blah
Premium ($26.99/month): blah
Commerce ($29.99/month): blah
Commerce Plus ($49.99/month): blah blah blah
*Note: GoDaddy offers different annual discounts depending on your chosen plan. You'll save more with the more expensive plans. For example, the Basic plan discount is 16% ($9.99/month), while the Commerce Plus discount is 33% ($29.99/month)
All of GoDaddy's paid plans also have transaction fees, but they are the same for every one: 2.3% + 30¢ online, 2.3% + 0¢ in-person, and 3.3% + 0¢ via the virtual terminal. (For reference, the virtual terminal from GoDaddy allows you to turn any device into a credit card terminal without a card reader.)
The free plan does not have transaction fees because it doesn't allow you to sell products.
GoDaddy is the winner of this category for a few reasons.
While Shopify does have a free trial. GoDaddy takes it a step further with a generous free forever plan. If you're fine with the basic features of GoDaddy, you never have to upgrade if you so choose. Even if you do want to upgrade, you'll feel more confident in your decision since you were able to test it for as long as you needed.
Besides that, all of GoDaddy's pricing plans are more affordable than the Shopify and Advanced plans, especially with the annual discount. This makes it a more accessible website builder for small business owners and startups.
Additionally, GoDaddy has slightly cheaper transaction fees for every payment collection method but the virtual terminal. This might not seem like much, but the savings can add up, especially if you make many sales.
Finally, GoDaddy offers more pricing options in general, with five plans instead of three. Your experience with GoDaddy will likely feel more customized to your needs since you have more of an ability to choose based on the features each plan offers.
4. Templates
These days, it's difficult to find a good drag and drop website builder that doesn't have a range of templates to choose from. Templates serve as the basis for your site, determining the layout and aesthetics. Some can even change your site's functionality.
Shopify and GoDaddy both offer many different templates to choose from. Let's take a look at their selection and how you can add them to your site.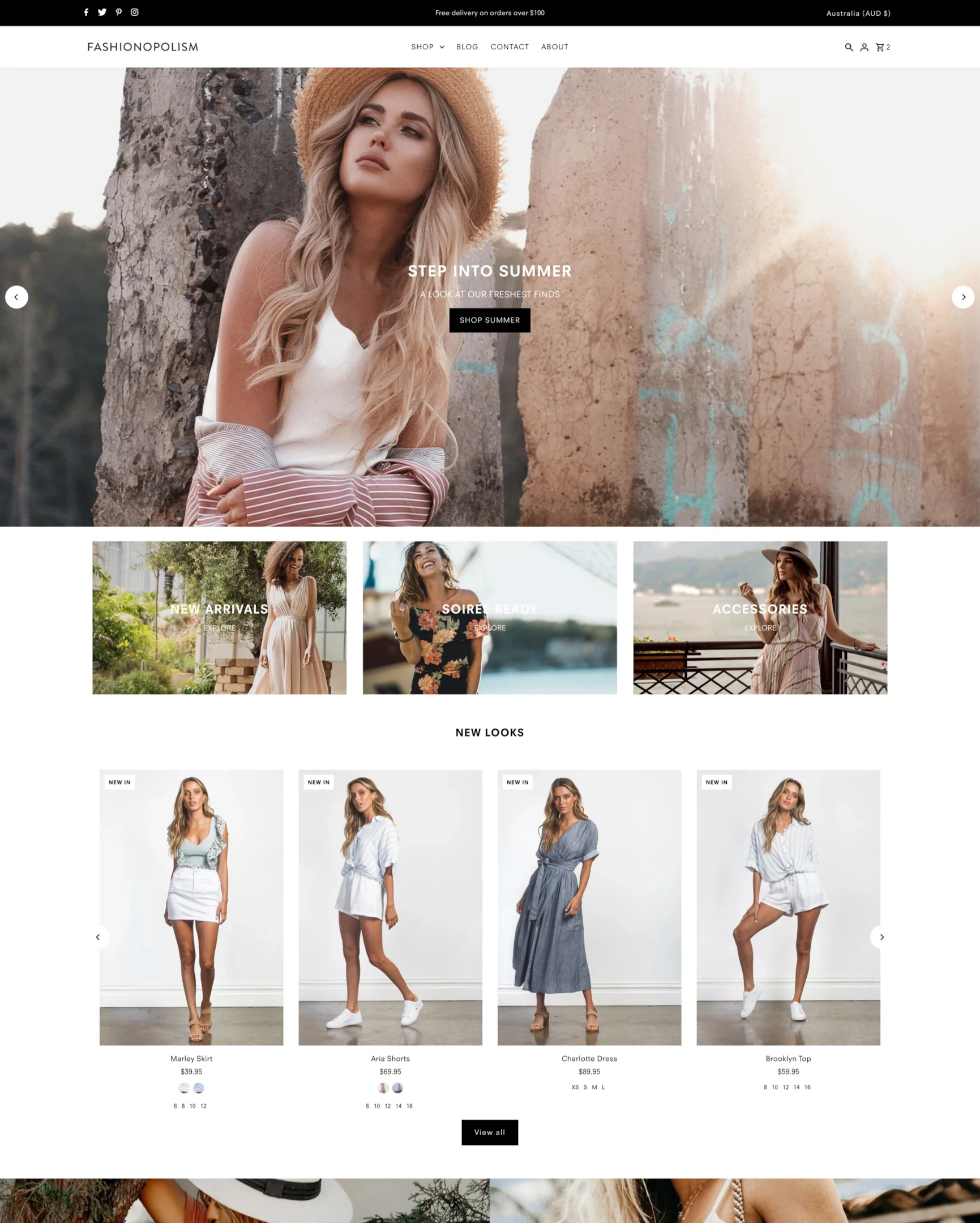 Shopify has a marketplace of themes, including free and paid options. There are far more paid than free templates — currently, there are only 11, compared to 106 paid themes. Some themes also have different color presets, which can change the appearance up quite a bit.
Most of the paid themes are between $250-350. When taking this price into account, it's important to consider that Shopify themes affect more than just aesthetics. Some have specific features. For example, the Palo Alto theme is built for fashion brands and allows for shop the look and upsells. Some other features themes may have include an age verifier, a back-to-top button, a countdown timer, a stock counter, and more.
Shopify has a wide variety of theme categories, including (but not limited to): Arts and crafts, Baby and kids, Electronics, Food and drink, and Clothing. The one with the most themes by a slim margin is Baby and kids (103 themes), followed by Clothing (101 themes). The ones with the least themes are Hardware and automotive (37 themes) and Pet supplies (44 themes).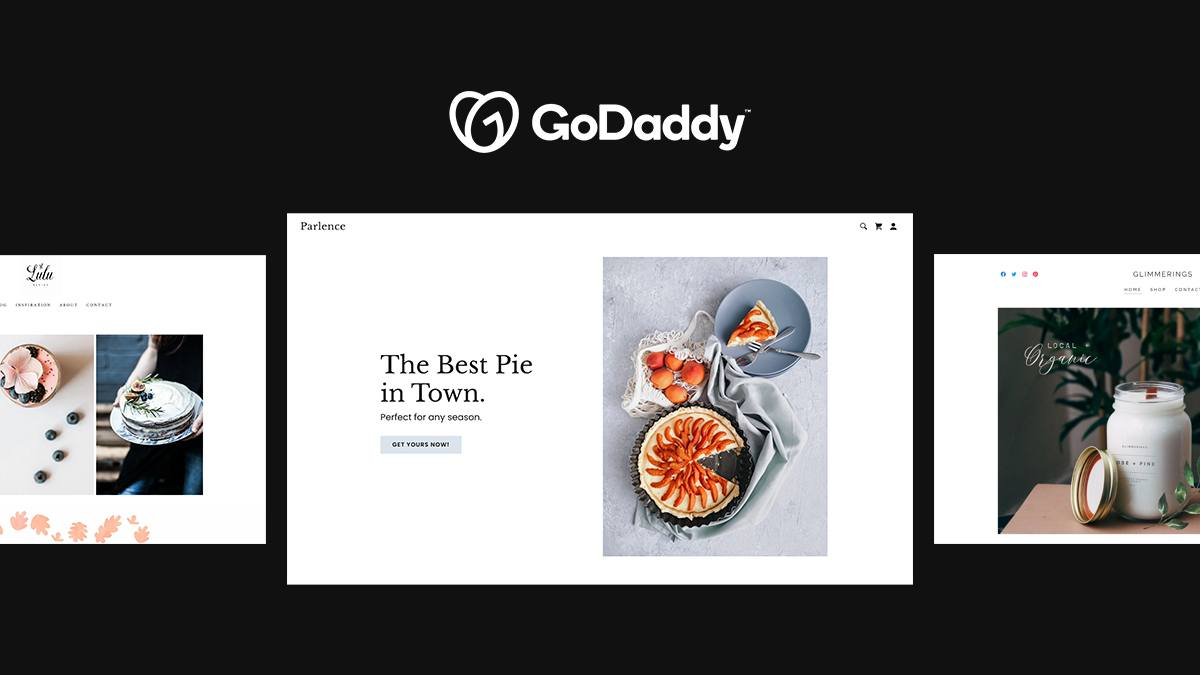 All the GoDaddy templates are free. You can start from one of these templates when you sign up, and change it at any time. They have a wide variety of template categories, including Fashion & Beauty, Health & Fitness, Personal & Blog, Music, and more.
Most categories have around 16 themes in them, with some repeats between categories. The one with the most themes by far is the Fashion & Beauty category, with 44 themes currently. Meanwhile, Photography, Music, and Travel are all tied for last place, with only 7 themes each.
GoDaddy does say they offer more themes in the website builder itself, so you'll have more customization options when you sign up for a plan.
GoDaddy does have a decent variety of themes, and they are all free. This makes them better in terms of affordability.
But Shopify is the winner of this category for their wider selection of templates, especially if you consider color variations. Also, both free and paid themes add extra features to your site, making them both aesthetic and practical.
5. ECommerce Capabilities
When it comes to eCommerce capabilities, not all website builders are created equal. Some allow you to create a full-fledged online store fit with inventory management and payment gateway integration. Others don't allow eCommerce at all.
Platforms that do have eCommerce features will vary widely in what they offer. Some platforms have basic features that are suitable for beginners or small businesses. Other platforms are designed to be scaleable, so they work no matter what size business you have.
Thankfully, both Shopify and GoDaddy function as eCommerce platforms, letting you bring your store to life.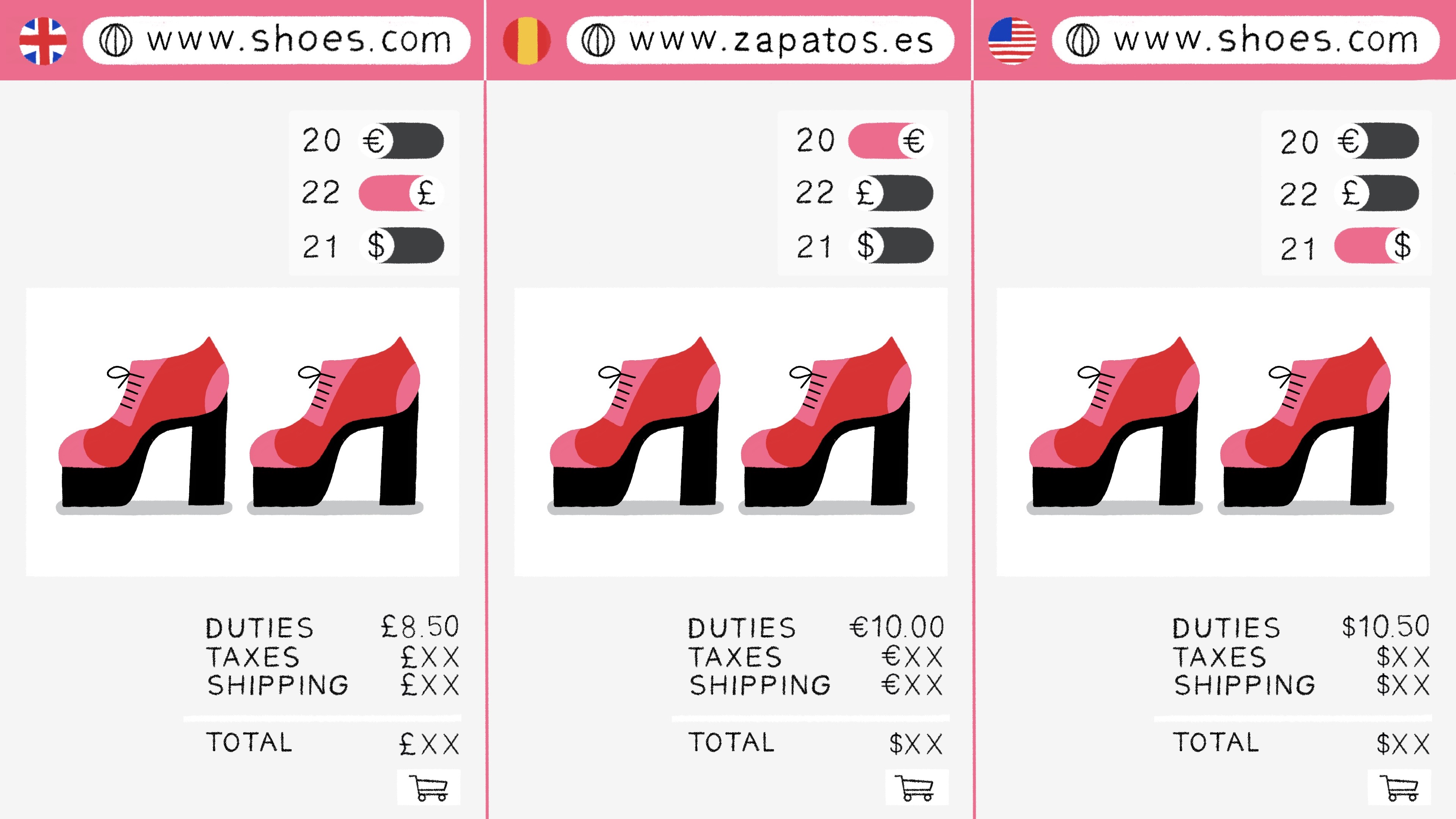 As I mentioned earlier, Shopify has many powerful eCommerce features for online stores, including social media selling, inventory syncing, and Shop Pay's one-click checkout. But there are many other features that you may not be aware of.
One of these is that Shopify has a native payment gateway called Shopify Pay. This is convenient for both you and your customers. You don't need to download third-party tools or set anything up. It comes with your site, so all you need to do is enable it for your Shopify store.
Shopify payments is also convenient for your customers because it allows them to use a credit or debit card rather than signing up for a payment service like PayPal.
Shopify also has eCommerce features that are suitable for larger businesses, as well. For example if you want to start selling wholesale products directly to businesses, Shopify lets you do it on your main site or create a separate site specifically for wholesale customers. Wholesale discounts are implemented automatically based on your settings, so you won't have to worry about managing customers individually.
If you're looking to expand your online store globally, Shopify also has features for that. With Shopify Markets, you can sell to multiple countries at the same time. When customers visit your site, the currency and tax rates will automatically change to fit the customer's region.
You can also reach more customers through Shopify's Walmart app. With the Walmart app, you can add your products and sync inventory between platforms.
Summary of Shopify's ecommerce features:
Shopify Payments is a native payment gateway with no third-party tools necessary
Wholesale features allow you to make two different sites for B2B vs B2C, or one single B2B site. Discounts are done automatically
Shopify Markets allows you to sell to multiple countries at the same time, and automatically changes the currency and tax rates to fit the country someone is in
You can sell directly on social media and Walmart, and sync the inventory with your site
Shop Pay allows for one-click checkout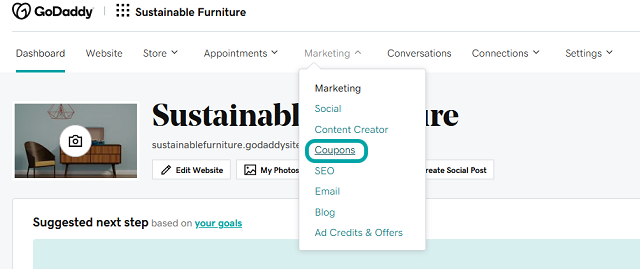 Compared to Shopify, GoDaddy's eCommerce features feel a little more basic. You can set up flexible shipping options, including free shipping, paid shipping, and curbside pickup.
GoDaddy also makes it easy to create discounts and sales, which you can make banners for on your site.
Finally, GoDaddy accepts Google Pay, Apple Pay, PayPal, and credit cards so customers can choose their desired payment method.
Summary of GoDaddy's ecommerce features:
Flexible shipping options
Discounts and sales with website banner
Four different payment methods: Google Pay, Apple Pay, PayPal, and credit card
There is a clear winner for this category, and it's Shopify. Shopify's website builder was designed with eCommerce in mind, and it shows. You can sell wholesale, on social media, on Walmart, and around the world with ease.
Shopify's native payment gateway and Shop Pay checkout also make it easy for your customers to purchase products.
6. Blogging Tools
Even if you don't consider yourself much of a writer, your website needs a blog. Blogs are expected parts of websites. You can add many different types of content, including business updates, sales posts, and value-added content.
Value-added content is a particularly important one — customers don't want to be sold to 100% of the time. With helpful content, your customers can keep engaging with your brand even when they're not ready to purchase something.
Since they're expected parts of websites, any good website builder should include blogging tools. These should allow you to create blog posts that not only read well, but also fit right in with your website's aesthetic. Both Shopify and GoDaddy include blogging tools, so let's take a look at what you can do with them.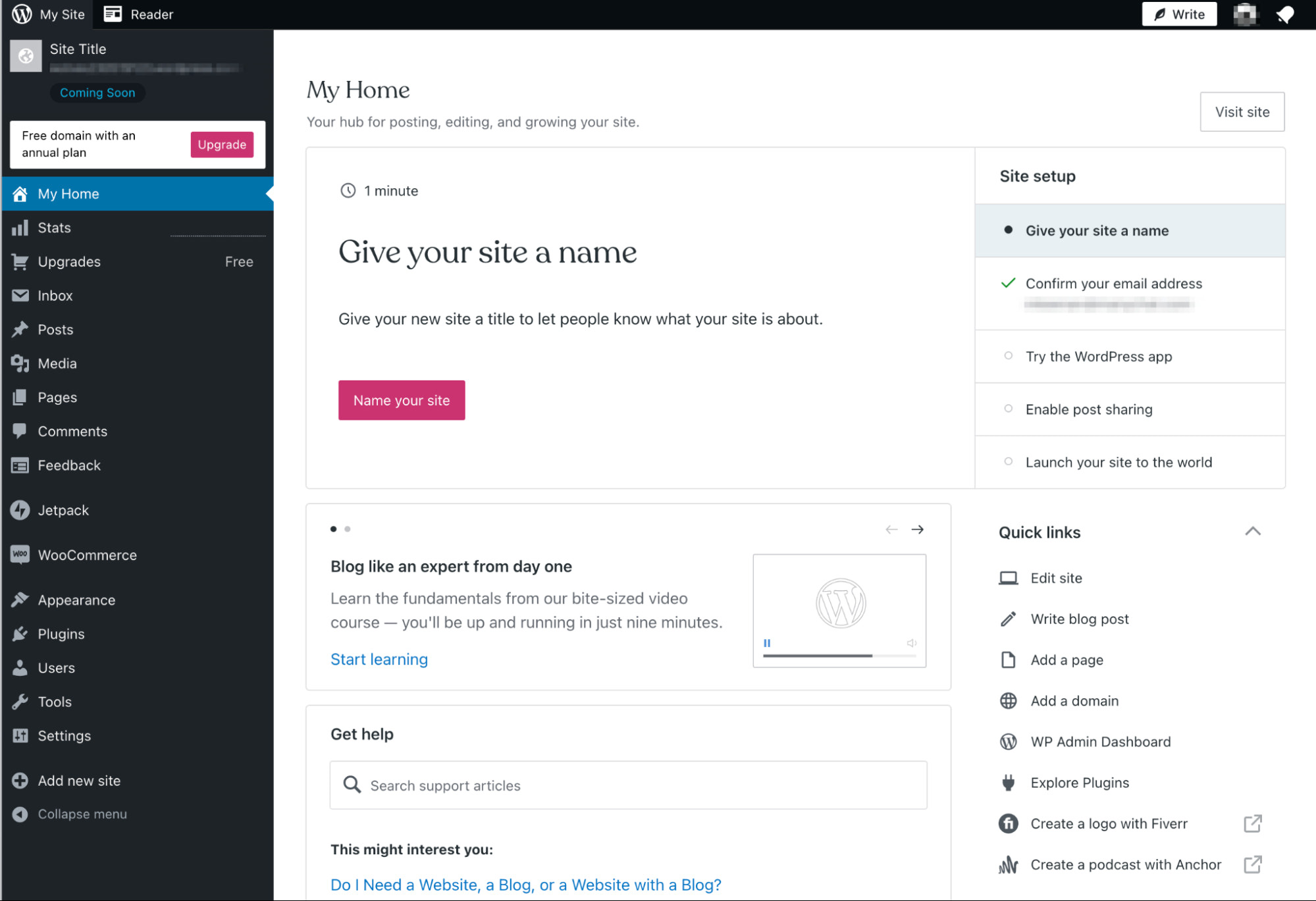 Shopify has a native blogging tool. When you create your site, there is a default blog called "News." You can add posts to this one and change the title to make it your own. You can also add another blog to your site, if you'd like.
When you make a blog post, it has the basic features you might expect, like adding images and tags. They also have a few advanced features, including:
Scheduling a publish date in advance
Creating custom templates
Publishing or unpublishing posts in bulk
In case these features aren't enough, you can also choose to use third-party blogging tools via the Shopify app store. For example, the Bloggle app lets you make shoppable blog posts and use one of their prebuilt templates.
Summary of Shopify's Blogging tools:
Create blog posts with images, text, and videos
Categorize your blog posts with tags
Create your own custom templates
Use bulk action to publish/unpublish posts
Create multiple blogs on your site
Download third-party blogging tools through the Shopify app store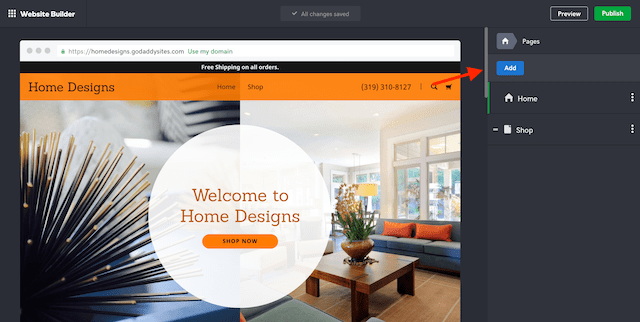 GoDaddy also has a native blogging tool with similar features to Shopify's. You can create blog posts with images, dividers, videos, and text, and publish them to one or more blogs on your site. One of the main differences here is that you don't need to embed videos in your post. Instead, you can simply add a video using the URL, making it slightly easier.
When you create blog posts, you can enable a feature that lets you send blog post snippets automatically to your subscribers. That way, they'll never miss an update.
Once you've created a post, you can either publish it right then or set a publish date in the future.
Summary of GoDaddy's blogging tools:
Add videos, dividers, images, and text to posts
Create multiple blogs on one site through categories
Blog post snippets are automatically sent via email
Set the publish date for your blog post
Compared to GoDaddy, Shopify has very similar native blogging tools, so it is tough to choose between them. However, Shopify wins by a small margin. This is mainly because of the Shopify app store, which has multiple third-party blogging tools that let you expand the functionality of your blog to fit your needs.
7. Search Engine Optimization Tools
You know how when you search something on Google or a different search engine, there are pages of results? How does the search engine determine which results are first? The main key is SEO.
SEO, or search engine optimization, is the process of optimizing your site so it appears among the first few pages of results. This is not true for every search term, of course, only ones that are relevant to your site. For example, if you're a yoga instructor, you would want your site to appear when someone searches "yoga instructors near me."
Implementing SEO best practices can feel rather daunting as a new website creator. That's why finding a website builder with native SEO tools is important. Let's take a look at the SEO features found on each platform.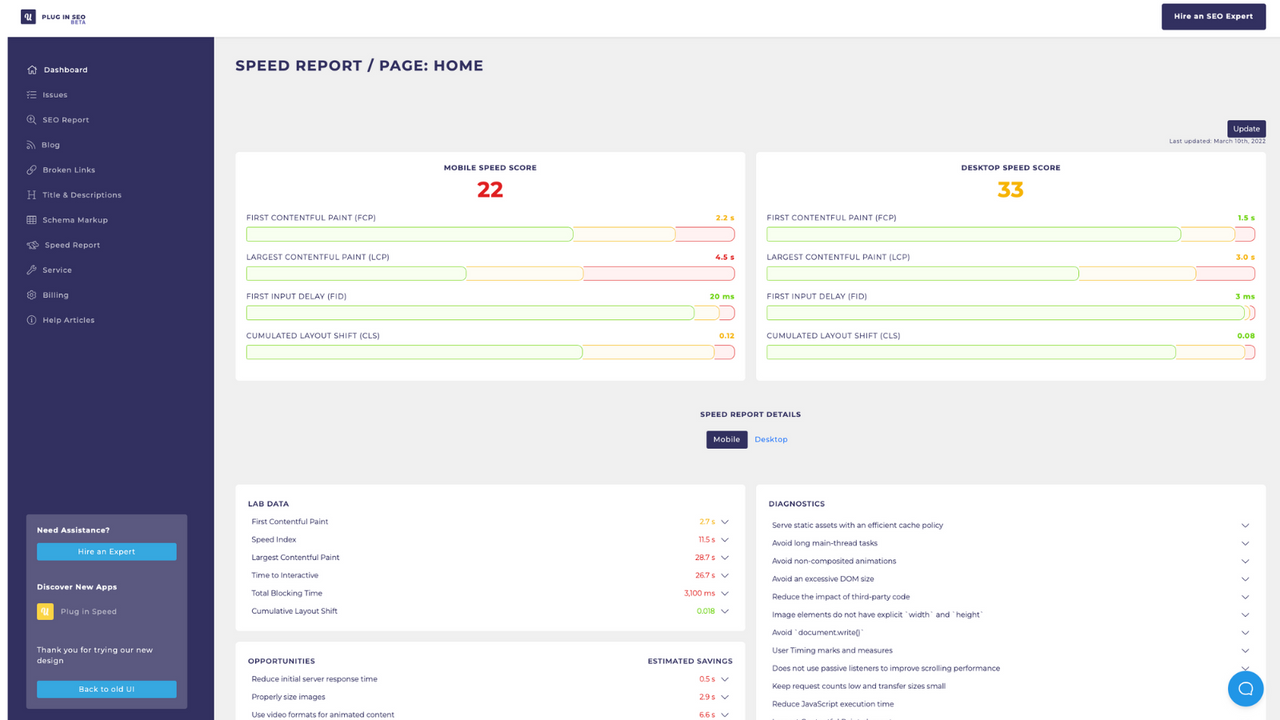 Shopify has some basic native SEO tools, allowing you to edit the title tags, meta descriptions, and URLs of each page to your liking. These will show up in search results, and adding relevant keywords to them will improve your page's SEO.
One major advantage Shopify has is, once again, the Shopify app store. There are many Shopify apps with SEO tools, including popular ones like Yoast SEO.
Additionally, Shopify themes automatically generate title tags with your store's name so you don't have to edit them all individually.
Summary of Shopify's SEO features:
Edit title tags, meta descriptions, and URLs
Automatically generated title tags
SEO apps in Shopify app store

GoDaddy also has the SEO features you might expect from a website builder, but with a twist: a beginner-friendly SEO wizard.
All you have to do is run through the prompts for the page you want to SEO optimize, and then you can publish your changes at the end. The SEO wizard will prompt you to edit the meta description, page title, page content, and main header based on the keywords that are most relevant to your site.
Summary of GoDaddy's SEO features:
Beginner-friendly SEO wizard that guides you through keyword optimization
GoDaddy's SEO wizard is excellent for SEO beginners, but if you're looking for pure functionality, Shopify wins this category. The ability to add third-party SEO tools to your site makes the options virtually limitless.
Final Thoughts
While Shopify won most of the categories on this list, it's important to note that each website builder is best for different users. GoDaddy is best for beginners. The accessible pricing and free plan make setting up a site budget-friendly. Also, features like the SEO wizard guide you through site optimizations.
But if you're looking for functionality, Shopify is the best choice. The platform boasts many native features and integrations that allow you to customize and optimize your store. It also works for businesses of all sizes, so you won't have to migrate to a different platform as your business grows.
Hopefully my Shopify vs. GoDaddy comparison has helped you make the best choice for your needs and website requirements.
Still not sure which website builder is right for you? Check out my detailed comparisons below or my list of the best website builders.