I've been at this blogging thing since 2014, and frankly, it's a huge passion of mine. But one of the absolute WORST things about blogging is how long content creation can take.
Writing is a very labor-intensive task, and although it's precisely what you sign-up for when you start a blog, many people underestimate just how long it takes to create content.
I'm no different.
Since 2014 I've owned a portfolio of 10+ blogs, and although I outsource a fair bit of content on some of my sites, this site is an exception to that rule.
But, as you can imagine, with all of my years of experience blogging, I've learned a thing or two about how to speed up the writing process, and today I'm going to share with you the exact 5-step process I use to spend less time writing blog posts and more time making money on my blogs.
(If you're short on time, my biggest secret is Dragon Naturally Speaking software. It helps me cut my writing time by about 80% because I can "speak" the words I want to type, and it dictates automatically)
1) Mind Mapping
Whether you're a beginner or a long-time blogger, brainstorming is the first step toward creating a great blog post. There are many ways to do this, but one of the fastest and easiest is mind mapping. It only takes about 10 minutes for each single blog post.
If you don't know how to mind map, here's an image of a successful mind map.
(Source)
When you want to write a blog post fast, mind mapping is when you draw a circle with the main topic in the middle and create the main blog post ideas.
This is one of the best ways to stay focused and come up with blog topics, section headings, subheadings, and supporting details.
In short, even with more research, mind mapping can help you get all the building blocks you'll need to put together a fantastic blog article fast.
The image above can help you with your mental preparation process. With the main idea as the center, this is the first, second, third, and fourth ideas. Then, you create points to mention in each of the ideas for the blog post
As you draw the map out on paper, you're coming up with these ideas on the fly—you're not going to the internet and doing any research.
You should ask yourself, "What else should I talk about related to this particular blog article I want to write? What is important to include that the reader will want to know?"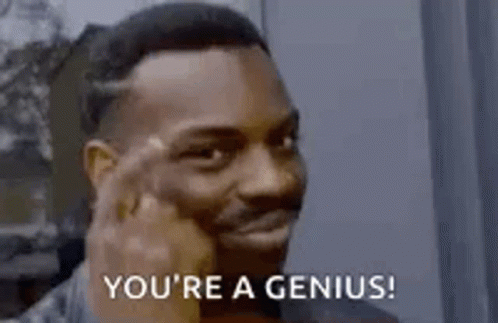 After your brainstorming is done for your blog post, I recommend you take your main topic, type it into Google, and look at the top three results, but do not copy them.
The reason you're doing this is just to see what others have included in their articles.
The top three blog post results are what Google likes, so look at what they're doing. If there's something that they put into theirs that you forgot, feel free to add it to your mind map as one of the main points you should cover to create great posts.
When looking through the blog post search results before you start writing, also try to notice what keywords are often used. Creating the best blog posts ensures that your posts are found on Google and other search engines.
This process of optimizing your blog post is called SEO — or search engine optimization. While many parts go into SEO work, keyword research and competitor analysis are the best places to start.
2) Create a Blog Post Outline
Step two in writing a blog post faster is to create an outline. This should really only take you about five minutes.
This is when you sit down on a Google Docs or Word Doc and create an outline to understand what you will do, in sequential order, when you write a blog post.
You've already got it all on your mind map so it's visually laid out and presented in Google Docs. Now, how are you going to organize it to focus on each task?
What reading and writing flow makes the most sense? For example, writing flow to write blogs faster? What should the main content ideas be first, second, third, etc.?
First, there will be an intro on the blog post where you introduce your blog post topic and give a little information. Then the body will be divided into several sections, each with a primary section heading.
Some primary sections may be broken up into subsections, while some may have been shorter and do not need subsections.
Below is an example of how it should look when you write:
(Source)
You may want to skip this step and just jump right into writing blog posts. But I can't caution you enough:
DO NOT skip this step. You may think it's unnecessary, but I promise you it's worth laying everything out. It'll make you faster later and help you create the highest quality content possible.
For new bloggers, there is a certain learning curve when they write. While you may be a natural and start pushing out high-quality blog posts from day one, it's more likely to take some time before writing blog posts feels natural.
Fortunately, mind mapping and outlining help to break things down so that you can write blog posts fast.
3) Start Writing Blog Posts (With Your Voice)
The third step in the content creation process to write blog posts faster is when you begin writing your content. If you've done the mind mapping and outlining effectively, this third step should only take 15 to 20 minutes.
However, if you skip the first two steps, you could spend hours trying to get your first draft written.
First, the introduction is crucial. Then, you need to tell a story or do something to hook the reader so they want to read more of what you have to say.
They should want to read the full article because you've grabbed their attention from the very beginning.
This is animportant part of your blog post, so spend some time on your introduction to make sure it's good.
After that? We get into the biggest time-saving hack that I personally discovered while in my doctoral program writing 10-12 page papers every week. It's my secret to writing thousands of words in a concise amount of time.
It's a software called Dragon Naturally Speaking software.
This platform allows you to speak into a microphone while it dictates exactly what you're saying. You can "type" incredibly fast by doing this.
They claim that the software is three times faster than typing, but I don't type very fast. Using Dragon, I am able o increase my writing speed to "type" 300-400 words per minute. It's also 99% accurate, so what you say is what's going to show on the blog post you're creating.
This is a great time saver and a helpful way to writer's block.
If you want to see the software in action, this quick tutorial shows me using it in a YouTube video I created:
Now I know there are many options to write out there that do this same thing. Even Microsoft Word has a free tool like this. But here's the thing…
Other tools are not as accurate as Dragon Naturally Speaking Software to help you write.
I know because I was too cheap to buy good dictation software when I started, and having inaccurate software slows down the process exponentially.
There is a 30-day money-back guarantee with Dragon Dictation software, so you can feel comfortable giving the software a shot to test it out yourself.
If you use this software, it's important to remember to be casual and "write how you talk." I tell people this because typically, blogging is informal, and you want to connect with your readers and let your personality shine through.
Of course, there are specific blogs out there when you write where you need to be more rigid, like healthcare-focused or financial websites.
However, if you're engaging and writing like you're in a conversation with your reader, people will be more receptive to you.
When you get rigid with your writing, it can be tough for people to stay with you.
The key when you write is to speak as you usually would while dictating content.
NOTE: It will take time to get used to this. At first, this will feel very unnatural, but as you do it more often, things will become easier as you continue to write.
One thing to note when you write blog- do not edit while you're creating your content. If you do, it's going to slow you down dramatically.
Instead, speak through your thoughts and get them all on the page, so you've written an imperfect version of your blog post.
4) Review Your Content
The fourth step in the process to write blog posts faster is to review the content, and reviewing your blog post should take another 15 minutes.
Even if you have excellent writing speed, you need to proofread everything you put into your document with the Dragon Dictation Software to remove any typos and ensure that you're using correct punctuation and grammar (grammar mistakes can lessen your valuable time for writing creating content.)
Dragon Naturally Speaking Software does a very good job of helping you write faster and save time. As you use it, it gets better at understanding your voice and dictating what you say, even if you have an accent like my wife.
But, you still need to make sure you read through the content that you write to make sure it all reads well. I also recommend that you use Grammarly.
First, you can run it through your regular Microsoft Word or Google Docs spellcheck and then run it through Grammarly. Grammarly is free, and together, those two things will catch a lot of errors.
Take the time to inspect your tone, how you transition from one idea to another, and your flow.
Then, read through it once more to make sure it reads well.
5) Format Content and Post
Step number five in how to write blog posts faster is to format the content and post the article. This should take about 10-15 minutes for one blog post.
At this point, the post has been written with a solid outline, and you've fixed the punctuation and grammar, but now you need to add underlines, bold texts, italics, and headers—things that will create content that stick out.
Additionally, even when you want to write a blog post fast, you don't just want large blocks of text as other bloggers do. Try seeing where you might be able to use bullet points to make lists.
For example, in the next section, I include a list of various ways to market your content once it's been published. Modeling lists in this way can be very helpful to save time and develop a great post.
You also want to make sure that your website uses a template that makes it easy for the reader to scroll through the article on desktop and mobile devices.
I use WordPress for my websites because of all the great content templates, plugins, and other features.
In the blog writing process, this is when you're trying to enhance the post to make it more than just a bunch of text blocks on a screen.
Di not stop writing when you find it challenging to compose ideas. You need to break it into different paragraphs and make it look pretty. It takes a little bit of time to do and write, but your article is complete once you've completed this step.
If you haven't been keeping track, the amount of time it should take to create a four thousand words blog post is about 60 minutes from the idea when you clock the publish button.
Again, after years of blogging and optimizing the process to make it as fast as possible, I promise you this works well if you go through the steps to write a blog post fast I recommended above.
6) Share Your Blog Post With Content Marketing
While you may have created a great article, it's not useful if no one's reading it. So while you don't need to spend a lot of time sharing your blog posts, you should put in some effort to make sure that the time writing pays off.
There are many different ways to share your blog posts, including:
Email List and Marketing
You can send links to your posts and write emails to subscribers who signed up to be on your email list in a variety of ways. One way is sending out new blog posts as soon as they're written. Another is to include them in weekly or monthly newsletters.
Social Media Posts
There are quite a few social media networks where you can share your posts with the right tools. To write and publish more professional blog posts, you might consider using LinkedIn. But other great places to share your posts include Facebook, Twitter, Reddit, and many others.
Google Search Ranking and Ads
After you write a blog post fast and review it, you can share your posts on Google by paying for ads or by using SEO, which we mentioned above, to make sure that your posts trigger the Google Search algorithm in the right way.
With consistent practice and the use of SEO tools, you can get your posts to rank number on Google for targetted keywords (with keyword research).
Sharing your posts across multiple channels is a great way to increase blog traffic, gain a following, get opportunities to write guest posts for other blogs, and even make money while blogging.
You don't have to write the perfect blog post to build an audience, but you need to share all of your previous posts actively.
BONUS WRITING TIPS: Outsource for Faster Results
If you have some extra money to invest in your blog, you can transform it into a successful online business by outsourcing content creation for even faster results.
Of course, you can always outsource the writing itself, but you can take other steps if you're not comfortable with that.
Creating a content calendar and editorial calendar that you can use for your outsourcing will also help you publish the blog faster and finish writing long-form content in a shorter amount of writing time.
Outsource Reviewing Your Content (Step 4): One of the best things to outsource is editing your content. The reason? When content gets a second eye, it gets revised even more critically than if you do it yourself.
Plus, usually, someone can edit content in 15-20 minutes, so it'll save you some time, and it's very affordable. There are many different content writing services that can help with this.
Outsource Formatting Content and Posting it to Your Website (Step 5): This is a no-brainer, in my opinion. With simple tasks like this, you can find someone in the Philippines using Upwork and hire them for $4-$5 per hour. Very affordable, and if it saves you 10-15 minutes per post? Well worth the cost.
If you're skeptical about this repeatable process (that you can use to create content faster), don't be; it does work. Dragon Naturally Speaking is the best dictation software out there, and once you get used to this process, you'll wonder why you did it any other way.