Have you ever thought about sharing your passion for fitness with the world, but don't know where to start? Imagine having your very own fitness blog, where you can inspire and educate others about their health journey. We understand it can seem daunting at first, especially if you're unfamiliar with blogging. That's why we've put together a comprehensive, easy-to-follow guide on how to start a fitness blog. Don't worry, you'll soon be turning your fitness expertise into compelling blog posts that inspire others to get moving.
Editors Note
---
This guide is extremely DETAILED and explains everything you need to start a fitness blog. I've been at this blogging stuff for over 8 years and have built a business making $20,000 per month, so I have a lot of helpful advice for you newbies out there.
If you get stuck or need advice, I HIGHLY recommend that you get my 100% FREE blogging course by clicking here. If that doesn't help please contact me directly and I'll help you out for free.
How to Start a Fitness Blog in 10 Steps:
If you just need someone to walk you through the process of setting up your blog quickly and easily, check out step 5.
It's expected that the virtual fitness market will reach $187.8 billion by 2032. So the time to jump on this shift in consumer behavior is now.
(source)
A fitness blog offers any fitness expert the opportunity to share their unique information, personal training, best advice, expertise, and ideas for fitness business to other people regardless of whether or not you have a personal trainer certification. It's a very effective tool that gives you the power to share your message with millions of people worldwide instantly.
These health and fitness blog ideas can include various content types, including written posts, videos, images, etc. This makes it ideal for people with different strengths and talents. For instance, if you're blessed with great writing skills, you can write content for your blog.
Starting a fitness blog and fitness business is not easy to do with a hectic schedule. But by knowing how to start a fitness blog properly and with a clear plan, you'll save yourself some time and extra effort that you'd usually spend on going back and forth until you're happy with it.
No matter how you choose to start a fitness blog, there are still many great reasons and ways how to create a fitness blog out there:
It's a great way to promote your business. If you already have a fitness business, starting a fitness blog will be a great way to increase your exposure to audiences in the health and fitness industry that you otherwise may not have discovered.
It's perfect for helping others on their wellness journey. An informative blog gives you a platform to offer solid advice and practical wisdom to help solve people's problems and bring improvement to their lives.
A fitness blog will help you establish yourself as a credible industry expert. In addition, blogging is an effective medium for building brand authority or even building a business website. It's a fantastic platform that lets you show your audience how awesome you are. A successful blog can be your best trust-building machine to help you establish long-term relationships with your audience and customers.
A fitness blog can also be an impressive passive income source. This is undoubtedly one of the best things about starting a fitness blog. In addition to sharing your passion for fitness and health, you'll also be able to generate an income if you choose to monetize fitness content that you blog about. If you choose to do so, you can scale and grow your business until you're making a full-time income from your blog!
Increase your following and subscribers. A health and fitness blog can be used to create content that can be shared across all of your digital marketing platforms, including social media like Facebook, Twitter, Instagram, and more. You can do campaigns to hundreds or even thousands using your email address and much more. Additionally, you can cross-post content back onto your blog and link people from one social network to another to grow.
As you can see, there's a myriad of reasons why you should start a blog. An intelligently conceived and well-executed blog will open a world of opportunity to you. So, follow the step-by-step guide outlined below and start building your blog right now!
---
1. Decide the Focus of Your Fitness Blog
Your first step on how to start a fitness blog is to decide who you want to write for. This is the foundation of building a successful fitness blog, and it's a step that you should never skip.
Who is it that you will be talking to in your blog?
What story do you want to tell?
What's your reason for creating a blog, i.e., ways to lose weight?
What is your ultimate goal with your blog?
Being able to answer these questions will help you identify your audience. It will also help prevent you from becoming distracted from your objectives and fitness niche as time goes on.
There are many different ways you can choose to position your fitness blogging. Listed below are just some of the few ideas to help you brainstorm the direction of your new blog:
Share your unique fitness blog and fitness business journey
Create a sports-specific fitness blog
(Source)
Create a fitness motivation blog
(Source)
Review equipment and other fitness products
(Source)
(Source)
When brainstorming fitness blog ideas, begin with the end in mind, making this process a lot easier.
For instance, if you're starting a 'weight loss diary' blog, you will have to stick with that. Alternatively, you may want to share your deep knowledge and expertise on nutrition or even document your journey to your first competition as a bodybuilder or a personal trainer. The ideas are endless.
But, it's essential to give this careful consideration because this is the particular niche your blog will be mainly focused on. Your blog identity is not something you'll be able to change in the future without losing your audience easily.
And keep in mind, you don't necessarily have to be a fitness professional to make a blog of your own, just being passionate about the topic is often enough.
Also, when you start creating blog posts, this will help you avoid making random posts that will confuse your audience.
As previously mentioned, there are a lot of fitness blogs popping up these days. However, as long as you commit to producing high-quality content relevant to the audience, you will be able to rise above the majority of redundant blogs to find success as a unique and engaging blogger.
So, even from the first step of determining the focus or direction of your blog, you need to keep in mind that you must find ways of differentiating yourself.
The last thing you want to do is write about something that every other fitness blogger has covered a thousand times. You don't want recycled topics or to produce content that is just a rewrite or reformatting of articles found anywhere else on the web.
---
2. Choose Your Fitness Blog Niche
Now that you have the direction or focus of your blog, your next step is to pick a niche. A niche is simply the topic of your blog.
You don't want to start a general fitness blog, as this will make it hard for you to build a following of dedicated and loyal readers.
Also, there are just too many topics to write about if you have a general fitness blog, and your content will be all over the place. Doing keyword research will give you specific topics to focus on. You can save some time by using keyword research services that do most of the job for you.
You'll find it harder to keep your readers engaged and develop content ideas that resonate with your audience.
That's why it's important to niche down on your chosen topic as much as you can.
Choosing just one specific niche will help your blog to grow faster. The reason is that you will soon become known as the authority on that particular topic.
Remember that choosing a niche doesn't mean that you cannot talk about other topics on your blog.
For instance, if you are a yoga coach, there is absolutely no reason why you should not write about how to incorporate running into your personal training schedule if you want to get better results.
Narrowing down your niche doesn't mean that no one outside of that audience will read your content. It just helps you stay focused on your blog's objectives.
So, what types of niches can you choose?
You can choose the nutrition niche, weight lifting, or some combination of these or any other fitness topics. You must then dive even deeper into the subject to find a smaller niche that you will mainly focus on.
For instance, your blog could be about helping men or women exercise to get results for specific parts of their body, such as the chest, butt, legs, arms, etc.
By niching down, you make it more likely to connect with an audience of readers looking for that specific information.
So think about what makes you different.
What is it about your fitness blog and content ideas that is unique?
In a saturated market such as the fitness industry, you need to write a blog that has a unique twist that you can put on your new blog post if you want to stand out.
This could be anything such as:
The types of workouts that you are interested in;
Your unique method for managing stress;
Your style of healthy cooking;
(Source)
Or any experience that sets you apart from every other fitness blogger.
Listed below are some of the most common fitness blog niches. It's essential to pick a niche that you can see yourself writing about months or even years into the future.
The last thing you want is to start a fitness blog on a topic that you will be bored with after just a couple of months.
Common Fitness Blog Niches
(Source)
Yoga Fitness and Aero Fitness blog
(Source)
(Source)
(source)
(Source)
(Source)
(Source)
(Source)
(Source)
You can even delve into niches closely related to fitness like fashion or beauty.
Once you've chosen your niche, your next step is to find the perfect fitness business blogging platform.
---
3. Choose Your Blogging Platform
At this point, you might know how to start a health and fitness blog but it's time to put that knowledge to the test and begin creating the blog.
Choosing the right blogging platform and hosting company is an important step and part of how to start a fitness blog because it will set you up for success from the very beginning. There are many different blogging platforms available to you. Some of them are free, and others you have to pay for, like GoDaddy and some of the big-name hosting companies out there.
Free blogging platforms include Wix, Blogger, Squarespace, and many others. These may sound tempting for new bloggers, but a free hosting company is never really free.
They come with many limitations and constraints that will cost you a lot of time and cause you tons of frustration down the line.
Think of it this way: building your blog is like building a house online. And if you use a free platform, it's basically like you are renting the property. You never actually own it. These are what are called hosted blogging providers.
While this is not a big deal for anyone creating a blog just for fun or as a hobby if you want to be taken seriously as a fitness blogger, this is not the way to go.
Also, with a free blogging platform, you won't be able to monetize your blog and create a fitness business, which means you can forget about earning a real income from your blog.
There are also personal trainer website builders which are a great solution for beginners, but they also limit your flexibility and stop you from being able to insert custom coding down the road.
Here are other disadvantages of using free blogging platforms when starting a fitness blog:
Google doesn't rank free websites as well as the premium ones
Free platforms have a slow loading speed
Free website hosting doesn't allow you to monetize your blog
You do not own the domain. You're simply renting
Aesthetically, free blogging platforms look unprofessional
You cannot add supported features to extend your site's functionality
Any search engine optimization (SEO) work you do helps the free website instead of yours
When you get started on creating a fitness blog, you want a self-hosted blogging platform like WordPress.org. This is different from the free blogging platform WordPress.com.
WordPress is the top choice for over 35% of bloggers and website owners on the Internet. One of the reasons it's so popular is that it's free and offers a massive community of helpful and supportive developers and users who are always willing to help new bloggers out.
WordPress is also secure, versatile, and customizable. As a result, it's the absolute best platform to use when starting a fitness blog.
Here are more reasons to use self-hosted WordPress over free alternatives:
It's easy to get started, and you can install it with one click
You get full control of your web domain
Self-hosted WordPress blogs are superfast – which search engines love
You can monetize your website however you wish
There is ample support any time you have issues or questions
You can customize your blog to look however you want
Plug-ins allow you to extend the functionality of your website
Now that we've got your blogging platform covered, let's move on to the next step, which is choosing your domain name.
---
4. Decide Your Domain Name
The process for choosing a blog name for your new fitness blog shouldn't take you longer than a couple of hours. Here's a list of fitness blog names to inspire you and below is a quick explanation of the ten steps to take when choosing a name when you are learning how to start a fitness blog:
1. Buy a .com Domain Name:
There are a lot of different extensions to choose from these days, including .fitness, .health, and more. Technically speaking, the other extensions don't have any bearing from an SEO standpoint. Still, it's always better to go with a .com domain, a more straightforward blog name for everyone to remember.
2. Choose a Broad Domain Name:
Don't be too specific with your fitness blog name. A specific name will make it hard for you to expand your brand in the future. For instance, a name like 'FitCalves.com' may not give you much room to grow past a few topics or categories compared to 'FitandFabulous.com.'
3. Keep Your Domain Name Short:
Shorter names are easier for your audience to remember. Don't include too many words, and try not to use long or hard-to-spell words. Keep it to a maximum of 3 to 4 words. For example, 'GetaHotBodyinThreeWeeks.com' is way too long – not to mention super spammy!
4. Use Alliteration:
Alliteration is when two words start with the same sound or letter. For example, Running Reps or Fitness Fanatics are names that use Alliteration. Using this little trick will help make your domain name more memorable.
5. Use Creativity:
If the name you want is already taken, use creativity to get a similar name by finding words that have the same meaning. You can use an online Thesaurus to help you with great alternatives.
6. If All Else Fails, Add Extra Words:
If the name you want is already taken, why not add words like 'the,' 'home,' 'hub,' 'gym,' 'club,' etc.? Doing this will allow you to get the URL that you want. For instance, a name like 'FitnessandHealth.com' can become 'FitnessAndHealthClub.com.'
7. Think of a Concept:
When choosing a domain name for your fitness blog, one of the best things you can do to help you brainstorm ideas is to think of a concept around your blog and do keyword research. For example, what could it be branded as? How could it be more significant in the future? By thinking of where your blog could go, it'll help you come up with great ideas for what you might call it.
8. If You're Still Stuck, Use Tools:
There are a lot of free online tools you can use, like Lean Domain Search and Instant Domain Search. These will help you develop many different ideas for naming your fitness blog.
9. Don't Purchase a Domain Name:
Some people fall in love with expensive domain names, and they are willing to spend hundreds and even thousands of dollars for the name. It would be best to avoid this at all costs when you start a fitness website. Instead of wasting money on a domain name, why not use that money to create content that will grow your new fitness blog instead?
10. Don't Get Stuck Here:
As previously mentioned, do not get stuck at this stage. Yes, choosing a domain name may be necessary, but it's even more important to take action and get your fitness blog off the ground.
So spend a couple of hours choosing a name that you're happy with and then moving on to the next step.
---
5. Buy Your Domain Name and Hosting Provider
Starting a blog is hard, but now that you've chosen your blogging platform and a name for your new blog, it's time to purchase the domain name and decide on the best website hosting for your project. You realize that the blog name will be the blogger's name as the website domain in most fitness websites.
Remember when we likened WordPress to your house on the Internet? Well, your domain name is your house address, and your hosting is the real estate on which your home sits. Speaking of real estate, if you happen to be one, they have website builders for realtors, specifically if you're interested.
You need to check domain availability and purchase the domain name so that from now on, anyone who types that particular phrase (URL address) into their browser will get to your website. You also need hosting services to ensure that your website is always online and available for your visitors.
So, when someone types in your website URL, Bluehost (the host I recommend) will show your blog to the individual who searched for it.
I've created a step-by-step tutorial to walk you through the entire process of buying your domain name and other hosting companies on different blogs. The first thing you need to do is click on this link to visit Bluehost and follow the tutorials below.
Below is a YouTube video and screenshots showing you the exact step-by-step process; choose whatever tutorial works best for you.
Step 1: If you haven't yet, click on this link, and you'll be brought to the WordPress Hosting page that you see below.
Step 2: Next, you'll be brought to the hosting plan page. You could choose to get a "Plus" or "Choice Plus" plan, but honestly, that's not a requirement.
The Startup plan is the cheapest at $2.95/month through my link vs. the standard $8.99/month.
This plan has everything you need including 50GB of webspace (plenty of room for your files), a free domain for a year, plus other standard features like a free SSL and a secure WordPress install. Feel free to browse a bit to decide the right plan for you, but rest assured that Basic will work just fine if you want to minimize your investment.
Step 3: After clicking into the plan, you'll be brought to the next page where you will type in your new domain, or you can just choose "I'll create my domain later" if you haven't decided on one yet. The domain is the URL people will type into a browser to view your website in the future.
Step 4: Once you submit, the next page will ask for your information. That will start with your account information, which is self-explanatory.
Step 5: Next, you'll have to input your Package Information. This is to choose how long you want the plan to go for. I advise you to choose 24 months to get the discount and save some money, but you can go as low 12as months if you want.
Step 6: Next, you'll have to choose what "Package Extras" you want on the checkout page. You can scroll over "More Information" to understand each of these items, but here is my advice.
I would get the "Domain Privacy + Protection." This makes it so that no one can tie your name to the domain name you create. To me, the only other one worth considering is "Codeguard Basic." The other two I wouldn't personally get. But choose what is best for you.
Step 7: The next step is Payment Information, which is self-explanatory.
Step 8: The last signup step is to confirm that you read and understand the Bluehost Terms of Service, Cancellation Policy, and Privacy Notice. Click the check button and then click "Submit."
Step 9: Next, you'll be prompted to create an account and password. You'll use this information to log in to the Bluehost platform to manage your site and account info.
Step 10: At this point, Bluehost puts you through a short questionnaire to better understand your scenario. You can answer all of these questions or click "Skip this Step" at the bottom. If you're a newbie, I advise you to answer the questions as it'll help your onboarding experience.
Step 11: After you're done with that, you'll be advised to choose a theme. For now, you can choose to use a free theme. But, of course, you can always replace the theme later if you'd like.
Step 12: From there, you'll be brought into the backend of WordPress in the admin panel. This is where you'll manage your site from. You can add posts/pages as you see fit, but when you're ready, click on the blue button that says "Launch Your Site."
Step 13 (Final): Your blog is LIVE. Just go to a browser and type in your domain name. Once you do this, you'll be able to access your website!
Congrats! You officially have a website.
If you're wondering how to edit things on the website, all you have to do from here is go to your website URL with /wp-admin at the end in a browser and log in.
Example: http://mostawesomewebsiteever (dot) com/wp-admin
And don't worry, we cover how to edit things more in the rest of this guide. So please continue reading.
---
6. Choose a Theme For Your Fitness Blog
When you install a WordPress website, it comes with a default theme. Choosing a theme is very important when learning how to start a fitness blog. A theme is simply software that dictates your blog's appearance and becomes easy to use. It determines the layout, colors, font styles, etc. You can swap the default theme out for something more visually appealing.
When choosing a theme for your fitness blog, you have many options available to you. Some of them are free, and others are premium WordPress themes. But, again, stay away from the free stuff because it won't serve you well.
Free themes come with a few drawbacks. For instance, they lack the necessary technical support you'll likely need as a new blogger. Also, some free themes have malware in them, which could cause you all sorts of problems down the line.
Also, free themes are not easily customizable and barely adaptable to your blog ideas, and you'll have a hard time trying to make your blog look the way you want it to.
On the other hand, choosing a premium theme comes with the following benefits:
Benefits of a Premium WordPress Theme Over Free Alternatives:
The hosting company has Paid themes that offer flexibility and easy customizability
With paid themes, you get better customer support
They are generally updated on a more frequent basis
Premium WordPress themes are more secure and offer SEO optimization.
They are also faster and more responsive on mobile.
As you can see, premium themes come with a wide range of benefits. But, not all premium themes are made equal, so it's also essential for you to know what to look for in a good theme.
What to Look for in a Good Fitness Blog Theme:
Mobile responsiveness
Speed
Beautiful design
Easy customization features and supports marketing tools plug-ins
Reliable customer support
Great online ratings
Trusted brand with longevity
Many theme providers are offering high-quality WordPress themes at highly affordable prices. These include Thrive Themes, ThemeForest, Elegant Themes, StudioPress, and many others.
Here are examples of excellent themes that you can use for your fitness blog:
I always recommend Thrive Theme Builder to people. Why? Because it's completely customizable, you can adjust your blog to look exactly how you want by pointing/clicking instead of hiring a developer.
This blog was built using Thrive Theme Builder, and I'm thrilled with the result. Long term? I think this is the most cost-effective theme you'll find.
Click the image below to watch a video and learn more about Thrive Theme Builder.
And, if you'd like to watch an extremely detailed tutorial, you can watch this playlist on YouTube.
If you feel Thrive Theme Builder isn't for you, here are some other theme options that are perfect for a fitness blog.
Astra is another highly-rated site builder, similar to Thrive Themes, but they have specific themes perfect for fitness bloggers. Read my Astra Theme Review.
Feel free to choose any of these for your new blog. You can preview each of them to see what your fitness blog would look like in each case. Once you've found a fitness-friendly theme that you're perfectly happy with, it's time to move on to the next step.
---
7. Create Essential Pages & Logo
This step on how to start a fitness blog involves creating your website's essential pages, such as the About page, Contact page, and Privacy Policy page.
Listed below are some of the details that you might want to include in each of the pages:
About Page
On this page, you want to provide your readers with as much information as possible about you and your reason for starting a fitness blog. Explain your purpose with the blog and what you hope to achieve. Make the benefits clear to how your blog will help them achieve specific fitness goals.
Don't be afraid to get personal and show your readers who you are. You might even include a photo of yourself on this page, so readers know they're talking to a real person.
When crafting your 'About' page, start writing and make sure you do so in the same tone of voice and style of writing that you readers can expect on your blog. Let your personality come through, and show your readers that they are definitely in the right place to find the solutions they need.
Contact Page
Your contact page needs to include all the information your readers might need to get in touch with you. For instance, you could include your email, Skype ID, social media handles, etc.
Also, include a contact form on this page to make it easy for people to get in touch with you. A fitness blog contact page is valuable real estate, and it shouldn't go to waste. You can also include a call to action for readers to connect with you on social media.
Privacy Policy Page
Every blog needs a privacy policy page. Check out my list of the best privacy policy generators for free and paid options to help.
Create a Logo
At this point, it's also a good time to focus on creating a logo for your book blog. There are a lot of different ways to do this, but I'm a big fan of using a logo maker.
These platforms make it easy to develop a professionally designed logo in minutes and let you customize and choose a color scheme that matches your brand vision.
---
8. Begin Blogging
In this section, we look at what you should begin blogging about. Then, I'll provide you with some ideas and writing categories so you don't have to get stuck not knowing what content marketing you can use to get eyeballs on your blog. You can start writing and growing your blog and fitness business.
Just keep in mind that you should not start promoting your blog until you have at least ten high-quality blog posts.
So, what should you write about?
Well, you need to consider what will attract your health-conscious audience to your blog. You can write many different posts, including how-to posts, list posts, review posts, and more.
Depending on your niche and your topic categories, you could choose to give nutrition tips, share workout and training advice, lifestyle and wellness information, and so on.
So take the time right now to brainstorm 3 to 6 categories for your blog. To do this, all you have to do is break down your main topic or niche into subtopics.
For instance, if your chosen niche is 'workout and training advice,' your first post might be an FAQ answering some of your target readers' most pressing questions. Your next post might be about how to improve specific poses while exercising, and so on. You could also write a product review about a piece of exercise equipment that your readers commonly use.
As you can see, even with one topic, there are many different types of posts you can write. You can also look at popular fitness blogs within your niche to find out what kind of content resonates with their audience.
You probably won't go wrong by creating the same type of content when starting your fitness blog.
Of course, that's not to say that you should copy anyone's content. If you do that, then you're killing your chances of success. But, you can use the information you gather to help inform your content creation strategies. Just make sure that everything you post on your blog is unique and 100% original.
---
9. Promoting Your Fitness Blog
Now that you have at least ten posts on your blog, it's time to start promoting it. There are a lot of different ways you can promote your blog content. Below is a quick rundown of some of the most effective ways of getting visitors to your new fitness blog.
Share Your Fitness Blog Post With Your Family and Friends
The first thing you should do once your blog is live is to tell your friends and family about it. These are the people who are most likely to want to promote you and help you toward your eventual success.
Ask them to check out your blog, read your posts, and leave comments and feedback. You can also encourage them to share your blog with other people in their networks to get your new fitness blog in front of even more eyes.
Promote Your Blog on Social Media
This part is massively important for a fitness blog. Post content to all your social media platforms. If possible, boost your content on Facebook to reach even more of your ideal audience.
Create great visual content, such as images, infographics, and videos, and share them on Pinterest, Instagram, and YouTube with a link back to your blog, and you'll start to see growing traffic numbers.
Reach out to Fitness Influencers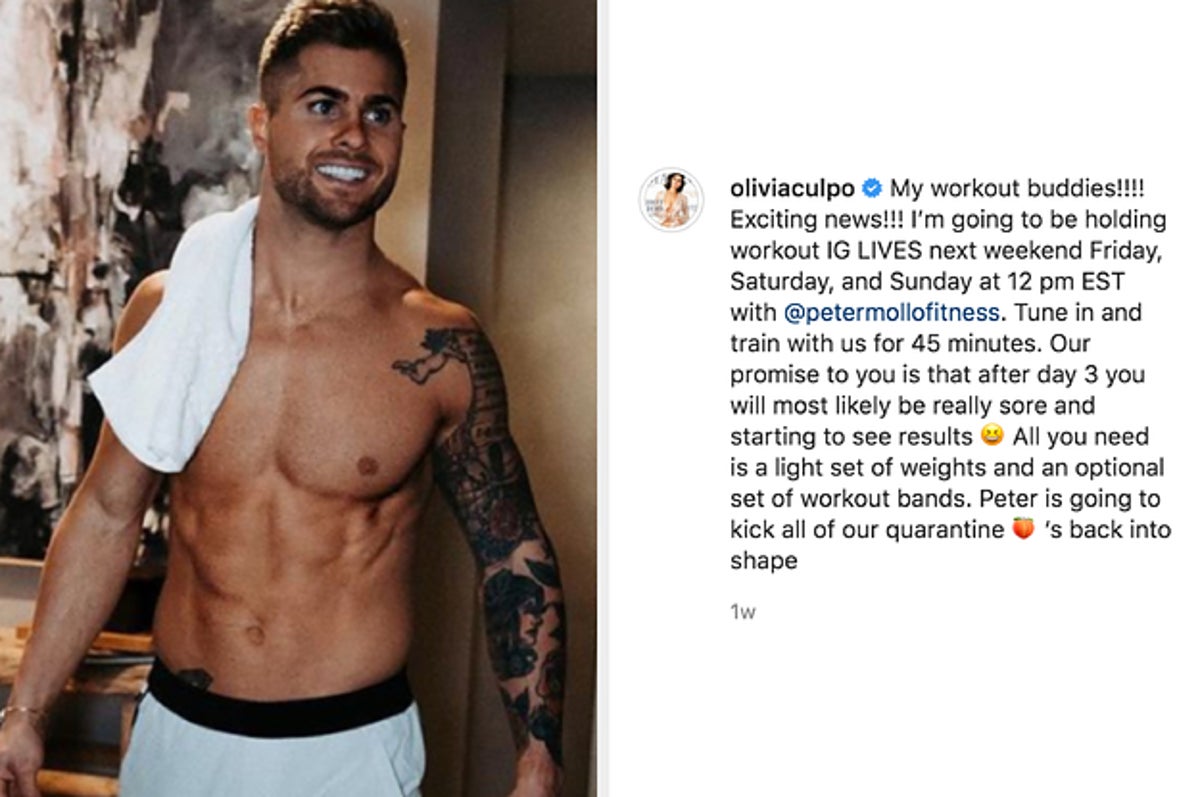 (Source)
This is something most people don't do when they first start a fitness blog. Take advantage of this form of promotion to get tons of traffic to your website. Reach out to various blogs and influencers in your niche as soon as your blog is live.
Tell them that you've just created an awesome new blog that you would love to have featured on their blog or social media. Even if you only get a few yeses, it still gives you access to a massive audience that you otherwise wouldn't have had access to.
Just make sure that the content you want them to share or link to is high-quality and full of value for their audiences, as well.
Share Your Link in Forums and Groups
Basically, in the beginning, you should be trying to share your blog everywhere you can. This means joining groups where your target audience hangs out and finding online forums where discussions on your topic or niche are taking place.
Post your link and ask members to check out your blog and read your posts. Alternatively, you can find questions that people are asking, and if you have a post that answers that question, then that's the perfect time to suggest that readers visit your blog to get the answers they need.
Just remember, when it comes to generating traffic, consistency is key.
Although you won't see results overnight, if you keep at it, soon you'll be seeing a trickle of traffic to your fitness blog that will gradually grow into a steady stream of engaged fans. Besides, while you're learning how to start a health and fitness blog and applying that knowledge to your site, you'll also be able to 'build hype' around the blog going live. In essence, you'll be able to start promoting it earlier than usual.
Consider Using Email Marketing
Email marketing can be used to bring users back to your blog and fitness business over and over again. While social media is great to attract the attention of people, email marketing is by far one of the best ways to build a list of raving fans using the email address and email campaign because it's one of the few communication mediums that gives you a 1-to-1 communication method. To assist, I've created my own list of the best email marketing software on the market to help you choose one that's right for your situation.
---
10. Start Making Money
Now we've come to the really fun part of how to start a fitness blog—making money with your fitness blog. Although you may not have started your blog to make money, i.e., if you are a personal trainer just looking to have fun, this is still something that you need to give thought to as your blog grows.
How Much Do Fitness Bloggers Make?
There are a couple of ways that fitness bloggers can make money blogging about fitness. The first is promoting their own services, such as selling personalized fitness plans or offering consultations. However, if you want to make money as a fitness blogger, you'll need to monetize fitness content.
What this means is that most successful fitness bloggers rely on affiliate programs to generate revenue. For example, popular fitness bloggers can make anywhere between $3,000 and $10,000 from affiliate marketing alone, per month. As a fitness blogger that's just starting out, you shouldn't expect this amount of revenue but, if you monetize your fitness blog properly, those numbers will just keep rising as time goes by.
That said, let's explore what makes a fitness blog a success.
What Makes a Successful Fitness Blog?
(Source)
A successful fitness blogger is concerned with the reader and their fitness journey. The content should help address the reader's problem and assist them in achieving their goals. The primary benefit of fitness blogging is that it is an excellent medium for establishing brand authority, which can lead to other bigger and better things.
There are many different ways to monetize the traffic you get, including affiliate marketing (many people don't know that you can be an affiliate of Amazon, for example, and sell any of their products to make a commission), consulting, information products, and much more. Here, we explore some of the most effective ways to monetize your fitness blog:
Offer Premium Content
Once you have established yourself as an authority in your niche and promote your blog name every day, you can start looking into creating a membership site or offering premium content to your readers for a small fee, like on-demand if you are a personal trainer offering training sessions. Developing your blog into a fitness business and generating an audience. The key to success with this monetization strategy is to create great content that your readers cannot easily find anywhere else on the web.
Sponsored Posts
If you continue to produce quality content, your readership will keep growing, and with higher numbers of devoted followers, you can start to make money from your content, like sponsored posts.
This is where brands and companies pay you to do product reviews on your blog. Alternatively, they pay for featured content. Either way, you will be able to make money while providing valuable and relevant content for your readers.
Affiliate Marketing
(Source)
Affiliate marketing offers massive opportunities for fitness bloggers to make money and build their fitness business thanks to the wide variety of fitness equipment and other products that you can recommend to your readers.
Each time a reader buys a product that you recommended in your blog post and website, you get paid a commission for the sale. All you have to do is register with the affiliate program, and they will provide you with a custom affiliate link that you can then include in your blog post.
Google AdSense
(Source)
This is a great way to have a passive income by monetizing a fitness blog. All you do is register with Google's ad program, and they will put ads on your website. Then, when visitors to your site click on the ads, you get paid a small fee. Over time, this adds up and can become a significant income source. As you grow, you may want to consider a Google Adsense alternative instead as they typically increase earnings by 20-40%.
Selling Products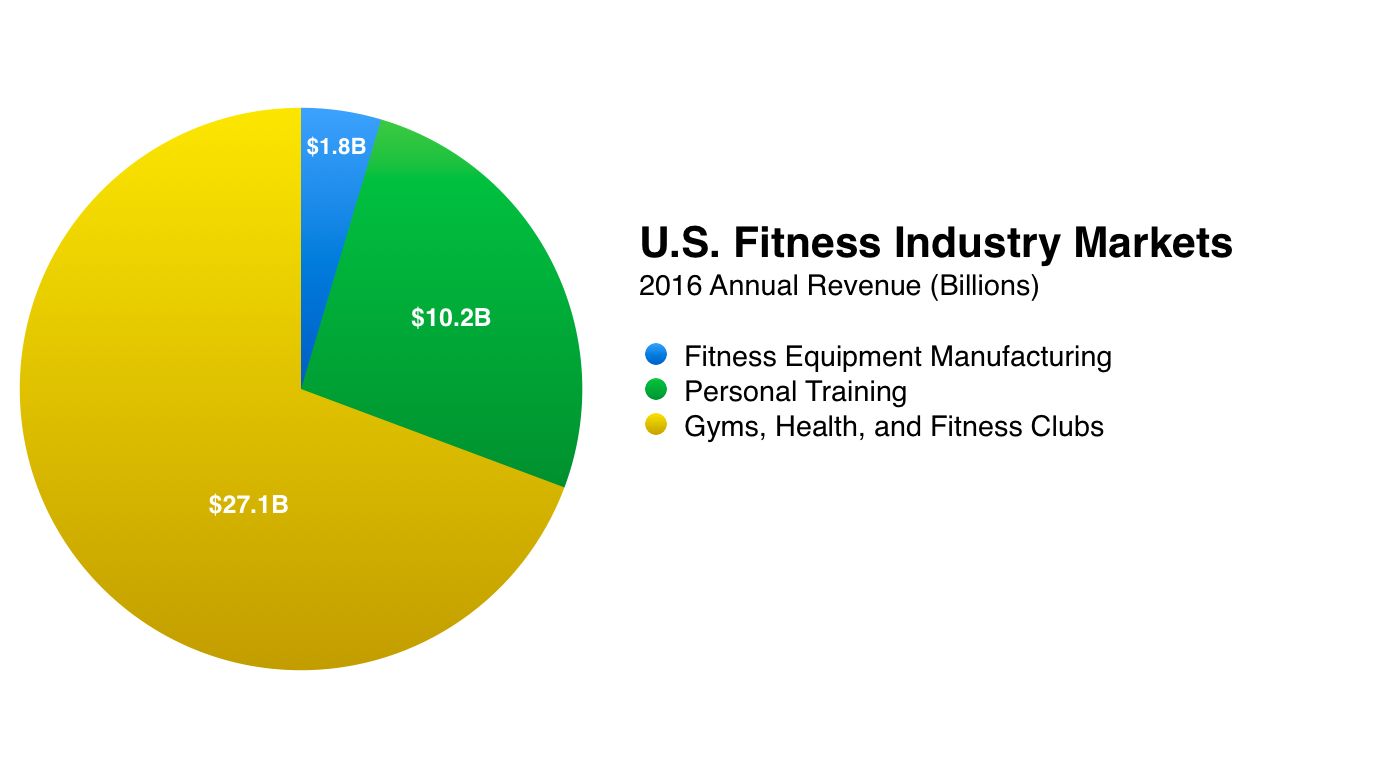 (Source)
Once you become an authority on your subject, you can easily create e-books and online courses and sell them on your website. Or, you can create blog posts that explain how to do certain things and sell products along the way, such as this article explaining how to start a fitness blog and make money. As long as you're offering value above what people can get for free, you will get customers who are willing to pay you for your knowledge.
Just remember, if you're going to create an e-book or course in the health and fitness niche, it needs to be highly visual. Unlike other industries where you can get away with screencasts of computers and product videos, audiences in this industry tend to want real people showing demonstrations or giving advice.
Search Engine Optimization (SEO)
To ensure that you can maximize your income on your blog, you need to get people onto your blog. One of the best ways to optimize your content for search engines like Google, Bing, and more. There are many ways to do this, including keyword research, competitor analysis, editing HTML and CSS code, optimizing titles and headings, using natural language, integrating SEO tools, and much more.
One of my primary strategies with all of my blog posts is to hit number one on Google for a specific, strategically targeted keyword by using various SEO tools and techniques. There's a whole strategy to it (and it works).
Conclusion
You now have all the information you need to start building your own fitness blog at your disposal.
Use the steps listed here to help you choose a niche, pick a great name, and set up your fitness blog in record time.
Once your blog is up and running, use the tips outlined above to help you promote and monetize it so you can start making money doing something that you're passionate about.