One of the ways you can make money using the Meta social media platforms is to build an online community with Facebook Groups. If you have a Facebook page, you can create a group for almost anything and communicate with like-minded people who share the same interests.
As the group owner and administrator, you can monetize a Facebook group by using the platform's numerous tools. Facebook group admins can actually build an online business or use the group as a marketing channel for their online endeavors — if they know the proper methods and strategies. Keep reading to find out all the ways you can make money with Facebook Groups.
How Much Money Can you Make With Facebook Groups?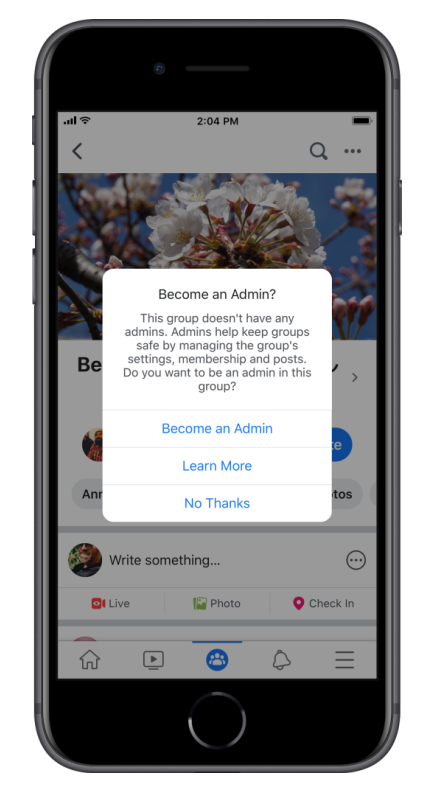 Do Facebook groups make money? Yes, they can and they absolutely do when it's done right. In fact, an FB group can be an almost endless source of leads and income. But, putting a specific number on how much money you can make is impossible.
As of 2021, there were over 2.91 billion monthly active users on Facebook — and 1.8 billion of those users are regular, active members of Facebook groups. The amount of money that you can earn when monetizing Facebook groups depends on the number of members and the amount of successful money-making ideas that you implement.
Best Ways to Make Money With Facebook Groups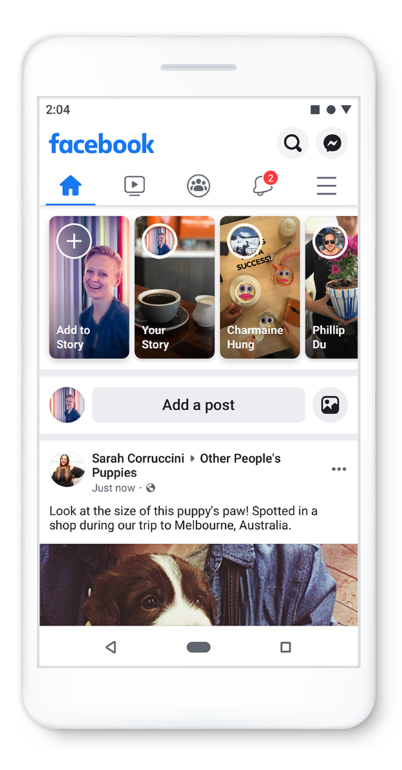 Facebook offers access to a full suite of monetization tools so you can earn money in ways that are realistic for your type of content and community. Group admins decide which kinds of features are available in their group, and if their group is public or private. They also choose to allow (or not allow) features like:
Community Chats: a more public chat created specifically for your group that allows you to have real-time conversations with other members.
Reels: short-form videos up to 30 seconds long that are recorded using the Facebook app. They are made up of video clips and can include effects and music.
Music sharing: share a 30-second music clip in a post or comment.
Events: Create an event for your group and invite all or select members
Files: Add a file from your computer to your Facebook group. Who can view, upload and download files depends on the group's privacy settings.
Q&As: host a text-based Q&A in your group and connect with your members in real time
Go Live: Facebook Live lets you livestream events, performances and gatherings, and viewers can watch from their phone, computer or connected TV.
Polls: You can edit the text of a poll until people start voting.
Mentorship: this feature allows members to share knowledge one-on-one with other members.
Guides: highlight important posts you want people to read and organize information in a place that's easy to find.
Topics: Hashtags added to group posts to help people discover content they might be interested in. Group admins can pin a topic if they want it to be easily found, or hide a topic if they don't want it to be prominent.
Messenger Rooms: Rooms allow members meet and connect over video chat.
Sales: You must be an admin of the group to add the buy and sell group feature.
Badges: Choose which badges can be displayed on eligible members' group posts, comments, and group profile.
GIFs.
You can use these different features and tools to engage with your members and make money with Facebook groups in many different ways.
But for your group to be successful, you need a good monetization strategy, a good product or service to sell, a targeted audience that is engaged and interested in your content/product/service, and enough Facebook group members in your community who buy into what you are selling.
Note: A public group allows Facebook users to join without admin approval, but you can choose to approve members and visitors as participants before they publish a post or comment the first time. The admin of a private group can choose to turn on membership approval, which means admins and/or moderators must approve the membership requests before someone can join.
1. Sell your Products and/or Services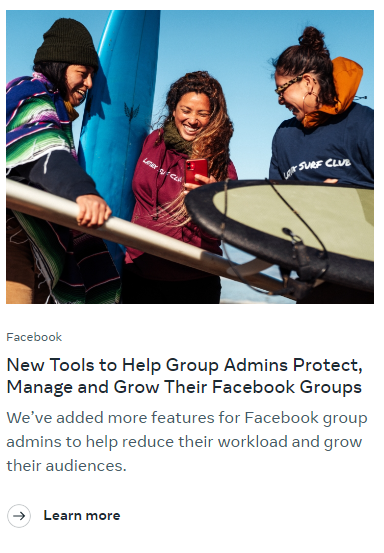 Of course, the first way to monetize a Facebook group is to sell products. This is a popular way for content creators to add to their income and keep their audience engaged. You know your group members, so use that knowledge to find products that they would be interested in.
You can sell branded gadgets and clothing or share affiliate links (more on that in a moment) for relevant products that you love and earn a percentage of each sale. You can sell physical or digital products… however you choose to do it.
Another option for selling products is to create "buy and sell" groups. A buy and sell group has different features than a regular group. Members can list items, mark them as sold, and search for things to buy. With the right niche, a buy and sell group can make profits for both an admin and its group members.
You can also sell services like web design or development, freelance writing, freelance SEO, virtual assisting, and more.
2. Sell Online Courses/Downloadable Assets
If you're a digital course creator, building a Facebook group around your online course topic is a good way to make money. You can easily sell online training courses to your members if your group is highly targeted to the niche those courses are in.
No matter what course you teach, make a group for "beginners" that is specific to the target customer. For example, if you teach a course about writing screenplays you can create a group called "Screenwriting for Beginners" and sell your online course to members and conduct weekly group classes.
When it comes to downloadable assets, they might be the easiest and most lucrative income stream in your Facebook group. People absolutely love to download quality assets that gives them what they want, and they don't have to be free.
If done correctly with content that targets the relevant audience, downloadable assets in the form of pdfs, eBooks, checklists, etc., can be used as monetization tools.
3. Sell Advertising Space
You can monetize a growing Facebook group by selling advertising space to businesses, brands, or anyone with a product or service to sell. If your group is large enough, chances are you will get businesses that reach out to you to ask about advertising.
To make money with ads in a Facebook group, you can sell an ad on the cover photo and set prices for different amounts of time: 24 hours, one week, etc… Or, let the business or brand create a post in the group and then pin it for a specific amount of time.
There are many different ways to sell advertising in a Facebook group, depending on the niche and group type.
Note: You must be familiar with Facebook's Branded Content policies when selling advertising space on Facebook groups.
4. Sell Tickets to Live Events
Reach outside of the digital world and make money with your Facebook group by selling tickets to live, offline, in-person events.
A live event will bring you closer to your group members and lead to a better connection. Pick a location that is near the most community members, and one that has the most impact. To broaden the event's reach and help you entertain, consider recruiting guest speakers or teaming up with other creators.
5. Collect Donations

When you don't have advertisers or brand partners and don't offer anything to sell, how do you make money with Facebook groups? One way is to collect donations and gain support is by using a virtual tip jar or donation website.
This isn't necessarily an income stream, but it is a way to make money with Facebook groups when you are starting out.
6. Offer Paid Webinars
If you are really good at speaking in front of an audience, consider monetizing your Facebook group with paid webinars. You can host live or taped events and share your niche expertise with a larger audience for a fee. If you give them a fantastic experience, they will be more likely to return for the next one.
Put together an error-free presentation and practice with your family and friends before charging people to attend.
7. Offer Consulting and Coaching Services
Your Facebook group members are part of your community because they find value in it, and they trust you. You can sell services like coaching, consulting, and workshops to improve your brand loyalty, and this can be done in just about any niche. A workshop geared toward the group's interests can help you generate leads and sell products.
Even if you're not a coach or consultant, you will likely get messages from members asking for your advice as your group starts to grow. You can monetize this by offering paid phone or Zoom chats.
If you have knowledge that your group members want to know, charge them a fee to share it. Don't offer your services for free.
8. Use Affiliate Marketing to your Advantage
There are plethora of ways to use affiliate marketing in a Facebook group. The key to success is to promote products and services that are natural and organic to the group. Constantly spamming an affiliate link — especially one that isn't related to the group's purpose — won't encourage anyone to click on it. Instead, it will likely cause members to leave.
Simply sharing an affiliate link won't bring all the success you are imagining, either. You have to continuously offer value to your Facebook group so they continue to trust you and know that you aren't just trying to "sell them."
Note: When you use affiliate marketing, you absolutely must disclose every time you're promoting a product or service that is paying you to do so (even if it's just a percentage on the back end).
9. Start a Paid Membership Service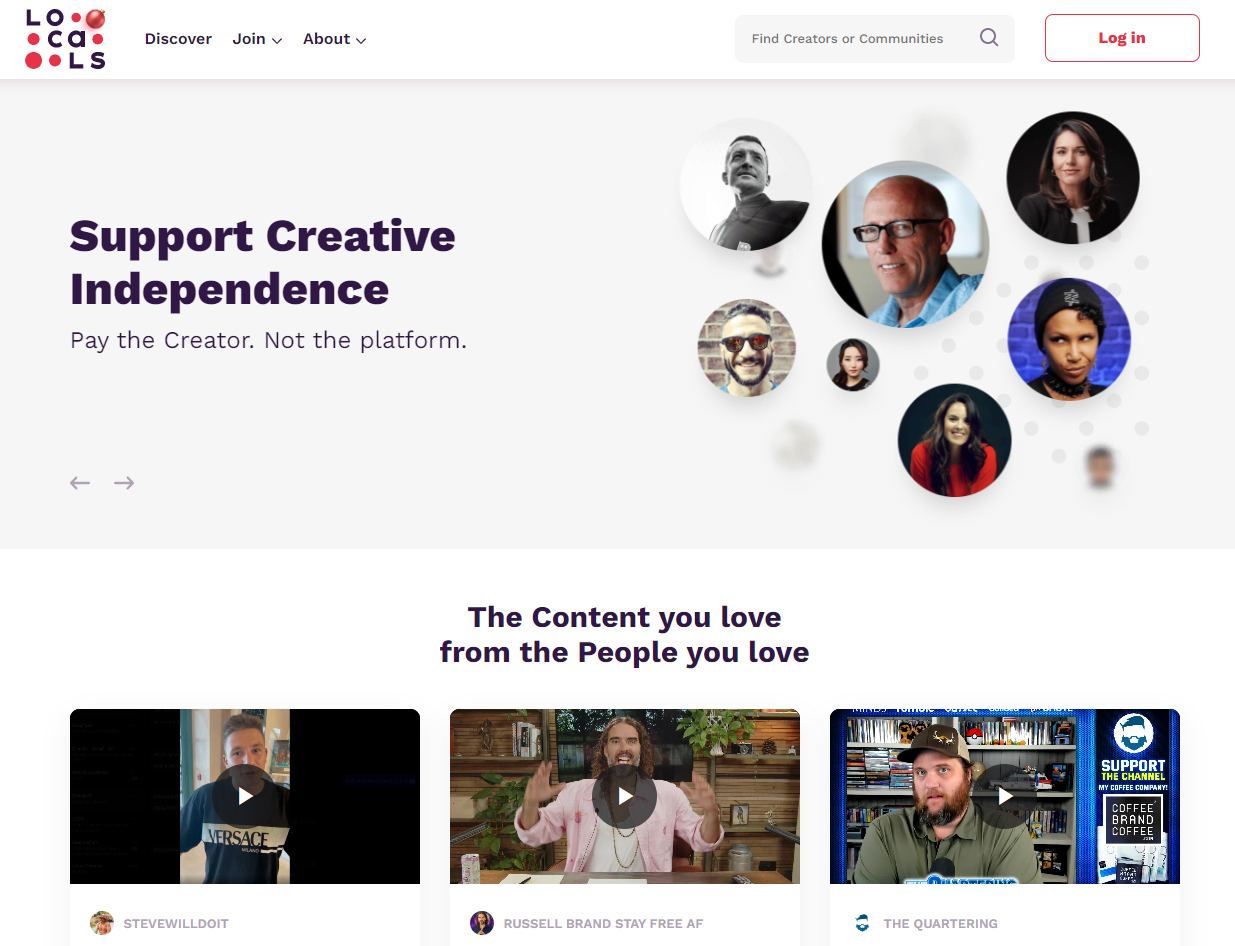 A great way to monetize your Facebook group is to offer access to an independent paid, premium membership platform. Use your free group to promote your paid community on a site like Locals, Patreon, or uScreen.
A paid membership service provides a consistent source of income that is more reliable than ads and affiliate links. How much you make is determined by your number of subscribers.
When you have an online community using the paid membership model, you get full control over your community, content, and price structure. While your followers get access to exclusive content.
10. Make a Subscriber-Only Private Group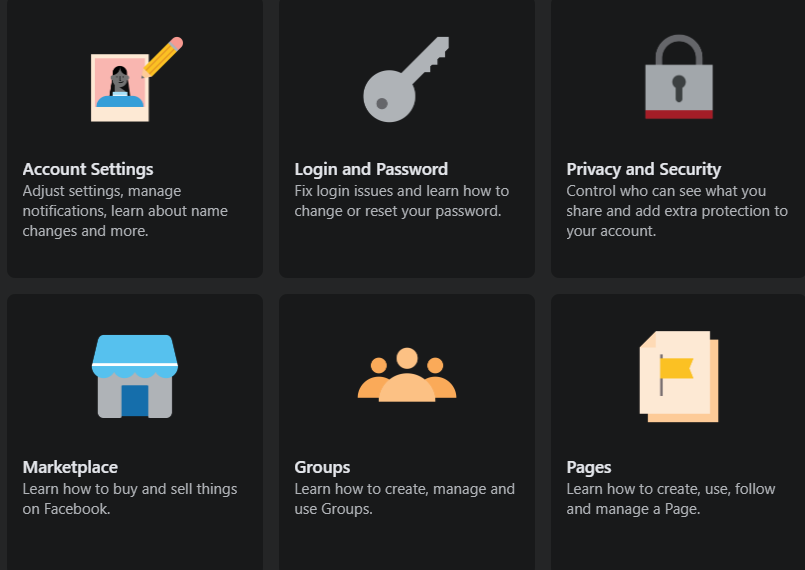 Facebook group admins can offer a subscriber-only private group to a new group member as a standalone offer, as part of an exclusive membership, or as a bonus for a digital course or service. You don't even need a lot of people for this idea to generate some income.
A subscriber-only private group is a great place to offer inside info around your core topic, set up AMAs, and interview experts for your most-loyal group members.
11. Drive Traffic From Groups to your Website
No matter what kind of website you have, a Facebook group is a great way to drive traffic to it. Grow a Facebook group in your niche and use it as a place to share your latest content, updates, products, services, and more.
Essentially, you can use Facebook as a way to drive free traffic to your website in addition to Search Engine Optimization (SEO).
Note: Facebook's Admin Assist can help you automatically manage posts, comments, and memberships in your group based on criteria that you set.
12. Get New Leads for your Email List
If you're growing a Facebook group as part of an overall business and digital marketing strategy to make money, collecting leads for your email list is essential. A common digital marketing phrase that couldn't be more true is "the money is in the list."
However, building an email list isn't just for creating sales opportunities. Facebook can actually shut down or ban your group with no warning at all. If your group has thousands of members that you regularly make money from and Facebook decides to ban it, you will immediately lose all of that income. That is not a risk you want to take.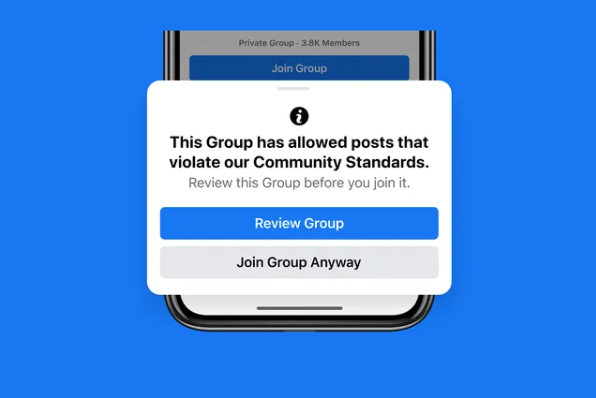 The easiest way to grow an email list from your Facebook group is to use one of the group joining questions as a space for potential members give you their email address. You can't necessarily require it, but you can make it optional.
Another option is to give out a freebie related to the group topic in return for the email address. Or, you can promise to send exclusive discounts and updates about the topic or hold a Facebook giveaway.
To keep your subscribers engaged, send out weekly or bi-weekly updates and promote your products, services, affiliate products, etc. You can also use your list to grow your other social media profiles.
13. Consider Brand Partnerships or Sponsorships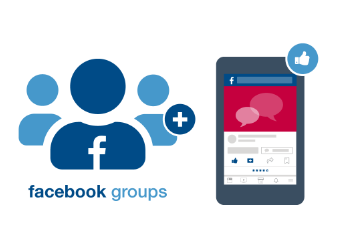 You can definitely grow your audience and monetize your Facebook group by partnering with brands or other creators. There's actually a Facebook Brand Collabs Manager that connects public groups with brands who are looking to promote their products. The sponsored content is labeled, so your group will know you are selling something.
Partnering with another creator and sharing their content in your group won't bring in as much money as a brand partnership. However, there could be other benefits like gaining more fans, group members, and paid subscribers, and selling more affiliate products, courses, and merch. This residual income can be just as valuable as upfront sales.
Note: There is a difference between brand sponsorships and brand partnerships. If you want to retain full ownership of your group, sponsorships are the way to go.
14. Get Paid to Admin Pages and Other Groups
If you don't have your own Facebook group, you can get paid to be a group admin for other pages. Being the admin of a large Facebook group can be a time-consuming job, and many group owners hire freelance community managers to help them out for a fee.
You won't get rich running someone else's group. But, it is a way to make money with Facebook groups if you're not interested in starting your own.
15. Get Paid to Host Events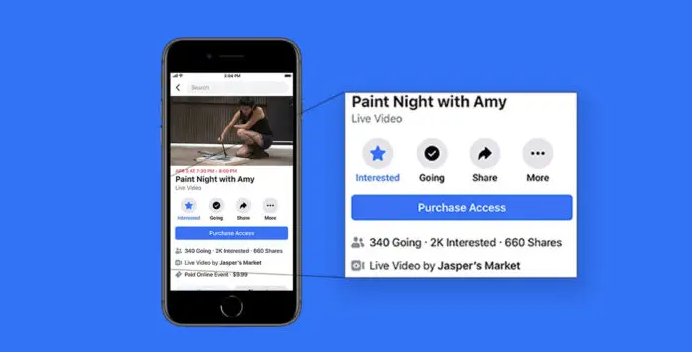 Another way to monetize your group membership is to host paid events, both virtual and offline. Paid online events allow you to monetize your live online event through a one-time access charge that's collected when guests register to attend.
With paid online events, you can create your event, charge people to attend, promote it to your audience, and host it all in one place. Guests can watch your event through the Facebook event page on their phone, tablet, computer, or the Facebook TV app.
How to successfully grow and build a Facebook group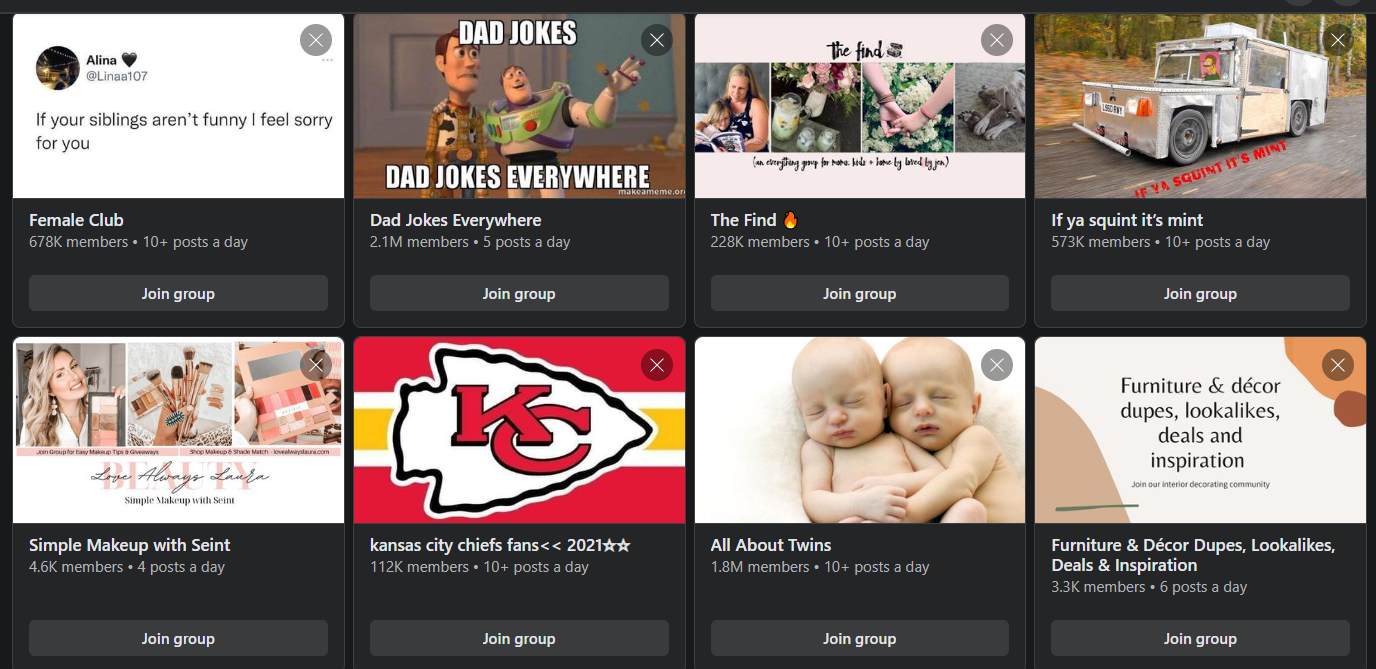 Before you can really start making money with Facebook Groups, you need to have a large community. If you are already the admin of a popular group with more than 1,000 members, you can skip this section.
If you are starting from scratch, the first thing you need to is determine a purpose and goal. This will help you create an environment in your group that attracts like-minded people who want to interact with you and each other.
A specific goal and purpose will attract the target audience you are looking for. For example, let's say you are a female fitness instructor looking for a side hustle to make some extra money who wants to teach a class specifically for mature women who are entering menopause.
You could start a group called "Fitness for the Ladies." But, you would have better luck attracting your target audience if you were more specific with your purpose and called the group "Health and Fitness for Gen X Women."
When establishing your goals for your Facebook Group, ask yourself what your niche is and what your perfect community would look like. Once you've settled on your goals and purpose, you will need to establish a clear and compelling reason for people to join your group.
In the "About" section of your group, explain the purpose, list the benefits, and share everything that members can do. Stay consistent with the branding and have a creative theme throughout the entire page.
Offer an incentive to people for joining the group — like offering a sample of your webinar or eBook or giving access to content not found anywhere else.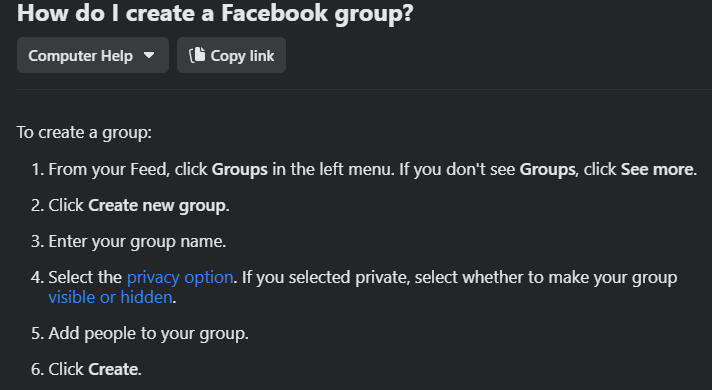 To grow the group you will have to find your target audience. They might be on Facebook, but they could also be on other social media platforms. To target a specific audience, engage with other Facebook groups in the same field and promote yours via commenting and posting. Use your own Facebook page to post about your group and send out invites to friends.
Also, use cross-platform promotion and share your particular Facebook Group on your Instagram Story, make a video about it for YouTube or Rumble, create a blog post on Medium, or Tweet about it.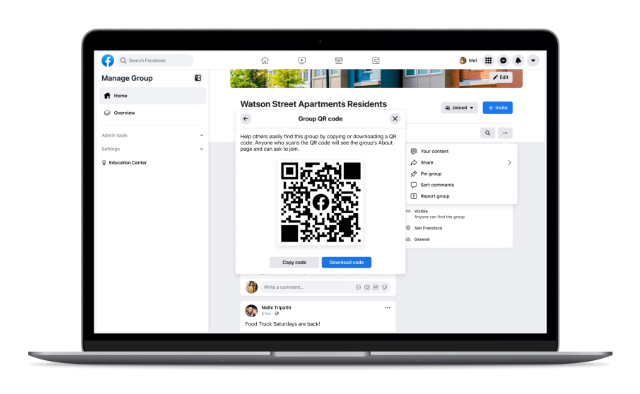 Note: To help make sharing your group a more seamless experience, Facebook has added QR codes that group admins can download or copy and paste and share as they like. When scanned, the user is directed to your group's About page where they can join or request to join your group. Facebook has also added the option for admins to send invites to their group via email.
Post Regularly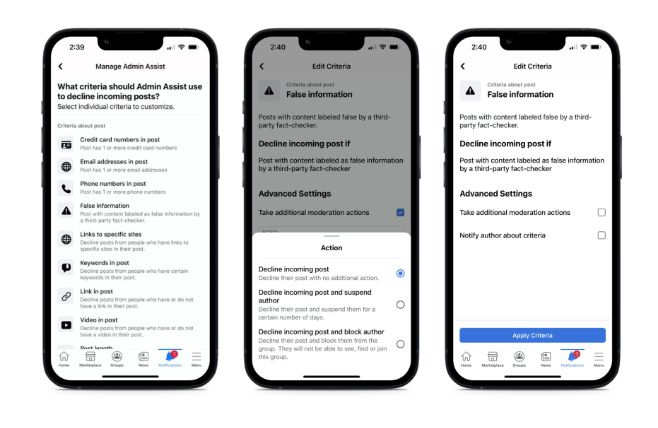 Being consistent and posting regular, creative content can help you increase engagement and encourage members to share your group with others.
You can write informational posts, conduct polls, host Q&A's, do a live stream, share tips and tricks, create a game, or do a community challenge. You can also encourage members to share their own views and experiences.
Just make sure your content is creative and relevant to your target audience. And, engage with your Facebook group members consistently so they know they can connect with you.
To boost engagement, you can do things like ask your members general questions, or ask for their opinion about a specific topic. Keeping your members engaged by liking your content and answering your posts is important for a growing, successful Facebook group.
Keep that engagement momentum going by mentioning members and referencing past posts. You can also celebrate achievements and milestones, and tag new members while asking the group to welcome them.
If you have members who enjoy being part of your community, this increases the chances that they will invite others to join. To encourage that word-of-mouth marketing, create high quality, relevant content, do contests and giveaways, and create incentives like a referral program with exclusive perks.
How Big Does a Group Have to be to Make Money With it?
To monetize a Facebook group, you have to have members. But exactly how many you need depends on your group's niche. To attract a brand partner for sponsorship, you'll need at least 10,000 members. But, if you build a highly-targeted audience of 3,000 to 5,000 members, that can be enough to get a brand deal or monetize with your methods.
If you can build your highly-targeted Facebook group up to 100,000 members or more, you've created a money-making machine.
How to Prepare your Group for Monetization
To successfully monetize your Facebook groups, there are things to do beforehand and others to avoid. Scrub your profile of anything that might prevent people from joining your group or brands from partnering with you. Remember, anything can be taken out of context.
Once you launch your group, be aware that everything you post is representing your brand. Anything content that is considered controversial can quickly destroy the group that you've built.
You don't want to censor yourself so much that you end up hiding what makes you you — it's what sets you apart from others. If you're willing to defend what you said, then it's okay to post. Just be mindful of how this affects your business.
You will get the most out of monetization by having clear targets, as we mentioned earlier. Think about what kind of members you have, what are the perks of your group's membership, what would the members want to buy, and what might push them away.
Monetizing Facebook groups can be a lucrative business idea if you have a proper plan. Hopefully, these tips will help you get started and having you earning money in no time.