Whether you're already a YouTuber or are considering starting your own YouTube channel, you may wonder how much money YouTubers make?
The answer? It depends.
Some of the top earners make a million or more every single year, while others only make a couple of dollars every month.
Considering that 77% of 15–35 year-olds in the U.S. use YouTube, it's evident that YouTube is growing every day, and the amount of money that can be made on the platform is astonishing.
But just how lucrative can it be? That's a good question, so we'll answer it and explain what average YouTubers make every day.
Who Are The Highest Paid YouTubers?
It might seem impossible, but many YouTube earnings are well over $1 million. Some of the highest-paid YouTuber and YouTube channel accounts have even broken past the $20 million threshold, with the top YouTube star earning a net worth of $26 million off of YouTube.
Ryan's World – Ryan Kaji (net worth of $26 Million): Ryan ToysReview channel or Ryan's World (pictured above) primarily focuses on unboxing new toys and playing with toys he receives. The nine-year-old has amassed over 12.2 billion views, has 41.7 million subscribers, and is considered a youtube star.
Jimmy Donaldson (net worth of $24 Million): Popularly known as "Mr. Beast," Jimmy's has racked up upwards of 3 billion views in the last year and 47.8 million subscribers. His channel focuses on stunts and humor, which help him market his merch.
Dude Perfect (net worth of $23 Million): Dude Perfect channel, and popular podcast, created by five best friends, focuses on sports and comedy. The creators of Dude Perfect make money on YouTube from the videos they make, wasting time with buddies all day and sponsorships from companies like Fiat, NERF, and Pringles.
Rhett and Link ($20 Million): These two creators of the talk show "Good Mythical Morning" began their journey in 2012 and are among YouTube's longest-standing stars. Today, their channel has over 41.8 million subscribers and 1.9 billion views.
Mark Fischbach ($19.5 Million): Also known as "Markiplier," Mark has created hilarious gamer videos and animated parodies for over eight years. He has close to 28 million subscribers and 3.1 billion views on his channel.
Preston Arsement ($19 Million): Preston made his millions from the pixelated world of Minecraft. He started by creating content that explores the animated cosmos and later diversified into Roblox and other gaming-focused YouTube channels. Speaking of animation, there are plenty of animation software options if you're looking to do a channel focused on this.
Anastasia Radzinskaya ($18.5 Million): This six-year-old Russian girl who goes by the YouTube handle, Nastya, has earned 190 million subscribers by creating colorful clips where she and her father play with Legos and have fun doing household chores.
Stevin John ($17 Million): 32-year-old Stevin goes by "Blippi" on YouTube and creates educational videos for kids, such as "Blippi Visits the Aquarium." He's also partnered with big-box retailers to market his full-scale merchandise line like many top-paid YouTubers. 
David Dobrik ($15.5 Million): David, aged 24, has amassed a massive audience over the past few years by creating funny prank videos, like driving someone's convertible through a car wash or shaving their entire body.
Jeffree Star ($15 Million): Although caught up in racism and sexual assault controversy, this beauty star makes money on YouTube by creating videos focused on makeup tutorials and other vlog-style content.
PewDiePie – Felix Kjellberg ($13 Million): This is yet another YouTuber and video creator who is constantly surrounded by controversy, but that doesn't stop him from making millions from his YouTube channel, where he posts videos of himself playing scary video games on platforms like Steam or independent games.
Daniel Middleton ($12 Million): Popularly known as DanTDM, Daniel offers up reaction videos, skits, and commentaries on his YouTube channel. Last year, he took home $12 million from his content on YouTube.
Honorable mentions to other YouTube stars such as Logan Paul, Jake Paul, Evan Fong of Vanossgaming, etc. Nowadays, there are a ton of successful YouTubers that make money off YouTube, and net worth information isn't always available, unfortunately. This study from Statistica has some exciting data, though, and Forbes confirmed much of this data.

How Much Money Do YouTubers Make Per View?
It's important to understand that your YouTube channel earnings depend on various factors, including monetization strategies, advertising revenue rates, sponsorships, subscribers, engagement, and much more.
The examples above give you an idea of what's possible on this platform.
However, not everyone will make six or seven figures a year from their YouTube channel and be counting stacks of cash.
Certain variables affect how much you can make from your platform, including late earnings, sponsorships, advertising revenue, etc.
Below is a guide to help you understand how much YouTubers make per view.
YouTube pays out 68% of AdSense revenue to its publishers. So when an advertiser pays $100, $68 goes to the YouTube Creator.
The actual rates paid by advertisers vary, but they typically range between $0.10 and $0.30 per view and average out at about $0.18 per view.
The average YouTube channel receives around $18 for every 1000 ad views. This works out to about 3 to 5 dollars per 1000 video views.
And that means that YouTubers make about $0.003-$0.005 per view.
Here is an example to help simplify things:
Suppose a youtube video has 3000 views and video ads are displayed 1000 times. In only 100 instances, the ads don't get skipped and are watched for at least 30 seconds or until completion.
If the advertiser paid $0.15 to display their ads on your video, your earnings would be:
100 (ad views) x $0.15 (price) x $0.68 (AdSense account revenue share) = $10.20
So, for a video with 1 million views, you might expect to make about $1000 to $3000.
Some things may affect the amount of money you make on this platform, including:
Number of video views
Ad Quality
Number of clicks on the ad
Ad Blockers to skip ads
Video length
… and so on.
Important Note: Some ads are CPM (cost per 1000 views) and others are CPC (cost per click). A CPC ad means that viewers need to click on the advertisement for a YouTuber to earn money.
YouTube videos.
When you consider just how many people skip the ads, you can see how difficult it can be to earn income on your YouTube channel.
While it's possible to have outstanding financial success from this platform, as shown by the examples above, the fact is that there are tens of thousands of YouTubers who are making very little or nothing at all from their subscribed channel.
The good news is that it doesn't take much to join the legions of YouTube creators who make a comfortable living from their video channels.
All you have to do is focus on building your reputation (as opposed to your income) during your channel's early days and then implement the right YouTube monetization strategies that will take your channel to the next level, income-wise.

How Much Do YouTubers Make Per 1000 Views?
As outlined above, for every 1000 views in your channel, you can get paid between $3 to $5. Of course, this is for YouTubers who use YPP as their primary source of income or run YouTube ads on their channel.
But this figure can be much higher for people using various other monetization methods, such as sponsored content or affiliated ads. It can even be as high as $25 per 1000 views.
You may find it hard to earn your first dollars on YouTube. However, the platform is set up so that success breeds success, and it's only once you build an audience and start to grow your subscriber base that you will begin to build momentum in your earnings.
After all, when you have a large audience, the more subscribers your channel has, the more viewers will click on ads, and you'll make a name for yourself.
As you become more popular, brands will offer sponsorship and merchandise deals.
As your channel grows, you will increase the chances of becoming part of a multichannel network, and from there, the sky's the limit in making money.
So, for instance, if you have 100,000 views on your video, and your audience is predominantly from the U.S., UK, Canada, or Australia, you can expect to make anywhere between $500 and $1000.
But, if the majority of your audience is from India or other developing countries, your earnings can be around $200.
Also, the niche is another factor that should be considered as some niches make it easier to earn money than others.
It helps to do your research and find the topics that interest people so you can maintain high levels of engagement on your YouTube channel. Ultimately, this equates to higher earnings.
Some of the most successful niches include:
Gaming
Celebrity gossip
Lifehacks
News
Fail Compilations
Spoofs
Top X Lists
Food reviews
Makeup Tutorials
Kitchen hacks
How-to demonstrations
Funny animal activities
Product unboxing (kids toys, in particular)
YouTubers can make up to $50+ for 1000 ad views or less than $1 for 1000 video views. It depends on your niche selection and the country that you live in.
How Much Do YouTubers Make Per Subscriber?
YouTube subscribers are the viewers who follow or subscribe to your account so they can get notifications and easy access whenever you post new content.
Having subscribers is crucial to your YouTube channel because those are the most likely to like, comment, and share your videos with others, thereby helping you grow your reach even further.
Although YouTube pay you not based on the number of subscribers your channel has, more subscribers usually equates to more video views, which results in higher income.
It's important to note that you may still be able to start making money (even while your channel is young and your number of subscribers is relatively small) by picking a popular topic and engaging in affiliate marketing here.
For example, you can create videos reviewing a popular product and then add links to the sales page for that affiliate product. This is a great way to start earning money regardless of how many subscribers you currently have.
But, for most YouTubers, success begins at 1 million subscribers. Once you become known as an influencer, creating content on YouTube can become a very lucrative job.
When you get to this point, it's also essential to maintain high levels of engagement from your audience because the estimated variance based on video engagement will impact your potential earnings.
In short, the more engaged your community, the more money you stand to make. So the more you can do to connect with your audience, the better.

How Much Do YouTubers Make Per Video?
YouTube doesn't pay you for video views but only pays for ad actions while playing the video.
How much a YouTuber can make from each video on their channel varies according to how many video views they've accumulated, the number of Google ads displayed in their videos, and so on.
Using the estimated pay rate of $3 per 1000 views, a video with 1 million views will make at least $3000.
But, as with everything else on this platform, making money on Youtube will be determined by the quality of ads shown on your videos, the click-through rate, and much more. Other variables like affiliate earnings and sponsorships will also be at play.
The context of the video matters as well.
For instance, a video with many advertisers, such as one about lawyers, will perform better than a comedy compilation. But, again, this is because of advertiser demand.
With social video spending set to increase by $14.89 billion in 2021 (according to eMarketer), it's clear to see that this is a growing opportunity for YouTube creators to create consistent income from their channels.
How Much Do YouTubers Make Per Month?
Again, this varies depending on sponsorships, affiliate earnings, content within videos, channel memberships, advertisers' pay, etc.
You're not likely to earn anything close to the highest-paid YouTuber during your channel's early days since you will be building up your audience.
However, once you get the ball rolling and get your name out there, you will begin amassing followers, start seeing real growth in your income, and eventually, have a successful Youtube channel.
In theory, AdSense's ad revenue on Youtube depends on multiple factors. Anyone can sign up for AdSense and enable monetization once they meet YouTube's monetization rules.
In addition, you can be familiarized with the monetization rules by accessing their YouTube Partner Program. But, in practice, it's not likely that you'll see a single cent until you have built up some traffic to your channel.
And for those considering taking the shortcut method and paying for views, be warned that this doesn't work. You need actual traffic from people who will spend watch time for your videos. So the longer you can maintain engagement, the better.
To get paid on this platform, the second largest search engine, you must first hit the Google AdSense minimum threshold of $100.
So, for someone who earns $5 per 1000 views, you will have to amass 20,000 views before you can cash out.
Also, to increase your earning potential, make sure you create videos around popular topics in your niche, post regularly, use the right equipment, and hone your video editing and the necessary SEO skills.
Posting regularly is essential, and according to YouTube's updated overview and eligibility rules, only Youtube channels that are active and maintain community engagement will continue to be monetized.
If you haven't uploaded any video content or posted to the Community tab over six months, your account monetization will be disabled.

How Much Does The Average YouTuber Make?
Many people ask: How much do YouTubers make? This is not an easy question to answer.
As previously mentioned, there are a lot of factors that affect the number of decent money YouTubers earns.
Income can vary widely depending on YouTube niches, from one end of the spectrum where some people make nothing at all to the other end where creators make millions every year.
Below is a screenshot of what I make on my own channel. This consists of explainer videos, tutorials, lecture-style content, and income reports.
The good news is if you can create high-quality, helpful, and engaging content for your audience and comply with YouTube's policies, you will eventually start to make money from your YouTube account. And if you continue doing this, your income can only grow as your channel and reach expand.
But, you have to ask yourself the following questions to determine whether or not you are in a position to maximize your earnings on YouTube:
Are you in a high-paying YouTube niche?
Google trends metrics show that niches like jobs, gaming, food, personal finance, automotive, motion pictures, life hacks, health, banking, entertainment, promoting and selling personal brand, and comic content are among the highest paying niches on YouTube.
In addition, some highest-paid YouTubers have multiple niches that appeal to a wide variety of audiences. If you make videos related to these topics (like educational or explainer videos for example), you are likely to get excellent audience engagement and high CPC and are on the road to becoming a successful Youtuber.
Are you in a country that offers high CPC rates?
(Source)
Countries like the USA, U.K., Canada, France, Germany, Finland, and Australia give very high CPC. It doesn't hurt to create videos that target audiences in these countries, as this will directly increase your earnings. Some youtube stars targeted these countries to achieve very high CPC. Furthermore, these countries have more YouTube Red users, which further increases your profits.
How long are your YouTube videos on your YouTube Channel?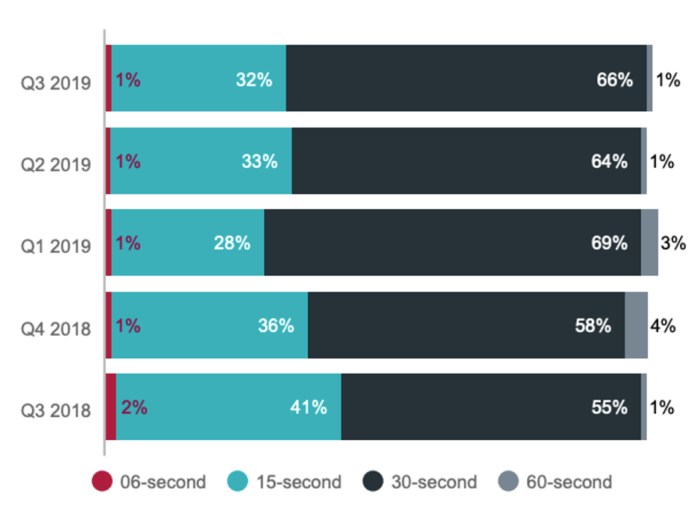 (Source)
The length of your videos has an impact on your earnings. Generally, videos above 10 minutes tend to earn more as Google uses mid-roll ads (ads in the middle of the video). This means that YouTubers earn more money based on viewers getting to see more ads on the same number of videos, and this can potentially increase your earnings.
A short video will only provide a few advertisements to be shown, and it will affect how much money the video content will create and generate from Adsense revenue. Some highest-paid YouTubers like Logan Paul, Ryan's World, Dude Perfect, Jake Paul, and other youtube stars have created videos from simple to complex ideas to make long Youtube videos.
Do you comply with the YouTube Partner Program rules?
Complying with your AdSense account terms and policies is a must if you want to get paid on YouTube. So you must make sure your video content and titles adhere to the terms of service. Otherwise, YouTube won't show ads on your videos. YPP or YouTube Partner Program will help you use youTube's resources and features. You may even access youtube's creator support team.
Are ad blockers affecting your income per Youtube Video?
Ad blockers are the greatest threat to your YouTube income. Over a third of YouTube users are estimated to use ad-blocking tools and extensions. This presents a massive problem for your youtube earnings and as a publisher trying to monetize your channel.
The good news is that more and more people use smartphones for streaming videos. Although some excellent streaming software is available, smartphones mitigate the loss of revenue YouTubers incur from ad blockers.
Are you using social media to compliment your YouTube presence and increase your YouTube earnings?
While being a YouTuber is great, the most successful ones usually diversify their presence across multiple platforms. In other words, don't just be on YouTube. Instead, take the time to build out an Instagram, Facebook, and maybe even Tik Tok presence. Doing this once you have a successful channel with fans is MUCH easier.
How Do YouTubers Make Money?
One of the reasons YouTube is so great for creators is that it allows you to make money in multiple ways. Although ad placement is the most popular monetization method, it's not the only one. Using these multiple options to supplement how much YouTubers can earn as creators.
Here are some of the options for supplementing your YouTube income:
YouTube Ad Revenue (Google Adsense)
We've already discussed this one, and your AdSense revenue will vary depending on the industry you're in and advertiser demands.
Faceless Channels
Another way to create so much money on YouTube is to build a faceless channel and outsource it. The idea is you hire someone to research, write a script and be a voiceover (though Murf works for this – here's my full Murf review) and consistently create videos with a team of folks.
Affiliate Marketing
(Source)
You stand to make money on YouTube if you can successfully recommend other people's products to your audience with any affiliate link. Using an affiliate link and posting it on a video description will help you make money from affiliate marketing. Whether this is through Amazon or other platforms, affiliate marketing is very lucrative.
Product or Software Reviews
Review videos are some of the most highly-searched videos on YouTube and provide a lucrative way to monetize your audience.
Create and Sell a Course
(Source)
This is another excellent way to make money on YouTube if you have a skill or knowledge that you can share with your followers.
Build a Brand
By building a brand on YouTube, you will be able to create avid fans and drive more conversions, thereby increasing your business revenue.
Get Sponsorships
As you grow your audience and viewership, you can start working with brands to create videos on their behalf as part of your monetization strategy.
Sell Digital Products
Whether it be selling an online course, ebooks, PDF's, checklists, exclusive videos, or really anything else that can be sold virtually, consider using Sellfy to sell products to your audience directly. I've written a full review about the platform here and I'm a huge fan of how easy they make setup.
Sell Services
Once your audience starts to grow, offering services such as masterminds group consulting can be pretty lucrative.
Sell Merch
Once you've built up a base of subscribers, you can start selling merchandise, such as t-shirts, to your followers on your channel.
Sell Products with Live Streams
If you're in niches like fashion and beauty where you can sell products en masse to your live streaming audience.
Live Streams and Superchat
Superchat is an excellent monetization feature that allows viewers to pay to get their comments highlighted in prominent places during live streams.
License Viral Content
You can also make money by licensing viral content to media outlets so they can replay it for their audiences.
Use Patreon
Many YouTubers use Patreon to monetize the audience by providing exclusive content and various other perks on the crowdfunding platform.
Channel Memberships
Once your channel has gotten large enough, you'll have the ability to add the option for memberships for your channel.
YouTube Premium Revenue Share
YouTube also shares a small % of revenue from youtube premium subscribers with creators they view.
If you want more details, check out my article that explains how to make money on YouTube as it goes into much more depth.

Summary
I hope this article has answered your question about how much YouTubers make. Unfortunately, as you've seen, it's hard to give a straight answer to that question because of all the different factors that impact earnings on this video-sharing site.
However, you can use the information contained in this article to help you determine the income you could potentially earn based on your specific situation – that is, the niche you're in, the countries you serve, other monetization methods employed, and so on.