This BrandCrowd review will offer an in-depth look at BrandCrowd, whether their products are worth the cost, the pros and cons of services, competitors, product support, and more.
Ron's Thoughts
BrandCrowd is an online creative marketplace with thousands of choices between logos, letterheads, postcards, social media post styles, and much more. One of their biggest features is the BrandCrowd Logo Maker with which you can make the logo of your dreams. The logo creation process is very easy and you can choose from dozens of logo templates for all kinds of industries and purposes.
Biggest Pro:

High Resolution Images

Biggest Con:

BrandCrowd Watermark in Free Version

Annual Discount:

Yes - Up To 60% Off

Price:

Starts at $9/Mo

Promotion:
Is BrandCrowd Worth it?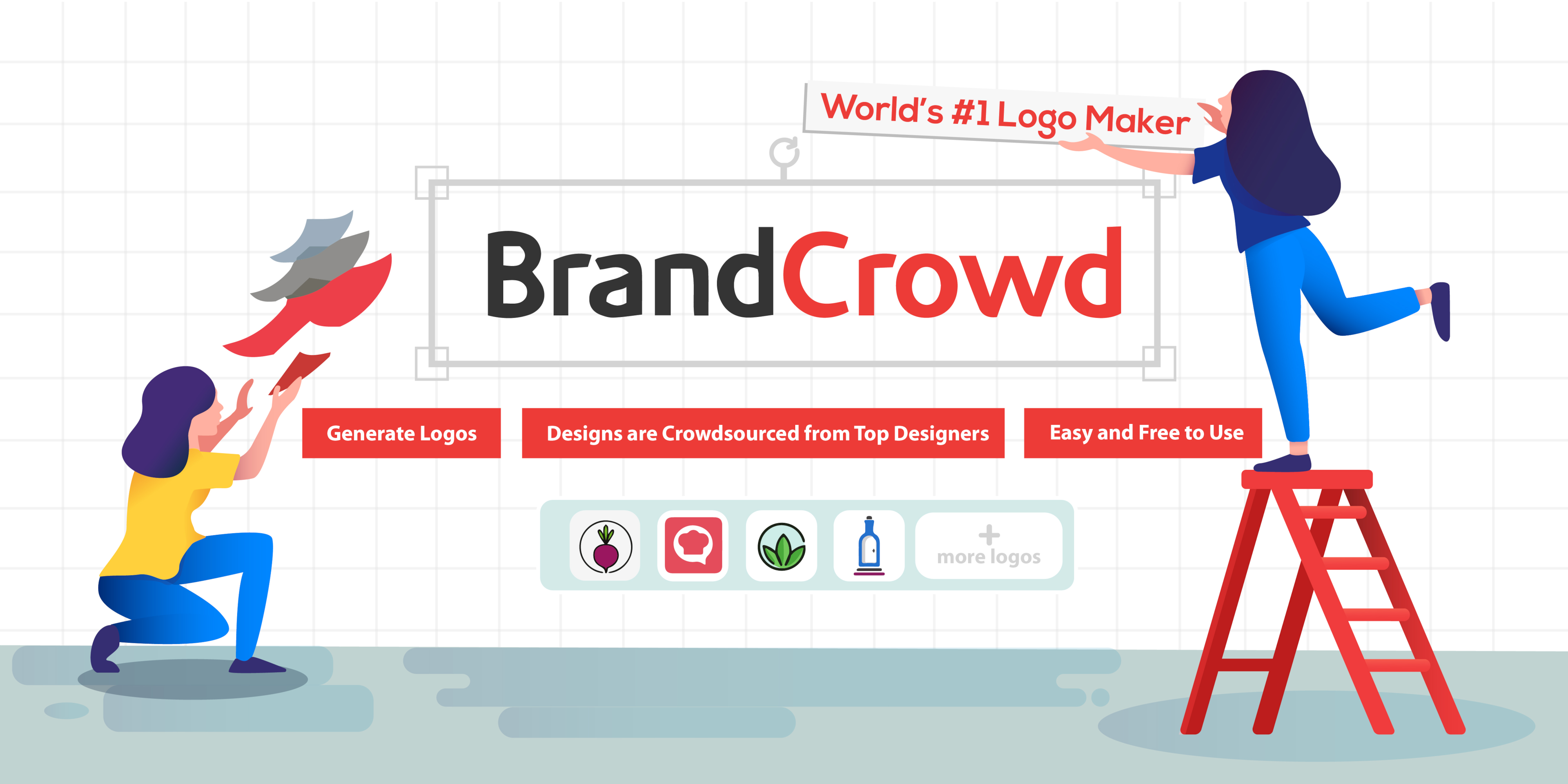 Logos have become an increasingly integral part of brand management for businesses of all shapes and sizes. According to Market Watch, the logo design industry has an estimated compound annual growth rate (CAGR) of 13.5% from 2023 to 2030. This is big.
Every aspect of a logo plays a pivotal role in its use as a successful marketing tool. The Association for Psychological Science says logo shape can make or break a brand. For example, consumers find round-shaped logos soft and caring, and angular shapes hard and durable.
BrandCrowd supports business owners by providing an online creative marketplace with services including logo ideas, logo templates, and creation.
Using the BrandCrowd logo maker releases you from the obligation of hiring an in-house designer, or outsourcing the design. You're still in charge of how your design looks, but the return on investment (ROI) is much higher. Let's break it down for our BrandCrowd review. 
According to Glass Door, logo designers make around $43,137 annually on average. Outsourcing to a freelance logo designer could cost anywhere between $50 to $5,000 per logo. This price range depends on experience, depth of detail, ownership rights, and service options.
Meanwhile, BrandCrowd offers a free logo feature, as well as opportunities to purchase pre-made logos by designers on the platform. Design your own logo from the bottom up, or skip the time and effort and purchase one. Either way, it comes royalty-free, and with 24/7 support.
BrandCrowd-designed logos are then used for products such as:
Social media posts, stories, ads, events, and banners
Business cards
Custom designs
Business name generator
Letterheads
Menus
Flyers
Postcards
Gift certificates
Invitations
Thank you cards
The BrandCrowd logo maker is aimed at startups and small businesses looking to build a brand and design high-quality logos and logo-embellished products.
Who is BrandCrowd Good For?
BrandCrowd logos are viable across a wide range of uses. Both individuals and groups benefit from quick, easy access to unique colors, fonts, images, and logo templates. BrandCrowd logo maker creators come from all different backgrounds and use the platform for a variety of reasons.
Some of the common uses of BrandCrowd logo maker include:
Businesses
A new business isn't memorable with a name alone. Logos inspire customers to shop and help remind them who you are. A startup company benefits greatly from BrandCrowd by taking advantage of the free logo design feature.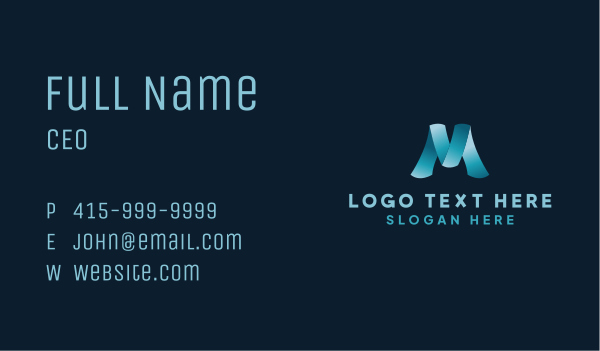 A logo on business cards and advertising materials helps distinguish you from local competitors. Existing businesses may also benefit from a new logo if merging with another business, or changing products/services.
Organizations
An organization can use a BrandCrowd logo to tell people who they are and what they do. A craft group, for example, might choose a logo with a spool of thread, a sewing needle, and a glue stick. A theater organization might use comedy/tragedy masks to make a logo.
A real logo offers your organization a sense of authority and professionalism. Like a business, it helps brand your organization as a unique group among other local groups.
Fundraisers
A fundraiser is a great way for organizations to fund events and projects. An organization hoping to replace its roof, for example, might use a house or roof-shaped logo for the "Help Replace Our Roof Fundraiser". The logo adds personality to the project, making it memorable and easily recognizable.
A logo is a fun way to spread the word about a great cause or create merchandise for sale. Raise money by printing your logo on t-shirts, tote bags, and other items people will buy yo support your cause.
Special Occasions
Nothing makes a special occasion memorable like a custom logo. Weddings are a great example of an event where a logo comes in handy. The wedding logo can be used on products including:
Invitations
Thank you cards
Wedding favors
Balloons
Signage
From the bachelor and bachelorette parties to the rehearsal dinner to the receptions and even the honeymoon, logos stand out and make an impression. Themed weddings are an especially good venue for logos. They make events memorable.
Schools
Private and public schools use logos for sports uniforms, signage, and apparel. While many schools have existing logos, a new school can use the BrandCrowd logo maker to create a fast and affordable logo that matches the school team and mascot. 
This applies to preschool, elementary, junior high, high school, and university. Schools may use logos for letterhead, email communication, and bulletin board toppers.
Charities
Running a charity relies on the generosity of others to contribute to a cause. A logo representative of that cause could increase the awareness and willingness of others to contribute.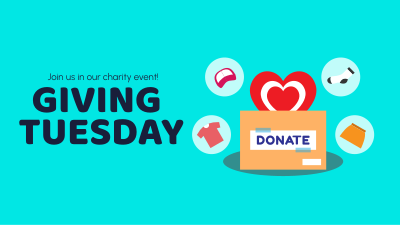 A charity collecting to aid in the fight against childhood cancer, for example, might include the telltale cancer ribbon in a logo. A charity for a children's program might use the silhouette of children to make a case.
Sports Teams
Sports teams are known by their logos. Just as you can tell cars apart by their branded badges, a sports logo makes a team unique. A BrandCrowd logo can be created using specifications and logo templates specific to a team name, location, or sport.
It's not just jerseys and caps that get branded with sports team logos. Teams can put their logo on sporting goods, team vehicles, stadium signage, and more. Some teams even mark their home field or stadium with the logo.
BrandCrowd Functionality
As a logo maker, BrandCrowd sets itself apart from other logo services through bespoke functionalities and services. Each function strives to impact the overall user experience by offering something unique to competitor services.
Here, we'll dive into some of the most useful functions and why they make BrandCrowd worthwhile.
1. Premium Logo Designs
BrandCrowd logo maker offers the opportunity to design your own logo. It also opens the door to more than 142,000 premium logo designs. These designs are made by designers from all over the world and uploaded to BrandCrowd for your browsing.
Unlike some logo design platforms, BrandCrowd doesn't use AI-generated icons. These designs are carefully crafted, and you can see the thought and talent that goes into them. Premium logos are more expensive than standard designs, but worth the extra money if you want a high-quality logo.
2. High-Resolution Photo Files
Logos are used for a variety of tools. While a low-res file might print fine on a business card, you can bet a large banner or sign would be a blurry pixelated mess. BrandCrowd guarantees high-resolution photo files in PNG, JPG, SVG, PDF, and EPS format.
High-resolution photos are a big part of building a professional brand. Images need to be crisp and logos need to be visible. You can even save your file as a vector with a transparent background to use over other images and products. The higher the resolution, the more applications for your logo.
3. Professional Level Logo Templates
Social media, business cards, and brand identity templates are available across a variety of industries. These templates offer designers a jumping-off point on which to base a logo. A range of colors and layouts are available throughout these logo templates. Simply edit the design to suit your taste.
Templates take the guesswork out of designing a new logo. There's an easy-to-follow methodology here, but you still get to pick the details.
The template offers a basic outline to help you find your brand's voice in the crowd. Flush it out and add the details that best represent your business or organization.
4. 24/7 Support
BrandCrowd support doesn't end at logo maker and customization. Designers are entitled to ongoing support 24 hours a day 7 days a week. There's also a handy "How To" video available on YouTube.

This logo maker site makes it easy to learn to use the platform to design or purchase a logo. Simply generate, customize, and download. There are instructions throughout the site, supporting newcomers in initial design endeavors.
5. Ongoing Customization
The customization settings offered through the BrandCrowd logo maker allow for unique fonts, colors, and graphics. These customizations don't stop when you save your logo. Logos can be continuously altered and edited as needed.
The more bespoke your logo, the more it stands out to consumers and the more memorable it becomes. Building a brand relies on the impact your logo and business make on your target audience. Ongoing customizations keep your brand relevant.
6. Irrevocable License
When you purchase a licensing package, your logo is yours. BrandCrowd provides royalty-free logos with an irrevocable license for non-commercial and commercial use. This license is worldwide, making it easy for you to offer branded services across the globe.
It's important to note that licensing privileges change depending on the pack you use. The standard license grants non-exclusive rights, but can still be used commercially or non-commercially.
An exclusive license or Buy-Out License can be purchased to remove the design from BrandCrowd's design library.
7. Fast Designs
The templates and tools involved in BrandCrowd logos make the entire design process quick and simple. Make your logo in 2-minutes or less. Or, take your time and work on your logo until it feels perfect. Whatever the case, it's fast and easy.
Quick logo design keeps your focus on bigger-picture tasks. It also helps save money on professional designs, which could take weeks or months to receive. These external designs require back and forth between yourself and a professional logo designer.
8. Multiple Logo Variations and Styles
Designers choose from 8 unique styles of logos, including:
Monogram: A monogram is a set of initials used to represent a brand. Some top brands with monogram logos include Volkswagen and Louis Vuitton. 
Wordmark: This logo style takes text one step further than the monogram. Rather than using initials, a wordmark uses the entire name of the brand. It uses color and font type to deliver a powerful brand message. Some companies with this style of logo include Nasa and The New York Times. 
Emblem: This design harks to years of old by creating a logo with a crest or shield. The NFL is a good example of an emblem logo.
Mascot: A mascot logo includes the brand mascot directly in the logo. Pringles is a good example of this, as is Wendy's.
Combination: As the name suggests, a combination logo combines two or more of these styles. Common pairings include a wordmark and emblem or wordmark and mascot. Puma is a good example of a wordmark and mascot pairing.
Pictorial: A pictorial logo doesn't include any font at all. One of the most well-known pictorial logos is Apple's apple. When you see that little apple on a device, you know exactly who made it. That's the power of branding.
Dynamic: A dynamic logo is a hard style to nail down. It requires constant evolution with the times to meet your brand where it is and engage customers. One of the best dynamic logo creators around is Google. The Google brand, while a wordmark, is also dynamic. It constantly changes with the season or occasion.
Abstract: Like the art movement, abstract logos use shapes and colors to create a picture without a picture. Some common abstract brand logos are Spotify and Pepsi.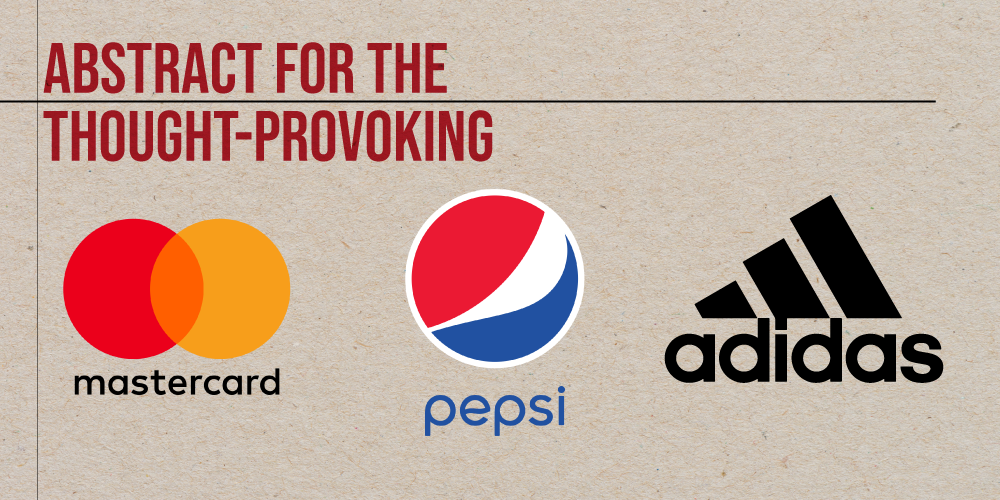 BrandCrowd Pros and Cons
Like all products and services, there are pros and cons to BrandCrowd. While the service offers a wide range of logo design features for business and personal use, it doesn't fit every vendor.
Here's a closer look at some of the reasons to try BrandCrowd, and a few reasons why it might not be the right platform for you.
Pros of BrandCrowd
Ease of Use: Building a logo is simplified with BrandCrowd templates and customization tools. Browse thousands of design options to create the perfect logo. Pick your font, color, image, and style to create a totally unique representation of your brand.
Logos for Sale: BrandCrowd isn't only a design site, it's also an e-commerce platform. Designers can upload their creations for sale, and buy pre-made logos. These logos are especially great because they are a one-time purchase. No other shopper can obtain the same logo as you. Once you buy it, it's yours.
Free: Buying custom logos from professional designers, or bringing an in-house designer on, is expensive. BrandCrowd offers free logo-making to keep businesses under budget. There are also premium packs at monthly or annual costs to keep costs low.
High Resolutions Images: Resolution is important in modern aesthetics. Your design could be used on a mobile phone case, or a billboard ad. It needs to look equally sharp and clear on either to catch consumer attention and keep it fixed on you.
Additional Tools: BrandCrowd specializes in logos but also offers a business name generator, zoom backgrounds, email signature creation, and more. Integrate your new logo with social media, your website, and your blog for consistent branding.
Cons of BrandCrowd
Email Entry: Before using BrandCrowd, even free logo design users are required to input an email address. This feels like a bit of a hassle at the moment, but it helps keep your logos accessible to you over time.
License Purchasing: Designers can use their logos royalty-free, but the logo remains on the BrandCrowd website. To remove the logo from the platform, users must purchase an exclusive license. This negates the free factor, if the cost was your reason for choosing BrandCrowd.
BrandCrowd Competitors
Choosing a logo is a big deal, and having all the facts is important. BrandCrowd is a leader in logo design, but they're not the only business in the game. To give you a better idea of the logo design industry, here are some of the top competitors in the field.
Looka
Looka uses AI to create logos based on user preferences. You select favored colors, images, fonts, and other features and Looka builds you a logo based on these decisions. Looka offers a plethora of customization options. After intuitively generating an assortment of logos, users may edit these designs for color, font, etc.
On the upside, Looka lets you checkout as a guest without inputting personal details. This makes the checkout experience fast and hassle-free. On the downside, they give you the runaround when you try to download your logo, encouraging you to purchase a brand kit.
Canva
Similar to BrandCrowd and other logo generators, Canva offers instant, professional-level photos in minutes. The company has access to millions of illustrations and graphics and allows for real-time collaboration between partnering designers. This is a good resource for businesses partnering on projects.
For pros, Canva offers more than 3,000 premium fonts and allows you to upload your own. For cons, Canva has a slightly more labor-intensive editing process, which can be confusing for newcomers. The vastness of options is also a little overwhelming if you're a novice logo designer.
Logo Design Matix
This logo-designing company doesn't take the free route like Looka, Canva, and BrandCrowd. Rather, customers pay a flat rate of $35 to $70 and up to obtain three logos. The company offers free file revisions and formats, along with a money-back guarantee.
A major pro for Logo Design Matix is its level of design quality. Customers can choose from basic graphics or go for a detailed realism-style design. A con is the additional costs associated. The largest package offered includes a three-page website and costs $690 without a discount.
Pricing
Designing logos from the standard logo pack on BrandCrowd is free. You can even share your creation from the design board. When you choose to use premium logos, this is where there's a cost to consider.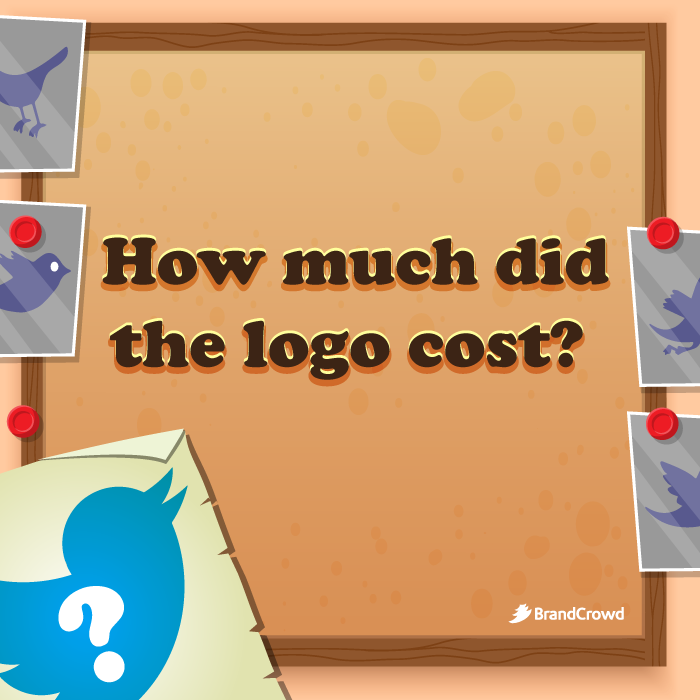 BrandCrowd offers two pricing options:
Premium Logo Pack: $25/month
Premium Logo Pack + Website: $34/month
Packages can be billed either monthly or annually. BrandCrowd often features discount pricing. Discounts bring monthly payments down to $15 and $24 per month respectively, while annual discounts reach as low as $5 and $7 per month.
Many of the extra features, including perpetual file storage, social media templates, custom graphic design tool, and more, are only available with a premium pack. Free logos have limited features, but for no cost you have access to a unique logo design.
Product Support
Product support is an ongoing effort with BrandCrowd. The company promises 24-hour support, 7 days a week. However, this support comes via email at [email protected] or through BrandCrowd's online form.
There is no phone number or chat option listed on the company website. The website says they reply to emails within 24 hours. This is good if your problem can wait, but not if you're in a rush to fix something or get some answers.
Other product support comes in the form of templates and layouts. Templates help designers create logo products without all the initial structuring and designing. There are informational blogs on the website to guide you through some of these processes.
System Requirements
The final metric we're looking at in this BrandCrowd review is the system requirements.
BrandCrowd isn't a downloadable software product. For this reason, you don't need to worry about it not loading on your laptop. Instead, you create logos directly from the BrandCrowd website. The website works with the most up-to-date technology, including:
Mac computers
Microsoft computers
Mobile devices
BrandCrowd works best on updated technology. Check for operating system updates before beginning a project, and remember to save as you go.
Is BrandCrowd Legit?
In short, yes, BrandCrowd is a legit and trusted service. BrandCrowd offers pre-made or make-it-yourself logo designs. Individual design sales vary in price, offering a logo for every budget.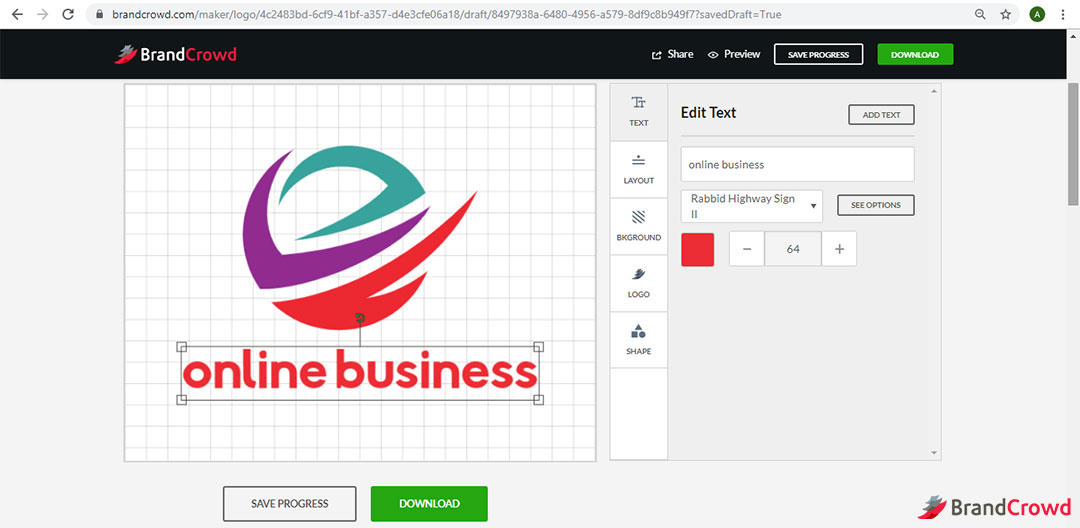 Some of the highlights we've covered in this BrandCrowd review include:
Free online logo maker
Over 142,000 logo designs for sale by other designers
Unlimited customization
Templates
Variety of file types
8 standard logo styles
High-resolution files
If you're looking for a quick, simple way to enhance your brand, it's worth using BrandCrowd logo maker. Try it yourself by designing a free logo today.
Alternatively, check out my list of the best logo makers out there for some additional options.