Webinars are one of the best ways to connect with your audience.  It's not often that you're able to sit in front of a group full of qualified leads and develop relationships, share knowledge, build trust, and get the opportunity to pitch them on whatever you're selling.
But the problem for many is that there are so many webinar platforms available and it's difficult to choose the right solution. The good news is that I'm here to help. I've spent dozens of hours with my team, understanding the best webinar platforms for businesses of all types. In this guide, I've reviewed the best webinar software to help you achieve your business goals with affordability and functionality in mind.
How to Choose the Right Webinar Software for Your Business
When looking into hosting webinars, there are some key things you want to consider before making the investment. While some businesses choose a platform and hope for the best, I highly recommend that you do not take this approach as choosing the right webinar software is crucial to the success of your webinars. Below are the top things to consider when purchasing a webinar platform.
1. Budget
With most webinar software options, one of the keys to your own success is purchasing a platform that's within your budget. While nearly all online meeting platforms have a fee associated with them, make sure that you purchase one that has the criteria you need and won't be too large of an investment.
2. Usability
Some platforms have amazing functionality, such as built-in web conferencing as well as webinar functionality, but this can be very confusing to newbies. Considering the ease of use and features of your desired platform is important because when the platform is intuitive, and you understand all of the functionality, you'll be able to focus on what matters; the webinars you host.
3. Trials
Many platforms offer a free or a $1 14-day trial, I think this is especially important if you're in the market to buy the right webinar software because it allows you to take a test drive before you make your purchase. Personally, I'd recommend that you take a trial of a few platforms before you take the plunge and purchase one. This way, you know what you like and what you dislike and can make an educated decision.
4. Recorded and On-Demand Webinars
While all platforms allow you to record webinars to show to others, what's even more important is to make sure that the webinar tool has the ability to host both live and recorded webinars. Almost all of them do, but it's crucial to make sure that you get whatever suits your needs.
5. Webinar Analytics
Often overlooked but crucial to your success is to pay attention to what analytical abilities the webinar tool gives you. It's hard in the beginning to focus on this because you're more worried about hosting webinars successfully, but don't ignore the analytics. The data from your webinars will allow you to figure out when people are dropping off and what you need to do to make it better.
6. Site Hosting Integration
One of the annoying things about some webinar platforms is they require you to share a URL that is seemingly random, as it's hosted on a different service. While this isn't the end of the world, it can confuse your contacts. Instead, make sure that your webinar platform allows you to embed their player on your website so you can host the webinar at a URL you own, not somewhere else. Whether your site is built on WordPress, using a popular website builder, or some other web design software, in most cases it'll be easy to connect.
7. Audience Size Restrictions
Many webinar platforms will determine their pricing based on the max audience size you'll have. This can be a bit of an annoyance when you're growing and trying to get a bigger crowd to attend your webinars. When you're looking at these webinar tools, make sure you pay attention to their max audience size and buy something that will fit you now, but can also expand in the future.
8. Audience Interaction Tools
Having the ability to interact with your audience while on a webinar is crucial to retaining them. Make sure that you buy a platform that has chat functionality, but also has advanced features like on-screen callouts so you can show attendee comments, multiple-choice questions, graphics, etc. Interaction is the key to retention, so plan accordingly.
9. Mobile Viewing
Not all online meeting platforms allow users to see content on desktop, mobile, and tablet devices. Or, they do allow it, but the viewing can be buggy and will give the end-user a bad experience. Make sure that the webinar software you choose gives all viewers a great way to watch your presentation. This list of the best webinar platforms doesn't have many that have issues, but it's always worth checking before going live for the first time.
10. Attendee Data Export
This one is extremely important if you intend on following up with your audience after they attend your webinar. Make sure that you have the ability to export all of the attendee information so that you can plug them into whatever system you need to continue to market to them.
What is the Best Webinar Software?
Best Overall Webinar Software For Marketing Products, Software, and Services (14-Day FREE Trial then $34/month)
Demio makes it to the top of our list thanks to its 'smart' webinar features and affordability. This webinar software has impressive tracking options that allow you to add retargeting, tracking, and conversion pixels to a webinar registration page or thank-you pages, as well as the webinar room itself with a very user-friendly interface.
Also, you get a ton of automation features. For instance, you can send your webinar recordings to those who joined your presentation after the 30-minute mark; this can be especially helpful with demos. In addition, you can also run fully automated webinars as well.
Key Features:
Private Chat: You can send private messages or make your messages visible to everyone.
'Stay Registered' Series: This allows anyone to sign a webinar registration once for an ongoing webinar series.
Branded Registration Page: You can customize your registration page to match your brand, which is excellent for webinar marketing as you try to increase your attendance rates.
Detailed Analytics: Get in-depth insights into webinar performance.
Like-Live Replays: This lets you automate your webinar replays to build your email list of live events you previously recorded.
Pros of Demio:
100% browser-based, requires no webinar software download
Extremely easy to set up
Allows you to offer files for downloading
Have up to 15 event coordinators per webinar event
One-time registrations for recurring webinar series
Allow you to share live document handouts
Pricing:
Starter Plan ($49/month or $34/Month Paid Annually) Up to 50 live attendees per webinar, 1 host, and 3-hour max duration.
Growth Plan ($99/month or $69/Month Paid Annually) Up to 150 live attendees per webinar, 5 hosts, and 8-hour max duration.
Premium Plan (Custom) Up to 1000 live attendees per webinar, unlimited hosts, and 10-hour max duration.
---
Best Free Webinar Software With Affordability in Mind. (Free)
LiveStorm webinar platform is growing in popularity and is best known for its stylishly designed interfaces for video creation.
The creators of this webinar software understand that not all webinars need to be the same, and that's why they offer customization options so you can create the proper webinar presentations for your business.
In addition to allowing you to create webinars of all shapes and sizes, this webinar platform also doubles as a team collaboration platform so that you can conduct collaborative sessions when needed.
Key Features:
Free Plan: One of the few webinar software options has an entirely free plan.
Email Features: Includes automated email webinar reminders and thank-you emails.
Multi-Lingual: Option for several different languages and company profiles.

Webinar Automation: Events are automatically recorded and stored in the cloud.
User Interaction: Interact with webinar participants via polls, Q&As, and chatbox.
Easy Integrations: LiveStorm integrates with countless other marketing tools.
Pros of LiveStorm:
Simple, easy-to-use interface with no technical knowledge needed
Well-designed and optimized landing pages for webinar marketing
Offers a free plan to try before you commit
Top-notch system automation
Unlimited attendees
Offers a landing page creator as part of their plans
Functionality for a live webinar and automated webinar options
Pricing:
Starter Plan (Free): Up to 10 attendees per webinar, unlimited hosts, 20-minute max duration, and up to 4 attendees in an instant meeting.
Premium Plan: This plan has three different tiers that users can choose from.
($109/month or $99/Month Paid Annually): Up to 10 live attendees per webinar, 1 host, and 20-minute max duration.
($218/month or $198/Month Paid Annually): Up to 250 live attendees per webinar, up to 1 host with 16 simultaneous live speakers, and 4-hour max duration.
($308/month or $338/Month Paid Annually): Up to 1,000 live attendees per webinar, up to 1 host with 16 simultaneous live speakers, and 4-hour max duration.
Enterprise Plan (Custom): Up to 3,000 live attendees per webinar, unlimited hosts, and other features such as a dedicated account manager and priority support.
---
Best Premium Webinar Software For Advanced Functionality (30-Day Money-Back Guarantee or $39/month paid Annually)
Though the initial price of WebinarJam may be a bit off-putting because they only bill on an annual basis, I personally think it's the best software compared to these other webinar tools. However, I understand how many folks won't want to make this significant investment up-front, so my rating is a little lower.
Nevertheless, if you sell physical or digital products, you will be able to generate leads and sales on autopilot with this platform's webinar features.
WebinarJam offers many tools and has an intuitive interface that is easy for beginners to navigate. With an exceptionally smooth customer experience, it's no wonder that this is the preferred solution for countless marketers across the globe.
Key Features:
No Download: This webinar software platform makes it easy for users to join.
Live Streaming: You can stream your live events to YouTube Live, Facebook Live, or JamCast.
Automatic Recording: Automatically record all webinars for use.
Branded Pages: Customize all your webinar pages for consistency with your brand.
Whiteboard: Use a virtual event whiteboard to keep your viewers engaged.
Pros of Webinar Jam:
Fast and easy setup
Advanced chat with moderators
Up to 6 co-presenters on the webinar screen
Feature for turning an attendee into a presenter
Display popup offers during the webinar
HD Video capabilities
All plans allow for unlimited webinars
15 landing page options to choose from
Pricing:
WebinarJam has four different plans for its users:
Starter Plan: ($468/year or $39 a month) This is an excellent plan for beginners as it allows 100 live attendees per webinar, 1 host, and 1-hour max duration.
Basic Plan: ($948/year or $79 a month) The pro plan is an excellent plan for those who already have some traction as it allows 500 live attendees per webinar, up to 2 hosts, and 2 hours max duration.
Professional Plan: ($2,748/year or $229 a month) This is for those with a large audience serious about webinars. It allows 2,000 live attendees per webinar, up to 4 hosts, and 3 hours max duration.
Enterprise Plan: ($4,548/year or $379 a month) This is for enterprise organizations that need a platform to allow thousands of attendees. It allows 5,000 live attendees per webinar, up to 6 hosts, and 4 hours max duration.
---
Best Platform for Webinars That'll Grow With Your Business (FREE or $11.99/Month)
LiveWebinar is one of the most versatile webinar solutions and real-time communication tools available on the market today.
Whether you're hosting a meeting with a potential client, leading online lessons, having a daily meeting with your coworkers, or running a webinar, LiveWebinar is an excellent webinar tool that can help you do all that and more.
LiveWebinar is tried, tested, and proven in action. Thanks to interactive webinar features, customization options, and ease of use, you can be sure that you're hosting the best event you can!
Key Features:
Language Interpretation: Host virtual events that are accessible and inclusive. Assign language and sign language interpreters to your event to ensure that nothing will get lost in translation.
Customization: Brand your webinar room in a way that fits your company's visual identity. Change the colors of windows and text and add your logo and ad banners to drive your image home to attendees.
Integrations: Integrate your favorite apps! LiveWebinar allows you to integrate email, marketing tools, and educational tools that you use daily.
Interactive webinar features: Make the most of your event by creating engagement with the help of features like the whiteboard, YouTube, and Vimeo players, polls and tests, and plenty more!
On-demand webinars: Create your content ahead of time, and allow attendees to access it when it best suits them, saving you the headache of working around schedule and time zone conflicts.
Pros of Live Webinar:
Ease of use: With LiveWebinar there are no downloads or plugins to install, ever! The platform is 100% browser-based and works on all major browsers.
Security: LiveWebinar is GDPR compliant, and you can be sure that your event is protected thanks to double encryption via the Advanced Encryption Standard (AES) 256-bit algorithm.
Support: Their team is always on hand to answer your questions about the platform. If you're hosting a large event, they'll be keeping an eye on things to make sure that your event runs as smoothly as possible.
High quality: Enjoy HD video quality during your calls and events.
Pricing:
Free Plan: Up to 5 live attendees per webinar, 1 host, and 2-hour max recordings.
Pro Plan ($17.99/month or $14.42/Month Paid Annually) Up to 100 live attendees per webinar, 1 host and sub-accounts, 6-hour max recordings, and a max of 200 email invitations.
Business Plan ($143/month or $114.42/Month Paid Annually) Up to 500 live attendees per webinar, 1 host and sub-accounts, 8-hour max recordings, and 5 evergreen webinars.
Custom Plan (Custom) It's custom and has premium support, so custom tailored solution will work here.
---
Best All-in-One Webinar Platform Built for Automation (14-Day FREE Trial Then $39/month)
WebinarNinja webinar software offers a smooth and hassle-free user experience for all. Without sacrificing quality, people can attend webinars on all devices, including mobile devices, tablets, laptops, and desktops.
This webinar software is ideal for businesses that want to quickly get up and running hosting webinars without a massive learning curve. It's easy to set up, and there are free training sessions included to help you get started. The platform also has excellent customer support.
Key Features:
Paid Events: Choose between running free and paid webinars and virtual summits.
Ad Tracking: Add your tracking pixel for Facebook Ads.
Integrations: Webinar Ninja easily integrates with 1,000+ apps via Zapier.
Multiple Presenters: You can have more than one presenter for each webinar.
Detailed Analytics: Get in-depth reporting on webinar performance
Pros of WebinarNinja:
Host webinars of four different types
Upload presentations
Polls and surveys with Q&A webinar features
Clickable CTA buttons
Evergreen webinars
Pricing:
Starter Plan ($49/month or $39/Month Paid Annually) Up to 100 live attendees per webinar, 3 hosts, and 2-hour max duration.
Pro Plan ($95/month or $79/Month Paid Annually) Up to 300 live attendees per webinar, 5 hosts, and 4-hour max duration.
Plus Plan ($159/month or $129/Month Paid Annually) Up to 500 live attendees per webinar, 7 hosts, and 6-hour max duration.
Power Plan ($249/month or $199/Month Paid Annually) Up to 1,000 live attendees per webinar, 11 hosts, and 8-hour max duration.
---
Best Platform for Webinars for Enterprise Companies ($49/month Paid Annually)
GoToWebinar is a progressive webinar technology trusted by many large businesses and has robust functionality. It's been on the market longer than most of its competitors and offers a seamless flow for driving sales.
The webinar software includes all the features, integrations, analytics, and reporting you need to engage your audience and optimize your webinar process to get the most from your efforts.
This is a reliable webinar solution that powers millions of webinars every year. If your business is looking for a way to make personal connections and drive sales, this is a great solution to consider.
Key Features:
Custom Landing Pages: Design attractive pages to encourage signups for your webinar.
Live Webinars: You can host live webinars then share recordings with participants.
Email Notifications: Easily send email notifications to remind people about your webinar.
Customer Engagement: Use live chat and polling to send files to your members during the webinar.
Excellent Analytics Tools: Get detailed reporting on your webinar performance.


Pros of GoToWebinar:
Enterprise plan allows up to 5,000 members
GotoWebinar offers HD video quality
Breakout rooms for dividing your audience
Flexible branding options
Participants can chat with the presenter
Landing page creation and video embedding
Pricing:
Lite Plan ($49/Month Paid Annually) Up to 100 live attendees per webinar
Standard Plan ($99/Month Paid Annually) Up to 250 live attendees per webinar
Pro Plan ($199/Month Paid Annually) Up to 500 live attendees per webinar
Enterprise Plan ($399/Month Paid Annually) Up to 3,000 live attendees per webinar
---
Best Overall Webinar Software for Growing Businesses (FREE Trial then $25/month)
ClickMeeting allows organizations of all sizes to leverage the power of webinars. This web-based solution is ideal for everyone, from solopreneurs to multinational corporations.
It's easy to use and handles every aspect of the webinar process – starting with the preparation, all the way to the presentation, interaction with the attendees, and even the follow-up.
No installation is required, and this webinar software works on all operating systems and devices.
Key Features:
Customization Features: Issue customized invitations and brand webinar 'waiting rooms.'
Automatic Recordings: Record all your webinars to download and share with your viewers.
Subaccounts: You can assign specific webinar duties to individual team members.
Detailed Analytics: Reports and analytics for improving metrics like attendance rates.
Customer Engagement: Keep viewers engaged with interactive whiteboards.
Pros of ClickMeeting:
Flexible pricing suitable for all business sizes
Perfect for handling a larger audience
Features for creating branded forms
Waiting room with agenda
Live webinar streams to YouTube and Facebook.
Integrates directly with Paypal
Automated webinar functionality
Pricing:
Or read my ClickMeeting review to learn more
---
Best High-Converting Webinar Tool (14- Day FREE Trial then $78/month)
Easy Webinar caters to businesses of all sizes in all industries. It's built to offer both live and automated webinars. If you create a presentation for your customers, you can record it and use it for automated lead and sales generation.
If that is your business's goal, then this is the simplest and best webinar software to opt for. With this platform, you will also be able to seamlessly integrate with various marketing tools and shopping carts (check out my ThriveCart review or SamCart review to understand your options better).
Key Features:
Screen Sharing Option: This allows you to have multiple presenters.
YouTube Live Integration: Lets you have unlimited live attendees.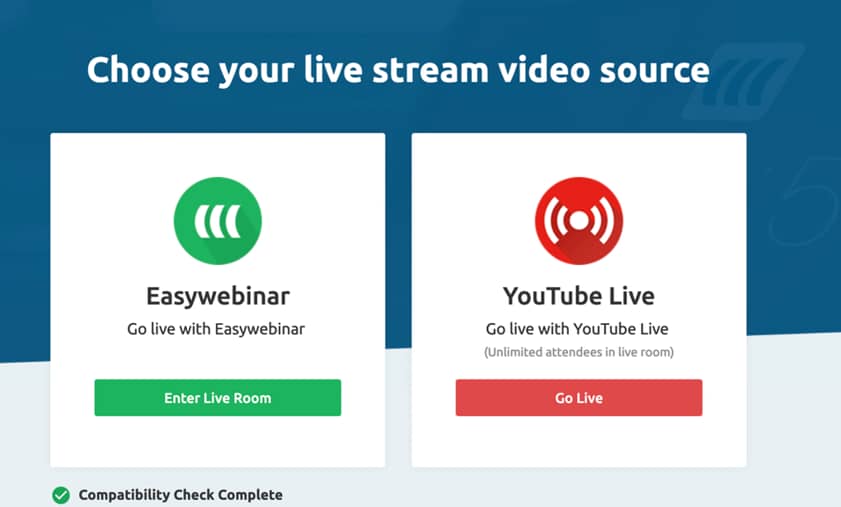 3rd-Party Integration: You can integrate WordPress, MailChimp, GetResponse, etc.
Mobile App Available: Allows your audience to attend webinars on the go.
Robust Marketing Features: Seamlessly integrates webinar technology with various marketing tools.
Pros of Easy Webinar:
Live and automated webinars
Sales funnels for higher conversion rates
The basic plan offers up to 100 attendees
Q&A and various other interactive elements
HD Video capabilities
Great analytics to help you optimize your webinars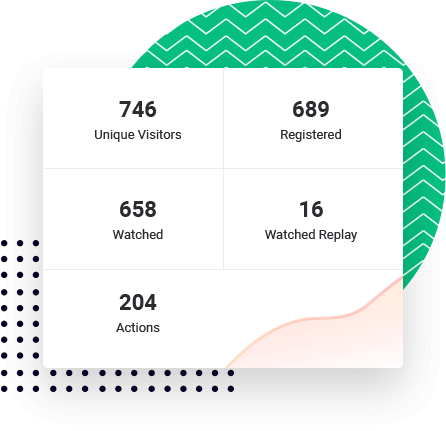 Pricing:
Standard Plan ($78/month or $59/Month Paid Annually) Up to 100 live attendees per webinar
Pro Plan ($129/month or $90/Month Paid Annually) Up to 500 live attendees per webinar
Enterprise Plan ($499/month or $349/Month Paid Annually+) Up to 2,000 live attendees per webinar
---
Best All-in-One Webinar Platform That Empowers You to Easily Make Pro Webinars

Want to create professional-looking webinars, but don't want to spend a ton of time and resources? Vimeo's webinar platform has you covered. As one of the sleekest offerings on our list, it would be easy to assume that Vimeo is only for experienced webinar hosts. But it's actually designed for anyone—from amateur to pro webinar hosts—to instantly start hosting crowd-pleasing webinars. And with Vimeo premium, you get unlimited webinars and live events as well as video creation and marketing tools, the ability to live stream to multiple destinations, real-time audience engagement tools like Q&A, live chat, and polls, advanced video analytics, and the ability to collaborate with your team to produce top-notch webinars.
So what makes Vimeo's webinar platform unique? It covers every critical step of the webinar process. Vimeo makes registering attendees a breeze thanks to handy features like custom webinar forms, integration with popular marketing platforms like MailChimp, Cakemail, and Hubspot, and automatic confirmation and reminder emails that can be sent to all interested parties.
In terms of producing your webinar, Vimeo's intuitive interface is loaded with all of the branding and graphics you need to make a stunning webinar. You can even plan everything in advance—collaborating seamlessly with your team—before the big day to ensure everything goes according to plan.
Vimeo's engagement tools are one of the platform's most exciting drawcards. With features like polls, chat, and Q&A, you'll be able to maintain your audience's full attention for the entirety of your webinar. To top it off, you'll gain access to advanced post-event analytics that will give you the intel you need to increase your leads, as well as recordings that can be easily edited and shared. All in all, Vimeo offers a well-rounded and feature-packed webinar platform that's well worth giving a spin.

Key Features:
Branded Registration Forms and Email Registration Pages: Easily customize your registration forms and email registration pages with your company's logo, graphics, and colors.
Live Streaming: Live stream to multiple destinations with Vimeo premium, while engaging your audience in real-time with live chat, Q&A, polls, and more.
Drag-and-Drop Tools: Quickly create professional-looking webinars with fuss-free drag-and-drop tools.
Virtual Backstage Area: This feature not only lets your speakers chat privately, but also alerts them when it's their turn to participate.
Detailed Analytics: Access event- and viewer-level analytics that highlight who attended, how much they watched, and if they participated with audience interaction tools.
Automatic Recordings: The platform automatically records all of your webinars, making it super simple to organize, embed, and share them.
Collaboration Abilities: Work with your team to create and deliver highly engaging webinars that convert with Vimeo premium.

Pros of Vimeo:
Packed with features to boost attendance and engagement
Super simple setup – you can get started straight away
Browser-based webinar (no need to download anything)
Ability to pre-build every scene ahead of time
Live stream to multiple destinations
Includes chat, polls, Q&A, and moderation features
Collaboration tools and advanced analytics with Vimeo premium
Comes complete with intuitive drag-and-drop video creation and webinar tools
Marketing tools to promote your webinar and boost registrations
Pricing:
Premium Plan ($75/month Paid Annually) Unlimited live events & webinars, up to 100 registrants per event, and up to 3 concurrent streams.
Enterprise Plan (Price on application) Unlimited live events & webinars, 101+ registrants per event, and unlimited concurrent streams.
---
Best Web Conferencing and Webinar Solution (14- Day FREE Trial then $3/month or Free Plan)
Zoho is a brand that is well known for providing a range of affordable solutions for small businesses everywhere. This webinar platform is no different. For just a few dollars every month, companies can host an online video conference meeting or webinars quickly and easily.
Zoho Meeting is an excellent webinar tool with a clean, modern interface that is easy to navigate. With the basic plan, you can support up to 25 participants and enough storage for 25 webinar recordings.
Key Features:
Feedback Tools: With Zoho, you get polls and surveys, Q&As, and other tools to gather feedback.
Webcam Sharing: Easy webcam sharing options for multiple presenters.
Excellent Support: This platform offers reliable and responsive technical support.
Customizable Pages: Customize webinar pages to match your brand for consistency.
Analytics and Reporting: Get detailed metrics on your webinar's performance.
Pros of ZohoMeeting:
Affordable pricing for all plans
Easy tracking for participants
Automated emails
Customizable registration forms
Works on all devices
Doubles as video conferencing software along with webinars
Unlimited Webinars in all plans
Pricing:
---
Best Web Conferencing and Webinar Software for Corporations and Agencies ($50/month)
Adobe Connect is ideal for medium to large corporations and government agencies that collaborate effectively. It allows for secure screen sharing of your presentations and various media right from your desktop.
You can get feedback from participants using a web browser and Adobe Flash Player runtime. In addition to creating webinars, you can also host videos and online meetings to increase customer interactions. You'll also be able to customize your hosting room to make it match your brand.
Key Features:
Wide Template Variety: There's a diverse range of templates for customizing virtual environments.
Brand Pages: You can customize your webinar registration pages to match your brand.
MultiMedia Experience: Use blogs, videos, surveys, and polls to reach your target audience.
Robust Analytics: Get better insights into your audience and attendance rates.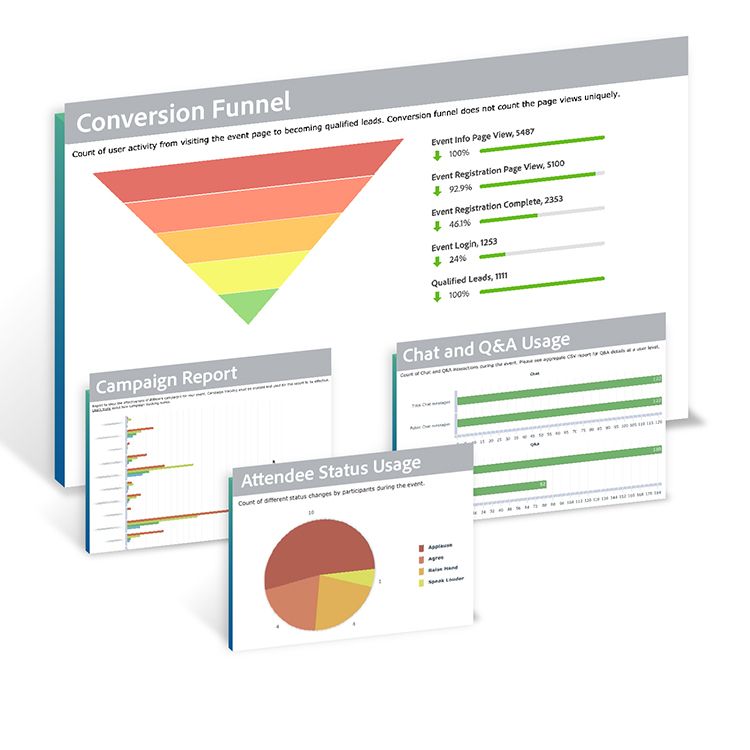 Easy Integrations: Adobe Connect integrates with CRM software like Salesforce and Eloqua.
Pros of Adobe Connect:
Presenters can control their speed
VOIP plus integrated external web conferencing line
Seamless recording and playback
Dynamic chat tool
Screen sharing feature
Pricing:
---
Best Webinar Platform for Interactive Live Webinars at Scale (14- Day FREE Trial then $29/month)
Crowdcast is a webinar platform focused on helping creators set up and run massive presentations in the simplest and easiest way possible.
It has a range of webinar features that most small to medium businesses will find highly appealing, such as the easy-to-use live streaming tool that lets you connect with your audience with live events to maintain high levels of engagement.
Other tools include live chat, polls, face-to-face, and time-stamped Q&As.
Key Features:
Data Export: Crowdcast makes it easy to export your data after webinars.
Web-based Webinar Software: There's no need to download anything to use this software.
Easy Embed: Embed individual webinar events on your web pages.
Stripe Integration: Easily collect payments for your online events through Stripe.
Advanced Analytics: You get advanced data and analytics on your webinar events and audiences.
Pros of CrowdCast:
Invite attendees on screen
Use polls, Q&A, live chat, and more
Easily integrate with Patreon
Limit the number of seats
Track where your registrants were generated
Pricing:
---
Best Webinar Tool With a Simple Interface and Diverse Features ($9/month)
WebinarGeek is a popular webinar platform that offers a wealth of webinar features at a very affordable price. It has a very intuitive interface that is easy for anyone to learn. With it, you can create any type of webinars that you can imagine, including recorded webinars, live webinars, and hybrid webinars.
This platform also makes it easy to integrate marketing tools to get the most out of each presentation you hold. For instance, you can create a sales page, present an offer, post a company page, post-webinar evaluation forms, and a whole lot more.
This is an excellent solution if you're concerned with webinar marketing as a whole.
Key Features:
All Webinar Types: WebinarGeek allows you to host all types of webinars.
Email Marketing Platform: Powerful email tools for both pre and post-registration follow-up.
Build Pages: You can build fantastic registration and sales pages to match your brand.
Paid Webinars: The platform allows you to set up paid webinars quickly.
Audience Engagement: Maintain high engagement levels with interactive polls and quizzes.
Pros of WebinarGeek:
Live, on-demand webinars with recorded versions as well
Simple analytics and reporting dashboard
Powerful email marketing features
Create high-quality sales and registration pages
Company channel/page for all past/upcoming virtual events
Pricing:
---
Best Free Webinar Software to Connect With Your Audience (Free)
Google Hangouts is a free webinar software that allows you to connect with your audience or team from anywhere in the world. With this tool, you can meet face to face without the expense of travel. Easily host online meetings for your business for free with this online webinar software.
As part of Google+, Hangouts works with Youtube Live and Youtube video on a Chrome browser, which means that you will have to have a channel of your own to host a webinar.
However, this solution isn't ideal for businesses that need to generate leads as there is no option to collect email or create gated content.
Key Features:
Google Drive Integration: You can record webinars directly to a Google Drive folder.
Document Sharing: Share documents, slides, and spreadsheets with participants.
Voice Options: You have video and audio options available to you for all webinars.
Built-in Invite Integration: Use Google Calendar to generate event links automatically.
Live Chat: Have up to 30 people chatting during the webinar and dial-in phone numbers for events.
Pros of GoogleHangouts:
Instant Messaging
HD Video Calls and voice calls
HD Group Conferencing
Intelligent Muting
Built-in screen sharing
Pricing:
---
Best Webinar Software for High-Attendance Online Broadcasts ($63/month)
JetWebinar is the first webinar platform designed explicitly for online broadcasts with very high attendance. It offers three core competencies: live webinars, automated webinars, and virtual online meetings.
Many webinar features will help you scale your business quickly and easily, such as the time zone auto-detection feature that lets you schedule things once and set your webinars to play to the different time zones.
Key Features:
Automate Webinars: You can schedule webinar replays throughout the day.
Just-In-Time Webinars: This feature informs users a webinar is about to start, encouraging on-the-spot signups.
Interactive Live Chat: This allows you to speak to live attendees in real-time.
Block Night-Time Viewing: Webinar doesn't play at night to give the illusion of live webinars.
Analytics and Reporting: Get in-depth insights on your webinar strategy and see how it impacts your marketing strategy.
Pros of JetWebinar:
Live chat for more significant interaction
Email marketing features
Affiliate management
Custom landing pages
Downloadable files in live presentations
Pricing:
---
Best Free Online Webinar Platform For Corporate and Educational Institutions (Free)
Zoom has grown thanks to its fantastic design and smooth user experience in recent years. The webinar software is offered for free, and you can get basic webinar features that let you run online meetings with up to 100 attendees for up to 40 minutes.
With this webinar software, businesses don't have to spend tons of money on expensive web conferencing software. However, it's important to note that the tool isn't designed for selling products.
Despite the lack of sales features, this is still an excellent tool to help businesses connect with employees and customers.
Key Features:
Interactive: Up to 100 participants for a webinar with a large panel of speakers.
Controls: You can mute or unmute speakers for complete control over webinar participants.
3rd-party Integration: Broadcast your webinar to YouTube or Facebook live.
Audience Engagement: Use polls, Q&As, and live chats to engage your viewers.
Closed Captioning: Use text captions for audience members who are hard of hearing.
Pros of Zoom:
Screen sharing for multiple attendees
Virtual whiteboards for increased engagement
Works on all devices and operating systems
Integrates with Google calendar
Records complete virtual events, including questions
Pricing:
---
Best Evergreen Webinar Platform for Selling (14-Day $1 Trial or $34/month Billed Bi-Annually)
EverWebinar is one of the best webinar software platforms for businesses that want to use evergreen webinars to generate leads and sales. With this tool, you will be able to screen your pre-recorded webinars to continue generating new leads.
It offers powerful automation features to make your webinar marketing efforts even easier and skyrocket your business's growth.
Used by many marketers, including internet marketing guru Neil Patel, this webinar software is perfect for fueling growth on autopilot.
Key Features:
Set and Forget: Set up once, and the webinar will run continuously for automatic lead generation.
Smart Bot: This allows you to show your offer at the precise time of your choosing.
Email Reminders: This platform handles all email reminders for your events.
Real-Time Chat: Increase audience engagement with the real-time chat feature.
3 Types of Webinars: Host pre-recorded, live, and hybrid webinars.
Pros of EverWebinar:
EverWebinar offers an installment payment plan
The number of attendees can be altered
The "Ask a question" feature sends questions to your email
Powerful statistics option for detailed metrics
Tutorials on production and delivery of evergreen webinars
Pricing:
---
Best Reliable All-in-One Webinar Software For Meetings, Training, and More ($75/month)
LiveStream is a powerful webinar hosting platform from Vimeo, a well-known brand with a massive user base. It offers robust tools for corporate clients, educational institutes, and big businesses that want to connect with large audiences.
With this software, you can run live webinar events, employee training sessions, and meetings all in one place. Although the features could be considered enterprise, the pricing for this tool is unbeatable.
Key Features:
Advanced Editing: Autofades, graphic overlays, and picture within picture features.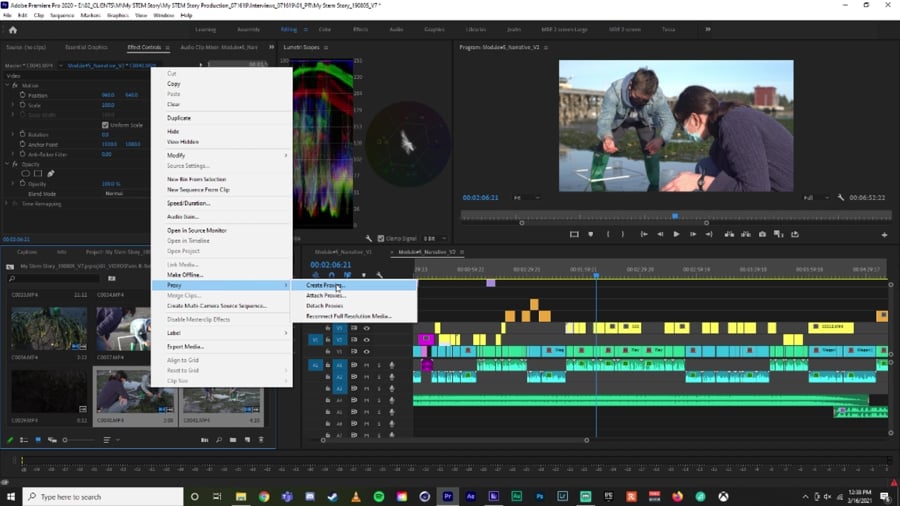 Livestream: Livestream your event via YouTube, Facebook, Twitch, and Periscope.
Social Media: Integrate with different social media platforms for greater reach.
Moderated Chat: Keep audiences engaged with moderated chat feed features.
Analytics: Get insight into viewership and other metrics from your productions.
Pros of LiveStream:
Unlimited webinar attendees
Stream to social media
Unlimited storage for recorded events
Pay-Per-View feature to monetize events
Embed webinar directly on your web page
Pricing:
---
Best Complete Marketing Package For Businesses of All Sizes ($10.50/month Billed Bi-Annually)
GetResponse offers a list of marketing features for marketers and businesses of all sizes. The software incorporates CRM, custom emails, autoresponders, email segmentation, and webinars – all in one convenient package.
With this tool's simple drag-and-drop editor, you will be able to easily build beautiful customized webinar pages to help your business connect with your subscribers and keep them engaged.
You'll also be able to send emails based on sequences, specific triggers, and segments. Get easily digestible data for optimizing your campaigns based on what works best for your business.
Key Features:
Quick Scheduling: Choose your dates and times and create custom webinar URLs.
Webinar Recordings: Record, download, and share webinars with your audience.
Audience Engagement: Keep viewers engaged with interactive whiteboard features.
Analytics: Get reports on your attendance rates and various other metrics.
YouTube Integration: Boost your reach and grow your audience with YouTube integration.
Pros of GetResponse:
Chat feature to boost engagement
Smart polls for gathering feedback
Full funnel integration
Screen sharing capability
Livestream webinar on YouTube or Facebook
CTA button to promote products or services
Pricing:
---
Best Affordable Live Streaming Platform for Businesses of All Sizes ($19/month)
DaCast is a great option for businesses that need to connect with large numbers of people in an easy and convenient way. With this webinar software, you can live stream your event, offer on-demand webinars, and use it as a video conferencing tool.
You get secure video hosting, 24/7 support, and integration with social media platforms. In addition, the platform has unique pricing plans where customers can pay on an event-by-event basis. If you hold webinars regularly, you can opt for the subscription-based plan.
Key Features:
No Viewer Limits: You can have as many viewers for your events as you want.
Real-Time Analytics: Get in-depth analytics and reporting to optimize your process.
Video on Demand: DaCast offers VOD or video-on-demand solutions.
Social Media Integration: Live events can be streamed to social media sites.
24/7 Support: Get technical support at any time of day or night.
Pros of DaCast:
Very user-friendly webinar software with a great user interface
Unlimited channels
Embed live video streams
No subscription needed
Easy to set up
Pricing:
---
Best Affordable Webinar Tool With an Impressive Range of Features (Free)
Webex is a Cisco product that offers large-scale solutions for businesses everywhere. Produced by a well-known brand acclaimed for its high-quality products, this webinar software includes impressive features.
Features such as full customization of the webinar host room so you can match your webinar environment to your business, as well as HD quality video and audio that can be used on all devices.
It allows you to not only host webinars, but have a place to meet for live events, training sessions, interactive presentations, and even for team collaboration.
Key Features:
Chat Tools: Webex has a wide variety of chatting and brainstorming tools.
File-Sharing: Create a better workflow with easy file-sharing features.
Call Back: Webex offers automated calls inviting people to your webinar.
Screen Sharing: Software offers screen sharing capabilities for multiple presenters.
User Engagement: A variety of tools like Q&A, polls, and surveys help you keep audiences engaged.
Pros of Webex:
Cloud-based platform
Host up to 40,000 webinar attendees
Built-in Q&A sessions, surveys, and polls
Mobile app for on-the-go viewing
The excellent HD video and audio quality
Have additional video conferencing tool capabilities
Pricing:
---
Best All-in-One Video Platform for Reliable Webinars and Video Conferencing ($79/month)
BigMarker is a good webinar software platform that's newer and is making waves thanks to its amazing range of features. This all-in-one solution focuses on helping marketers achieve the most from their webinars. No registration is required for attendees, which helps to enhance the show-up rate.
The software also has a webcast mode that gives those with limited internet access the ability to stream the webinar well. In addition to all that, this tool has evergreen features, which means that you can continue to generate leads and sales from one webinar.
Key Features:
Embed Videos: BigMarker allows you to embed videos on other web pages.
Video Lead Capture: You can capture leads from all your embedded videos.
Live Video Streaming: Live stream your events to Facebook Live and other platforms.
Email Marketing Features: Robust email tools to help you collect leads easily.
Analytics: Easily measure touchpoints before and after generating leads.
Pros of BigMarker:
An impressive number of features
Complete cloud platform doesn't require download
Webcast mode for smoother streaming
Easy integrations with email
Evergreen webinar feature
Pricing:
---
Simple Video Webinar platform for Small or Large Attendee Numbers (FREE or $29/month)
MyOwnConference is a robust webinar software for any size of business. With this tool, you can host small team video conferencing for 5-10 attendees or organize large events for up to 10,000 attendees. Regardless of the number of participants, the organization process is easy.
The creators of this webinar software put safety and stability at the forefront, and all of your sessions will be secured and saved.
Key Features:
Screen Sharing: Demonstrate your desktop picture to other users in real-time.
Email Notifications: Automatically sends invitations, reminders, and follow-up emails to attendees.
Content Sharing: Use screen sharing to show different content types with your attendees – video, audio, spreadsheet, slides, images, infographics, etc.
Audience Engagement: You have a wide range of webinar toolkits to engage the audience including; whiteboard, chat, polls, surveys, quizzes, e.c.
Analytics and Reporting: Analyze built-in statistics and reporting to integrate your webinar with Google Analytics for more in-depth insights.
Pros of MyOwnConference:
Full HD webinar recording
Offers stable work environment with 99.98% uptime
Supports up to 10,000 attendees
No installation is required, completely browser-based
Powerful webinar marketing tools like CTA, branding, email, e.c.
Ability to turn an attendee into a presenter
Video conferencing tools and web conferencing capabilities
Pricing:
---
What is Webinar Software?
Webinar software allows you to run webinars (web-based seminars), lectures, demos, presentations, or workshops online.

It lets participants interact with presenters and each other, which helps you create an interactive experience for all attendees. You can think of it as software that allows you to broadcast presentations/lectures to hundreds or even thousands of people simultaneously; that's quite complimentary to online course software when used in tandem.

Most platforms not only help you host webinars, but they'll also allow you to collect lead information from your viewers, which allows you to gain customers and grow your business.

All of this adds up to a webinar tool that is designed to convert passive viewers into leads and sales in a variety of ways.
---
What are the Benefits of Webinars?
Webinars provide a ton of great benefits to businesses of all sizes. Whether you're a one-person show who just started a blog, or a fortune 500 company, webinars can be equally beneficial depending on your execution of the strategy. In fact, 53% of marketers say webinars are the top-of-the-funnel format that generates the most high-quality leads.
That said, the need for webinars in your business should be obvious but what are the specific benefits of doing so?
1. Building Trust & Relationships
One of the best ways to connect with your audience is to show them who you are as a person and there's no better way to do that than through webinars. By hosting valuable and insightful webinars for your attendees you'll be able to build trust and even build relationships with your most engaged viewers. By default, the host of a webinar is looked at as an expert and so long as your content is valuable and not too focused on selling your products or services (though some of this is fine), your viewers will trust you more quickly than most other communication mediums.
2. Scalability
While webinars are great to market to your current following, one of the best things about them is how easily they can scale. With webinars, you can simply use ads on Facebook, Google, or other mediums to get more attendees to join. Most other mediums require an active audience, but webinars are a great way to bring people into your funnel strictly using ads.
3. Lead Generation
While most companies want to make a sale directly from their webinars, even those that don't convert into a customer right away become a very warm lead that you can continually educate and build value for in hopes of eventually converting them into customers.
4. Quick ROI
Compared to most other marketing tactics, webinars have a quick return on investment. For instance, building a social media following, an engaged email list, or a successful SEO presence can take months or even years to do properly. On the other hand, webinars can be a much quicker way to get potential customers to become real customers through the use of an effective funnel.
5. Cost-Effective
While it may take a little bit of time to dial in your ads and conversions, webinars can be very cost-effective with enough optimization. This is a huge benefit to webinars because you can eventually predict how much spend it'll take to get an attendee and how well your attendees convert.
6. Nurture Quality Leads
If you already participate in content marketing, whether it be a blog, Youtube channel, or social media, hosting webinars is one of the most personal ways of making connections with your audience. In these instances, your audience already knows who you are and follows you, so making these personal connections via video is a great way to move quality leads further along in your funnel.
7. Repurpose Webinar Content
While it may take some time to get your webinar presentation correct, once you've done so you'll be able to repurpose it in different areas of your business. For instance, you can slice and dice your webinar into short video segments that you can post on Youtube, or post throughout social media. Further, assuming that you choose the right webinar platform, you'll be able to automate the webinar itself and make it so that any users can attend on-demand.
8. Earn More Revenue
The biggest benefit of webinars is their impact on your bottom line. While earning revenue for your business can be done in many ways, webinars can be one of the absolute best revenue generators once you understand and optimize your webinar funnel.
---
How to Host a Successful Webinar
Successful webinars don't just happen. There are some important steps to follow and webinar tools you need in order to attract and engage the audience of your online events.
Aside from browsing this list of the best webinar tools and finding the right webinar software for your business, there are many other things to pay attention to outlined below.
1. Research Your Audience
To host a successful webinar, the first thing you need to do is get to know your attendees. This is the only way you will be able to offer them relevant information that will attract them to your online events in the first place. When planning a webinar, ask yourself the following questions:
Who is going to be attending the webinar?
What problems or challenges are they facing right now?
What do they hope to achieve/what are their goals?
By knowing exactly who you're running the webinar for, and what they want, you will increase the likelihood of hosting a successful, high-value webinar.
2. Choose a Relevant Topic
People make decisions on whether or not to attend on-demand webinars based on the topic of the event. If you want to attract as many attendees as possible, you must choose a topic that is relevant to the biggest segment of your audience.
So, it's not going to be something that you think is important, but rather what's important to them. That's where the research you did in the previous step will come in handy.
3. Create a Professional Registration Page
Your registration page (otherwise known as a landing page) is where people will come to learn more about your upcoming event.
It needs to be well designed and send a professional image of your business. Your page also needs to help build up your credibility and authority as an expert in your niche.
While the best webinar tools offer ways to help you make a great looking landing page, this isn't something to be overlooked if you're in the midst of webinar marketing.
People may have questions about your webinar or the topic you'll be talking about. So make sure you include an FAQ section to answer most of the questions and elaborate on what they're going to learn and the ways they will benefit from your webinar.
Also, consider including social proof on your landing page to help convince hesitant viewers to sign up for your webinar. But most importantly, keep the registration process simple.
4. Promote your Virtual Event
Once you have the best webinar software for your business selected, and your webinar script is written, you need to start marketing your webinar.
Your efforts in promoting your webinar will play a large part in how successful it is.
After all, what good is having the best webinar planned if no one shows up?
Some best practices for effectively promoting your webinar include
Blasting your email list
Ask partners or industry leaders to promote you
Discuss the webinar event on a podcast you host
Posting a CTA on your website
Using the power of social media
Leveraging paid social media
These are just a few of the ways you can promote your webinar event. However, you can come up with even more ideas that are more relevant to your specific audience. Do whatever you can to get the word out about your event so you can attract as many people to it as possible.
5. Offer High-Quality, Engaging Content
If you follow the basic factors listed above, you will be able to run successful webinars that allow you to connect with your audience and share your message in the most effective way.
However, attracting large audiences won't help you get the results you want for your business if you're not offering high-quality content. Make sure that you're providing your audience with the best value so you can optimize your webinar and generate maximum leads and sales.
With that in mind, I'm an advocate of screen sharing while going through any tutorials to not only show a walkthrough of a process but also the results.
6. Get People to Interact
Webinars should never be one-way monologues. You need to be able to have a conversation with your audience and ensure that you create an engaging webinar session throughout.
When trying to choose the right webinar software, it's a good idea to see what interactive elements you want as part of your upcoming webinar to decide what cloud-based webinar tool is best for you.
Use the Q&A Feature
One way to prevent drop-offs in your virtual conferences is to invite attendees to ask questions as the webinar progresses. The Q&A feature will help you maintain interaction during the presentation so that your audience is kept engaged and feels like they are part of the process.
You can also have a Q&A session at the end of your presentation. This is great for personalizing the experience for your webinar attendees.
Use the Live Chat Feature
Another sure-fire way to avoid the sound of crickets when you ask your audience to respond is to keep them engaged via the live chat. This is a more immediate method of interaction that will help you keep the flow of communication going during the webinar.
Audience members will not only be able to interact with the hosts, but also with each other – and this helps establish a sense of community. At the time of the
Use Polls
Polls are similar to the Q&A and live chat features, and they are great for raising audience engagement levels. You have the option of using single-choice, multiple-choice, or open questions.
Use polls throughout your presentation to review your audience's knowledge, measure what they've learned, or build a sense of community among attendees.
Use Surveys
Like polls, surveys are another effective way to encourage your audience members to interact with you during the webinar. Use them to collect feedback on the quality of your webinar content and measure how much your audience is learning.
Surveys will also help you collect demographic information about your attendees so you can optimize your content for your webinars. Many of the best webinar software platforms have surveys as an option but pay attention to this feature to help make your webinar more interesting for those in attendance.
Use a Call to Action
Have a clear and concise call to action that will keep the conversations going even after the presentation has ended. Make sure you provide your audience with the next steps they need to take after the webinar is over, whether reading a post you've written on that topic or accessing supporting documents in your resources tab.
Whatever it is, make sure that your viewers know precisely what to do once they're done with the webinar.
Webinar Software Q&A
Is Zoom Good For Webinars?
Generally speaking, Zoom is good for webinars, but only if you aren't worried about trying to convert attendees to customers. The way I see it, Zoom is great for webinars internally at companies or for quick meetings, but if you need to focus on marketing within your webinars, you're better off choosing a more robust webinar platform.
Is There a Free Webinar Platform?
Yes, the best free webinar software that our research has found is on a platform called Livestorm. This platform allows up to 30 live attendees for up to 20 minutes to attend a webinar absolutely free. Zoom allows for up to 100 attendees for 40 minutes, but lacks much of the functionality that Livestorm provides.
Why Do You Need Webinar Software?
Webinar software allows companies to organize, record, and monitor the webinars they host for attendees. Suppose you intend to use webinars as part of your marketing strategy. In that case, webinar software becomes even more essential as it allows you to capture more information and better engage with your attendees to increase your ROI of marketing webinars.
What is the Easiest Webinar Platform to Use?
After personally testing numerous webinar platforms, I'd say that the easiest platform to use would be Demio. It has a very simplistic dashboard that's simple to understand for new users and experts alike. The level of technical knowledge required for this platform is very little and simplicity is at the forefront of what they've build.
How Many Participants Can Join a Webinar?
The number of participants that you can join a webinar you host depends solely on what webinar platform you choose to use. While most free webinar options limit your webinar participants to under 100 attendees, paid platforms upwards of 1000+ attendees. It all depends on what your business needs are.
What is a Good Webinar Attendance Rate?
Webinar statistics vary according to the different industries. However, the latest reports on webinar benchmarks from ON24 states that, on average, webinars experience a 46% attendance rate. 


Source
However, it's important to note that some types of webinars tend to perform better than others. For instance, training webinars perform better than educational or marketing webinars. So, as long as you have chosen from the best webinar platforms on our list, don't worry if you see a little less than half of your expected attendees show up. If that's the case, you're right on par with the industry average.
How Can Webinar Tools Help Your Business?
If you are an established expert in your industry, or if you have skills or products that you want to share with your audience, webinar software can help your business in the following ways:
– Webinar platforms help you build authority online
– You can use webinar platforms to run live online courses
– Share on-demand webinars as premium resources
– Use a webinar platform to create paid webinar funnels to monetize your knowledge
– The ability to run online virtual conferences when needed

A place to run meetings, though using meeting management software might be a better idea
Choosing the best webinar hosting platform may seem daunting, but doing it correctly is crucial to success.
Best Webinar Software — Summary And Top Picks
The value of webinars can't be overstated, and as your industry gets more crowded online, they're one of the best ways to stand out amongst the crowd.
Before you choose any webinar software, make sure you understand usability, attendee experience, sales functionality, and whether you can utilize evergreen webinars
Here Are My Top Recommended Webinar Platforms